If there's one thing anybody working in sustainability knows, it's that a sure fire way to get people to care about something is to make it "cool".
You can work tirelessly on a project for years making slow, excruciating change and then all of a sudden, a famous person posts about it on instagram and the whole world wants to know.
Thankfully, exactly that is happening to the fashion industry. A shift is happening in the world of fast fashion that has the biggest brands sitting up and paying attention.
Forever Fashion
Last night was Hollywood's night of nights and one thing that stood out above all the glitz, sparkles and camera flashes, was that many of the stars made a point about wearing old things made new again.
Camila Alves McConaughey, Zoey Deutch and Lakeith Stanfield all jumped aboard the Red Carpet, Green Dress campaign and wore 'archival' gowns and suits. Basically that means they wore outfits from old designer collections or vintage pieces, rather than having a designer produce something for them to wear just for that one occasion.
Alongside them, actress Rita Moreno was praised as an icon for wearing the same dress she wore to the oscars in 1962.
The sticking point here is that rather than be criticised for wearing old, outdated, or last seasons fashion, these people were praised as icons for their creativity and their sustainability savvy. It seems that this year, the aim of the game is to dress in 'Forever Fashion' and find classic, well made pieces that will stand the test of time.
Strike A Pose
Planet strong fashion isn't reserved only for Hollywood's elite. This month, Vogue Australia Magazine released their first ever issue dedicated to sustainable fashion. Titled "Designing The Future" and guest edited by Emma Watson, the issue focussed on well made, built to last clothes, created from sustainable materials by people paid fair wages.
Emma Watson is no stranger to activism and has campaigned for women's rights for years. In her editors note, she highlighted 2018 as a time for change for women and fashion.
"It seems we have hit a turning point in 2018. Silenced voices are becoming amplified and media outlets are shining a spotlight on the people and groups challenging for change," she said.
Vogue Australia has also employed a full time sustainability editor, Clare Press, whose job it is to ensure Vogue Australia maintains a sustainable focus moving forward. Hats off to Vogue Aus for doing this because simply having a 'sustainability issue' is not enough on its own. But using a magazine issue as a launch pad for a new era focussed on sustainable fashion, that means a lot more.
According to the new Sustainability editor, "The biggest change to happen in my lifetime is already happening: climate change. Global warming and extreme weather projections are scary, but I feel hopeful – there are so many inspiring people, particularly younger women, emerging in the green movement."
We're right here with you Clare!
Material World
Not only do consumers want their clothing to be well made and built to last, they want it to be made from the right materials. Over the past 12 months big name designers including Gucci have committed to going fur free after pressure from organisations and consumers to steer away from animal cruelty for the sake of fashion.
Brands are also turning away from synthetic fibres after revelations that plastic microfibers are released from clothes in the wash and travel to the ocean, harming marine life. The Australian Organic Cotton industry saw a huge increase in interest from Australian and International brands wanting to line racks with sustainably sourced materials, and not just designer brands. Kmart, Jeans West and Target were among those who sent representatives to Organic Cotton farms to see it for themselves and although the cost is more than other synthetic fibres, it wasn't seen as a turn off.
All this marks a change in priorities by consumers and businesses. We are no longer happy to just look good, we want to look good and feel good about what we're wearing and buying, from the material source, to the making of clothes, all the way to the impact clothes have once they're in your wardrobe.
What we're seeing is a change in priorities. People are demanding quality over cost and brands are listening up. So let's keep using our money to support sustainable fashion and let's keep demanding that brands, manufacturers, editors and designers listen to us and keep sustainability at the top of the priorities list!
Read this next: How To Take The Litter Out Of Glitter

WE ARE WOMEN AND GIRLS FROM EVERY CORNER OF THE PLANET BUILDING A LIFESTYLE REVOLUTION TO FIGHT THE CLIMATE CRISIS, WILL YOU JOIN THE MOVEMENT?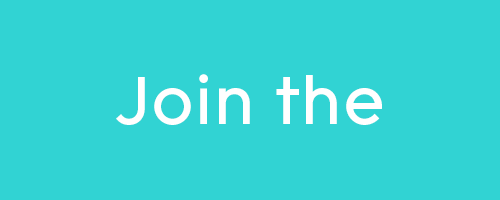 ---