We are women from every corner of the planet living climate action through everything we do. We need you. Will you join the movement?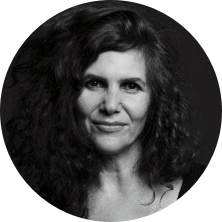 Natalie Isaacs Founder
▶ Watch the video
supporting the LoveEarth Marketplace
Check out our new LoveEarth Marketplace!
Discover brands, organisations and community groups that we love and those that we believe are providing solutions to help us all live climate action in every aspect of our lives.
Discover here!
Be a part of the renewable revolution in NSW and QLD.
Switch to Enova, a women-led power company that's championing renewable energy while giving back to the local community. For every switch, 1 Million Women gets $50 to help us continue our critical work.
Every Enova customer saves 1.9 tonnes of CO2 every year! That's equivalent to planting 305,457 baby trees!
Make the switch!
putting my money where the planet needs it
We're putting our money where the planet needs it!
We're switching our banks, super or pension funds if they invest in coal, oil or gas and we're sending an open letter to the world's leading financial institutions that are funding fossil fuels to tell them to stop! Will you take the pledge to switch your bank, super or pension fund if they invest in fossil fuels?
Take the pledge
Help us get through the next few months
During these unprecedented times of COVID-19, our work remains critical in fighting the climate crisis. 1 Million Women is in a similar position to many others right now - the future is looking a little scary financially. If you can, please donate just $2 to help us through.
Donate $2
Every Woman's Guide to Saving the Planet
In Every Woman's Guide to Saving the Planet, Natalie shares her journey from climate bystander to international campaigner. With handy toolkits packed full of practical how-to's, this book will get you started on your own climate action journey.
Get your copy here!
the voice for climate action and hope!
You're The Voice
We transformed much-loved song, 'You're the Voice' into a powerful anthem from women for climate action and hope. Its had more than 3 million views.
Watch our anthem and share it with every woman you know. #IMTHEVOICE
CLICK TO SHARE OUR ANTHEM
Start Your Low-Carbon Life.
Whether you are a climate warrior or a beginner the power of our App is to show in real time our collective impact when we all act together
See daily activities for cutting your carbon emissions.
Track how much carbon you're saving.
And FREE to participate.
OR TAKE OUR WEBSITE CARBON CHALLENGE HERE
Ella
---
Pledged to save 6,170Kg of CO2
Saved 1,240Kg of CO2
" All I had to do was stop spending money on stuff and enjoy experiences instead, and I reduced 1 tonne of emissions. "
Join a community of members that have pledged to reduce
704,728,717,068

tonnes of carbon pollution

Margaret reached 1 Tonne!