We are women & girls from every corner of the planet building a lifestyle revolution to fight the climate crisis. We need you. Will you join the movement?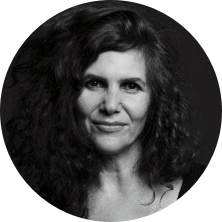 Natalie Isaacs Founder
▶ Watch the video
Sign up for Food Waste Free October!
Food Waste Free October is a challenge for us all to eliminate food waste from our households. Each week in October, our hand picked, food loving pro chefs will share 3 of their own delicious zero waste recipes to help us all stop food waste in the kitchen!
Sign up for the challenge
Help us get through the next few months
During these unprecedented times of COVID-19, our work remains critical in fighting the climate crisis. 1 Million Women is in a similar position to many others right now - the future is looking a little scary financially. If you can, please donate just $2 to help us through.
Donate $2
Every Woman's Guide to Saving the Planet
In Every Woman's Guide to Saving the Planet, Natalie shares her journey from climate bystander to international campaigner. With handy toolkits packed full of practical how-to's, this book will get you started on your own climate action journey.
Get your copy here!
the voice for climate action and hope!
You're The Voice
We transformed much-loved song, 'You're the Voice' into a powerful anthem from women for climate action and hope. Its had more than a 2.7 million views. Will you help us get that to 3 million.
Watch our anthem and share it with every woman you know. #IMTHEVOICE
CLICK TO SHARE OUR ANTHEM
Start Your Low-Carbon Life
DO YOU WANT TO LIVE A POLLUTION-FREE LIFE? TAKE OUR CARBON CHALLENGE AND YOU'RE ON YOUR WAY.
See popular daily activities for reducing your carbon emissions.
Create your own dashboard and track how much carbon you're saving.
It's easy to cut a tonne of pollution and more.
And FREE to participate -so start your low-carbon life today.
Ella
---
Pledged to save 6,170Kg of CO2
Saved 1,240Kg of CO2
" All I had to do was stop spending money on stuff and enjoy experiences instead, and I reduced 1 tonne of emissions. "
Join a community of members that have pledged to reduce
704,728,715,071

tonnes of carbon pollution

Margaret reached 1 Tonne!