We are women from every corner of the planet living climate action through everything we do. We need you. Will you join the movement?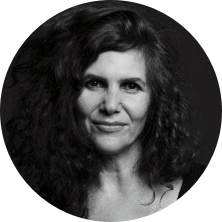 Natalie Isaacs Founder
▶ Watch the video
RIGHT HERE RIGHT NOW
This critical decade is simultaneously a time for alarm and a time for great hope. We have to act like our own lives and the futures of everyone we love depends on it. Because that's the truth. And it's what this book is about.

Get your copy here!
the voice for climate action and hope!
You're The Voice
We transformed much-loved song, 'You're the Voice' into a powerful anthem from women for climate action and hope. Our anthem has had more than 3 million views. Will you watch and share it with every woman you know. #IMTHEVOICE
CLICK TO SHARE OUR ANTHEM
CUT A MILLION TONNES OF CARBON
TAKE OUR CARBON CHALLENGE
Whether you are a climate warrior or a beginner take our carbon challenge and see our collective impact when we all act together
See daily activities for cutting your carbon emissions.
Track how much carbon you're saving.
And FREE to participate.
Ella
---
Pledged to save 6,170Kg of CO2
Saved 1,240Kg of CO2
" All I had to do was stop spending money on stuff and enjoy experiences instead, and I reduced 1 tonne of emissions. "
1,017,736
Women & counting
Join a community of members that have pledged to reduce
703,316,318,158

tonnes of carbon pollution

Margaret reached 1 Tonne!