We are women and girls from every corner of the planet building a lifestyle revolution to fight the climate crisis. Join the movement.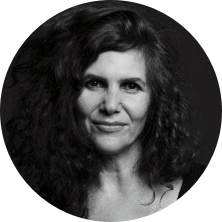 Natalie Isaacs Founder
▶ Watch the video
1M a passionate supporter
This festive season give yourself (or someone special) a Passionate Supporter membership!It's a gift that supports our planet and helps 1 Million Women continue our critical work building a lifestyle revolution to fight the climate crisis and empower women from every corner of the globe.
Become a Passionate Supporter
1M WALKING FOR TARA
This 26th November join us for a special 10k walk. We're connecting with Mother Earth in loving memory of our beautiful Tara Hunt. Tara walked the talk. She loved the planet and never stopped believing in the power of women to change the world.
Tara Hunt 12 Oct 1962 - 28 May 2017
For registration or more info on walking route
the voice for climate action and hope!
You're The Voice
We transformed much-loved song, 'You're the Voice' into a powerful anthem from women for climate action and hope. Its had more than a 2 million views. Will you help us get that to 3 million.
Watch our anthem and share it with every woman you know. #IMTHEVOICE
CLICK TO SHARE OUR ANTHEM
Start Your Low-Carbon Life
DO YOU WANT TO LIVE A POLLUTION-FREE LIFE? TAKE OUR CARBON CHALLENGE AND YOU'RE ON YOUR WAY.
See popular daily activities for reducing your carbon emissions.
Create your own dashboard and track how much carbon you're saving.
It's easy to cut a tonne of pollution and more.
And FREE to participate -so start your low-carbon life today.
Ella
---
Pledged to save 6,170Kg of CO2
Saved 1,240Kg of CO2
" All I had to do was stop spending money on stuff and enjoy experiences instead, and I reduced 1 tonne of emissions. "
Join a community of members that have pledged to reduce
278,680,207

tonnes of carbon pollution

Margaret reached 1 Tonne!
338,047
Members & counting