12 easy ways you can make an impact...
As 2016 becomes a distant memory, you've probably already started reviewing the year gone past and set out on your 2017 goal-setting journey. And whilst bringing climate change to a halt should be firmly at the top of our to-do-lists, truthfully we're probably more focused on 'upskilling' or being healthier in 2017. It's easy to think that our individual efforts have no real effect on the engine of the globe: that they disappear in the everyday evils that are (seemingly) outside of our control. But that's where we're wrong.
In September 2015, the United Nation's released their Sustainable Development Goals, aims to end poverty and protect the planet by 2030. And although far-reaching, they outline the necessary steps we as a society need to take in order to put an end to crippling global problems, like climate change and water shortage.
So, how can we incorporate these goals into our everyday? Luckily for us, the UN website has cleverly broken down our involvement into three simple warrior levels, and the easy ways we can achieve them:
Level 1: Sofa Superstar
Stop paper bank statements and pay your bills online or via mobile. No paper, no need for forest destruction.
Share, don't just like. If you see an interesting social media post about women's rights or climate change, share it so your network see it too.
Do your homework. Buy from companies that you know have sustainable practices and don't harm the environment. Ethical Clothing Australia is a great one to test your favourite fashion brands and Earth First is a good resource for beauty brand sustainability.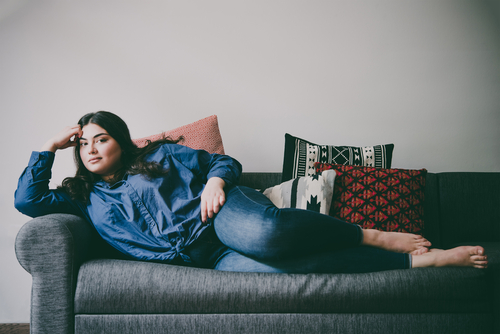 Level 2: Household Hero
We know that there are far more resources that go into farming animals than plants, so why not try a Meat free Monday? It's a great way to dip your toes in the water. And before you know it you'll be cutting your meat consumption down by 50%!
Freeze fresh food and leftovers if you don't have the chance to eat them before they go bad. You'll save food and money. Win-win! Check out our guide for freezing food without using plastic, or these 14 foods you might not have known you could freeze.
Air dry. Let your hair and clothes dry naturally instead of running a machine. If you do wash your clothes, make sure the load is full.
Use cardboard matches instead of lighters, avoiding more plastic ending up in landfill and no additional petroleum.
Level 3: Neighbourhood Nice Guy
Think global, shop local. Supporting local businesses is a great way to get access to fresher produce and avoid carbon emissions from trucks that traverse the country.
Buy 'funny fruit'! Many fruits and vegetables are thrown out because their size, shape or colour, are not 'right'. Buying these perfectly good fruit reduces food waste.
Can't live without your morning takeaway coffee? Get yourself a reusable cup – the environment and potentially, your back pocket, will thank you.
Shop vintage. Brand-new isn't necessarily best. See what you can repurpose from second-hand shops. Or organise a clothes swap with your friends.
And, here's one of our own: Ditch the wet wipes. If you, like me, you use heaps of wipes on a daily basis, you'll be shocked to know a report by the Marine Conservation Society revealed that wet wipes have become the fastest growing cause of pollution on beaches. Its volunteers are picking them up from UK coastlines at a rate of 35 filthy wipes per kilometre. Meanwhile, they are clogging up sewers and creating floods of noxious waste around the world. So, this year ditch them altogether or make your own at home.
"Every human on earth – even the laziest person among us – is part of the solution."
- The United Nations
If we all adopt these easy goals, we have the potential to make a big difference both in this year and beyond. Happy 2017!
What are your goals to help save our planet? Tweet us @1millionwomen.
Don't forget to hashtag #GlobalGoals and #1Millionwomen.
Read this next: Five ways to help the planet through sharing
Banner image: Shutterstock
Jessica is an editor and freelance writer (namely environment, travel, wellness and issues that matter). When she's not watching Attenborough documentaries she's planning her next wild adventure. You can follow her on Instagram.

We're in a climate emergency and it's going to take all of us to get out of it. That's why 1 Million Women is building a global community of women committed to fighting climate change with our daily actions. To join the (free) movement just click the button below!

---