Let's face it, most Secret Santa gifts that aren't chocolate or money end up in the rubbish bin then landfill - remember the red nylon Santa tie you got last year! So here is the challenge: be an environmental leader in your office and organise a Sustainable Secret Santa this year.
The recent school strikes around the globe have brought the climate emergency we face to the forefront. Thanks to groundbreaking projects like the ABC's "War on Waste" and "The Last Straw" campaign, the message to waste less and live lightly on the planet is reaching the masses. When Craig Reucassel filled a Melbourne tram with 50,000 coffee cups, it cleverly showed the coffee drinking public how much single-use cups contribute to our waste problem, and presented the solution to BYO coffee cup. Similarly, The Last Straw campaigners got through to the Australian public and saved around 20 million straws from landfill.
Now is your chance to turn the Secret Santa gift tradition into your very own "War on Waste" by organising your workplace to gift planet-friendly products. Any designer worth their salt is now marrying sustainability with high standards of design and style so you won't have any trouble finding the perfect gift.
Here is a list of zero or low carbon gifts that can help you and your co-workers gift something that's kind to the planet:
Choose experiences over things eg. Movie or theatre ticket, surfing lesson, comedy show, sporting event - zero waste!
Donate to a charity instead of gifts this year
Plastic waste reducing gifts like:
Bento-style lunch boxes for colleagues who bring in their leftovers for lunch. They come in single or stacking designs with sealed compartments and eliminate the need for plastic bags or plastic wrap.
Stainless steel water bottles that come in gorgeous patterns and colours. Saving 140 grams of carbon emissions for every plastic bottle of water not purchased.
Reusable coffee cups. These are a great investment, they will save a two-cup-a-day person 20,000 takeaway cups over a lifetime.
Cute folding fabric shopping bags, designed to keep in a handbag. For every plastic bag you don't use you will save 30 grams of carbon emissions - that adds up over time!
Home-made/DIY gifts like potted herbs from your garden; fill empty jam jars with homemade chutney, jam or lemon butter. My mum's tomato chutney recipe is below and it's a winner!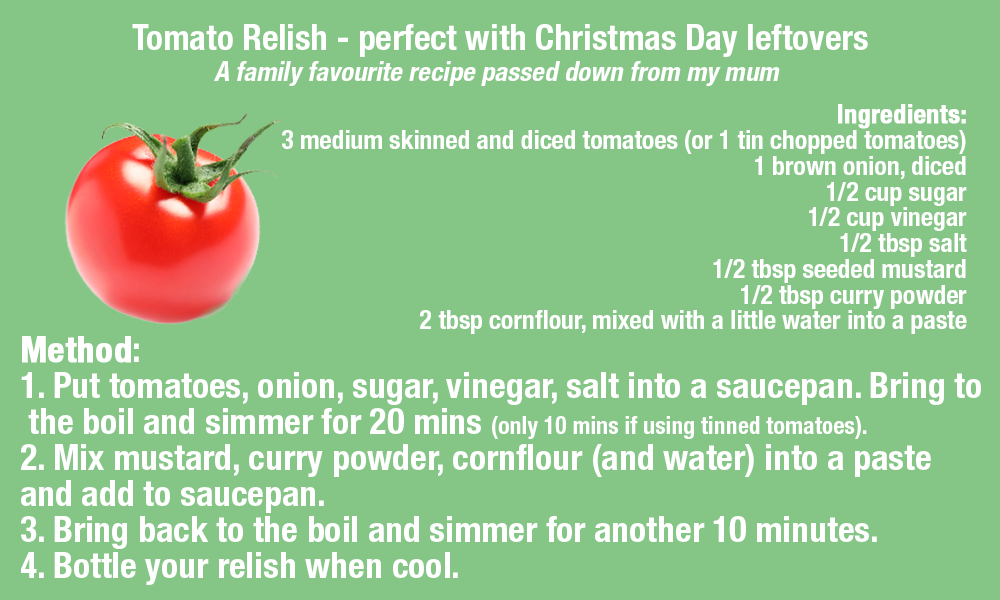 Gifts made from natural fibres over synthetic materials and plastic - think wool, organic cotton silk or and linen.
Ethically & sustainably made gifts. Support businesses doing the right thing by the environment and their employees. A quick online research on a brand's production chain will help you decide.
And when it comes to wrapping up the gift, use preloved wrapping paper and natural string instead of sticky tape to avoid waste.
If your workplace doesn't do Secret Santa or if you are retired or self employed use these ideas for friends and family!
Just like the "War on Waste" and "The Last Straw" Campaigns, sustainable secret santa has the potential to become a success story. Put your hand up to be the climate warrior in your workplace and help to save some carbon this Christmas - It's your gift to the world!
By Allison Licence
Allison Licence is a Sydney-based freelance writer and 1 Million Women volunteer who is passionate about the environment and researching ways to live more sustainably.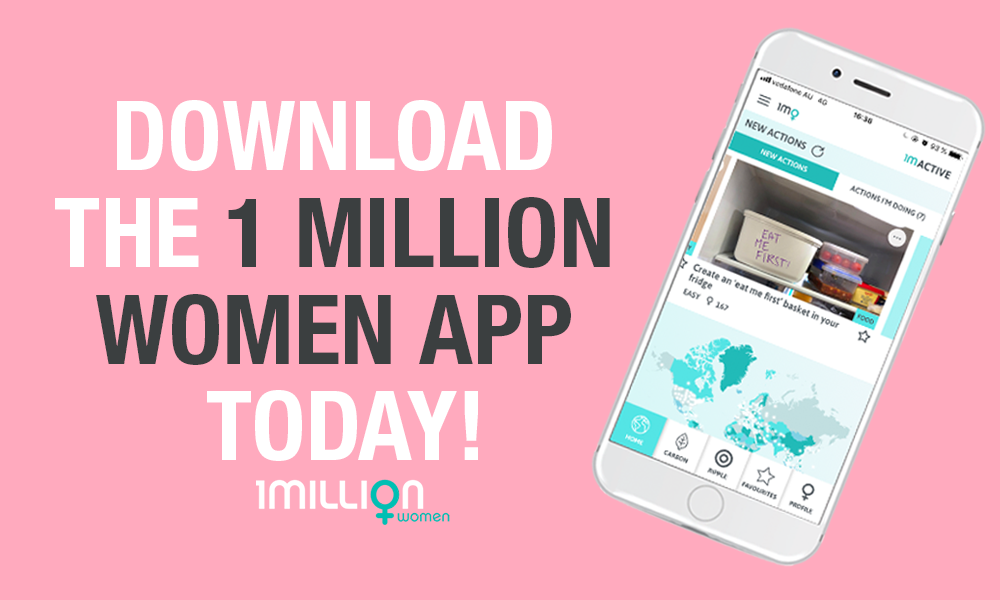 ---