In a world where living as eco-friendly as possible is imperative to protecting our great Earth and its inhabitants but enjoying our time here with one another is equally important, finding ways to do so harmoniously should be a high priority. Where disposable items have become the norm in event planning and hosting gatherings, it may seem foreign -and nearly impossible - to imagine a way to entertain without the waste that has been normalized during these events. Yet, there are so many innovative and creative ways to incorporate zero-waste living into celebrations of all kinds, from birthday parties to weddings.
For those interested in preserving and celebrating our planet but may be unsure how to do so effectively - and on a budget - this article details a basic outline, including examples and design ideas, for how to throw a zero-waste party regardless of the reason for celebrating. Details from the shout out to your prospective guests to their take-home favours and everything in between can be found in this compilation. As you will read, the main guiding principles to hosting a fabulous eco-conscious party are thrifting, reusing, and diligence. The sense of community and moral satisfaction that comes from hosting this type of gathering is something to be reckoned with.
Decorating
The beauty and difficulty of decorating without waste is that you need to consider so many variables before choosing the ideal decorating strategy. This is why it is the first item to acknowledge when going zero-waste. Some things to consider that may affect your design choices are the season, the weather, and the environment or square footage you have at your disposal. These things are important as they may prove to be confining or liberating in the types of decorations you can choose.
If the season and weather are appropriate then using the outdoors and nature as your setting can provide easy set up with a beautiful natural backdrop. Tree cover and planted flowers can make for a gorgeous set-up. Some people have a special place in mind when they plan to host events and they work to train the surrounding greenery to suit the needs of their gatherings. With just the right amount of gardening and some tender, love, and care, people have made beautiful natural arbours, stages, and seating areas. Randomly picking an organically lovely place to celebrate can be equally compelling. The art of choosing a perfect picnic place is seldom lost on anyone with a notion toward enjoying nature and all of its pleasantries.
If the season and weather do not permit you to be outdoors, choosing a cozy place that is already architecturally pleasing with take a lot of the decorating work off your plate as well. Whether it's an old barn, a greenhouse, or a welcoming and well-dressed home, decorating can be simple and sweet if the bones are already aesthetically enjoyable. What if this type of place is nowhere to be found? Or too far out of budget? Fret not! Use what you have and decorate accordingly. Even if you're inside, nature can be your friend. Corn stalks, hay bails, potted flowers, fallen logs, and dried leaves (which you can also use to make confetti!) can all be beautiful accents to any space and a calming walk through a forest trail could provide these items to you for free if you are patient and have a keen eye.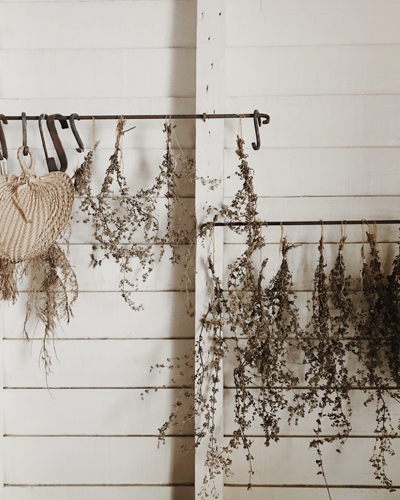 Lighting can help to dress up your jamboree as well. It can be authentic, with candles and a bonfire (if outdoors) or staged - provided you have electrical access - with second-hand (reusable) string bulbs, lanterns, and maybe - if you plan well enough in advance - some charged solar lights as well. If you are hoping to dress up an area with props, search at thrift stores for unique finds or ask family and friends if they have a piece that they could contribute. Never under-estimate a well placed antique or a regular household item dressed-up in just the right way.
Cloth
Disclaimer, this part of decorating can become costly if you are not prepared, patient, or handy. Planning ahead is important when you are looking at using cloth for decorations, table covers, and napkins. Thrifting is a great place to start when it comes to implementing reusable cloths into your party collection. You can get a lot of material for a reasonable price if you know where to look and are patient enough to look often. This material could already be prepared and sewn into the items you are looking for or it could be raw fabric that you can sew into the item of choice, provided you are handy like that. With the surge of people accepting the "paperless kitchen" lately, many people have offered their skills at napkin creation for a reasonable cost. Draping material over branches, beams, and other items can lend an air of sophistication to any event and having cloth on the tables and as napkins definitely makes for a prestigious event.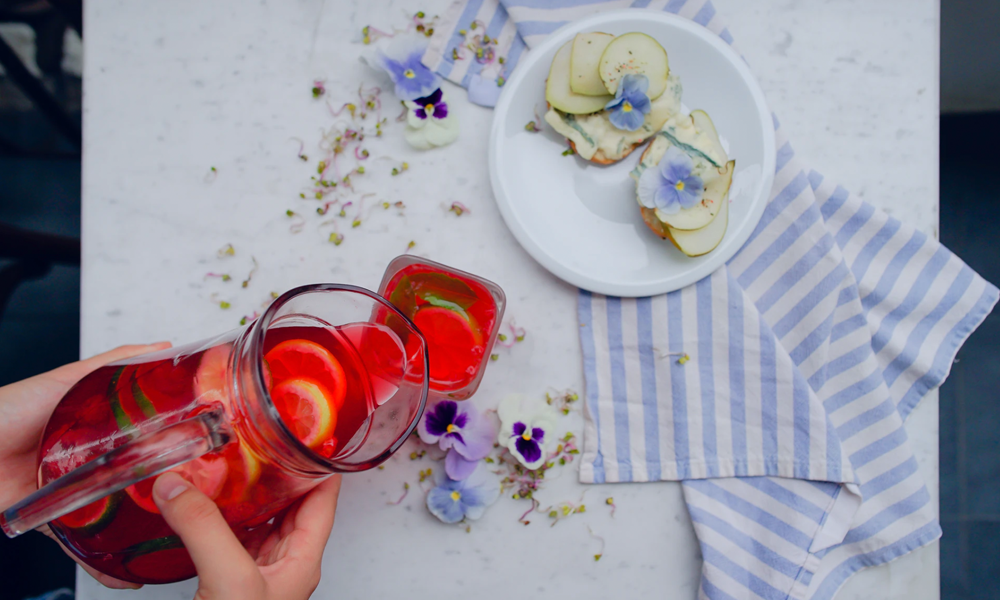 Serving
The sophisticated look that comes with having a zero-waste party is continued when you consider your serving options. In order to reduce or, ideally, eliminate waste at celebrations where food is likely to be served, using real tableware makes a world of difference. Real plates and mason jar cups can be easy to find at bulk kitchen outlets and thrift stores alike. You can also ask around for anyone who is looking to get rid of or donate their old dishware and save them the trip by taking the items your self (free is a great price!). The fact that they are reusable, easy to store, and multi-purposed (jarring food in the mason jars during off-party times) is another incentive to taking this initiative. When looking for the items you will need for this aspect of eco-friendly hosting, trying to find lightweight, generic, but durable plates, bowls, and cups is ideal. Oftentimes, if you're not overly picky about small designs, you can get these items for a steal at your local second-hand shop. All of this at the cost of washing the dishes? I'll take it! (especially with a dishwashing machine handy which is usually more water consumption friendly than washing by hand anyway).
Food Fare
When considering what to serve your guests at a zero-waste gathering, keeping things local, seasonal, unpackaged, farm to table, and vegetable-based (minimal meat) is where it's at. This is sometimes easier said than done and can definitely come at a cost. Food is always the most expensive part of hosting a good party and having an eco-friendly celebration is no exception. Something to consider when sticker-shock sets in from looking at the fees associated with food chosen in this way is the fact that, because you will be reusing all of the aforementioned party items, you will be saving those costs each subsequent celebration that you can alternatively use to serve and eat some of the most delicious, up-scale food you've ever had. What's more, you will be effectively supporting local businesses and farmers which is a benefit to all those involved.
Invites & Favours
Now that you're all set for your party, you need to get your guests to come and make sure they leave with a small gift to thank them for their valued presence. In our digital world, it's becoming easier and easier to send out digital invites to anyone you wish to attend your event. Whether they're your neighbour or a friend who lives half-way around the world, a quick tippity-tap on a keyboard over social media, e-mail, of a telephone call/text will let them know all the pertinent information needed to get to your wonderful celebration.
Weddings, in particular, are known for their favours to the guests in attendance but why can't favours be incorporated in every party if they are done strategically and cost-effectively. It adds a special touch that your guests will not soon forget. Natural favours like embossed wood cuttings, potted plants (succulents and small flowers are wonderful), or seeds can be a splendid way to send your guests home with something special.
Please note that making the changes listed above do not need to happen overnight. Changes like these can be costly - although they don't have to be! - and every little thing counts. As Anne-Marie Bonneau so aptly said,
"We don't need one person doing zero-waste perfectly. We need millions of people doing it imperfectly."
These are just a few ideas for how millions of people can make small steps toward enjoying the beauty of our Earth by hosting zero-waste parties for friends and family, making a better environmental future for generations to come.
This is a guest post by Shauna Leigh Van Mourik.
A wife, and mom of three, Shauna has endeavoured to lead by example on her journey to live life as eco-friendly as possible. Writing engaging content for life coaches has provided a strong foundation for perseverance and positivity in all of her aspirations. Gratitude guides in wonderful ways.

[Images: Unsplash]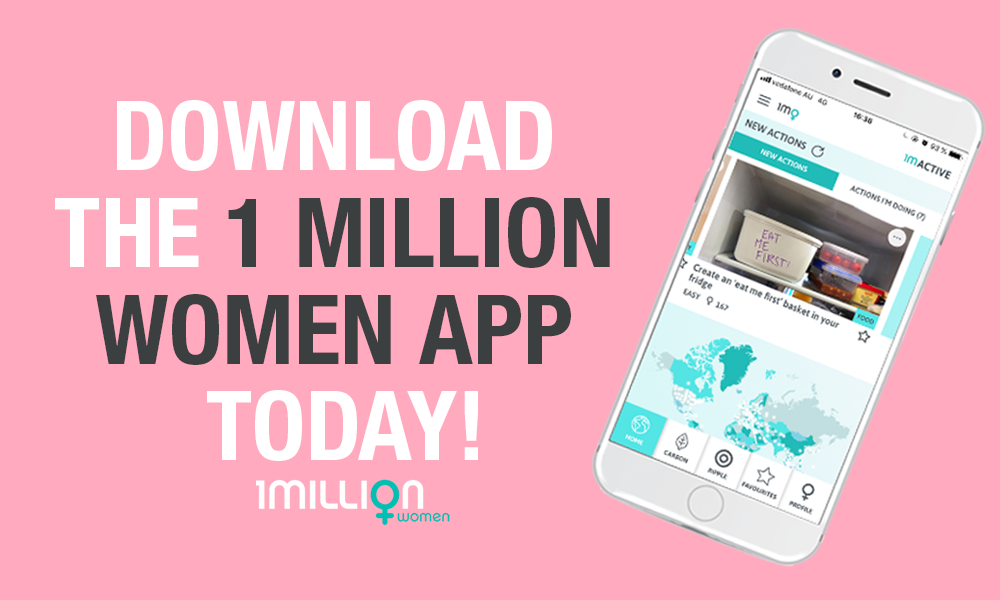 ---