My name is Harriet Spark and I'm a graphic designer and dive instructor living and working in Manly, Australia.
When I was 19 I was studying a double bachelor of Graphic Design/Journalism, but was feeling pretty lost and unfulfilled. I deferred for six months and headed to the Whitsundays, where I scored a job on an overnight live-aboard boat that cruised the Great Barrier Reef.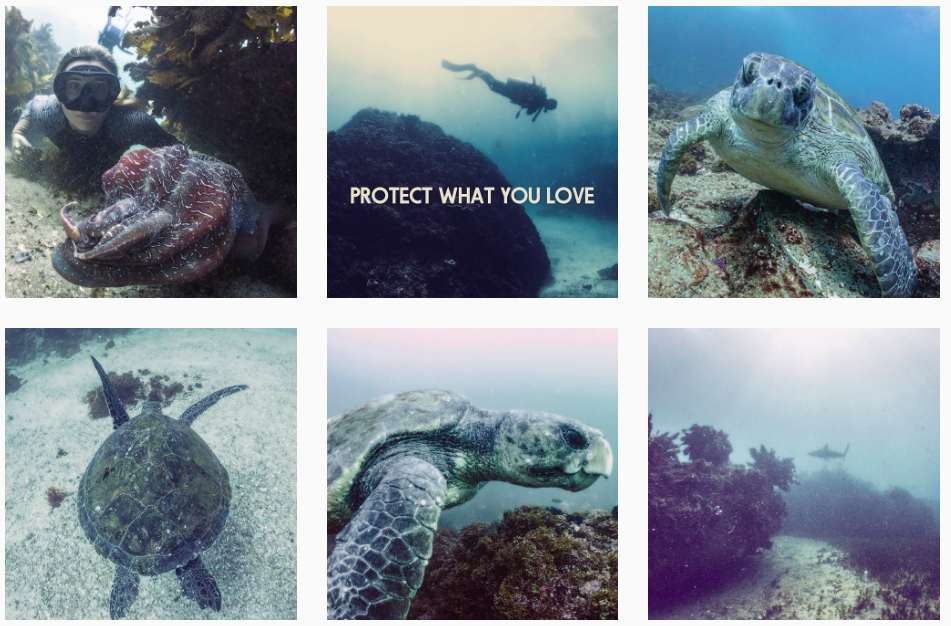 Onboard I scuba dived for the first time, and my world exploded. I honestly couldn't believe how much life and colour lay below the surface of the water, and I knew then I wanted to base my career around the ocean. From there I became a dive instructor, and have been showing people the wonders of the ocean in places like Tonga and Sydney for the past five years or so.
When you start diving and spending a lot of time underwater, it doesn't take long for you to learn more and more just how fragile and under threat this ecosystem is.
"The more I learned about climate change, plastic pollution and overfishing the more I wanted to create change."
- Harriet Spark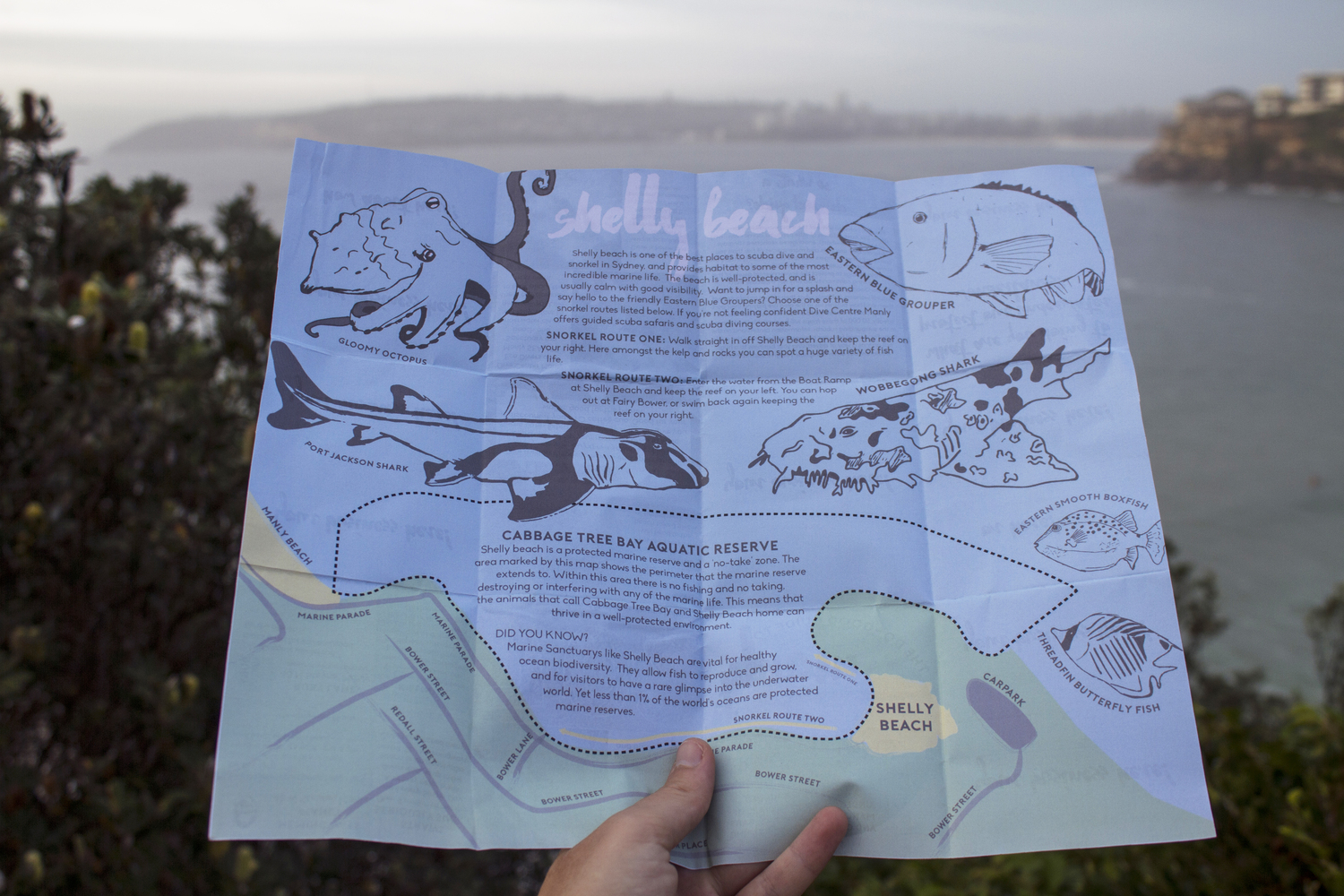 READ THIS NEXT: How what we throw away ends up in the ocean
I started running events and local community initiatives such as beach cleans and returned to study Graphic Design so I could learn to effectively communicate in an ever-changing digital landscape. I work with a sea turtle at Manly SEALIFE Sanctuary called Myrtle, and Myrtle constantly looked grumpy. I realised that in fact, most sea turtles looked pretty grouchy. Climate change is posing an enormous threat to the ocean. Studies have found that 50% of sea turtles have ingested plastic. The oceans are being overfished at an astonishing rate. If I was a sea turtle, I know I'd be grouchy too. I started Grumpy Turtle Design as a way to communicate on behalf of all those grumpy sea turtles out there, and I'm passionate about designing for change.
I love to create for a purpose, and normally start with a particular issue or idea that I want to communicate and my work flows from there. When you're designing around environmental and marine conservation issues, it can get easy to fall into the cliché trap of using the colour green (waaay to much!), so I love finding new and unusual ways to express these concepts through my work. I combine my original photography with type and collage, often starting with the photograph and designing around that.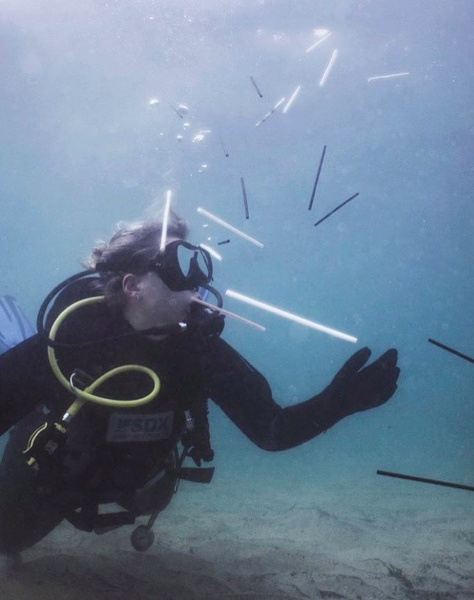 Why we need to act on climate change
Climate change is indiscriminate, and everyone and everything is impacted it. However, women in developing countries are often hardest hit and climate change will have enormous negative impacts on their lives.

It wasn't that long ago that being a woman and a dive instructor or marine biologist was unheard of, and I feel so lucky that I get to work with so many strong and intelligent women who are dedicated to protecting our oceans and climate. I truly think that women united are a force to be reckoned with, and need to come together to act on climate change on behalf of women all over the globe.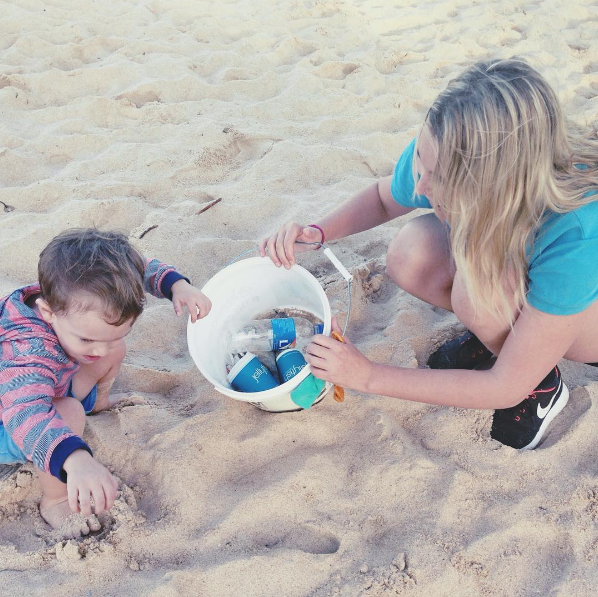 My message to the 1 Million Women community
Keep smiling! When you're really passionate about a particular issue or you're trying to create change it can be hard to deal with set-backs and negativity. You will come across people who may have completely opposing ideals to you. That's okay, everyone is different and you just have to keep on doing your thing without giving up (as cliche as that sounds!) There are so many people out there, like the 1MW community, who want to be forces of good for the ocean and the planet. Getting involved with conservation means you get to meet them and work together.
Never think 'I'm just one person, what can I do?" Small changes create such big impacts when they are multiplied by the hundreds, and encouraging those changes is one of the greatest things you can do for the planet. You don't have to be working or studying science (although that's awesome if you are) to make a difference either. The world needs good communicators, artists, campaigners, designers. No matter what your skill set is, you can always use it to help protect our oceans and our planet.
You can see more of Harriet's fabulous designs and photography on her website and on Instagram.

Images: Harriet Spark

READ THIS NEXT: Learn about the link between ocean pollution and your health

1 Million Women is more than our name, it's our goal! We're building a movement of strong, inspirational women acting on climate change by leading low-carbon lives. To make sure that our message has an impact, we need more women adding their voice. We need to be louder. Joining us online means your voice and actions can be counted. We need you.
---