Do you have a blank wall or boundary fence that needs brightening up?
Whether you live in an apartment or house, living plant walls can breathe new life into urban spaces and enhance patio and backyard areas of all sizes.
Plant wall systems, also known as vertical gardens, are easy to build and a popular design trend being used to enhance urban sustainability. Learn how to create your own living feature wall with these tips.
What are Living Green Plant Walls?
A living wall consists of successive panels of plants growing vertically.
They are usually attached to an interior/exterior wall or fence structure. However, structures can also be free-standing.
They differ from green facades, where plants root in a structural support that's secured to the wall.
Living plant walls are self-sufficient and can also adapt the principles of hydroponics – soil-free gardening where plants receive nutrients directly through their water source. However, not all living walls are soil-free.
Consider building a plant wall if you want to:
Green your home and reduce your carbon footprint
Add life to a tired looking space through visual appeal
Have a space-saving gardening solution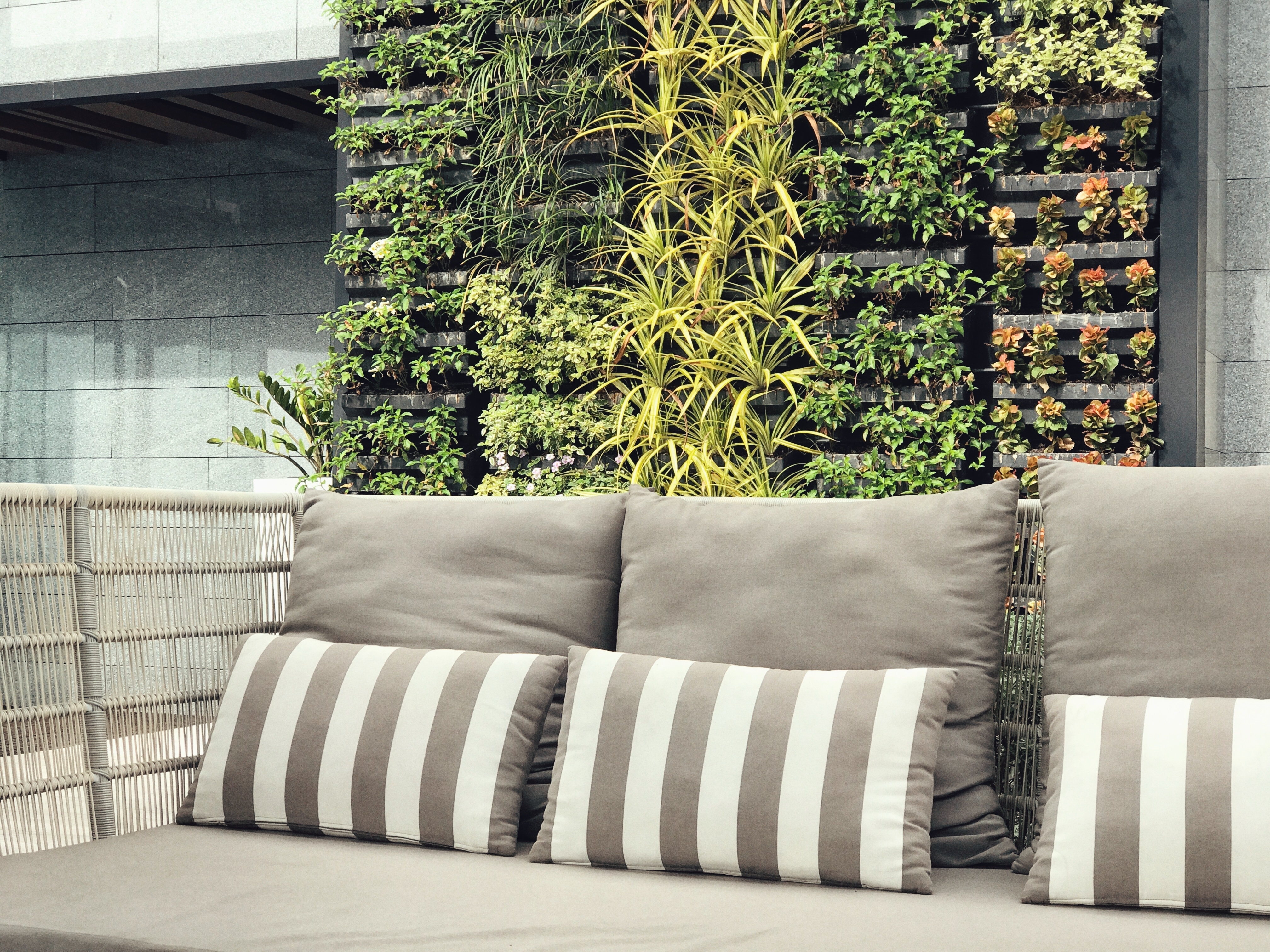 Benefits of Growing a Living Plant Wall in Your Backyard
Research shows that access to green spaces makes people happier and healthier.
Living walls make an attractive addition to your backyard, office space or inside the home and can fit into any size area. They are low maintenance and cost effective to build and maintain.
Plant walls can help:
Improve air quality in homes and offices by reducing harmful toxins
Reduce heat absorption to contribute to energy savings. Plant walls provide protection against UV radiation and can divert and reduce water run-off when there is heavy rain
Provide health benefits such as stress relief and increased productivity
Create visual benefits such as a feature wall or living art. They offer flexible design options with varying plant colours, textures and type
Increase property value because of visual appeal and energy saving benefits
Add privacy to an outdoor space by combining with an existing fence or using as a garden screen
Source the Right Plants, Materials and Location
Creating a stunning living wall is about sourcing the right plants.
The best types of plants for your living wall are compact, low-growing and with a shallow root system.
Depending on the type of wall, some of the best plants are:
Low maintenance walls: Succulents and low maintenance vines
Tropical walls: Ferns and ivy to create a lush, tropical atmosphere. Bromeliads, sword ferns, swiss cheese plants and devil's ivy are ideal
Flower walls: Mix colourful petunias, orchids and ivy geraniums with green plants such as hostas
Edible walls: Use herbs or plant leafy vegetables for an edible plant wall
To find a support structure, get crafty with a DIY plant wall using pallets, plastic bottles or pots, or purchase a vertical garden unit and install it that way.
Consider growing position and access to sunlight/shade when planning your living wall.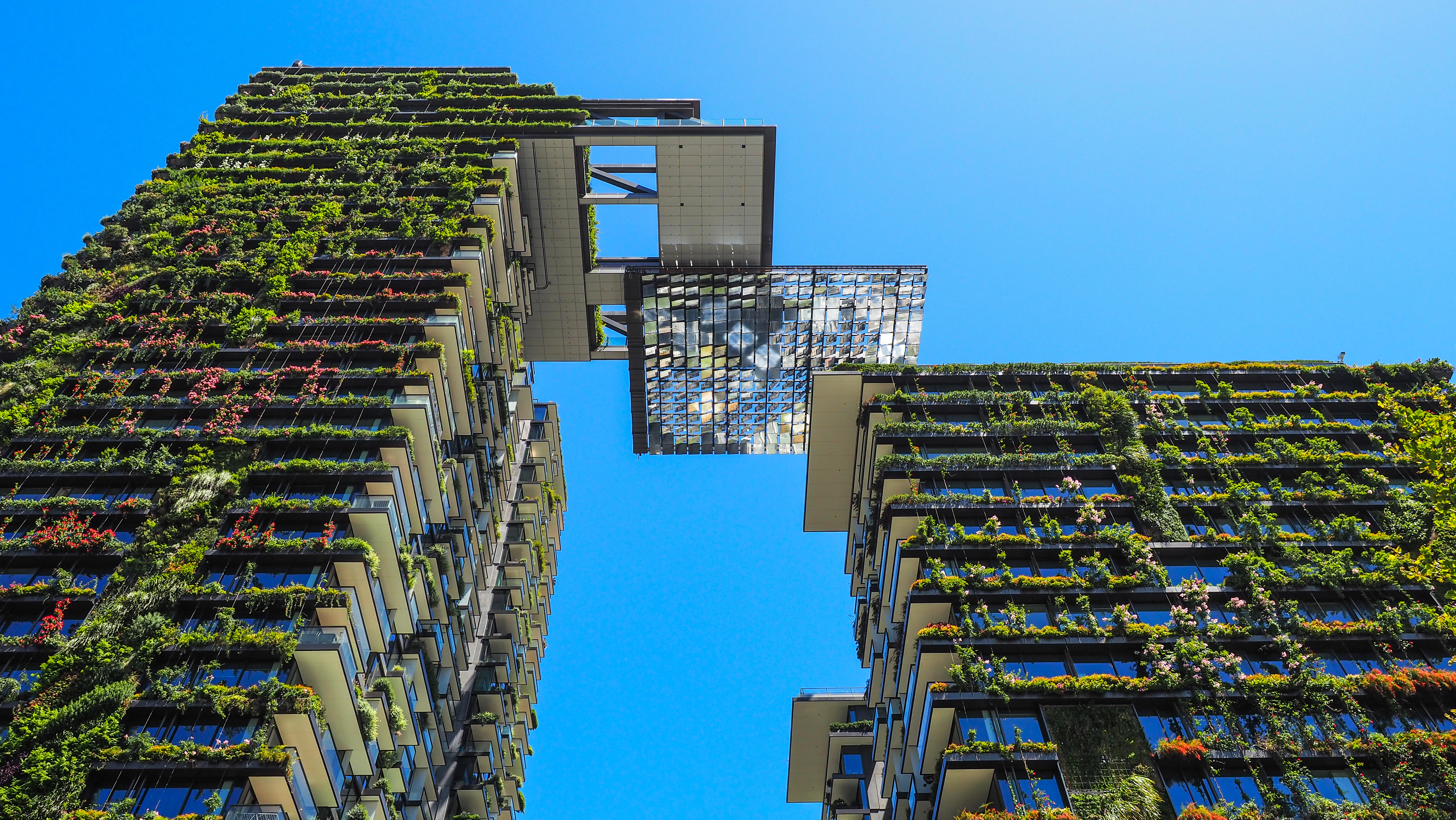 How to Maintain
Vertical gardens are low maintenance, however they do need some care to grow well.
All plants will need to be pruned, watered and fertilised. A good irrigation system will also ensure your plants maintain healthy growth. A gravity drip, which is the most common drip water system for vertical gardens, can reduce maintenance time and will aid in water conservation.
Regardless of its size, living plant walls make a big impact in indoor and outdoor spaces. Start creating today!
This article is written by Jayde Ferguson, who recommends Great Aussie Patios to help revamp your outdoor space. Catch Jayde on LinkedIn.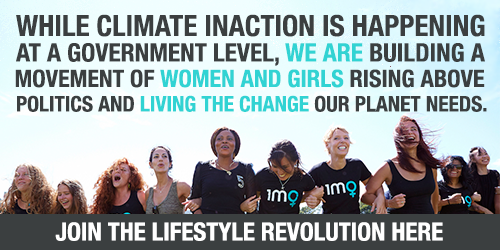 ---