We live in a world of overconsumption and Boxing Day is a day that really highlights that. In 2015 Australians spent $2.3 billion on Boxing Day, breaking records from previous years. The day is filled with hoards of people crowding into shopping centres to score deals on things that they likely don't need – a perfect demonstration of overconsumption.
If you type "what to do on Boxing Day instead of shopping" into Google the results will likely be guides on how to survive Boxing Day shopping. My idea for surviving Boxing Day shopping is simple: don't do it.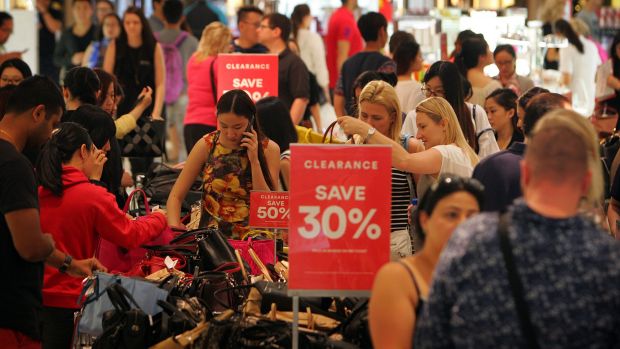 Here are some ideas of what to do on Boxing Day instead of heading to the shops:

If you live in Australia like I do, or any other warm country, head to the beach! Weather permitting of course, but if the sun is out the ocean and sand will be calling your name. While you're there pick up any waste that you find lying around. At this time of year the beach will be crowded, and crowds often lead to littering.
Take a day to relax. Christmas can be overwhelming and stressful so if you want to spend Boxing Day in bed, go for it!
Watch a few documentaries. If it's cold outside (or if it's warm and you just want to stay in) why not spend the day educating yourself? My top picks are The True Cost, Before The Flood or Cowspiracy.
Spend the day with family. You may be tired of family gatherings after spending much of the festive season with them, but Boxing Day can be a stress-free day to just relax and hang out.
Go for a hike or nature walk. We often convince ourselves that buying new things makes us happy, but in reality being outside and enjoying nature does a much better job. There is so much beautiful nature out there, so why not spend the day amongst it rather than amongst crowds.
Cook or bake some veg-friendly meals. Spend the day brushing up on your skills in the kitchen with some recipes that won't harm the planet. Or turn your holiday leftovers into new meals to avoid food waste. If you're working this holiday season spend the day doing some meal prep to avoid food waste and splurging on takeaway.
Get crafty. Start on some DIY projects that will minimize your carbon footprint and put some of your waste to use. Here are some of our favourites.
Spend time with your pets! The holiday season is busy which means you might have spent some time away from them over the last few weeks. Show them some love on Boxing Day to make up for lost time.

Volunteer your time. Christmas may be over, but that doesn't mean we should stop giving. Spare a few hours of your time to help those in need.
We're in a climate emergency and it's going to take all of us to get out of it. That's why 1 Million Women is building a global community of women committed to fighting climate change with our daily actions. To join the (free) movement just click the button below!
---