Ambassadors
Great challenges are also great opportunities to unite people. They inspire us to transform our society to make a better world. Meet our wonderful team of ambassadors who are helping us to reach women everywhere to get involved.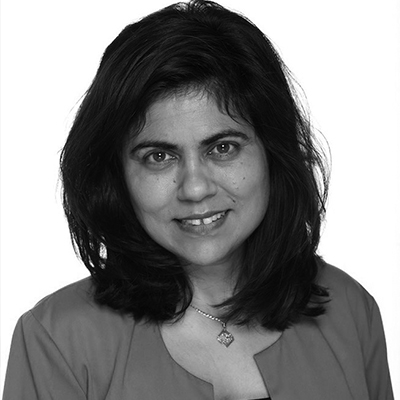 Veena Sahajwalla
Associate Dean (Strategic Industry Relations) Faculty of Science, UNSW
"Positive and proactive and passionate describes this campaign for me. It will make a real difference! We can do it!"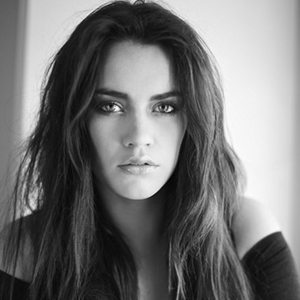 Laura Wells
Australian model
Our Reef ambassador: "As individuals we must be aware of how our actions and decisions impact the reef and other marine ecosystems. We have no second chances. We must act now to ensure our children's children have the opportunity to marvel at the unparalleled beauty the Great Barrier Reef offers."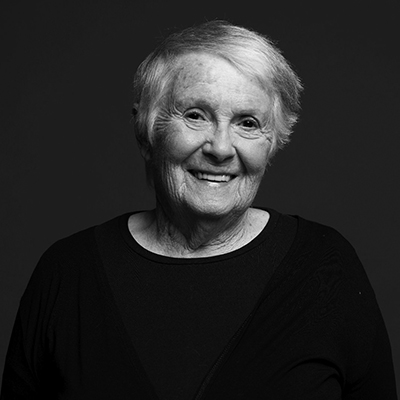 Margaret Fulton
Food and Cooking Guru
6 October 1924 – 24 July 2019. A true legend and amazing 1MW ambassador. "Every woman wants to do what she can for her children's future. You're never too small to make a difference."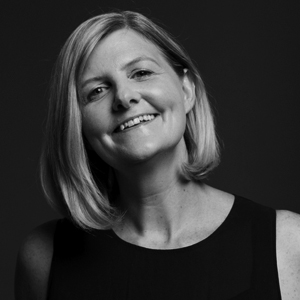 Sam Mostyn
Non-executive Director and Sustainability Adviser & Speaker
Sam Mostyn was 1MW board chair for 5 years and we love her for that. She is a company director and sustainability adviser and speaker. Trained as a lawyer, she has also led teams creating sustainability strategies and programs, incorporating responsible principles into core business practices.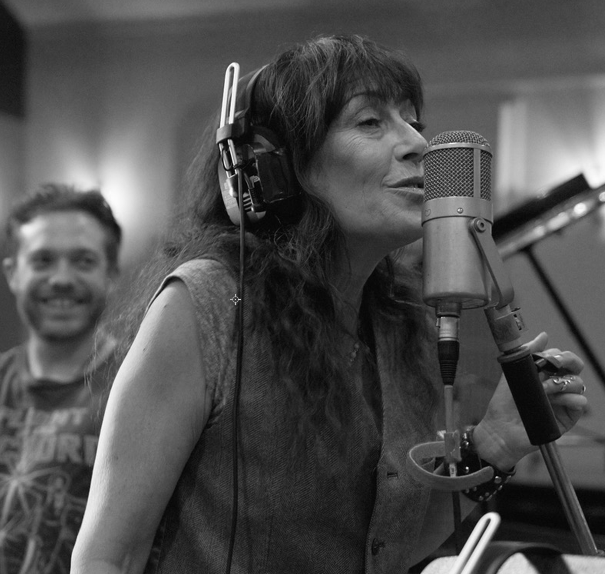 Wendy Mathews
Singer/Actor
I'm the voice for climate action and hope.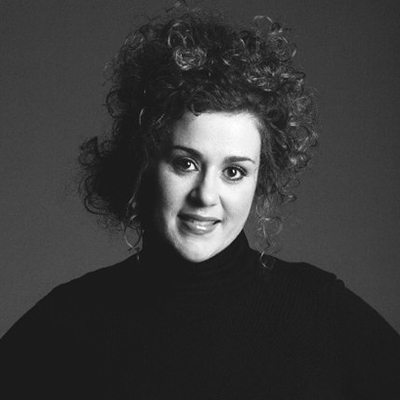 Katie Noonan
Singer Songwriter
"Since becoming a mother I have thought more and more about wanting to help create a beautiful safe world for my precious children. The only way to do this is to make a change in your own world."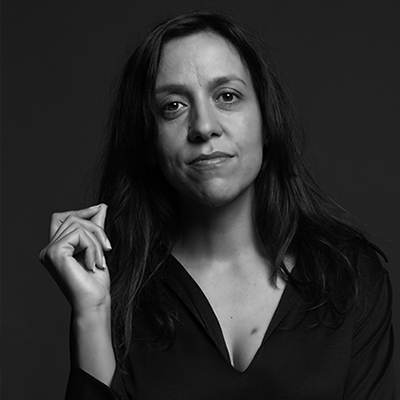 Rachel Perkins
Filmmaker, Blackfella Films
"Ghandi said something like; 'Be the change you want in the world'. He is right, we all need to take significant personal action to make change a reality."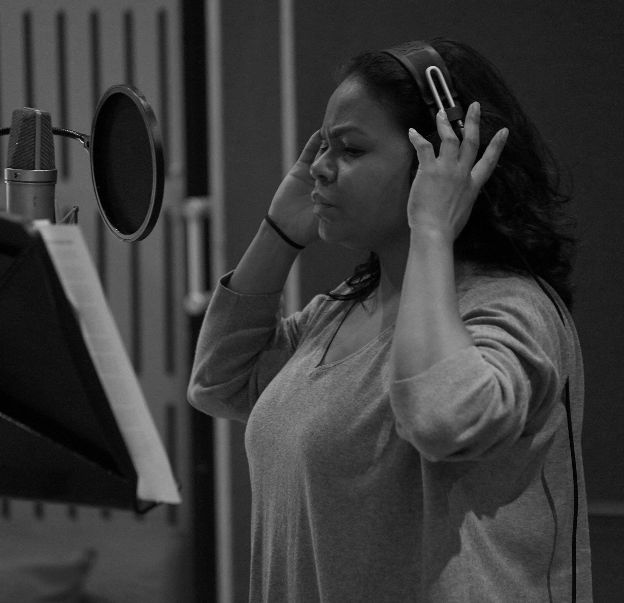 Ursula Yovich
Singer Songwriter
With the power to be powerful, believing we can make it better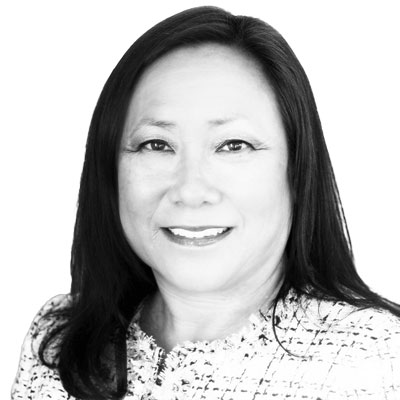 Katrina Rathie
Partner, King & Wood Mallesons
"If we are able to appeal to the women of Australia to each do at least one thing each day for the environment, we will collectively help make the world a better place for our children and our children's children."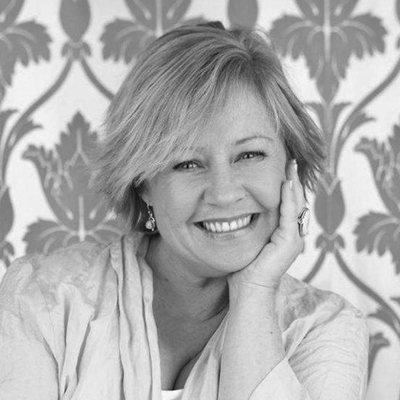 Noni Hazlehurst
Award-winning actress
"One by one we need to speak up. Don't ever think that one woman can't make a difference. If enough individuals say and do the same thing they become."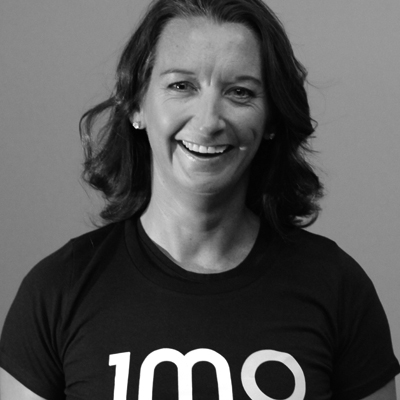 Layne Beachley
7 times World surfing champion
Our Reef ambassador: "I've lived in the water my whole life. I love the ocean and I love nature and I don't like what we're doing to it. We need to accept responsibility and responsibility and make changes… and we're running out of time."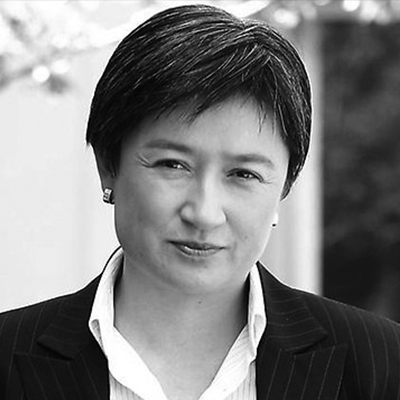 Penny Wong
Leader of the Government in the Senate, Minister for Foreign Affairs
"All Australians need to do their fair share if we are to combat climate change…I welcome this campaign as it will inspire women to factor climate change into their everyday decisions."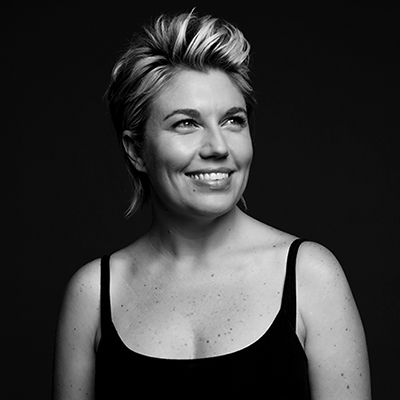 Melinda Schneider
Country Recording Artist
"I'm proud that my song Courageous is the 1MW anthem as it's about women being strong and committed and that's a powerful force to be reckoned with."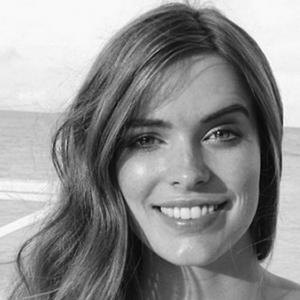 Robyn Lawley
Australian model
Our Reef ambassador: "The thought of the beautiful and majestic Reef no longer there because of human greed is almost too much to bear".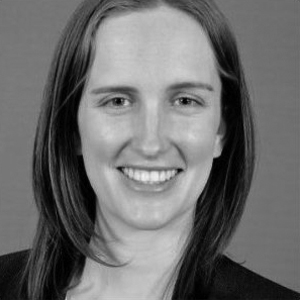 Riley McAuliffe
Environmental Engineer
"I am a young Australian woman, an environmental engineering graduate, a problem solver and I care about climate change."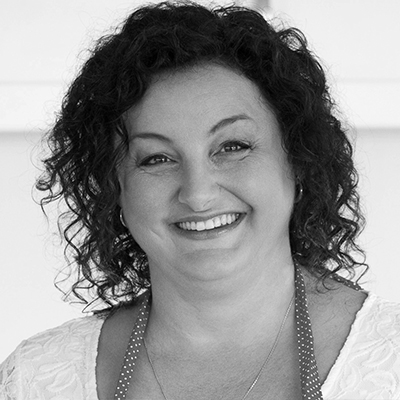 Julie Goodwin
Winner, MasterChef Australia
Australia's first MasterChef, Julie is a mum, wife, cook, singer and public speaker, the epitome of a busy Australian Mum.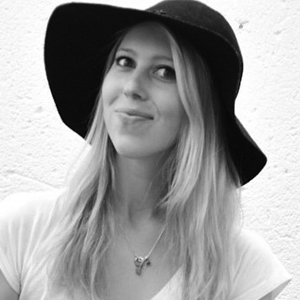 Bronte Hogarth
Digital Strategy and Communications
Beautiful Bronte, daughter of 1MW Founder Natalie Isaacs is a shining light who worked for 1MW for many years as our Digital specialist. She started her own skincare brand Raise the Bar. Raise The Bar is on a mission to help stop used coffee grounds from going to waste in Australia by taking perfectly good used coffee grounds from cafes and transform them into natural skincare products with zero plastic packaging that make your skin look and feel amazing!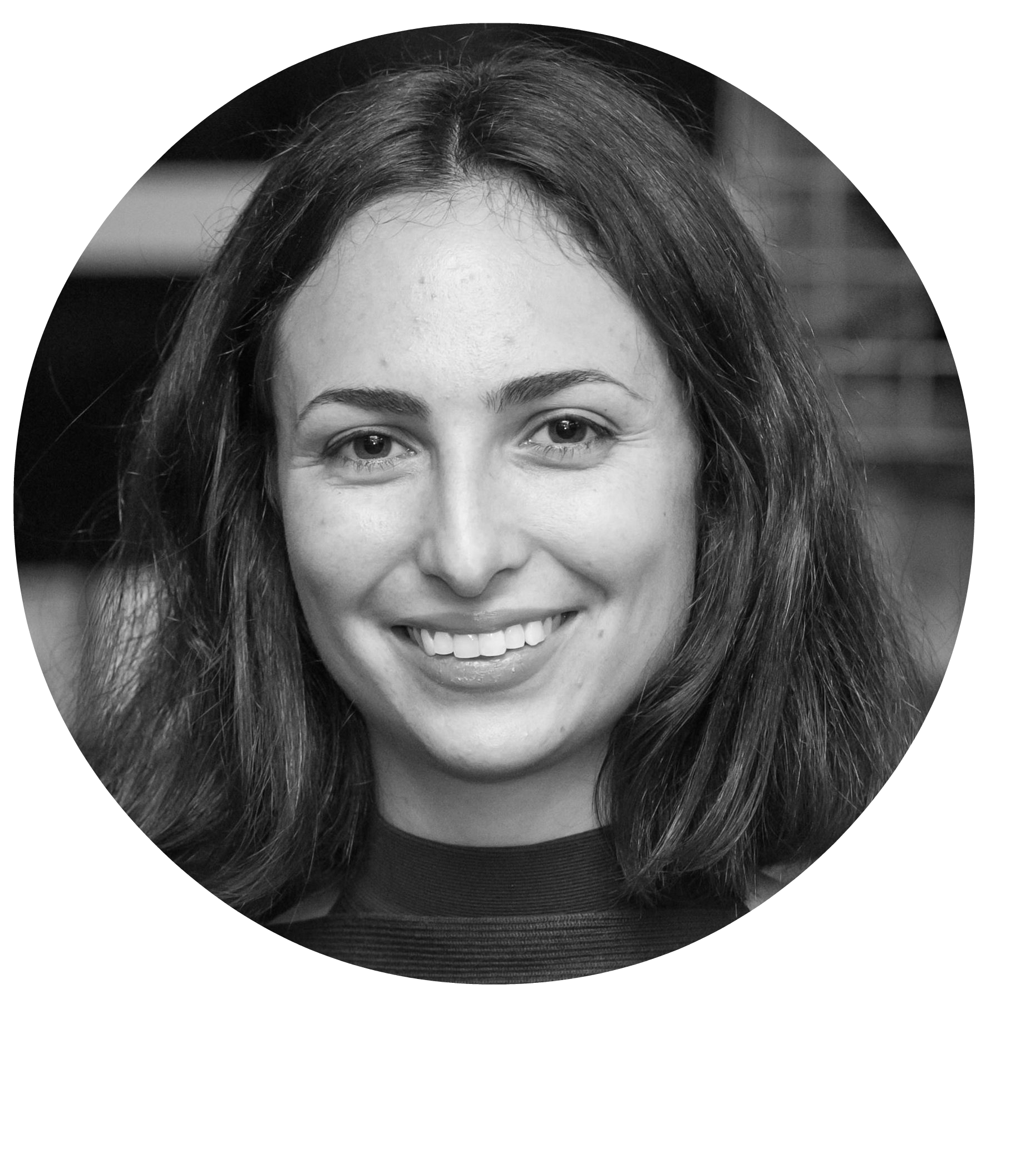 Tessa Marano
Ambassador
Having a love for writing and a passion for environmental sustainability, Tessa spends a lot of her time discovering creative ways to reduce her own CO2 footprint. In her spare time she loves to cook, make and alter clothes and laze in the sun at the beach.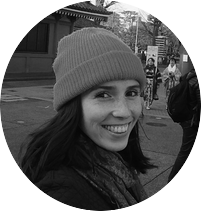 Grace Liley
Head of Partnerships and Campaigns
Grace has been involved in campaigns working to solve the climate crisis for the last five years. When not volunteering or working on climate things, she likes walking around art galleries by herself, hiking to the tops of mountains, and googling how to keep her plants alive. She is also fluent in internet speak.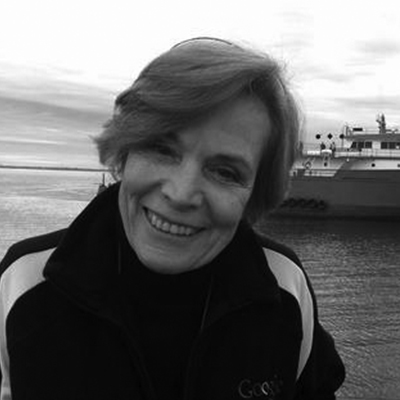 Dr Sylvia Earle
National Geographic Explorer
Our Reef ambassador: "Watch the Reef die - or give it life. Use your power to save it while there is still time!"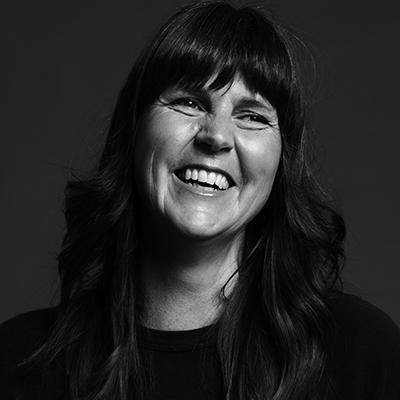 Michelle Grosvenor
Co-founder of Climate Coolers
Michelle is a mother of three and a blueberry farmer in Southern Tasmania. Michelle has an extensive background in environmental campaigning and has also been an entrepreneur in sustainability-focused small businesses.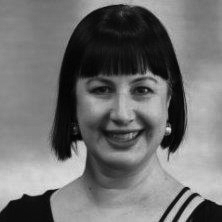 Julia Newbould
Head of The Stella Network, BT Financial Group
Julia is co-founder and head of The Stella Network, an inclusive network founded by BT Financial Group to increase the number of females working as financial advisers, the idea being that diversity is better for everyone. The Stella Network now has more than 1600 members and is recognised as the pre-eminent network for gender change in the financial planning industry.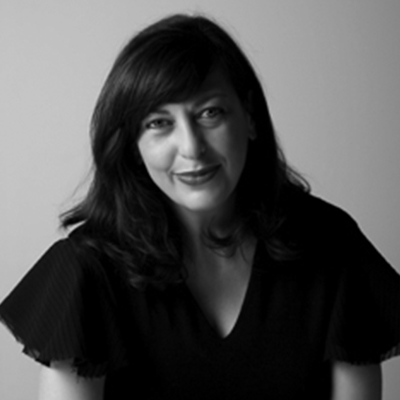 Liane Rossler
Artist, designer and curator
Liane Rossler is a central figure within Australia's arts and design sector. A passionate spokesperson and ambassador for key issues related to the environment.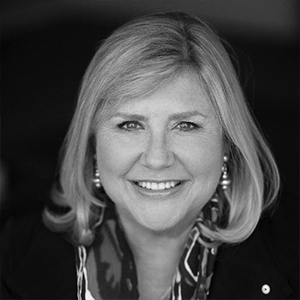 Kim McKay AO
DIRECTOR & CEO, AUSTRALIAN MUSEUM
"In the 20 years that I've been involved in generating environmental awareness and action campaigns, I've seen first-hand the difference individuals can make. When we come together as a group we can do so much more!"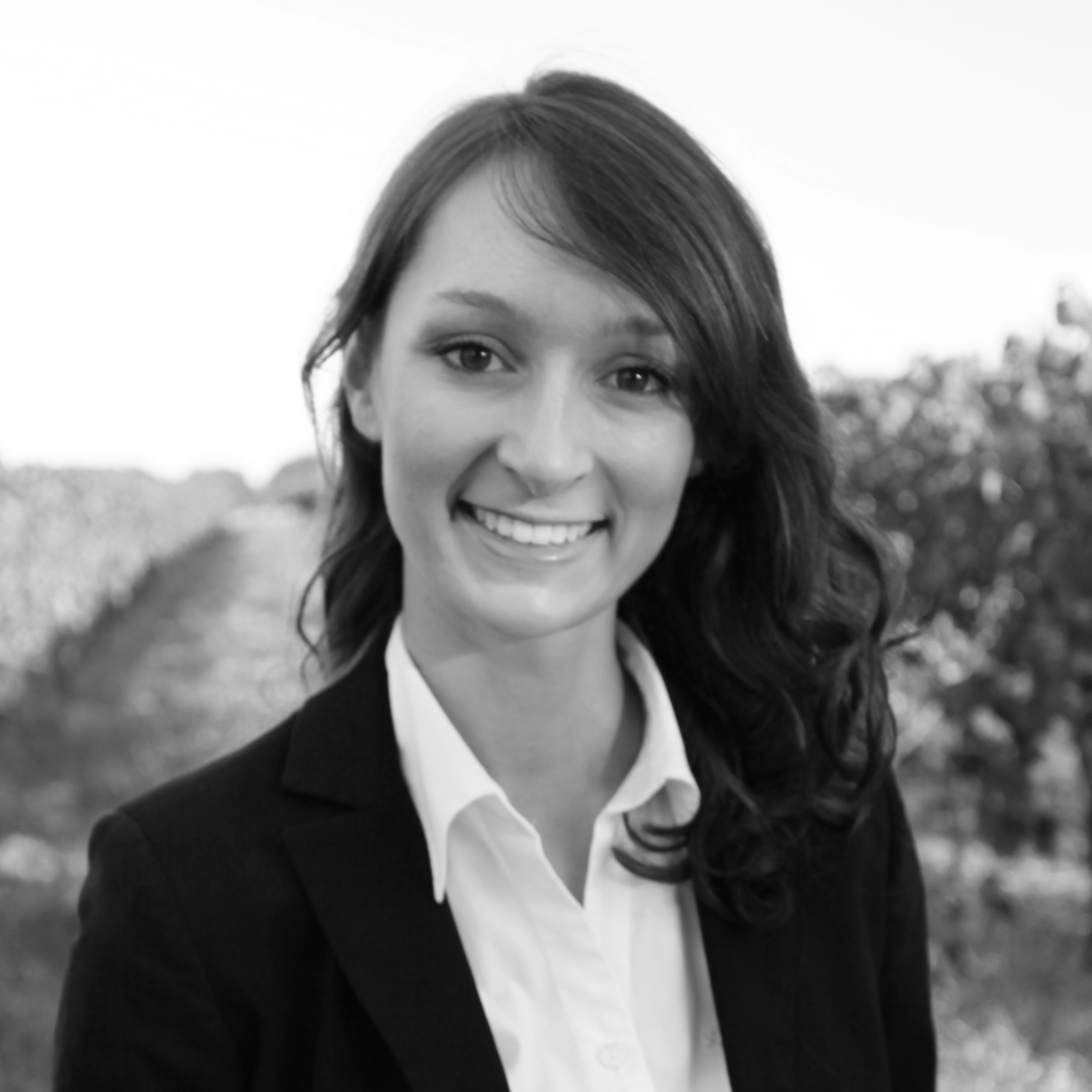 Anika Molesworth
Author of My Sunburnt Country
Anika Molesworth is a climate conscious farmer in outback NSW. She promotes climate change adaption and mitigation strategies through her website Climate Wise Agriculture and related social network pages. She is also keenly interested in natural and built heritage conservation on farming properties and manages INTO Sustainable Farms.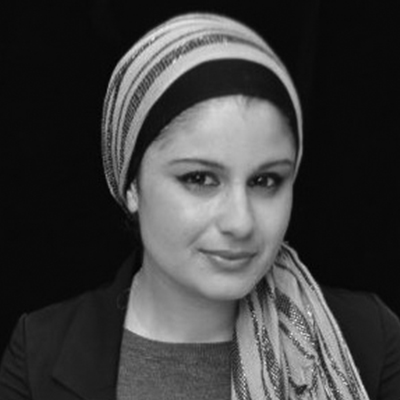 Samah Hadid
Campaigner. Commentator
"I support 1MW because women have always led the way to positive social and environmental change and 1MW represents how we all can make a difference on an individual, community and societal level."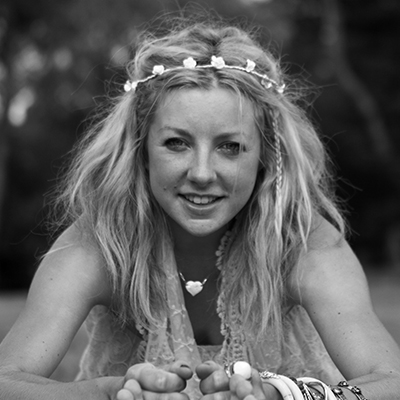 Lola Berry
Leading Australian Nutritionist
Our Reef ambassador: "The Great Barrier Reef is pretty magical, if we want to keep it that way we need to fight for the Reef."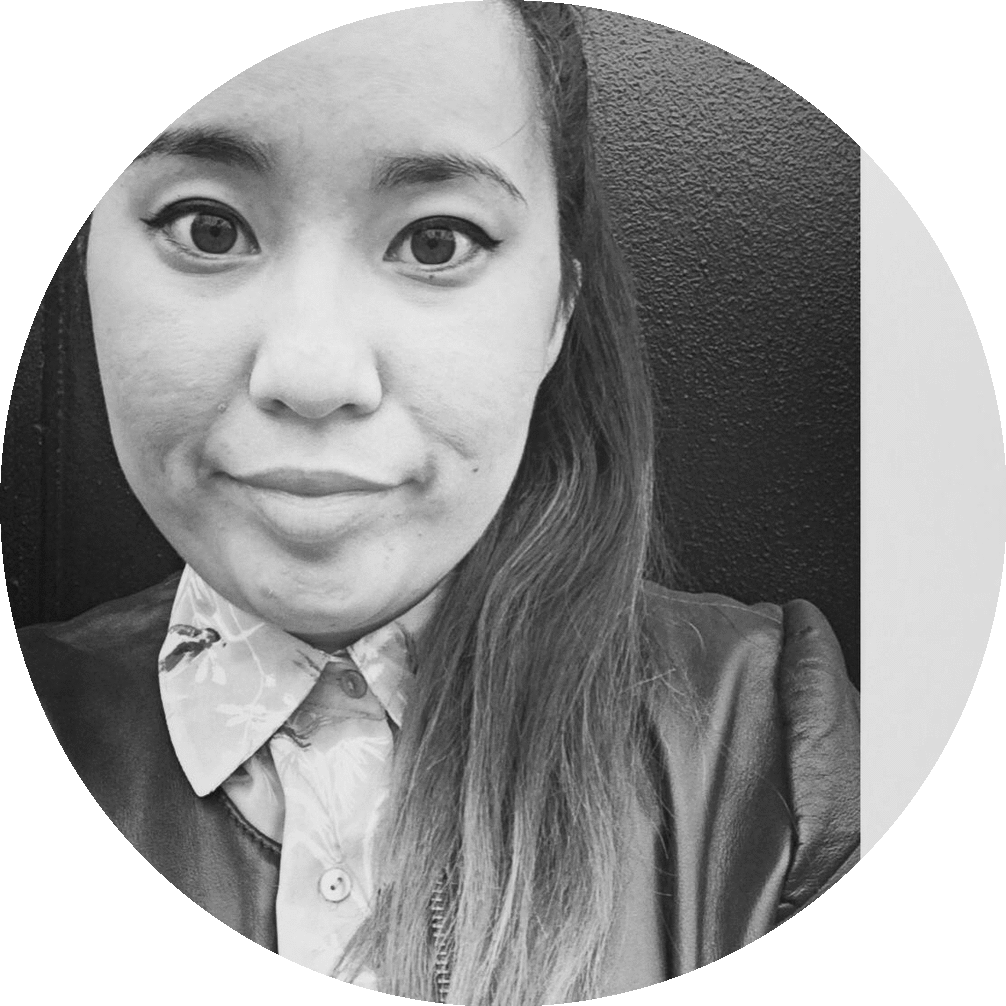 Social Media Intern
Maria Juchov
A passionate sustainability greenie, Maria is often found talking about reducing waste and making individual impact. She loves brunch and gardening with her dog.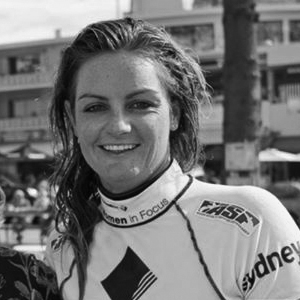 Bec Woods
Australian professional surfer
Our Reef ambassador: "I'm declaring the Reef in danger. Destroy the Reef... Destroy the ocean... Destroy humanity!!"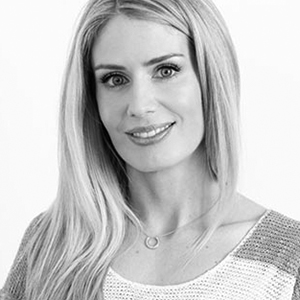 Louise Fulton Keats
Food and nutrition writer
Our My Nana Says ambassador: "Grandma always taught me no matter what's in the house you can always make puttanesca pasta which is so simple it's just tomato, garlic, capers and olives and it's a fabulous meal."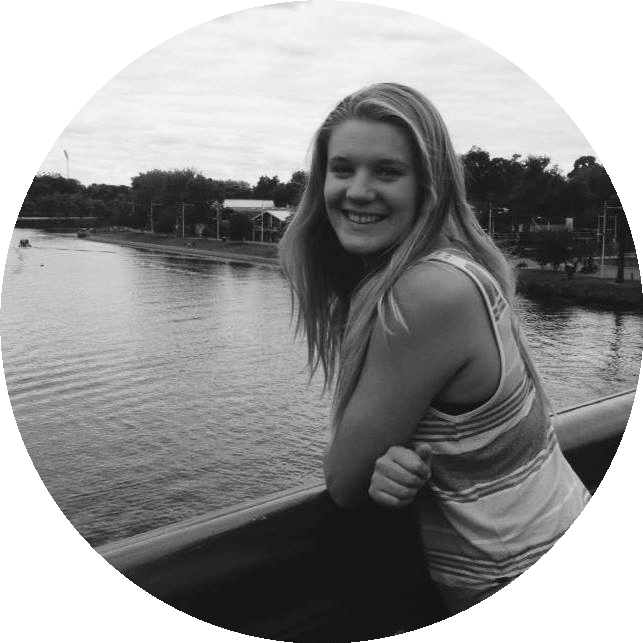 Eva Davis-Boermans
Former Events & Partnerships Coordinator
Eva is a content creator, and has now taken on the role as our fabulous events coordinator. She is obsessed with camper-vans and loves taking off on solo road-trips. She can often be found trawling the beach for rubbish, hunting in op shops or surfing.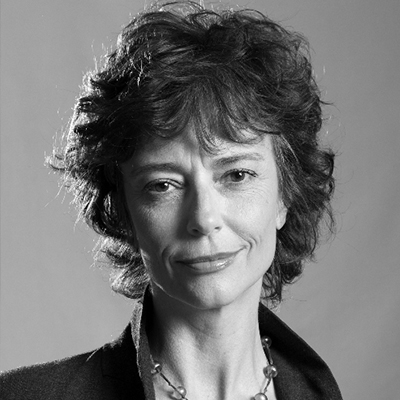 Rachel Ward
Actress and Director
Our Reef Ambassador: "If we can't save our most precious World Heritage Listed sites, we might as well sell everything to the highest bidder and stop pretending we care who inherits our country."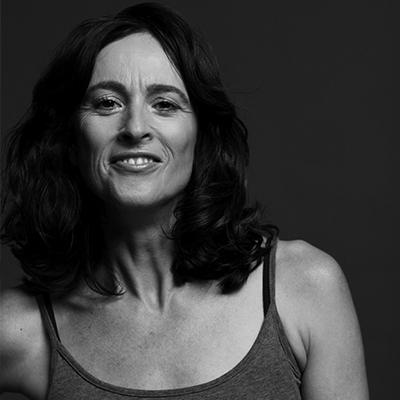 Anna Fienberg
Writer
"I have been concerned about the future of our earth and wanting to contribute in some way, not knowing how – this campaign united my wish to conserve our planet with my desire to combine my voice with other women."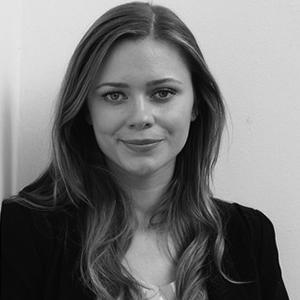 Maeve Dermody
Australian actress
Our Reef ambassador: "We'd be delusional to think that the destruction of the Reef, or even a slight tampering with its exquisite workings would have no impact on the lives of many creatures, including our own. Why don't we broaden our perspective, and choose, right now, not to be delusional?"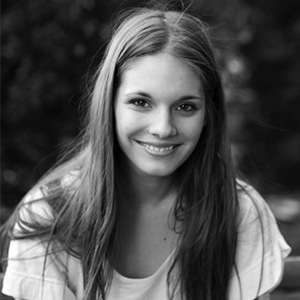 Caitlin Stasey
Australian actress
Our My Nana Says ambassador: "Cook in large amounts and freeze in single serves (or family size) in oven proof/microwave safe containers e.g. soups, stews, spaghetti bolognese, and ratatouille!"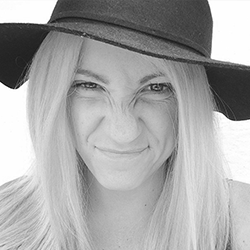 Bindi Donnelly
Former Head of Digital
A water baby who loves being outdoors, Bindi is the queen of pop culture and claims to have seen most of the internet.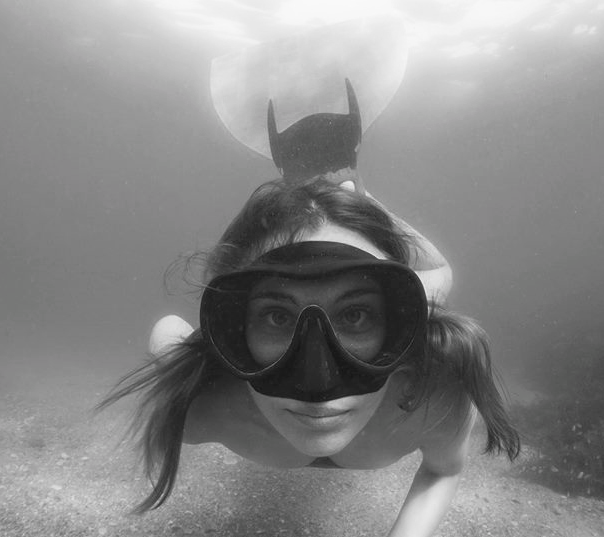 Harriet Spark
Former Social Media Coordinator
A diver instructor, and self-proclaimed mermaid, when she isn't blowing bubbles, Harriet's campaigning for our underwater world.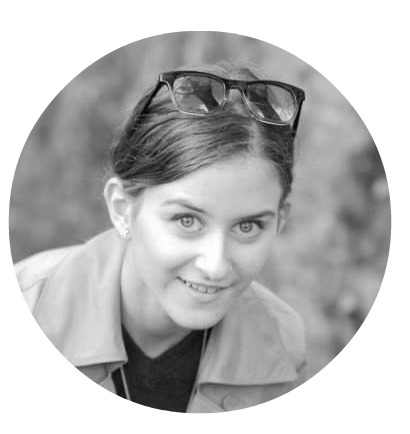 Samantha Mabbott
Social Media assistant
Sam is a Media and Design student, with a love for native flora and fauna is lucky to live on a bushland block. A special knack for finding second-hand treasures, Sam's always seen wearing her latest market finds, while her house resembles an antique museum.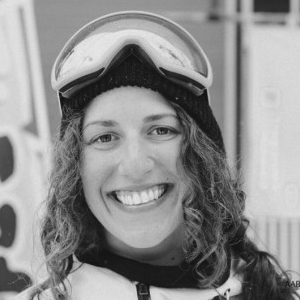 Nat Segal
Professional Big Mountain skier
Our Reef ambassador: "We have one Earth, one Reef, and not much time to save it! As a good friend of mine says... 'If we cut down all the trees and pollute all the waters, what will we be leaving for our sons and daughters?'"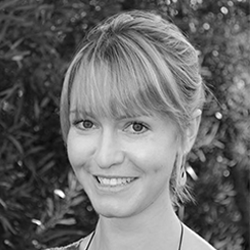 Anna Gregory
Volunteer and Guest Writer
Anna grew up on a bushland property and lived without mains electricity for the first 12 years of her life. She is a keen gardener, worm-farmer, and jewellery-maker.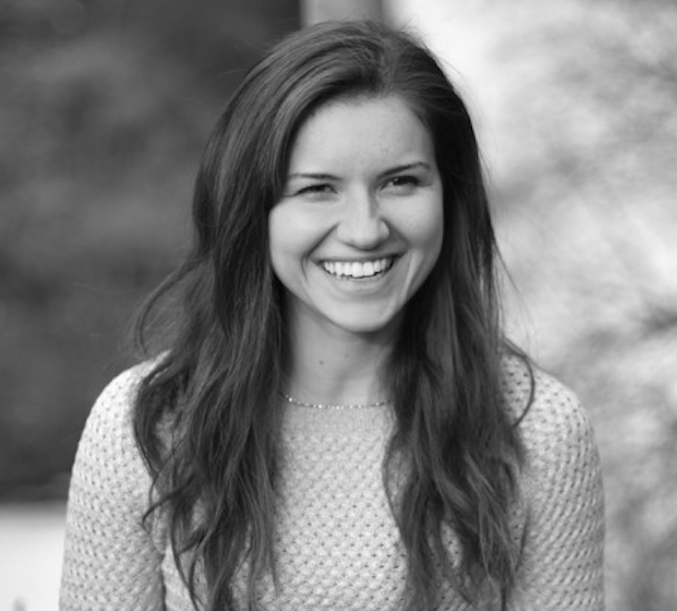 Abigail Bideaux
Former Social Media Intern
Abbie is a university student on an abroad program studying environmental action and sustainability. Back at home, she enjoys long runs on the beautiful forested trails of upstate New York.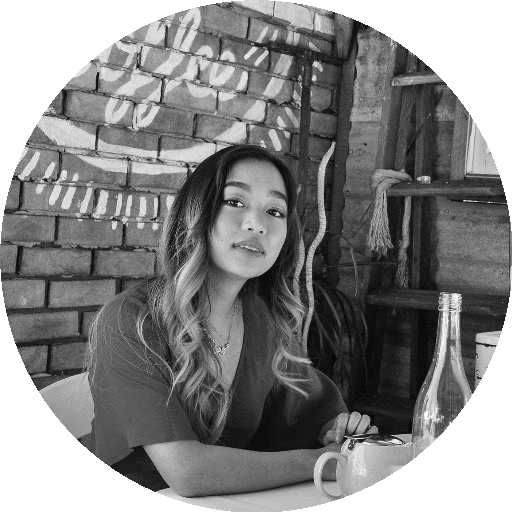 Social Media Intern
Maria Nguyen
Maria is a university student who is studying to become a primary teacher. Maria likes to think of ways to teach kids about how they can help prevent climate change. In her spare time, she loves to up-cycle and sew clothes, practise martial arts and read books and blog about sustainable fashion.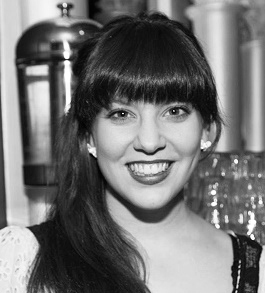 Anthea Batsakis
Guest Writer, Former Social Media Intern
Anthea is a Melbournian writer with a penchant for caffeine, cake, and the outdoors. Her passion for travel motivates her to explore the environmental issues around the world.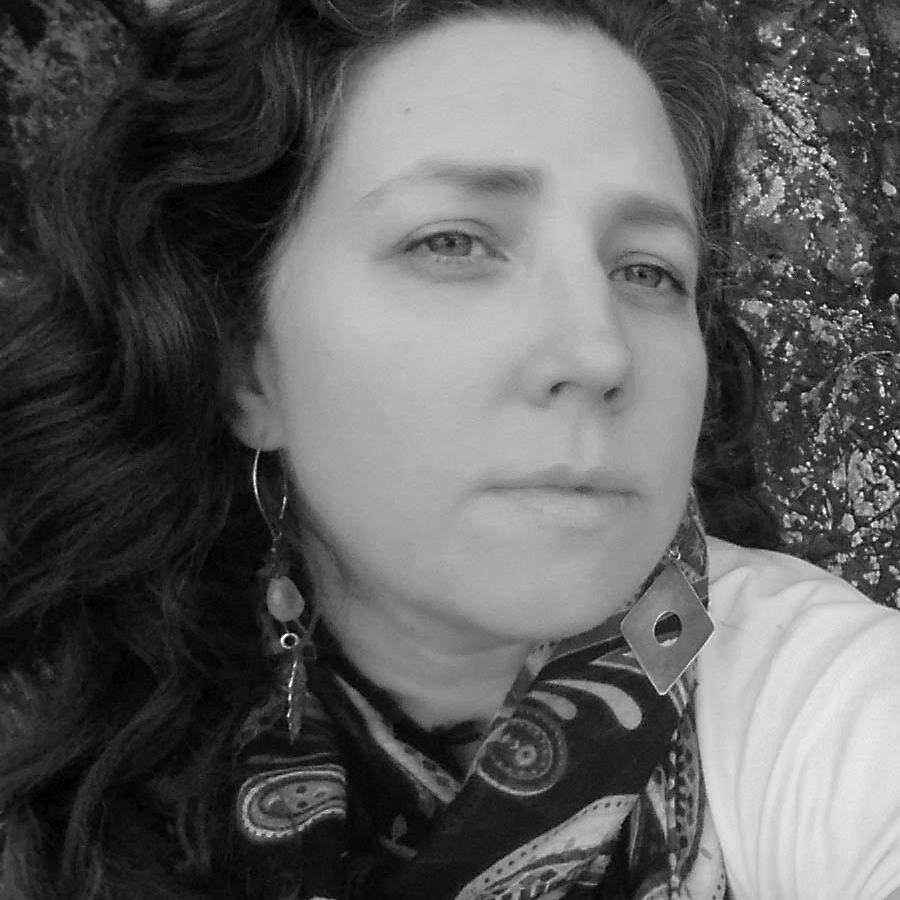 Nathalie Laurence
Guest Writer
Nathalie Laurence works for a land and sea management organisation based in Darwin. You can find more of her writing and photography on her blog. http://barefootearth.blogspot.com/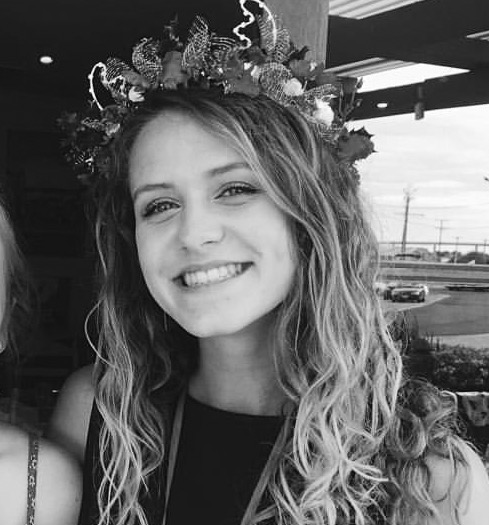 Bella Lamshed
Former Social Media Intern
Bella is a Communications and International Studies student and a part-time fairy – no really, she's a fairy at children's parties. When she's not studying or fairy-ing, she's watching suits or eating chocolate, sometimes a combination of both.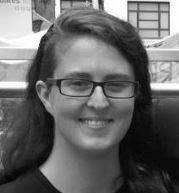 Allyson Jennings
Guest Writer
Allyson is a devoted activist for the environment. With her passion for earth sciences, she likes to help connect others to the beauty of nature. She also likes photography and travel.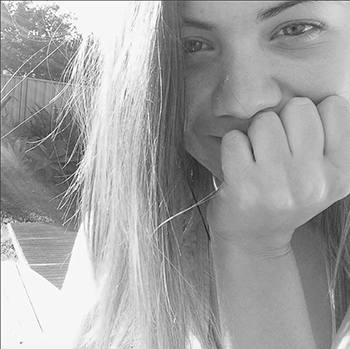 Maddie Burkitt
Social Media Intern
Maddie is a Communications and Spanish Language University student, nature-lover and creative-pursuits dabbler. Maddie loves making yummy, healthy food, and dreaming about her next overseas adventure. You'll probably catch Maddie spending way too much time on Pinterest, or browsing the entire Internet for dog-related content.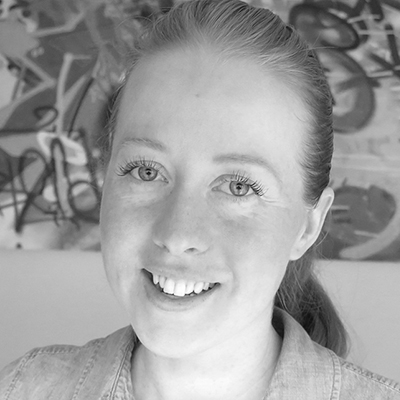 Erin Rhoads
Zero Waster
Erin is a tree loving, city living lady that loves to write about her adventures in plastic free and zero waste living on her blog 'The Rogue Ginger'. When she is not writing you can find Erin riding her bike around Melbourne.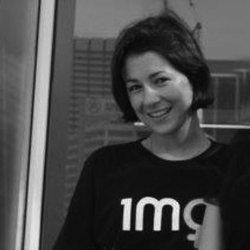 Hannah Jane Lawrence
Volunteer and Guest writer
Having just arrived in Australia from London, Hannah joined our team as a volunteer and guest writer! She works in the PR and Communications industry and wants to lower her personal carbon footprint and empower others to fight climate change.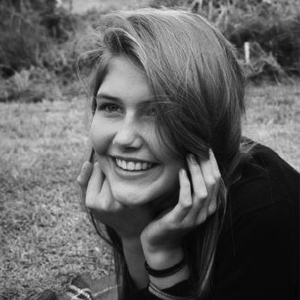 Olivia Cook
Youth Program Coordinator
Liv is engaging, passionate and a natural communicator, which is why she is running our 1 Million Women Youth program with great success. Her smile is infectious and she lights up a room.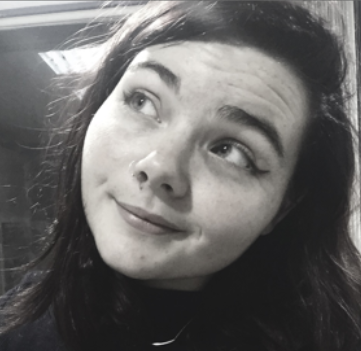 Kaylee Rankin
Social Media Intern
Studying fine arts at UNSW and trying her best to be an environmental warrior!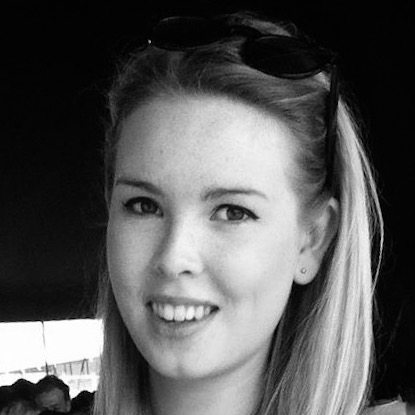 Chelsea Wittleton
Social Media Intern
Chelsea is a lover of tea, laughs and farmers markets. If you don't find her scrolling the Internet for the latest inspiration, you'll probably find her petting the neighbourhood cats.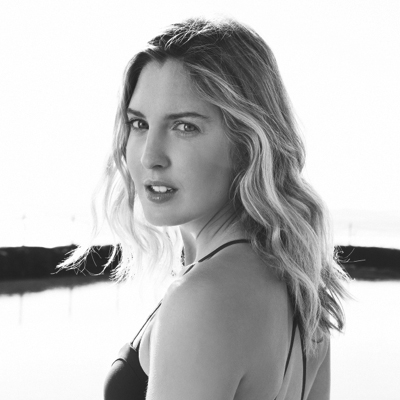 Amy Molloy
Journalist and author
Our Reef ambassador: "No man-made landscape has ever taken my breath away. The Reef is a natural miracle. That's what we're fighting to save."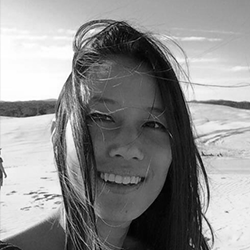 Angel Nguyen
Guest Writer
A journalism student who dreams of becoming a DJ in the city of love. Always one to multitask, she hopes to save the world while also managing to feed her fish Vinnie on time.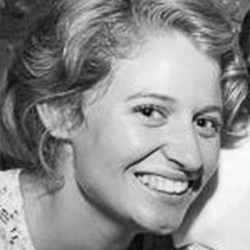 Emily Chantler
Guest Writer
A final year Journalism and International Relations student who has just made the move to Melbourne. I like to read, draw (at least try to), bake (again, at least try to) and explore my new city. I am passionate about empowering women and am hopeful for more definite action on climate change.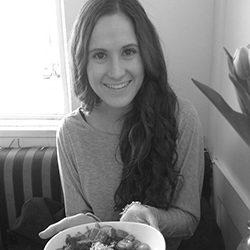 Ariana Boydell
Guest Writer
A passionate health foodie, Mason Jar hoarder and vegetable scrap saver. You can find Ariana experimenting with new recipes and scoping out all the vegan spots in Sydney to eat at.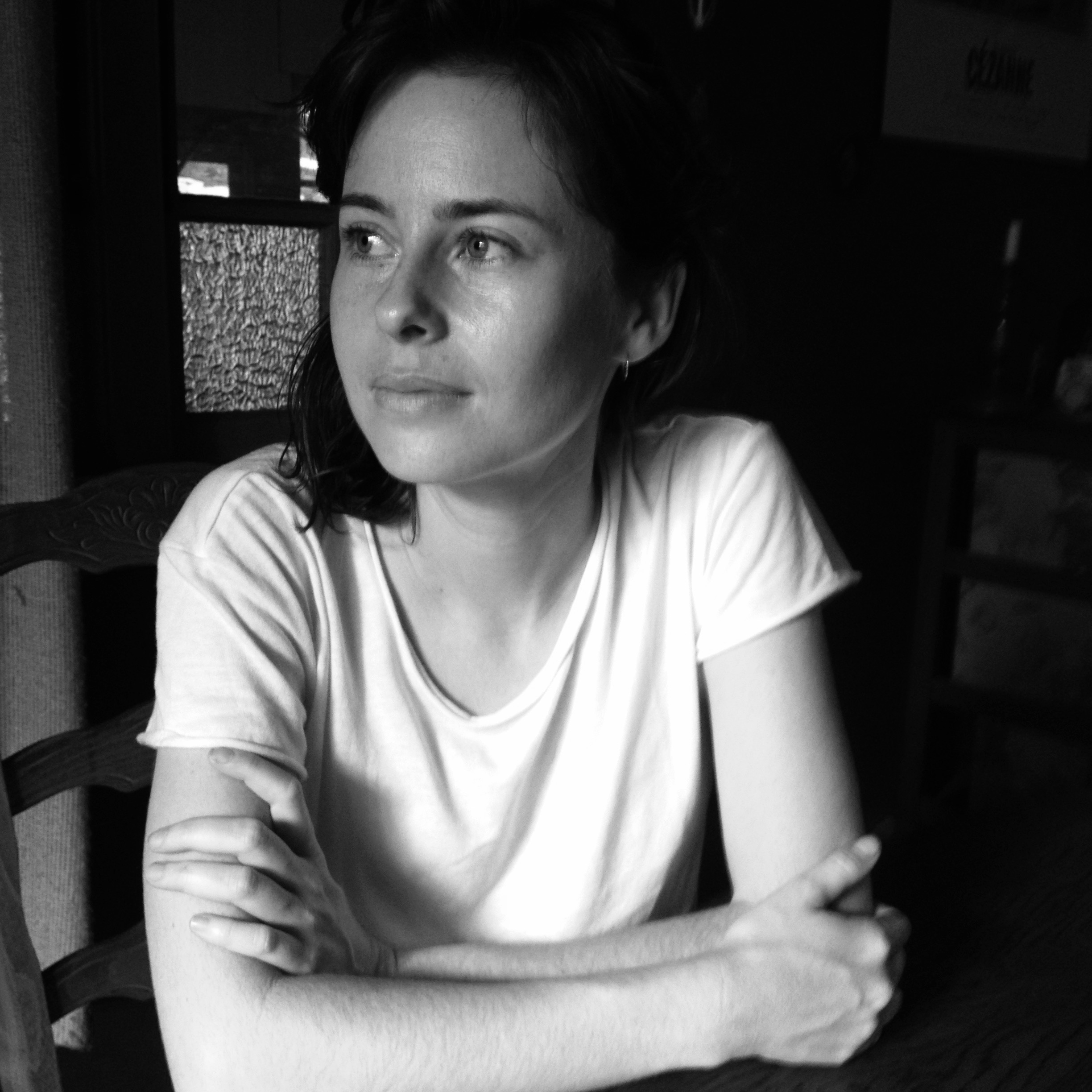 Cybele McNeil
Guest Writer
Cybele is a freelance writer living on the north coast of New South Wales. She comes from a background in social science research and is passionate about social and environmental justice.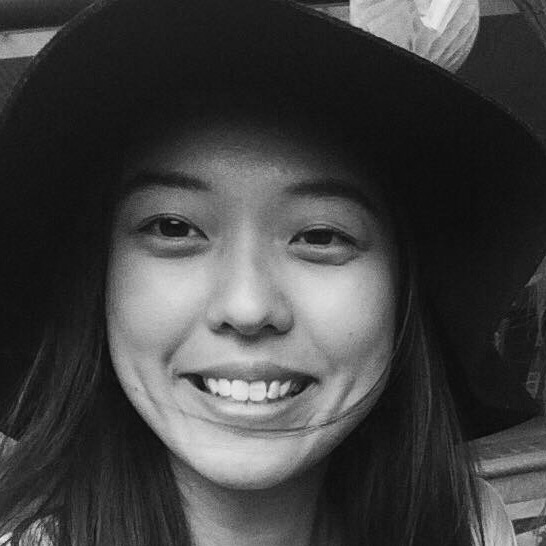 Michelle Ng
Social Media Intern
Aspiring writer, hopeful world explorer and full-time beach bummer. Religiously chronicles her fitness and healthy eating journey on her Instagram @michellengzy, much to her friends' amusement.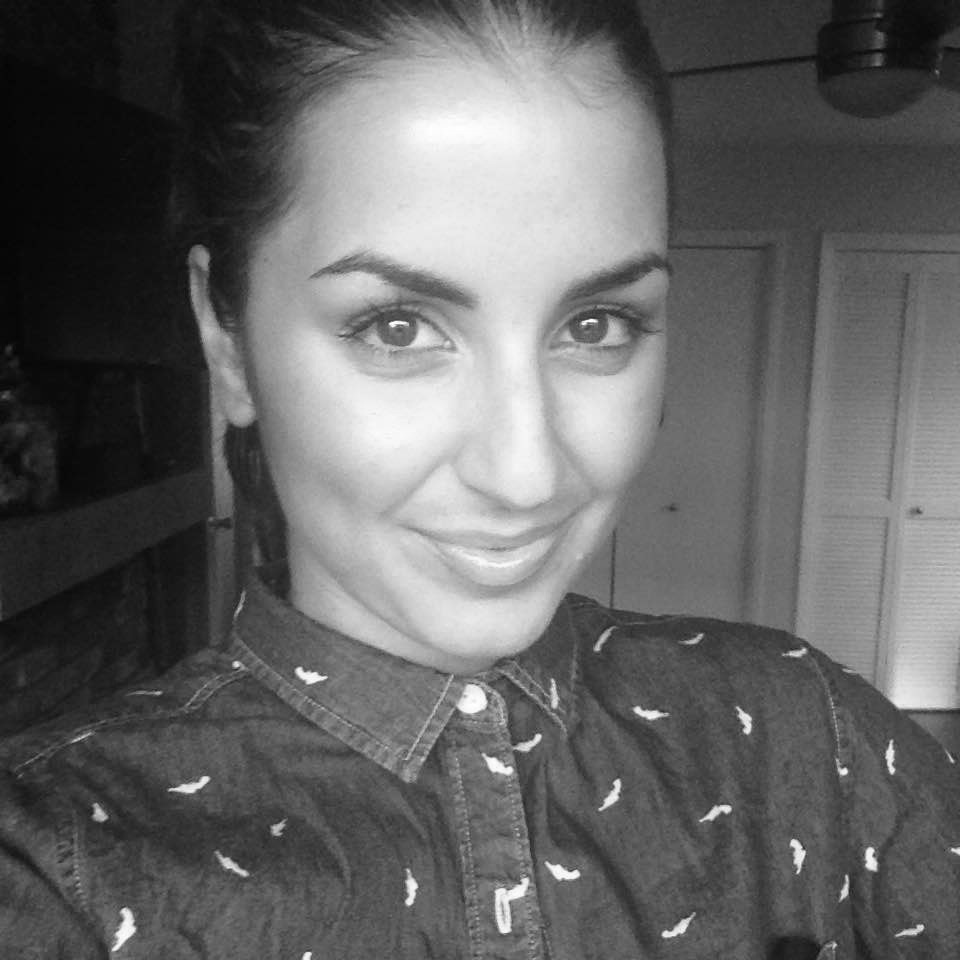 Sarah Ocenasek
Guest Writer
Sarah is a vibrant and passionate environmental warrior who grew up in Adelaide and now splits her time between sunny Sydney and even sunnier Southern California, spreading the sustainability vibes whereever she goes.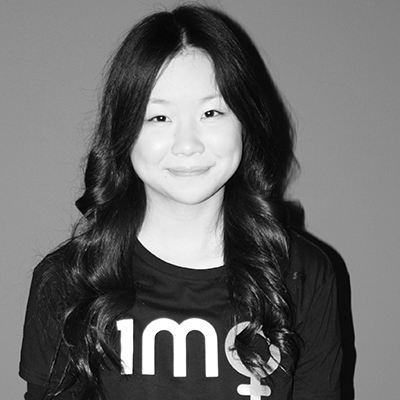 Helen Wei
Former Sydney girls High Student
"Climate change is one of those things which isn't glaringly obvious to those who don't know it's there. But for the growing majority, it's something that matters and something that needs change."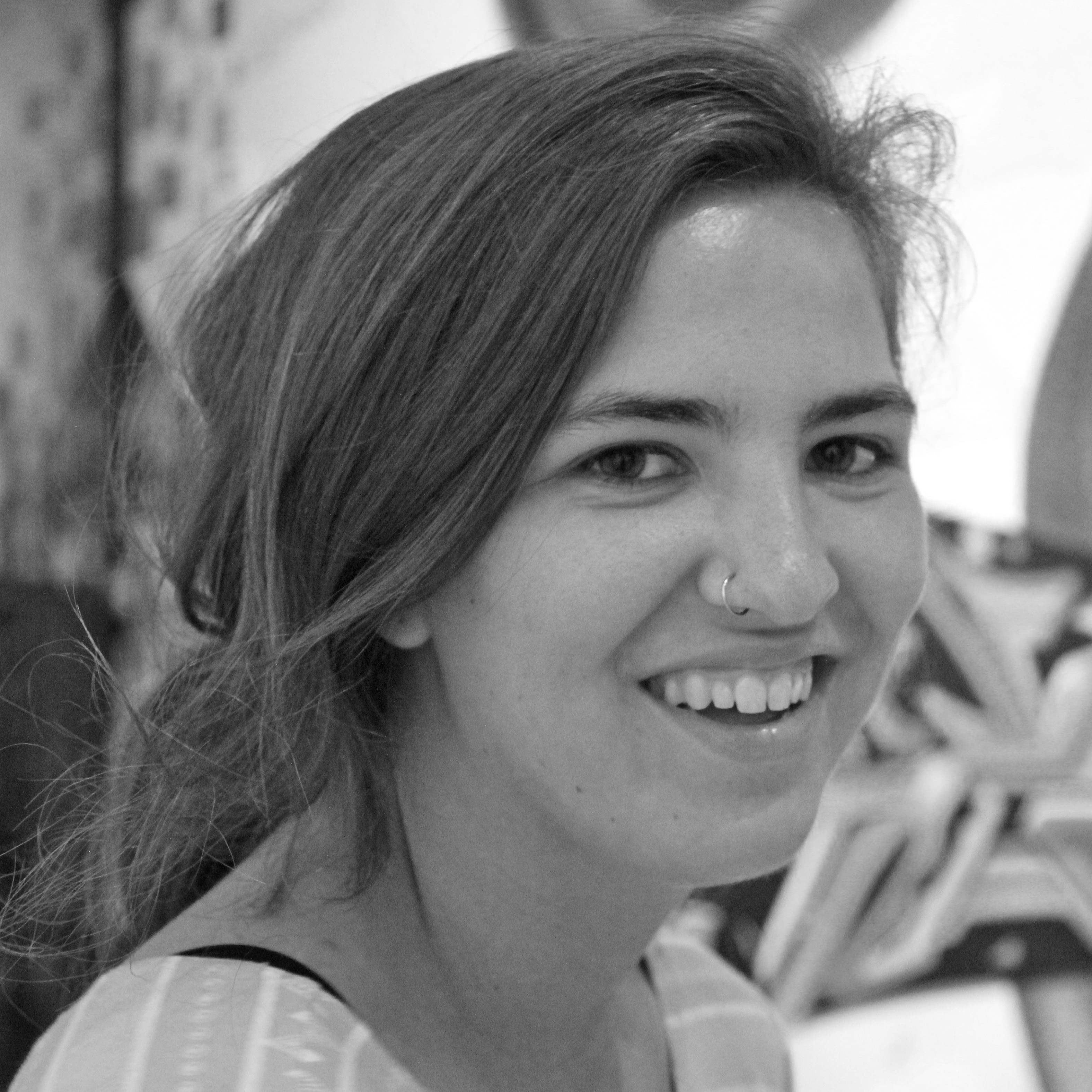 Amanda Mahaffey
Guest Writer
Amanda is a hopeful and outdoorsy green tea fanatic. Her current college major- Environment, Economy, Development and Sustainability (with a focus on International Development)- has contributed to her passion for rock climbing, waste divergence and solar panels around the globe.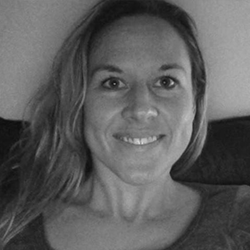 Susie Fraser
Guest Writer
Susie is an artist and art teacher based in Sydney. Loves nothing more than swimming in the ocean, exploring new places and long chats over cups of tea.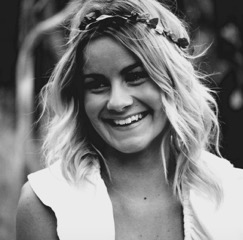 Emma Hart
Guest Writer
Emma is a Freelance Campaigns Consultant with a focus on Non-Profits and environmental causes. When she isn't behind the desk, she's either teaching yoga or enjoying everything Mother Nature has to offer.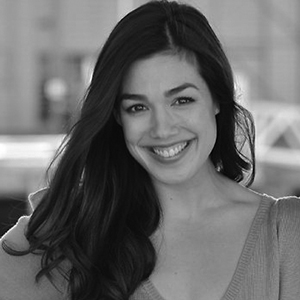 Melanie Vallejo
Australian actress
Our My Nana Says ambassador: "From big backyards to tiny apartments, seedlings are cheap to buy and easy to grow with huge rewards – fresh herbs at your fingertips with no waste!"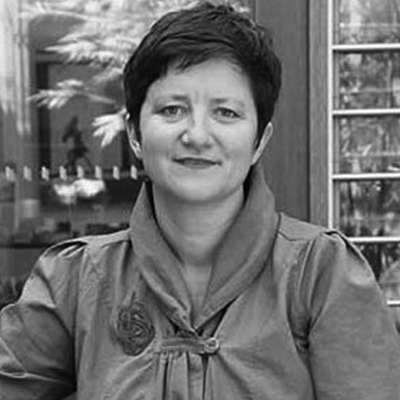 Caroline Pidcock
PIDCOCK Architecture + Sustainability
"I have been interested in and greatly rewarded by exploring how the many issues that are fundamental to sustainability can be potent and profound influences on the development of my architecture and my life."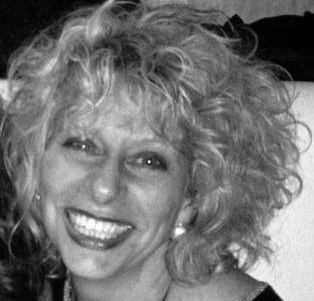 Anna Magnus
Event and Partnerships Consultant
Everyone has a role to play in responding to this climate emergency and how we live is key to the solution. I've been part of 1MW from day one and passionate about women being the leaders of change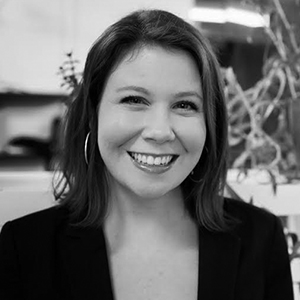 Anna Rose
Author, activist and environmentalist
Our My Nana Says ambassador: "All my life I've had a garden to grow vegetables, and it's something I've passed on to my children and grandchildren. It's healthier, means less energy is wasted transporting food, and the kids like playing in the garden." – Anna Rose's Nanna.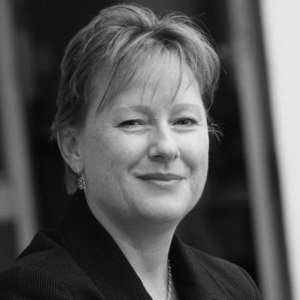 Donna Wilkins
Former CEO, CWA of NSW
Country Women's Association of New South Wales are involved in the campaign in order that rural women have the opportunity to be involved in such an important initiative.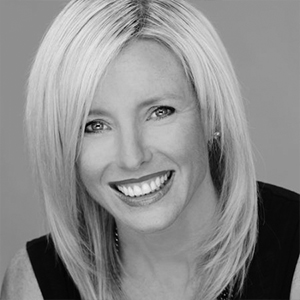 Sheena Polese
Development & Leadership Coach
Sheena holds vast experience in the commercial and management space across Communications, Sustainability, Corporate Affairs, Marketing and Operations. She also keenly supports women in management and women in business.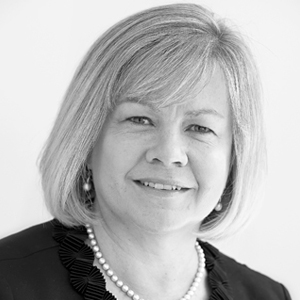 Rebecca McGrath
Director Goodman Group, Director CSR Limited
"The 1 Million Women campaign is a fantastic opportunity for women to champion, influence and make change in their world. I am delighted to be an Ambassador, to be a change agent and lead by example."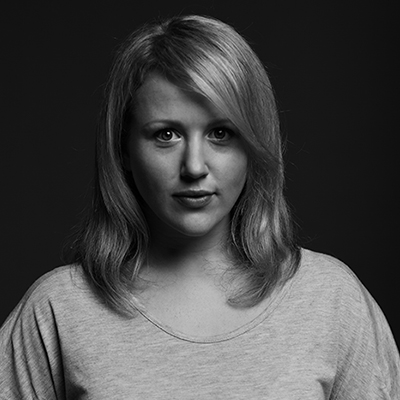 Belinda Bean
Sustainability Support Officer, Macquarie University
"There is something awe-inspiring about a group of people striving towards a common goal. Women have the passion, power and understanding to lead change towards sustainability, but we need a collective effort!"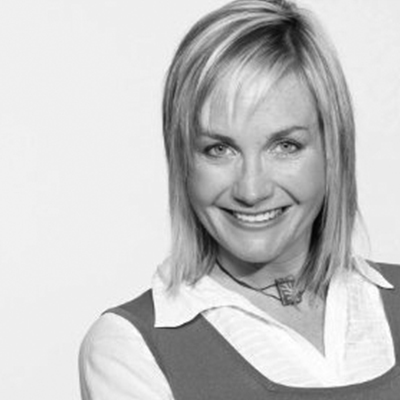 Lish Fejer
'Green It Yourself' Guru
"What I like to get done are green DIY jobs. I'm not the handiest tool in the shed but there is something intensely satisfying about it… My aim is to get 1 million women into the shed and doing a bit of GIY"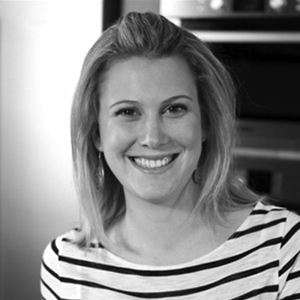 Justine Schofield
Chef and TV personality
Our My Nana Says ambassador: "Meme would be the master of leftovers. She also would never throw anything. From using vegetables peels to make stocks to older root vegetables & secondary meat cuts to form beautiful family stews."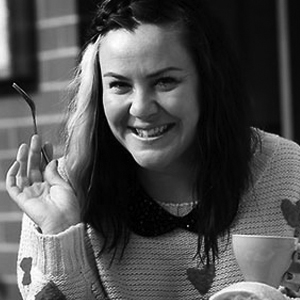 Rebecca Sullivan
Creator of Dirty Girl Kitchen
Our My Nana Says ambassador: "My favourite nana tip is to take any leftover herbs and pick them then put them into ice cube trays and top the tray up with olive oil. Then when your ready to cook something just pop out a cube of oil and it has some lovely herbs in it too."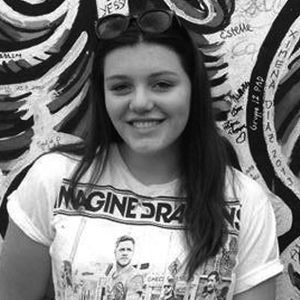 Teyah Miller
Student
Teyah is a believer in youth-led movements on climate change action. "It's important that young people are getting involved,because, really, we're going to be the ones left over when the world's falling apart. There's always more we can do."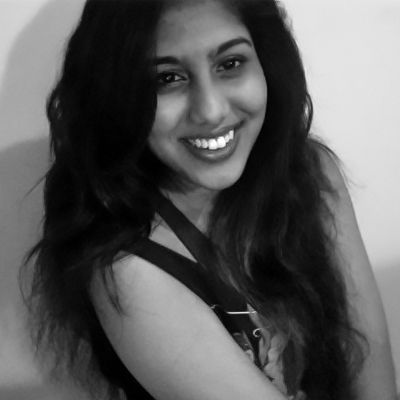 Ovini Sellapperuma
Criminology Student, president of Hills Rotaract
"We all need to be passionate about proactive action to address climate change in our everyday lives. It's a real issue that is affecting us NOW."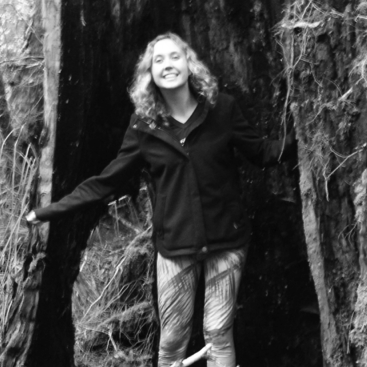 Eav Brennan
Past Guest Writer
"I'm a Sydney-raised, Antarctic and Environmental Science student. I'm a typical water baby: I love to surf, dive and do all sports aquatic, with a passion for marine conservation."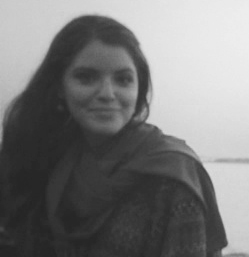 Shannyn Warren
Past Staff Writing Intern
Shannyn is a 23-year-old Sydneysider. She loves animals, travelling and yoga. She hopes to write to inspire others to make a positive difference in our beautiful world.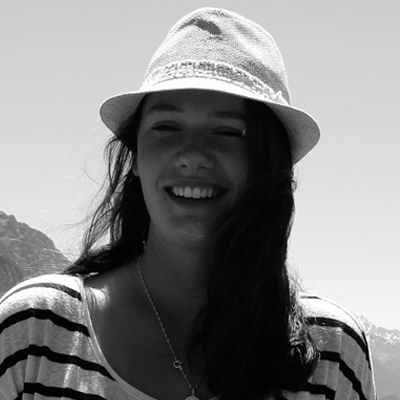 Bronte McGarrah
Social Media Correspondent
Brontë joined us from the US in April for an internship focused on social media outreach. She enjoys hiking and singing and is very excited to be part of our team!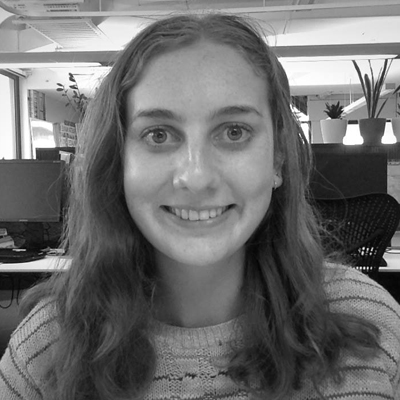 Shea Hogarth
Former International Correspondent
Shea is a passionate and determined writer. Fast and efficient, Shea also keeps everyone laughing with her great sense of humour. She love octopuses (or is it octopi?) and photography.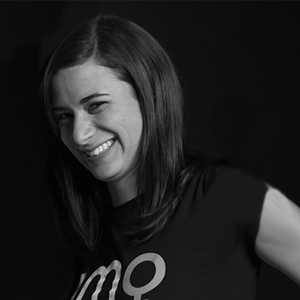 Barbara Dick
Past Head of Operations
With her calm and amazing organisational skills, Babs keeps everyone in sync and everything running smoothly. She lives and breathes sustainability and loves to-do lists, scuba diving, wildlife watching and acroyoga.
Saida Vdauweraert
Guest Writer (Youth)
I'm a 16-year-old pianist/high schooler living in Brussels, Belgium and I'm planning on studying sustainability and environmental studies next year at university.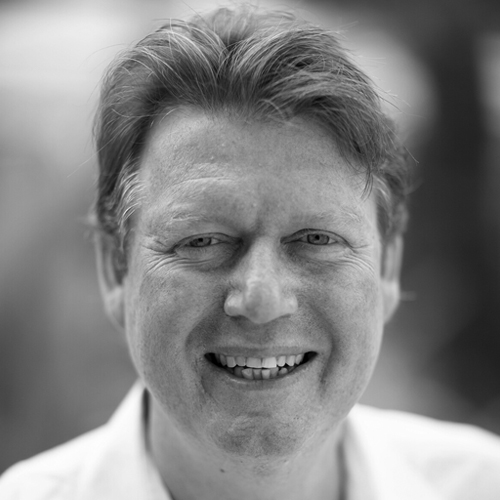 Murray Hogarth
Environmental Consultant and director, the 3rd degree
Murray is a business environmentalist and director of the 3rd degree consultancy. A former Environment Editor of The Sydney Morning Herald, Murray is a longtime speaker, writer and media commentator on climate and sustainability issues.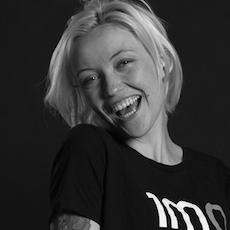 Holly Royce
Web and Social Media Expert
I want to lead climate action for my generation.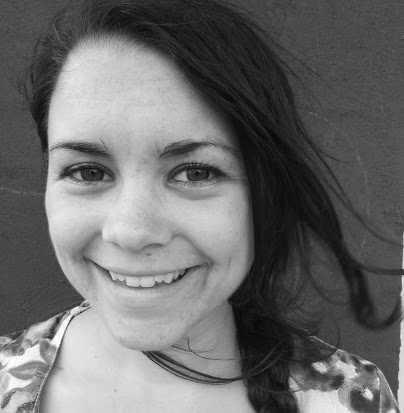 Jacqui Fetchet
COP21 Youth Delegate
Jacqui is passionate about creating a more sustainable and equitable world with the inspiring people that surround her. She loves observing and writing about life as it happens.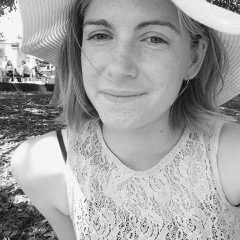 Hannah Steele
Intern
Hannah is at university studying media and communications. She grew up in a city but dreams of living somewhere where she can see the stars. Hannah loves spicy foods and visiting the beach.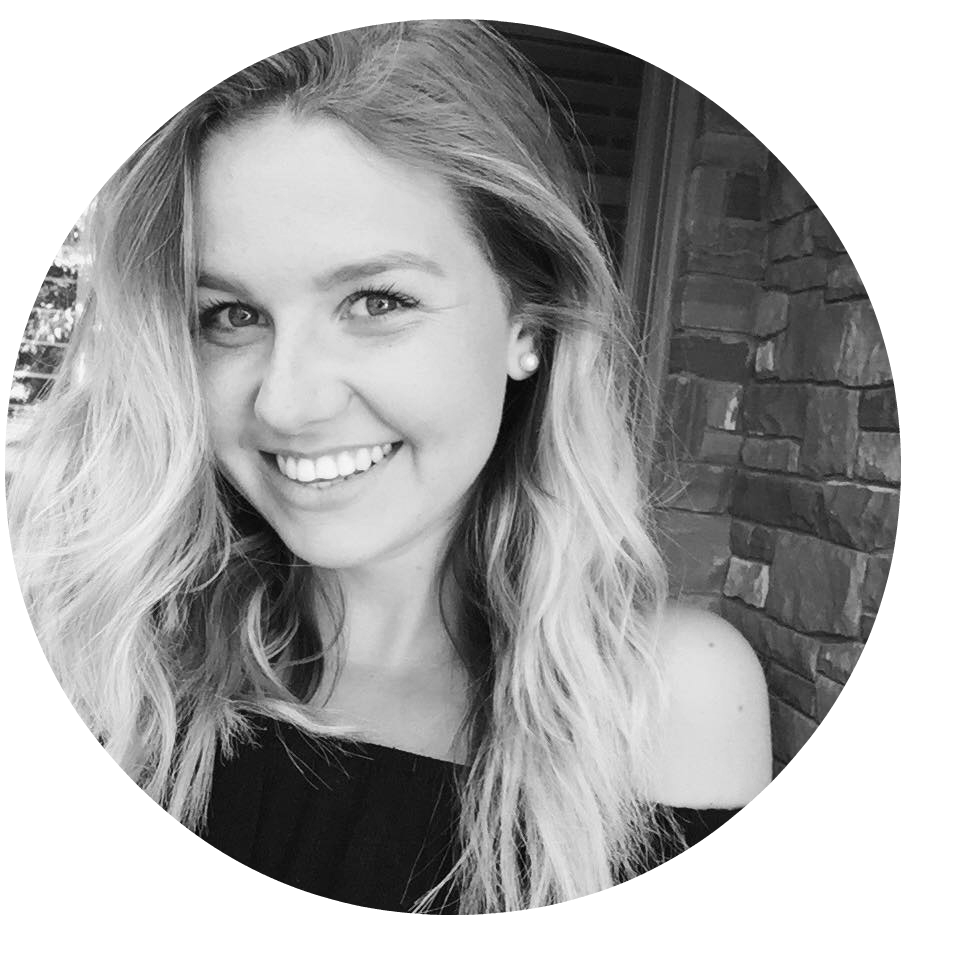 Tess Baldwin
Former Intern
Tess is from Canada and has spent her life dreaming of living near the beach. She is passionate about her vegan lifestyle and reckons she could eat only mangoes for the rest of her life.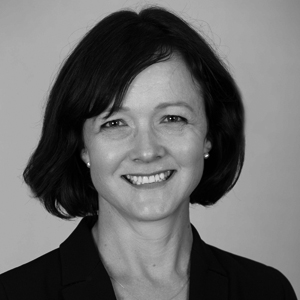 Tracey Steggall
Founder and Director, The Horizon Foundation
Tracey Steggall is a seasoned leader in the business and not for profit sectors. She founded The Horizon Foundation in 2004. Tracey supports great people and organisations to achieve outstanding, sustainable results.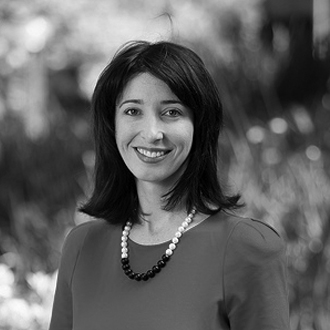 Jemma Green
Research Fellow, Curtin University
Jemma has a particular interest in sustainable economics, and her doctoral research is focused on transport, renewable energy, storage, and prefabricated buildings. Jemma has made hundreds of appearances as a commentator on transport, energy and sustainable economics.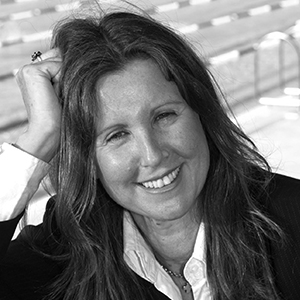 Louise O'Halloran
Responsible Investment Specialist
Lou has 15 years' experience across a range of practice areas – from wealth advice, banking, superannuation and funds management to impact and community investing, philanthropy and renewable energy.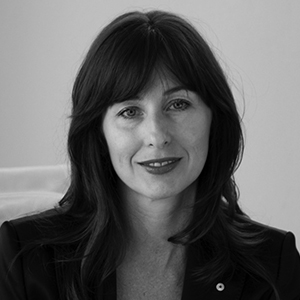 Maria Atkinson
Director, Maria Atkinson Consultancy Pty Ltd
Maria Atkinson is a sustainability strategist, an angel investor with particular focus on impact investments and a company director. Maria has a BAppSc in Environmental Biology and she is a Graduate of the Wharton Executive Programme.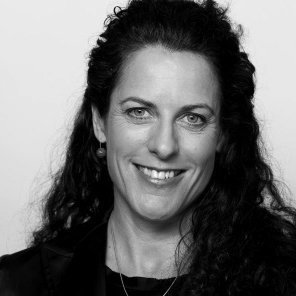 Romilly Madew
1MW ambassador
Romilly leads Australia's peak industry association responsible for creating sustainable buildings and communities. Romilly is known both nationally and internationally as an experienced green building, sustainable communities and cities advocate.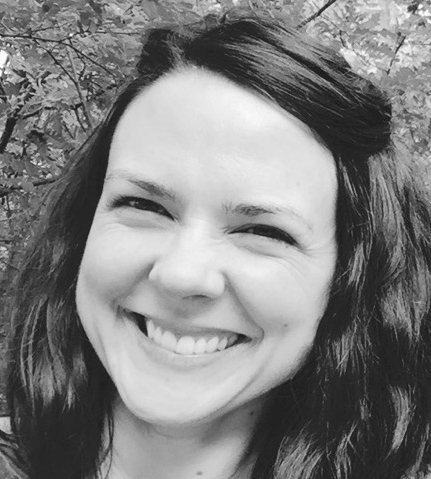 Laura Whitford
Director of Development Policy and Partnerships, Asia Pacific – The Nature Conservancy
Laura is passionate about working at the intersection of environment, sustainable development and women's empowerment. She has worked on international environment and climate change issues in Asia Pacific for over ten years, and has graduate degrees in Environmental Management and Development, Communication, and Psychology.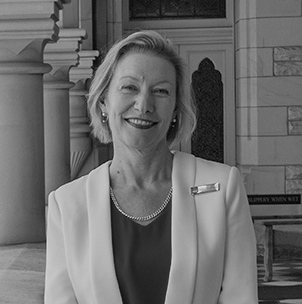 Margot McNeill
Director
Dr. Margot McNeill is Deputy Vice-Chancellor, Learning & Teaching at International College of Management, Sydney. Committed to lifelong learning, her 30-year career in education spans school, vocational and higher education sectors in Australia and New Zealand.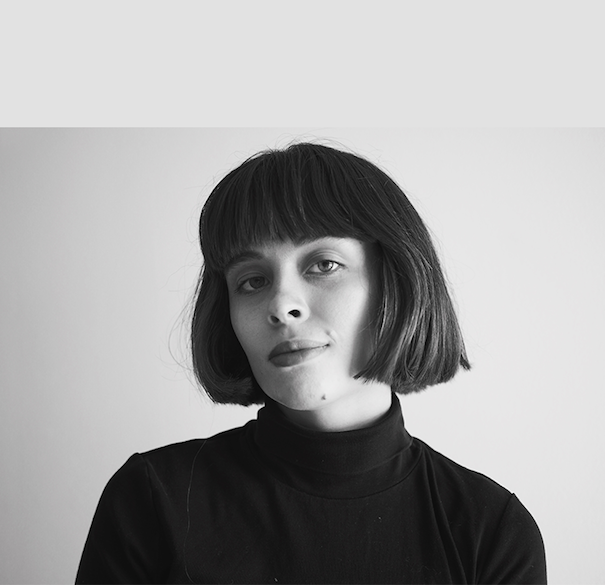 Emily Contador-Kelsall
Content Creator
Emily loves nothing more than spending a day with her camera in hand or going along to photograph a climate rally. With a degree in journalism and international studies she can often be found plugged into a current affairs podcast or shopping around to score the perfect op shop find!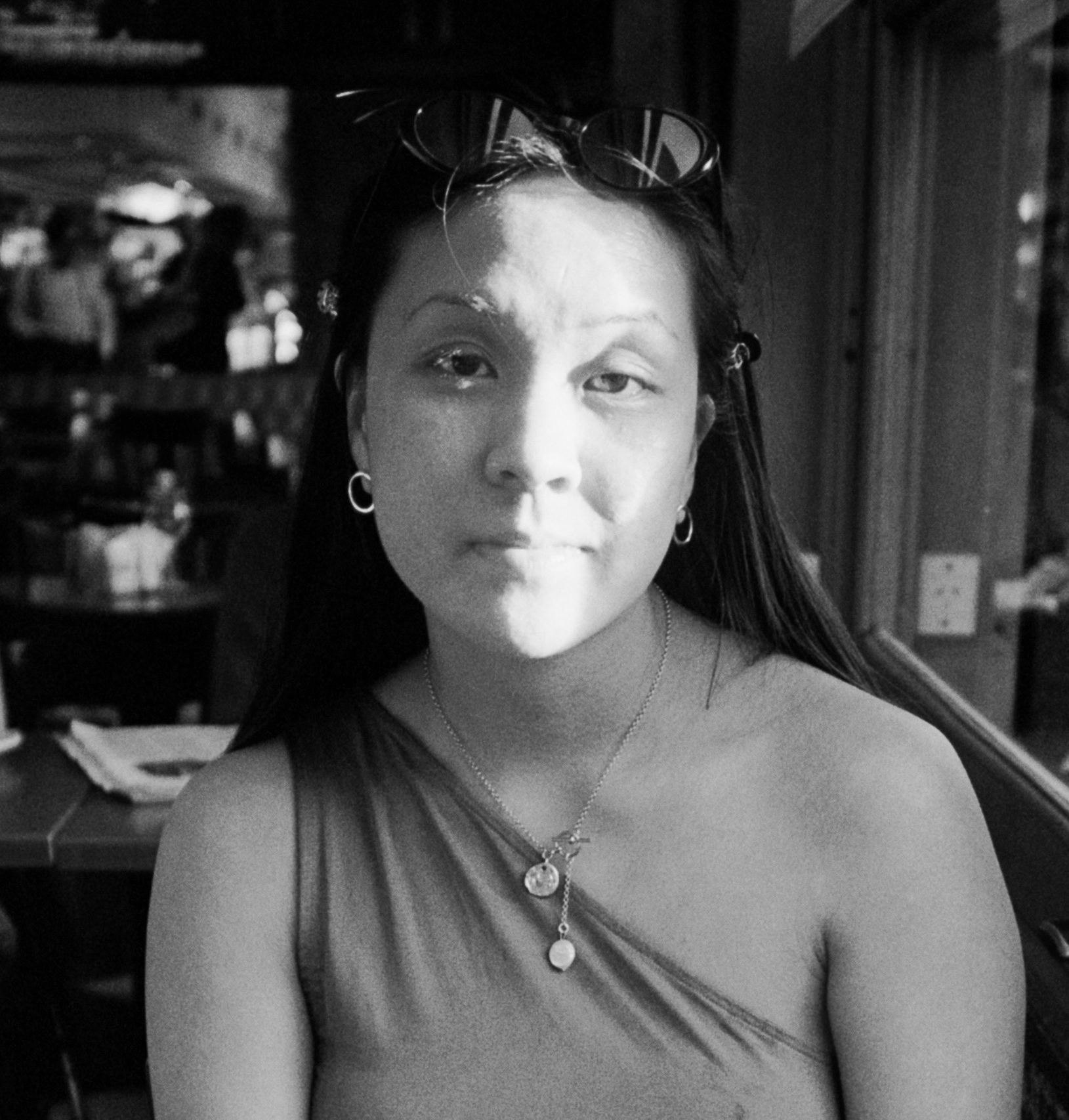 Linda Hoang
Ambassador
Linda believes that humans and nature are deeply connected and is determined to live in a way that reflects this. She loves ocean swims, practising her Spanish, and taking photos of new places.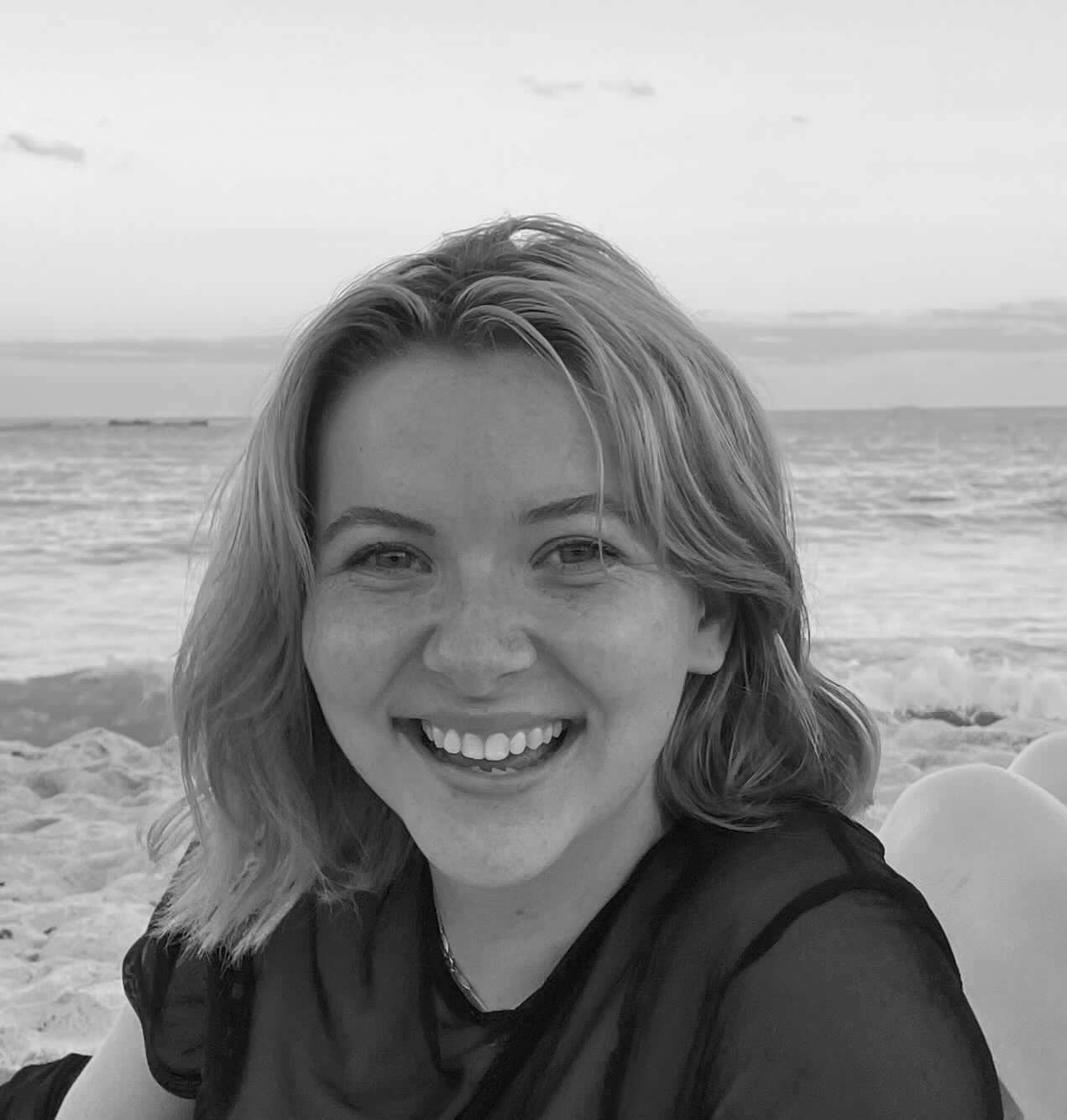 Susie Dodds
Content Creator
Susie is a keen storyteller and filmmaker, with a passion for stories about women, for women. It's important to her that everything she creates is contributing to change, and working towards a brighter, greener future. In her spare time you can find her at the beach, writing screenplays, or knitting cardigans for her dog!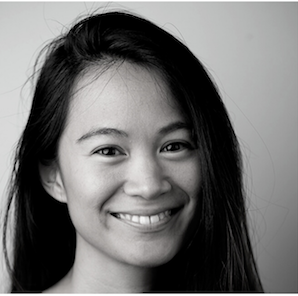 Caroline Boulom
Office Manager
Caroline quit her hectic Parisian life to travel all around Australia and live in a van with her partner. Since then, she has been on a mission to adopt an Earth-conscious lifestyle. When she's not running stargazing tours with her fiancé, Caroline enjoys vegan high teas and forest bathing in the Blue Mountains where she lives.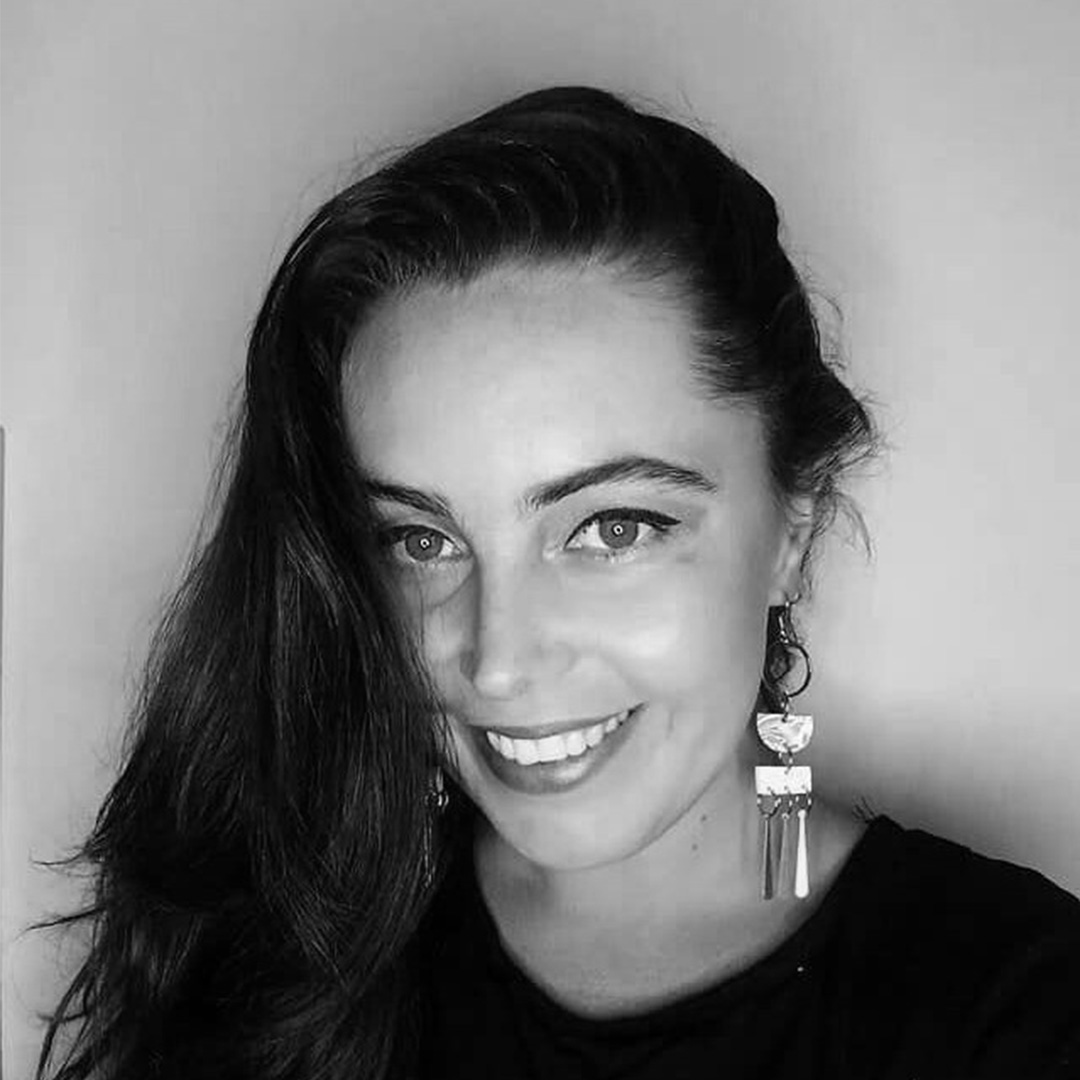 Erica Egan
Content Creator
Erica loves to travel and has completed many solo trips around the world, including a trek through Nepal. She has an adventurous nature and enjoys bushwalking and spending time in nature. She has a degree in Communications & Media, majoring in Marketing, Advertising & Visual Communications. In her spare time, Erica loves being creative, and enjoys painting and drawing.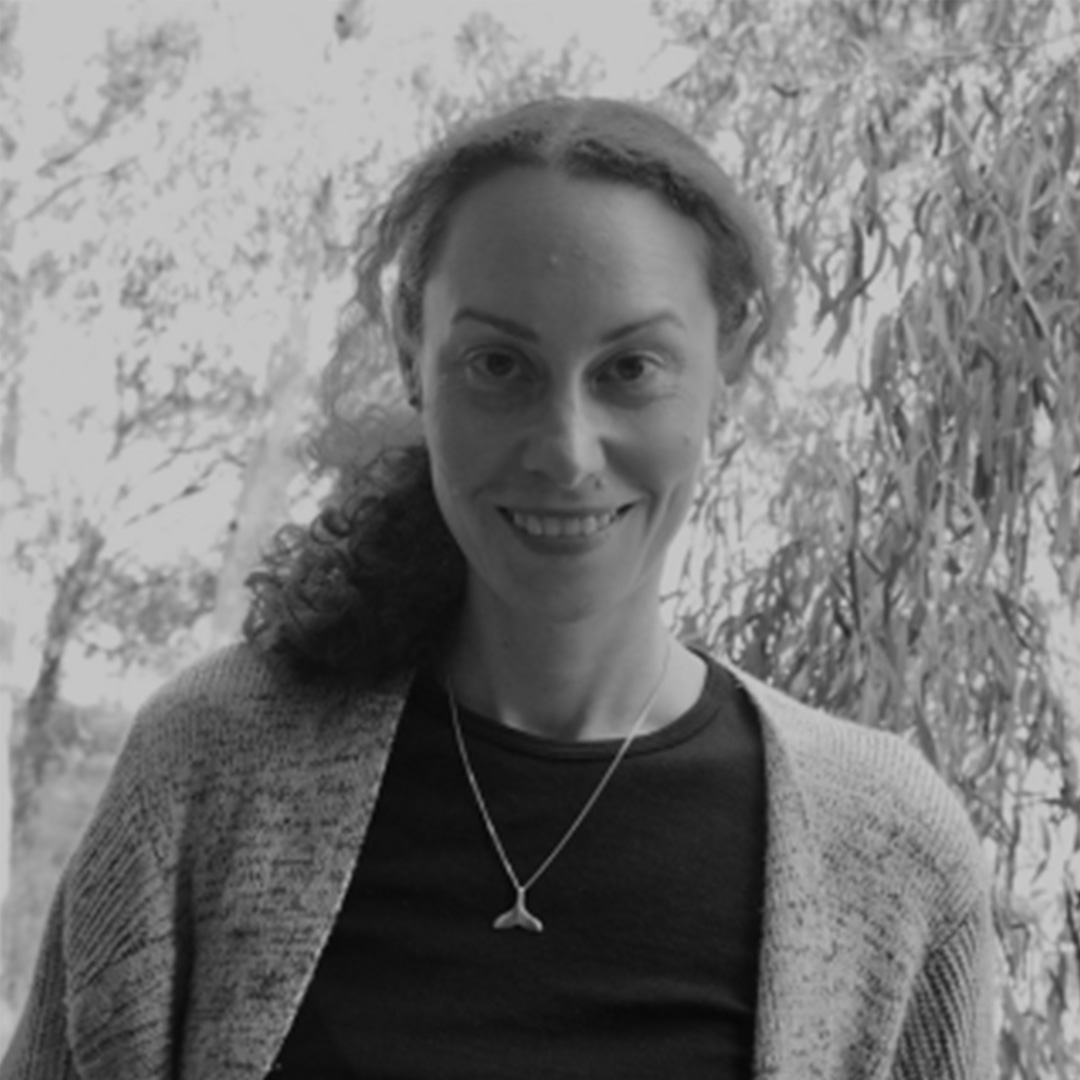 Louise Carroll
Guest Writer
Louise Carroll has a Bachelor of Science (Hons) in Atmospheric Science, extensive experience working as a Meteorologist for both the Australian Government and private sector, and has been part of five Antarctic expeditions with the Australian Antarctic Program. Louise is also part of the Homeward Bound program, which facilitates a global network of women leaders with a STEMM background to collaborate and drive change for our planet.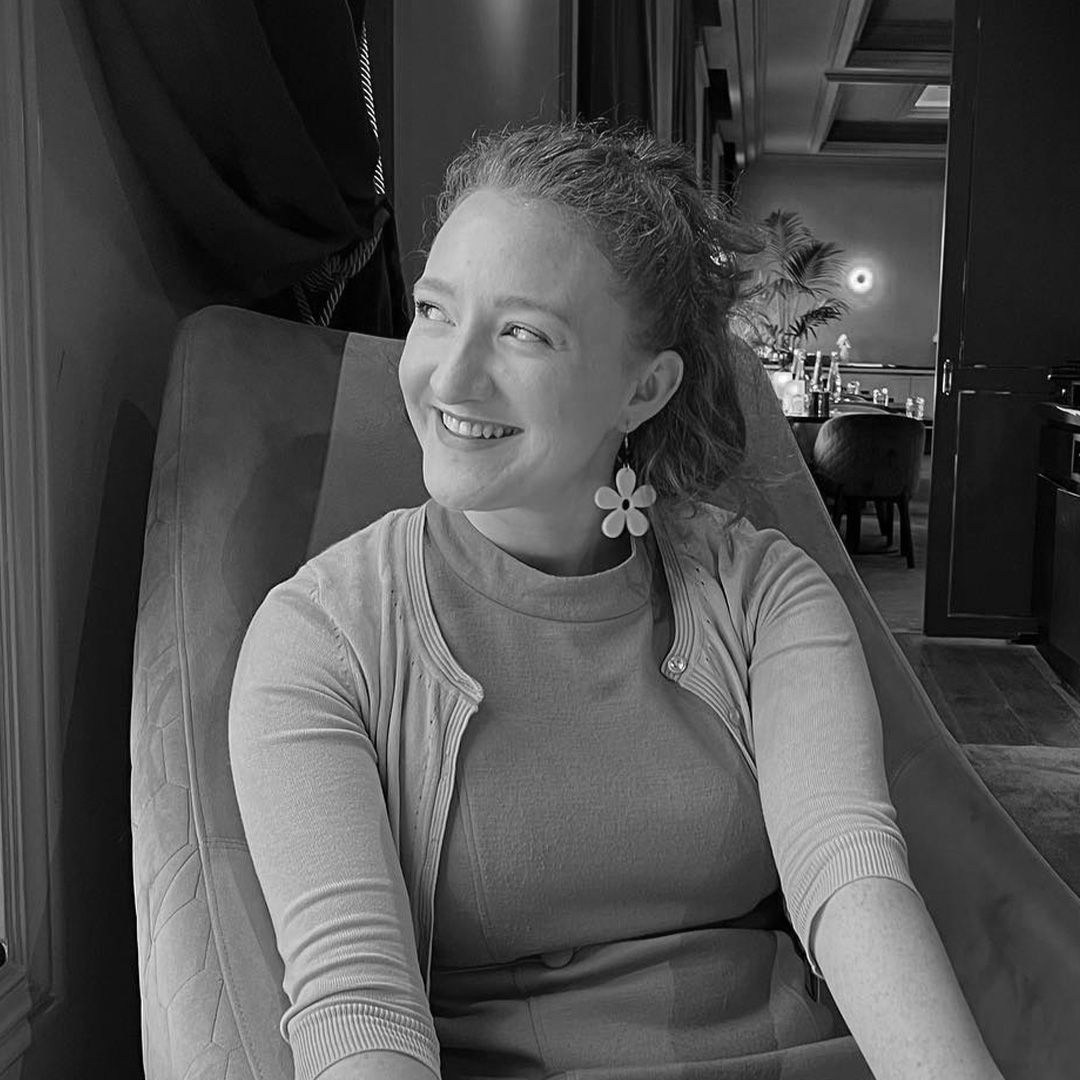 Jenna Wassell
Content Creator
Jenna is a creative bundle of energy, with a passion for upcycling and antique shopping. In her spare time, you'll either find her down one of her many research rabbit holes, hanging with her two adorable cats, spending time with family or baking up a storm in the kitchen.
---