To be honest, at first I had my doubts about cashew cheese. I wondered how a plant-based cheese could replicate the taste and texture of a dairy based cream sauce. Well, this recipe from One Ingredient Chef, Andrew Olson, threw my skepticism out the window. It's not only unbelievably good, but can be dolloped on a million different dishes.
Reducing the amount of animal products we consume is imperative to living a lower carbon lifestyle, so cashew cheese is a nutritious and easy-to-make alternative to dairy cheese. Plus, making this spread at home is far better for your wallet than spending money on dairy cheese.
This sauce uses nutritional yeast. Nutritional yeast is an inactive form of yeast, and is a great way to get that 'cheesy' flavour in plant-based meals. It's high in B vitamins, and contains fibre and potassium.
This recipes makes about two cups, and can be made a week in advance and stored in the fridge.
Ingredients:
1 1/2 cups raw cashews
1/2 cup water (to start)
3 tablespoons nutritional yeast
1 tablespoon lemon juice
1 teaspoon apple cider vinegar
1/2 teaspoon garlic powder
1/4 teaspoon black pepper
1/4 teaspoon salt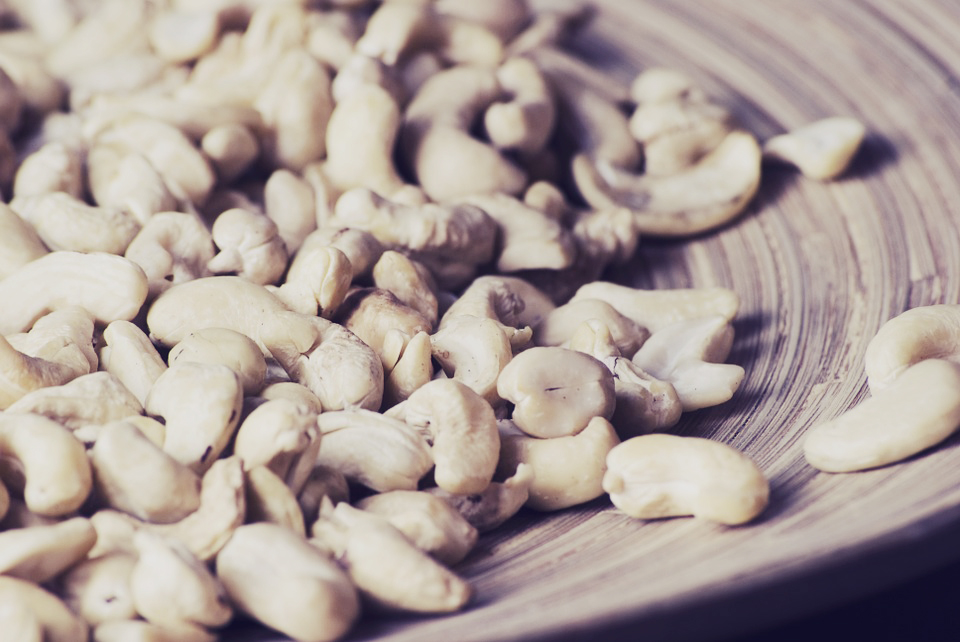 Step One

Soak the cashews! Place about 1 1/2 cups of cashews in a container with warm water and soak for at least 2 hours. This is incredibly important because it will soften the cashews, allowing them to be fully blended – no one likes little chunks of cashews in their sauces.
Step Two
Then, drain the cashews and add all ingredients (cashews, water, nutritional yeast, lemon juice, apple cider vinegar, garlic powder, black pepper, and salt) to a high-powered blender like a Vitamix and blend until smooth. This will likely be very thick and you will need to manage the speed to ensure that it continues blending. If it's wayyyy too thick, add a little more water.
I've found this specific list of ingredients to be the perfect combo. The nutritional yeast adds a distinctly cheesy taste, the garlic and salt intensify the flavors, while the acid from the lemon juice and apple cider vinegar brighten things up. In all, it's an extremely flavorful base recipe that can be pulled in a million different directions.
Step Three
Chill. Spoon the cheese into a jar or container and refrigerate. I don't know exactly why, but cashew cheeses become much better after refrigerating for several hours. The texture improves and the flavors meld together perfectly.
The final texture will be solid, but spreadable. You can easily thin it out (such as for pasta sauces) by adding more water. If stored in a sealed jar, the cheese will last for about a week in the refrigerator.
Cashew Cheese Tips & Ideas
Now that you have a whole jar of cashew cheese, how do you use the stuff?! Obviously, you can just spread onto crackers and enjoy, but if you're feeling a little more daring…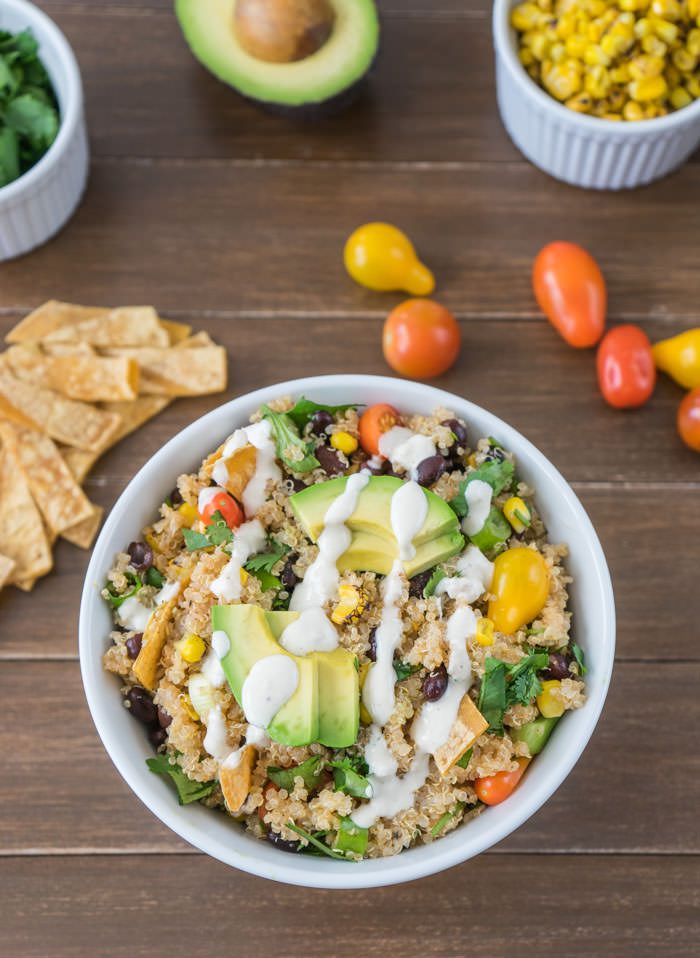 [Image Caption] Spicy Quinoa Taco Bowl with cashew sauce garnish

Make an extra firm cheese spread, similar to this recipe, by stirring in an extra tablespoon of nutritional yeast until dissolved, and even some Italian herbs like rosemary and sage.
Thin with more water and pour into a food-grade squirt bottle to make a pretty cashew cheese garnish, as seen in the Spicy Quinoa Taco Bowl.
Make a "cheddar" cashew cheese by blending with a little dried turmeric and some extra water. Then, toss with macaroni for cheddar mac & cheese.
Make the perfect Alfredo sauce by cooking fettuccine, draining the pasta, and tossing with this cashew cheese and about 1/3 cup of the reserved pasta water to achieve the right consistency.
Blend with more water, garlic, Dijon mustard, and Kalamata olives for a Caesar salad dressing.
Spread on top of enchiladas or in burritos instead of dairy cheese.
Smother all over loaded potato skins.
Be sure to check out Andrew's website for more amazing plant-based recipes!
Find out why he calls himself the One Ingredient Chef here.
1 Million Women is more than our name, it's our goal! We're building a movement of strong, inspirational women acting on climate change by leading low-carbon lives. To make sure that our message has an impact, we need more women adding their voice. We need to be louder. Joining us online means your voice and actions can be counted. We need you. We're building a movement of women fighting climate change through the way we live.
---