These brands are rejecting a culture of over-consumption this Black Friday and promoting a more mindful, responsible way of consuming.
Every year, billions of dollars are spent on sale items over Black Friday and Cyber Monday with crowds flocking to the sales eager to snap up a bargain. Maybe someone in the crowd has been waiting six months to buy a new laptop and they really need it, but more often than not we're aimlessly and needlessly buying. As we become increasingly aware of the true cost of our consumption, we need to pause and question the value of what we buy. Lucky for us, some stellar ethical brands out there have given us a helping hand - lending their voice and platform to change the way we think about Black Friday and sales.
Veja
Sustainable sneaker brand Veja pride themselves on their transparency and ethical production. Here at 1 Million Women we are definitely a fan of their chic designs and commitment to producing planet-friendly shoes. The brand announced on social media earlier this week that they were taking a stance on Black Friday and would not be participating this year. In their post they said that they felt bad taking part in the 'craziness' of Black Friday, which pushes people to buy things they don't necessarily need. See their full post below.








View this post on Instagram
What is the value of a sneaker ? Since we started VEJA in 2004, the whole project is trying to answer the question. We do not have any stock, we produce on orders, and we hate to put any sneakers on sale. During 10 years, we did not do any sale, then we put the very few old products we have to an "easiest price". Then came the Black Friday. We saw this like an American habit during the first years, then it invaded the whole world. We took part during the last 3 years, playing "smart" and proposing our old collections, our samples and our prototypes, but never the current collection. We took part but we felt bad every time. We felt bad because we don't like this craziness, we don't like that everybody is pushed to buy products they don't necessarily need, and that we may even not use. So today, all the VEJA team took the decision to say goodbye to Black Friday. All over the world, more and more brands, more and more projects are saying no to Black Friday. Some are closing their on-line stores, some are giving profit to NGOs. We did not even want to "play" with this Friday, even if we respect all the players who are doing it, today, we just say outloud it is not a game we like to play anymore. It is a relief for us, because this Friday is not Black anymore, and we want to live in a world where Friday is just a normal Friday. The VEJA team #veja #blackfriday
A post shared by VEJA - OFFICIAL ACCOUNT (@veja) on
Everlane
Everlane boasts a status of being 'Radically Transparent'. They partner with ethical factories around the world to produce long lasting garments and reveal the true cost - transportation, labour and materials - to the customer. So it fits that they wouldn't stick to a traditional Black Friday sale. Instead, they donate the profits they've made from sales to causes they care about. In the past they've dedicated Black Friday profits to projects such as building organic farms to provide free, healthy meals to to factory workers in Vietnam. And this year, they're dedicating funds to beach cleanups!
Seljak Brand
Seljak is all about producing no waste and moving to a circular economy. Sisters Sam & Karina Seljak started the brand and create blankets made from recycled wool offcuts off the factory floor of a wool mill in Tasmania. And so far, they've diverted 2,000kg of textiles from landfill! Seljak is hacking Black Friday by donating 25% of all profits to the Asylum Seeker Resource Centre, which does important work supporting and empowering asylum seekers in Australia.
Spell & Gypsy Clothing
Byron Bay brand Spell believe in giving back to the community. Year round they sponsor local charities and have held fundraising events for causes close to their heart, most recently for ocean conservation. This Black Friday they're saying no to unsustainable practices and sitting this sale out. Read their full post below.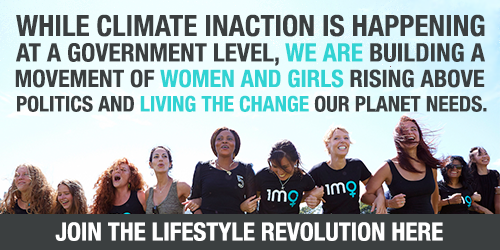 ---