It seems that recently, we've been reminded over and over again that our waste is growing at double the rate of our population (with Australia ranked the 5th highest contributor – eek). And it's believed there are now 5.25 trillion pieces of plastic debris in the ocean.

Governments, monarchies, corporations and people are starting to take notice and – more excitingly – take action.
The Queen has banned plastic straws from being used in her estates, Woolworths and Coles have pledged to get rid of single-use plastic bags, and 193 nations have signed a pledge to tackle the global crisis of plastic pollution.
But this isn't a war for our leaders and businesses to fix alone. It's a war for the people to take a stand in. A war that we can truly fight together, globally, for the greater good of the planet and the next generation.
HOW TO REDUCE WASTE?
Armed with savvy solutions and the right information, it's a lot easier than you might think. Here are 20 ways we can all reduce our waste today:
GET A REUSABLE WATER BOTTLE
Over 480 billion plastic bottles were sold in 2016. By 2021, this is expected to rise to 583.3 billion. Find yourself with a refillable bottle instead!
ARM YOURSELF WITH A REUSABLE COFFEE CUP
If we all switched to reusable coffee cups, we'd divert 500 billion disposable cups (which are lined with plastic) going to landfill each year. KeepCup's Brew Cork collection reduces the plastic in their design while keeping all of their fabulous original features. Win!
INVEST IN A REUSABLE STRAW
McDonalds has vowed to remove plastic straws from their UK restaurants and the Queen has rid them from her estates. It's time to do the same in our own homes and daily habits.Sprocket and Steel's reusable straws were created by a teenager on a mission to reduce the size of the Pacific Garbage Patch. Go girl!
OPT FOR REUSABLE PRODUCE BAGS
Let's say goodbye to plastic produce bags. Not only are they made from evil soft plastic (which is difficult to recycle), they cause our food to suffocate and decay faster when we bung them in the fridge. Make your own out of old lace curtains or buy them online!
GRAB A REUSABLE SHOPPING BAG
On average, a plastic bag is used for 12 minutes and takes 1,000 years to break down. Fabric or jute tote bags are a much better option. They fit double the amount of groceries that you can get into a standard, single-use plastic bag. I guarantee you'll love these so much that you'll find yourself using them on the daily, for everything!
SWITCH TO ECO SCRUBBING BRUSHES & PADS
When mainstream plastic scrubbing brushes and sponges become worn and brittle, pieces of them break off and send micro plastic pollution down our drains and into our water systems. Not good. Eco scrubbing brushes are the answer and they're so much nicer to use! You won't look back.
TRY BEESWAX OR VEGAN WAX WRAPS
A genius invention that we forgot about for a century or so. Our great grandparents were using these before plastic Cling Film and Glad Wrap took over as our go-to for food storage. It's time to go back to the old school! Wrappa beeswax or vegan wax wraps are effective and chic, with a ton of great designs to choose from.
RETHINK COTTON BUDS
A sneaky single-use plastic item that's crept into our homes. Have you seen the upsetting image that Justin Hofman shot of the gorgeous sea horse wrapped around a cotton bud in our beautiful ocean? Let's make that a thing of the past. Bamboo cotton buds are a great alternative to plastic ones.
MEET NATURE'S WASTE-FREE LAUNDRY SOLUTION
Soapberries are plastic-free, waste-free, organic, natural, chemical-free and biodegradable! They're the dried shells of a fruit from a tree native to Asia and release a natural soaping agent.
RECONSIDER YOUR FOOD STORAGE
Disposable food containers were the third-largest source of litter found during the 2017 Clean Up Australia Day. And while it may seem safe to allow our food to be stored in plastic, new research on the chemicals found in plastic suggests we should be more careful. I love Black+Blum's 'Sandwich On Board' lunchbox made of aluminium and bamboo. These guys are bringing the sexy back to eco with their designs.
SAY NO TO SINGLE-USE PLASTIC CUTLERY
Another key litter offender. Get a reusable set and throw them into your handbag, gym bag or laptop bag so you'll never need to reach for the plastic cutlery in the food court again
BEGIN MEAL PREPPING
1 in 5 bags of food purchased in Australia never makes it into our stomachs. We're so bad at meal prepping and planning that 20% of the food we buy goes from the shops, to our fridges, to landfill. Planning ahead is where it's at. And if you're feeling really organised, you can even freeze meals in glass jars to grab on those days that you're rushed off your feet (just leave a bit of space for the food to expand).
TRY BAMBOO TOOTHBRUSHES
Plastic toothbrushes have been found in ocean and beach clean ups across the globe. Not only are they a large litter offender, they're also not yet accepted at council recycling facilities, with TerraCycle being the only national scheme accepting them.
INTRODUCE ESSENTIAL OILS INTO YOUR HOME
These little bottles of magic are the golden ingredients for DIY skincare and cleaning products. Essential oils come with a huge list of health benefits but are also an essential waste-less tool for any eco warrior. Here's 16 natural cleaning recipes to get you started.
STOP USING NESPRESSO COFFEE PODS
If we used refillable coffee pods instead of disposable ones, we'd divert 20 billion plastic coffee pods from landfill each year.
TRY CLOTH NAPPIES
Disposable nappies are the third largest consumer item in landfills! And it takes hundreds of years for conventional nappies to decompose. Cloth nappies have come a long way in recent years and are now available in gorgeous patterns and prints, easy-to-use styles, and simpler-than-ever care instructions.
REUSABLE BABY WIPES
Did you know there was such a thing? They're a hassle-free and easy alternative to disposable baby wipes that are healthy for baby, safe for the environment, and better for your wallet!
TRY REUSABLES DURING YOUR PERIOD
If 1 million women switched to using menstrual cups or reusable pads, we'd divert 240 million disposable tampons (and their packaging) from landfill every year. There are tons of great solutions available to us now to reduce our sanitary waste like menstrual cups, period underwear and washable pads.
START COMPOSTING
If 10% of Aussies composted their food waste, they'd stop 450 million kg of greenhouse gas pollution entering the atmosphere! When food is sent to landfill, the lack of oxygen it receives when decomposing results in the production of methane, a gas which is 20 times worse than carbon dioxide.
Do what you can. Make one change at a time. And celebrate every win!
Armed with the right tools and the right information, we can all wage a war on waste and take a stand to fight for our planet, together.
By Charlie Thompson
Charlie Thompson is the Cofounder and CEO of The Clean Collective, a toxin-free and waste-less shop and community. The Clean Collective was founded on the belief that even the tiniest change, when made together, can result in a huge, champagne-popping difference to the world. You can join them on Facebook (@cleancollective) and Instagram (@thecleancollective) for chemical-free and zero-waste tips, tricks and solutions.
Read this next: What To Do With An Old Mattress

WE ARE WOMEN AND GIRLS FROM EVERY CORNER OF THE PLANET BUILDING A LIFESTYLE REVOLUTION TO FIGHT THE CLIMATE CRISIS, WILL YOU JOIN THE MOVEMENT?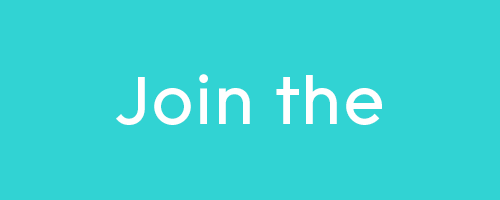 ---