Over the past few decades, as our finite resources dwindle and our prospects of energy production in the future look dim, we've seen some extremely funky forms of renewable energy come about.
Disney, in true Disney fashion, has decided to use the clean energy trend to their brand's advantage, and build a new solar farm in Florida shaped like Mickey Mouse's iconic head.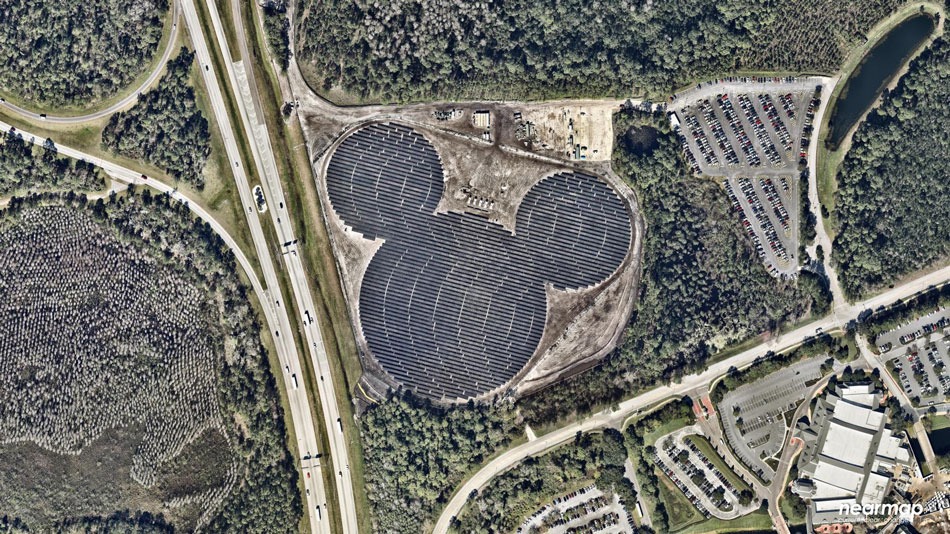 Image: Nearmap

According to a statement made by Duke Energy Florida, the 20 acre project will consist of 48,000 solar panels and provide power to Walt Disney World and the Reedy Creek Improvement District. The development aims to be completed by spring 2016.
Even if it is a sneaky ploy to make their brand visible from a helicopter, Walt Disney World uses A LOT of power, and the Mickey Mouse solar farm is a fantastic step in creating a greener future through renewable energies.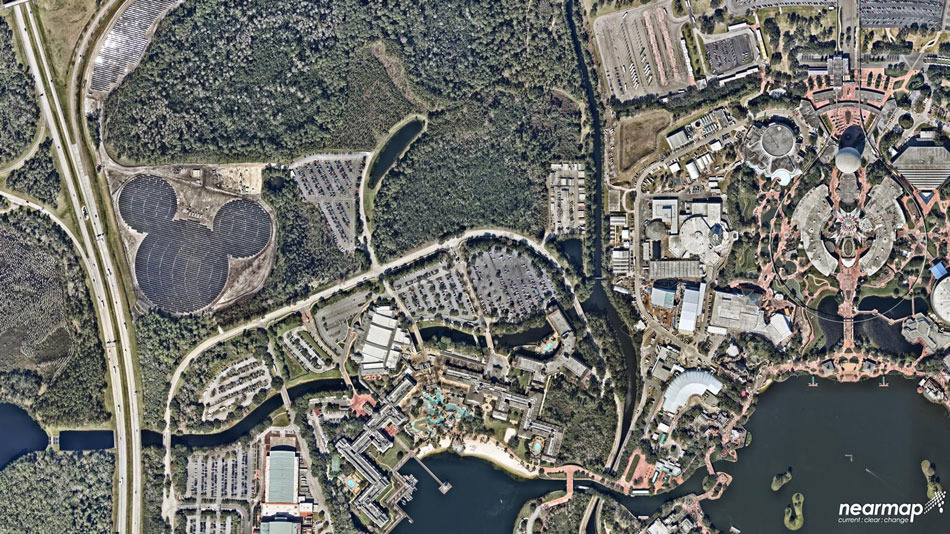 Image: Nearmap
There are some super funky solar designs around, check out this infographic to see the five coolest solar buildings on earth!
Read this next: Who said solar panels aren't pretty?
1 Million Women is more than our name, it's our goal! We're building a movement of strong, inspirational women acting on climate change by leading low-carbon lives. To make sure that our message has an impact, we need more women adding their voice. We need to be louder. Joining us online means your voice and actions can be counted. We need you. We're building a movement of women fighting climate change through the way we live.

---