It was the mountain of plastic debris left behind after a delicious takeaway curry that sparked Hobart couple Kim and Nyssa Maisch to start a national initiative to reduce single-use plastic waste.
The couple looked for an online directory of restaurants that would accept reusable containers but found nothing. So they decided to create something themselves.

Enter 'Trashless Takeaway', an Australian website that encourages the use of BYO containers for takeaway food by providing a list of venues who will accept them. The site makes it easier for customers to find places that accept containers and to help businesses who do accept containers, reach more people.
"We just had so much plastic junk left over," said Kim. "Even with the two of us, we had two little containers with rice, two little containers had curry. We looked at all the empty, greasy containers on our table and thought this has to stop!"

"We figured it's pretty well accepted to take a reusable coffee cup to a shop," Kim said. "Whereas taking a Tupperware container to a café, when we tried it, we'd get some quizzical looks from people."
They weren't expecting a fast uptake of but since they launched Trashless Takeaway in January more than 500 businesses are now listed on the national map.
Although they created the site to encourage reduce takeaway food waste, it has expanded to include other categories such as butchers, delicatessens and even milk bottle refills.
There's even alcohol refills! Some wineries and micro-breweries are happy to refill customers' glass bottles to reduce the environmental impact of recycling.
Kim expected interest in the project from takeaway outlets to be mixed but when he started approaching businesses, most were very positive. He also jumped on many Zero Waste groups on Facebook to ask for help.
"There were a lot of people who were excited by the concept and knew of businesses themselves and went out and recruited other businesses," he said.
Once businesses and customers get on board there's no end to the plastic they can save.
"I know there's a Japanese sushi restaurant that does miso soups and they encourage people to bring a thermos and that type of thing," Kim says.
The arrival of Kim and Nyssa's baby boy inspired them to take action.
"It's another motivator for trying to make a positive difference to problems that we're aware of that will ultimately affect his life growing up," Kim says. "We don't want to have to rely on future generations to clean up our mess."
Sandra Edmunds is a Melbourne-based freelance journalist with a passion for the environment and sustainable living.

Read this next: Beyond Plastics: The Next Steps Towards Sustainable Living
WE ARE WOMEN AND GIRLS FROM EVERY CORNER OF THE PLANET BUILDING A LIFESTYLE REVOLUTION TO FIGHT THE CLIMATE CRISIS, WILL YOU JOIN THE MOVEMENT?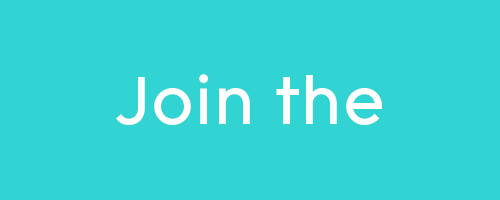 ---