Have you considered a career in the renewable energy sector?
You may be feeling stuck in your current job, or you might just be a bit curious about what else exists out there. The renewable energy sector is fast emerging and evolving as new technologies are discovered; the jobs you could be doing in 5 years might not even exist yet!
We spoke to some inspiring women working across the sector to learn about the types of opportunities available. Whether you are just starting out in your career or contemplating a mid-career move or simply seeking some inspiration, their stories will inspire you to live (and work) by your values.
MONIQUE ALFRIS, Co-founder of Pollinate Energy
Tell us a bit about you and what you do for work.
I co-founded Pollinate Energy in 2012. Pollinate Energy is a social business based in Australia and India. We bring life-changing products to people who need them most: the millions living in poverty in India's urban slums. Our products include a solar light which saves people money while providing a safe, cheap and brighter alternative to kerosene, which is what they would otherwise be using. I continue to support Pollinate Energy as a co-founder and advisor on governance, strategy and fundraising.
How did you progress to your current position?
I studied Photovoltaic and Solar Energy Engineering at the University of New South Wales. I then worked as a sustainability consultant in the property sector before moving to Africa to work with Green Building Councils. After that, I took a role developing loans for solar products with microfinance banks across Asia, before co-founding Pollinate Energy.
What is one piece of advice that you would give to women looking to enter the renewable energy or environmental sector?
It is fantastic industry with lots of potential for people with skills from all areas. Don't limit yourself just because you don't want to be an engineer – people from a variety of backgrounds like finance, communications and law are also needed! If you want to learn more about renewable energy in the developing world, you can also join Pollinate Energy's fellowship or professional programs, which give you a deep dive into our social business in India.
MAIREAD LYNCH, Wind Services Manager
Tell us a bit about you and what you do for work.
I am an Irish Mechanical Engineer, based in Victoria, Australia for the past 5 years, and have been working in the wind industry for over 8 years in Australia, the UK and France. I oversee wind monitoring campaigns, carry out wind and energy resource assessments, design and optimise wind farm layouts and train and mentor staff on wind related issues.
How did you progress to your current position?
I didn't find something that clicked for me career-wise in the engineering sector and I have always been environmentally conscious, so I went back to study a Renewable Energy Masters and quickly found a job in France as a junior in a Renewable Energy consultancy. I progressed to a different role of project engineer within the same company which was more in line with my interests, and this led to project management and team management positions. I knew I wanted to specifically study Renewable Energy, however, I don't think this would be necessary to be employable in an energy resource related role - any technical/analyst background is directly transferable. If you like crunching numbers, the specifics of renewable energy can be picked up along the way.
What is one piece of advice that you would give to women looking to enter the renewable energy or environmental sector?
Don't hesitate, it is a sector full of interesting and enthusiastic people keen to share knowledge and it is rewarding knowing day-to-day that you are contributing to a more sustainable future. Companies in this industry tend to be progressive and flexible with working arrangements which can make it easier if you have a family.
LEAH WHEATLEY, Principal Environmental Officer
Tell us a bit about you and what you do for work.
I work in local government in Melbourne, Victoria. I am currently responsible for development of climate change strategy and investigating the feasibility of large scale solar in the local government area. I also provide advice on a range of other environmental issues including the current plastic bag ban debate, managing impacts on our natural areas from major infrastructure projects, and protecting our bays and waterways from stormwater pollution.
How did you progress to your current position?
I have been working in the environmental management field for almost 20 years in a range of roles from policy development to project management and delivery in the private sector, as well as local government and state government. I initially studied a Bachelor of Science with honours in ecology and then a Masters of Environmental Management. I think the key to building a successful career is to be willing to work hard, make connections, be flexible and take opportunities as they come. I could never have imagined that my career path would have led me all over the country, from originally working on controlling feral animal populations such as foxes to protect threatened species, to a long stint in sustainable urban water policy, to now developing projects such as solar farms to reduce carbon emissions.
Have you noticed any new trends in your job market?
In the last few years climate change has been taken more seriously as one of the most important environmental issues of our time and interest in renewable energy as a realistic solution has increased. In Victoria, renewable energy projects are becoming more and more viable, with improved technology and local skill base, rising costs of electricity, the closure of aging coal-fired power stations, and enabling state government policy including targets for renewable energy contributing to this viability.
LA VERGNE LEHMANN, Executive Officer for the Grampians Central West Waste & Resource Recovery Group
Tell us a bit about you and what you do for work.
Grampians is a Victorian Government Statutory Authority that works across 12 local government areas from Bacchus Marsh to the South Australian border. We work with councils, business, industry and communities to plan for infrastructure, service delivery and education in waste and recycling. This includes working with proponents of Waste to Energy (WtE) projects to ensure that those projects have the best possible chance of being implemented. As the Executive Officer, my main duties include developing positive relationships with stakeholders including councils, businesses and the community to promote positive behaviour change, leading strategic planning for infrastructure, service delivery and education, ensuring feasibility for developments in WtE and other recycling as well as annual reporting and governance.
How did you progress to your current position?
I have an extremely varied skill set ranging from starting out as an accountant in the industry through ecotourism, teaching in conservation and land management, journalism and community engagement in natural resource management, before finding my niche in waste and resource recovery. I have always enjoyed studying and have continued to upgrade my qualifications and skills over many years. I have managed my career choices around having a family and moving from a city (Adelaide) in 2000 to a regional area, Dimboola in Western Victoria where I met my husband and continue to live.
What is one piece of advice that you would give to women looking to enter the renewable energy or environmental sector?
You work in this area because you want to make a difference! Choose an area that you have a passion for and allows you to bring together a great skill set that includes quality education (because you have a thirst for knowledge and understanding) with being practical (because you want to achieve an outcome) and flexible (because you will have to work with a wide variety of people).


After hearing from these inspiring women, a career sounds like the perfect way to take bigger steps in reducing the impact that the wider community has on the environment. We don't all have to change careers to make a difference though! There are plenty of ways for you to individually reduce your carbon footprint; commit to living a low-carbon life with our 1 Million Women Carbon Challenge, or following these simple tips to reduce your energy bill and save money.
WE ARE WOMEN AND GIRLS FROM EVERY CORNER OF THE PLANET BUILDING A LIFESTYLE REVOLUTION TO FIGHT THE CLIMATE CRISIS, WILL YOU JOIN THE MOVEMENT?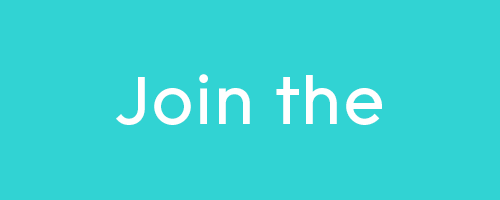 ---