This is a guest article from the 1 Million Women community.
by Katie Liew
Reaching an elevation of 8,850 metres, this magnificent beauty bordering Nepal and Tibet is the highest point on Earth.

However, this beauty does not come without its own tragedies. The last three years have seen the deadliest disasters in Everest climbing history. In 2015, two earthquakes hit Nepal within weeks of each other, triggering several avalanches on the mountain, resulting in twenty-two deaths.
It's not just earthquakes threatening the mountain, either: Studies conducted by the International Centre for Integrated Mountain Development between 1977 and 2010, have seen increases in global temperatures triggering Nepali glaciers to decrease by almost 25%.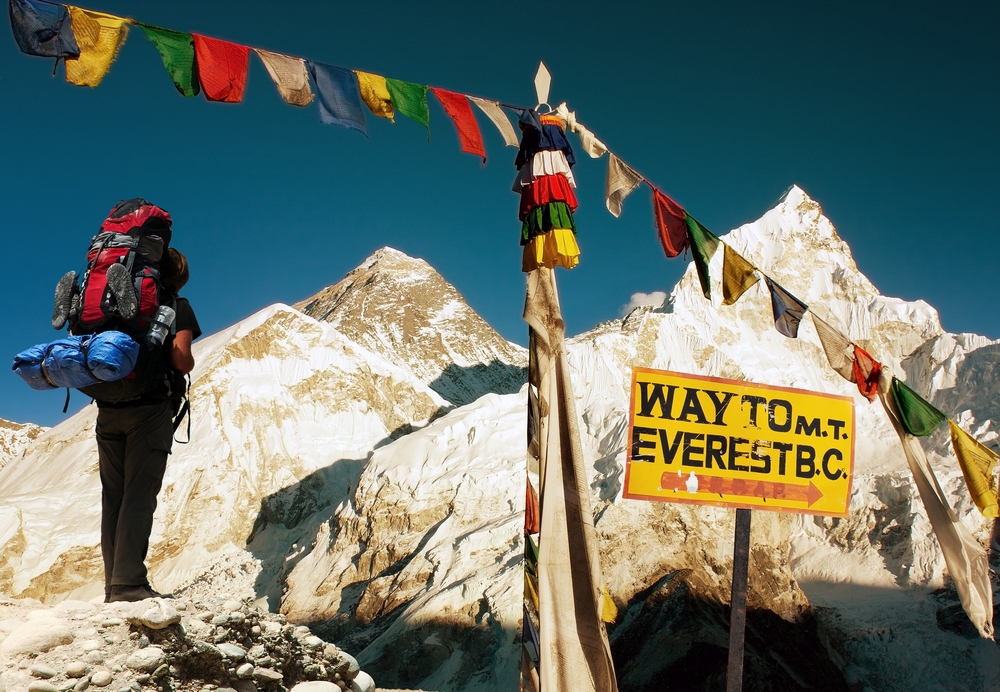 Image: Shutterstock
At the same time, more people than ever before are attempting the gruelling climb up the famous mountain. In 1983, the highest daily number of climbers attempting to summit Everest was 8. One day in 2012 saw 234, and these figures continue to rise. As numbers climb, so do the dangers. Inexperienced trekkers attempting the summit create bottlenecks, endangering each other, as well as the mountain's ecosystem.
In May 2012, Ralf Dujmovits
took a photo
depicting more than one hundred and fifty people attached to a series of fixed ropes, with a combined weight of over 14,000 kilograms. Jammed together so tightly their ability to move was only in lockstep: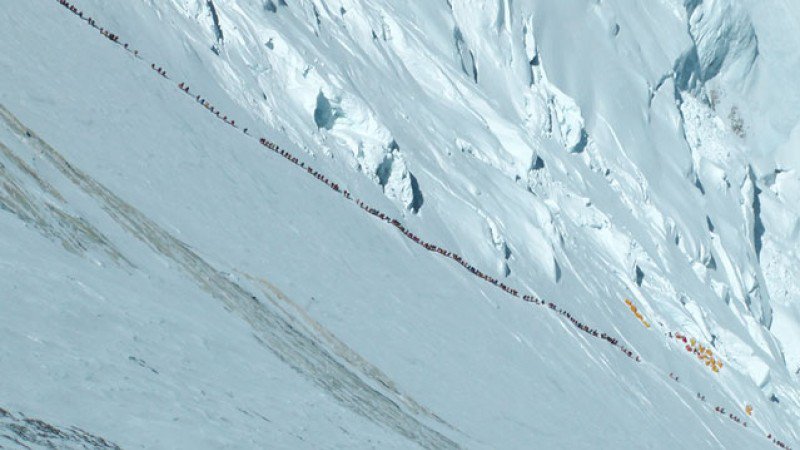 "For many attempting Everest, it is not for the love of the mountains, but for the prestige."
- President of the Indian Mountaineering Foundation, Col. H.S. Chauhan
Is it coincidental, then, that the increase in mountaineers has upset the region's environmental balance? An estimated 45,000 kilograms of trash has built up on Everest in the past fifty years, with freezing temperatures preventing much of it from biodegrading. In addition, every year sees an additional 36.5 million tonnes of wastewater flowing into the Lhasa River, creating problems for plants, animals and communities downstream.
RELATED: Here's why nobody wants to talk about plastic rubbish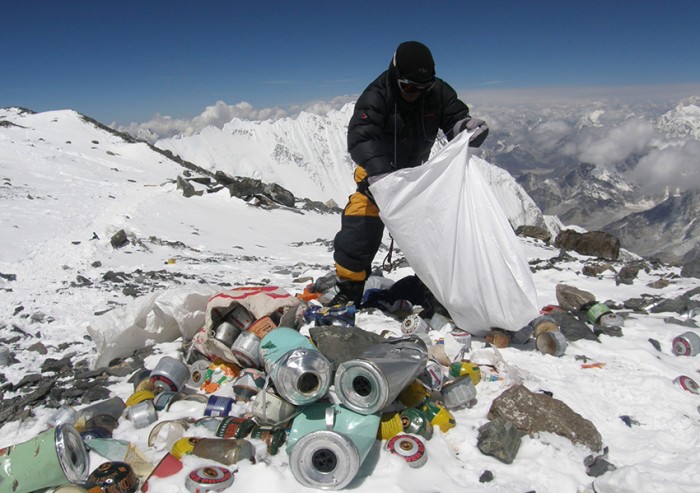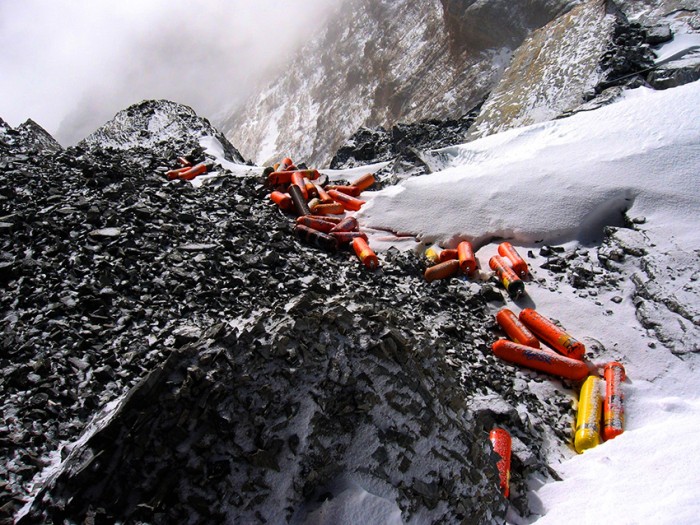 Images: Pokhara City
On top of plastic bags, oxygen cylinders and discarded camping gear, the frozen corpses of the unlucky climbers who die en route to the summit cannot always be removed safety. As a result, their bodies pose a hazard to other climbers, as well as to the mountain's ecosystem.
Tackling the mountain of waste
In 2013, in a bid to reduce the tremendous amount of waste on Everest, a group of volunteers scaled the treacherous peaks to do a much needed clean up. Over a period of three years, ten tonnes of garbage was removed, waste management systems for tourists and villagers were introduced, and fifteen waste treatment facilities were established.
In addition, from 2014 onwards, the Nepalese Government requires every climber trekking beyond Base Camp to return with at least 8 kilograms of their personal waste, the estimated amount a mountaineer discards along the way.
Furthermore, developments in technology such as the Clean Mountain Can for storing human waste promise a cleaner future for the iconic mountain's future.
Super Sherpa, Apa, a world record climber who has completed 21 summits, teamed up with Eco Everest to remove thousands of kilos of human waste, and to highlight the effects of the global climate crisis. He has also experienced the effects of climate change first hand when a glacial lake flood outburst washed away half of his property and land.
Often mistaken for mountain guides, Sherpas are in actual fact an ethnic community. An ascent up Everest would be near, if not impossible, without them.
Sherpas do all the heaving lifting on Everest – literally and figuiratively. They carry a disproportionate burden of risk, passing through the perilous Khumbu Icefall thirty to forty times while carrying countless cylinders of oxygen, tents, food, water and fuel to higher camps. Compare this to a paid climber who will enter three or four times with not much more than their personal items.
The pronounced warming of the Himalayan climate is making the Icefall gradually more unstable, with Sherpas spending a significant amount of time carrying higher number of tanks with inexperienced climbers, installing ladders, stringing and anchoring thousands of metres of rope, and setting up routes.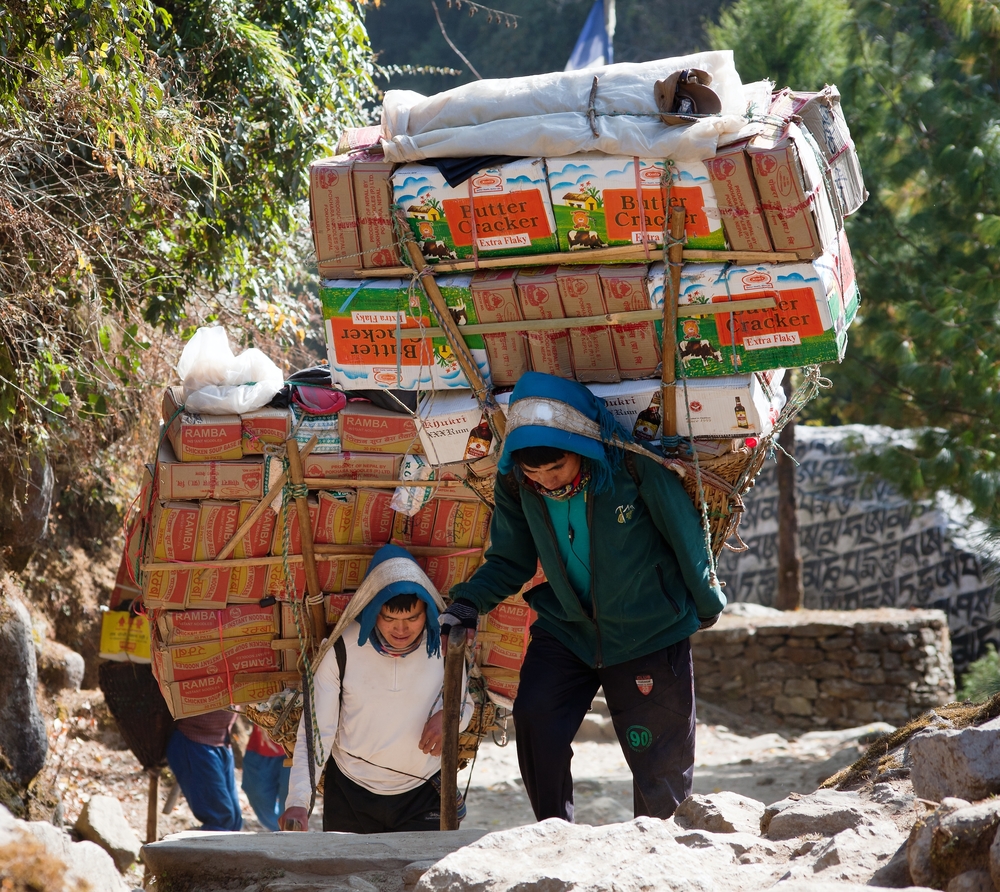 Image: Shutterstock
1 Million Women is empowering women and girls around the world to lower their impact on the planet. If you love what we do, please support our work by donating a couple of dollars. For the price of a cuppa, you can help us inspire millions more! (click to donate)

What you can do
Perhaps one day, Nepal won't rely so heavily on the income generated from Everest, and the mountain can stand tall in all its beauty, in peace.
In the meantime, Nepal needs your help to preserve the environment surrounding its mighty mountain. For more information, check out the Kathmandu Environmental Education Project (KEEP) and The Mountain Institute
In addition, you can help to support the incredible community of Sherpas who risk their lives daily to help tourists make the climb up Everest. Visit the Apa Sherpa Foundation
If you still want to attempt Everest
Go on an Eco-Everest Expedition, order local dishes, which take little fuel to cook, use solar showers were possible, and use tap or stream-water, purified with iodine tablets (or purchase a LifeStraw).

Katie is your not so typical tweed jacket-wearing accountant who is currently dabbling in the marketing field. She strongly believes in the power of one (never to be underestimated!) and is passionate about leaving positive footprints and making a difference, even if it's as tiny as she is! You can keep up with her on Instagram and Facebook.
Banner image: Shutterstock
READ THIS NEXT: Why did this man decide to go work in a dump for a year?
1 Million Women is more than our name, it's our goal! We're building a movement of strong, inspirational women acting on climate change by leading low-carbon lives. To make sure that our message has an impact, we need more women adding their voice. We need to be louder. Joining us online means your voice and actions can be counted. We need you.
---