A new report suggests that by 2020, renewables will be the cheapest form of energy on the planet. This is a milestone that we have long been anticipating and to be honest, it could not have come sooner. As the world transitions from fossil fuels to clean energy, a new type of innovation has emerged. Solar farms are becoming magnificent artworks for viewers in the sky.
Here are a few of our favourite solar farm designs.
The Panda Solar farm, China
Image: China Merchants New Energy/Panda Green Energy
This month, the China Merchants New Energy in China switched on their brand new Panda solar farm, the first of its kind. The 248-acre solar farm in Datong is expected to reduce China's carbon emissions by 2.74 million tonnes over the next 25 years. Working with the United Nations Development Program (UNDP), China Merchants New Energy developed the power plant to raise awareness for young people in China and to inspire new design innovation.
The "Heart of Caledonia", New Caledonia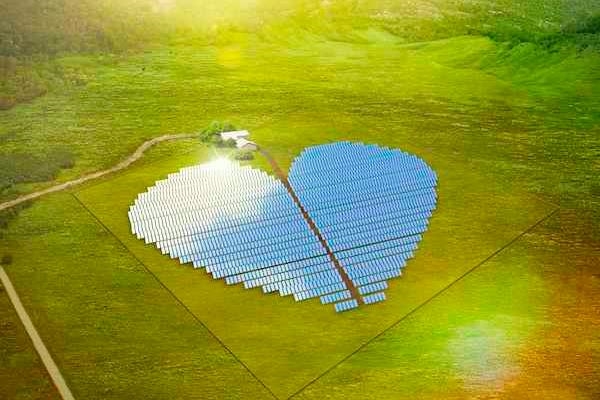 Image: Conergy
The "Heart of New Caledonia" was inspired by its natural neighbour, the "Heart of Voh", a heart-shaped formation of mangroves on the island of New Caledonia. Although it is yet to be built, this heart-shaped solar plant will power 750 homes on the south-pacific island.
Disney's "Mickey Mouse" solar farm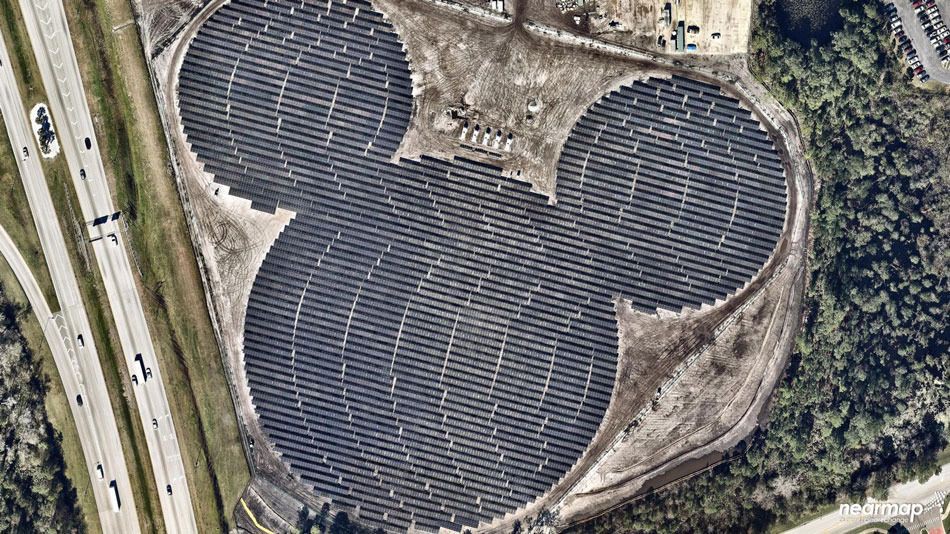 Image: Nearmap
Possibly one of the most clever solar designs in the world, Disney's "Mickey Mouse" solar farm is a big step forward for renewable energy in Florida, and is a cheeky way for Disney to promote their brand from the skies. The 20 acre solar plant consists of 48,000 solar panels and powers Walt Disney World facilities. Although the solar plant may at its simplest be a blatant advertisement for the Disney brand, it also sends a message to competing businesses about corporate responsibility in clean energy innovation and the future of sustainability.
The world's largest floating solar farm, China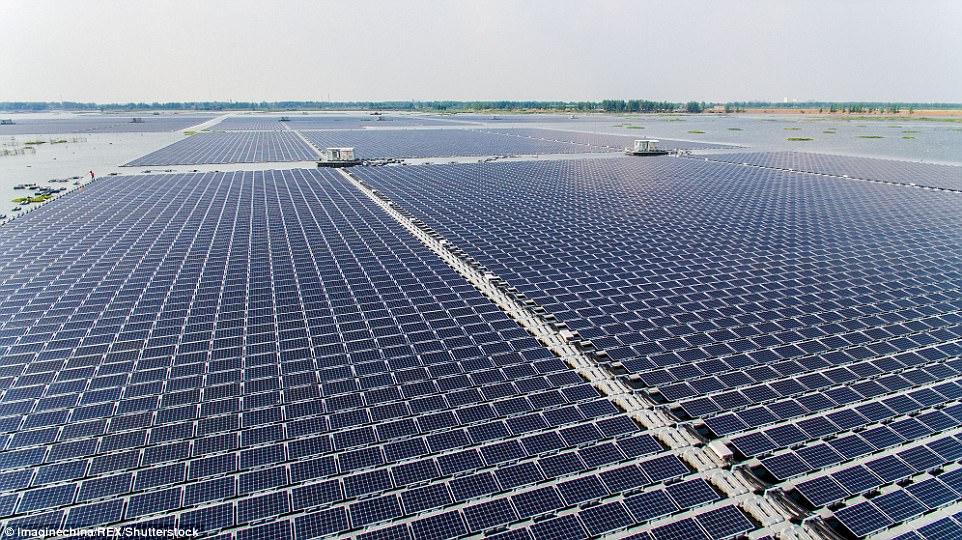 China is a country which currently produces almost half of the world's greenhouse gas emissions. This figure is unsurprising considering that the Chinese population accounts for almost 20 per cent of the entire world population, and that one third of its emissions can be attributed to exports of goods to countries like the USA and Australia. Despite being the world's largest emitter, China is also at the forefront of renewable energy and emissions-reductions. China is now home to the most solar panels on earth. To add to a growing number of solar panels, this year, the world's largest floating solar farm went online. Although the plant may not exude physical beauty, the story behind it definitely does. The 40MW plant was built on an old dirty, flooded coal plant. What a beautiful way to symbolise China's transition from dirty coal to clean energy, right? The location does serve a more practical purpose than just symbolism. The water is said to cool the panels to prevent overheating, reduce maintenance requirements and secure longevity for the solar farm.
The Gemasolar plant, Spain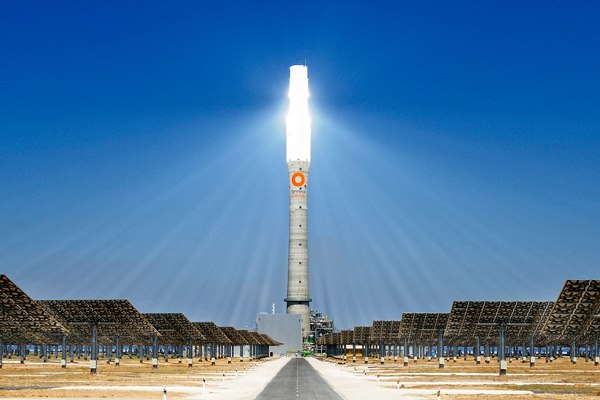 Image: Torresol Energy
It may look like something from a science fiction film, but this solar plant exists in real life, in Seville, Spain. Unlike a typical photovoltaic solar plant, Gemasolar is a thermosolar plant which relies on reflectors to heat a 10 tonne graphite receiver. The giant graphite receiver produces energy by transforming heat from the reflectors into steam to power a generator. One thing that makes the Gemasolar plant particularly beautiful in addition to its powerful wand-like appearance, is its ability to store its energy in molten salt. This storage method allows the plant to store electricity for 15 sunless hours, giving it continuous 24 hour power.
Read this next: [INFOGRAPHIC] The 5 coolest solar buildings on earth!

We're in a climate emergency and it's going to take all of us to get out of it. That's why 1 Million Women is building a global community of women committed to fighting climate change with our daily actions. To join the (free) movement just click the button below!

---