This is a 1 Million Women guest post written by Sandra Edmunds.
Every purchase we make and every action we take has an impact on the planet. Load these handy free apps on your smart phone to make informed choices while shopping, gardening and recycling.
CluckAR – The Free Range Egg Detector App
When we shell out extra money for free-range eggs, we want to know that the chickens are able to scratch, peck, move around freely, and enjoy the natural environment. Yet the national standard for free-range eggs allows farms to be stocked as densely as 10,000 hens per hectare (more than six times the voluntary limit of 1500).
So how do we find the good eggs?
CluckAR, a revolutionary little app from the CHOICE New Things Lab, gives you a clear picture of which eggs are coming from happy hens. Just point your smartphone camera at a carton in the supermarket and the app will scan the label giving you a quick visual of happy or sad hens and a rating of 1 to 7+. Backed by consumer advocacy group CHOICE's unbiased research, you can be sure you're getting meaningful free-range egg information.
Good On You – Fashion Without Harm
With so many of our clothing, footwear and accessories being imported these days, it's a complicated exercise to work out whether you are making an ethical purchase.
The Good On You app provides you with the knowledge and power to make choices that will benefit people, the planet and the environment. Ethical Consumers Australia created the social enterprise with several members of its talented team coming from CHOICE.
The app draws on certification schemes and extensive research to provide ethical ratings for almost 1000 fashion and accessory brands in Australia. Ratings are easy to understand – a simple "Great", "Good", "It's a Start", "Not Good Enough" or "We Avoid". Most ratings also include detailed information and breakdowns for environment, labour and animals.
It's a real eye-opener to look up your favourite brands and realise they fall short of what they should be doing. Luckily, the app enables you to search by category, find alternatives and make better choices. You can also message under-performing brands and urge them to do better.
ABC Vegie Guide
Like the idea of growing your own fresh produce? It's a great way to avoid plastic and packaging at the supermarket – not to mention the superior nutrients and flavours!
If you don't know where to start, the ABC Vegie Guide app help you work out which vegies to plant for your climate zone and season. Get all the information you need to produce healthy crops throughout the year, including growing tips, pest and disease control pointers and harvest guides.
Whether you're a beginner or experienced gardener, ABC Vegie Guide will become an essential tool. Use 'Your Patch' to record which vegetables you planted, note progress and store photos. The app prompts you when each vegie is ready to harvest.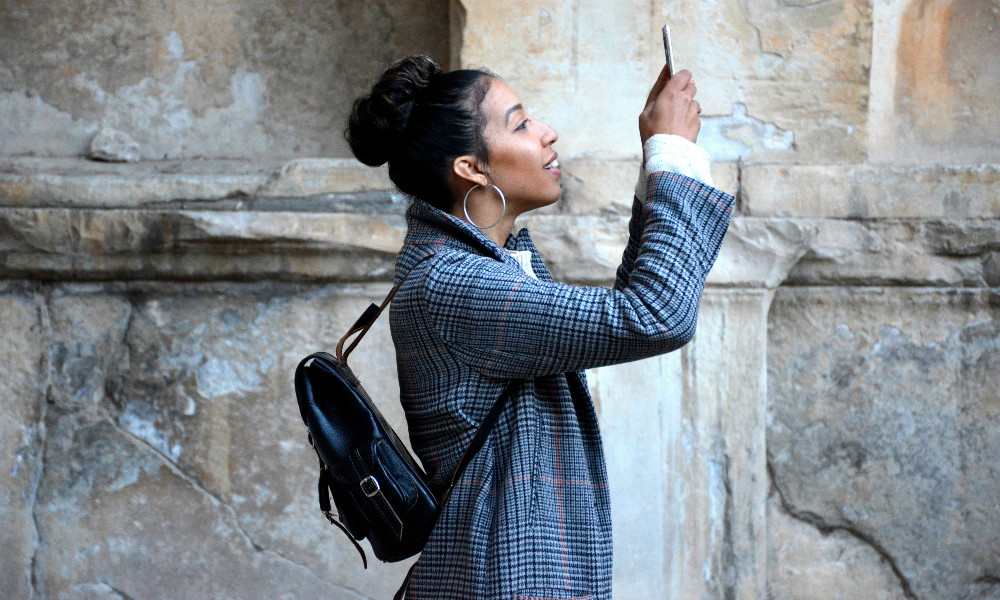 Australia's Sustainable Seafood Guide
Do you ever stand in the fish and chips shop and wonder whether you are making a sustainable choice? It's difficult just get all the different names straight, let alone work out whether you should be buying farmed or wild seafood.
Australia's Sustainable Seafood Guide is designed to help you make informed seafood choices. The not-for-profit Australian Marine Conversation Society developed the app in response to growing public concern about overfishing and its impact on our oceans.
This independent tool will give you an insight into about 90 Australian and imported seafood species commonly found at the fishmongers, supermarkets, fish and chips shops and restaurants. It's easy-to-use 'traffic light' sustainability ranking system will give you a clear idea of what you should purchase with Green 'Better Choice', Amber 'Eat Less' and Red 'Say No'.
Greenpeace's Canned Tuna Guide is also featured to show you the best brands to buy to avoid destructive fishing practices.
Sustain Me
Each year across Australia, 49 per cent of recyclable materials end up in landfill, producing an estimated 15,000,000 tonnes of carbon pollution each year.
How do so many recyclables end up in landfill? Misinformation. Can I recycle broken glass? Are meat trays recyclable? Where do I take used batteries? Also, each state and even individual municipalities tackle recycling differently.
Start-up social enterprise Sustain Me has developed an app that enables you to search relevant recycling information for your particular location. You can measure your impact and even set a reminder to take out your recycling bin. The app has been available in Victoria since August, answering 10,000 recycling-based questions and redirecting up to 42,000kg of waste from landfill. Sustain Me is now creating a national recycling app.
In the meantime, Planet Ark's Recycling Near You has the RecycleSmart app and lists individual councils with their own recycling apps.
The 1 Million Women App

The world needs everyday climate activists. It's key to solving the climate crisis.
So we're creating an App to give millions of women around the world a plan on how to live a low-carbon life and transition to a zero-carbon lifestyle (which means living with little to no impact on the planet).

As individuals and in our households, we hold enormous power through the way we live and through every single choice we make.
It's estimated that 17% of the global carbon pollution emissions contributing to climate change comes from our homes, and there are approximately 1-1.5 billion households in the world.
So far we've raised over $40,000 for the first stage of building our app, which we hope to launch late this year!
Can you imagine the difference it would make if entire populations bought 50% less stuff, used less plastic, cut our food waste in half, ate less meat, shared more, drove our cars less and divested our money from banks and institutions that invest in fossil fuels?
A million households reducing their electricity by just 20% would shut down two coal-fired power stations. Now that's true power!
That's what our App is all about - empowering millions of women around the world to be game-changers through their daily choices.
Sandra is a Melbourne-based freelance journalist with a passion for the environment and sustainable living. See more at sandraedmunds.com.au

Images: Unsplash
Read this next: 5 More Apps To Help You Live A Sustainable Life
Read this next: How to responsibly dispose or recycle household items when Spring cleaning or moving
1 Million Women is more than our name, it's our goal! We're building a movement of strong, inspirational women acting on climate change by leading low-carbon lives. To make sure that our message has an impact, we need more women adding their voice. We need to be louder. Joining us online means your voice and actions can be counted. We need you.
---