Yields 2 quesadilla rounds | prep time 20 mins | cook time 30-45 mins
Ingredients
1 pint of mushrooms, sliced
2 cups of shredded mozzarella cheese
1/2 cup of black beans
1 vine tomato, diced
2 bell peppers, small diced
4 tortilla wraps
2 avocados diced
1/2 tsp of paprika powder
1/4 tsp of chili powder
Salt and pepper to taste
Extra virgin olive oil for frying
Tools: frying pan, spatula, and a round plate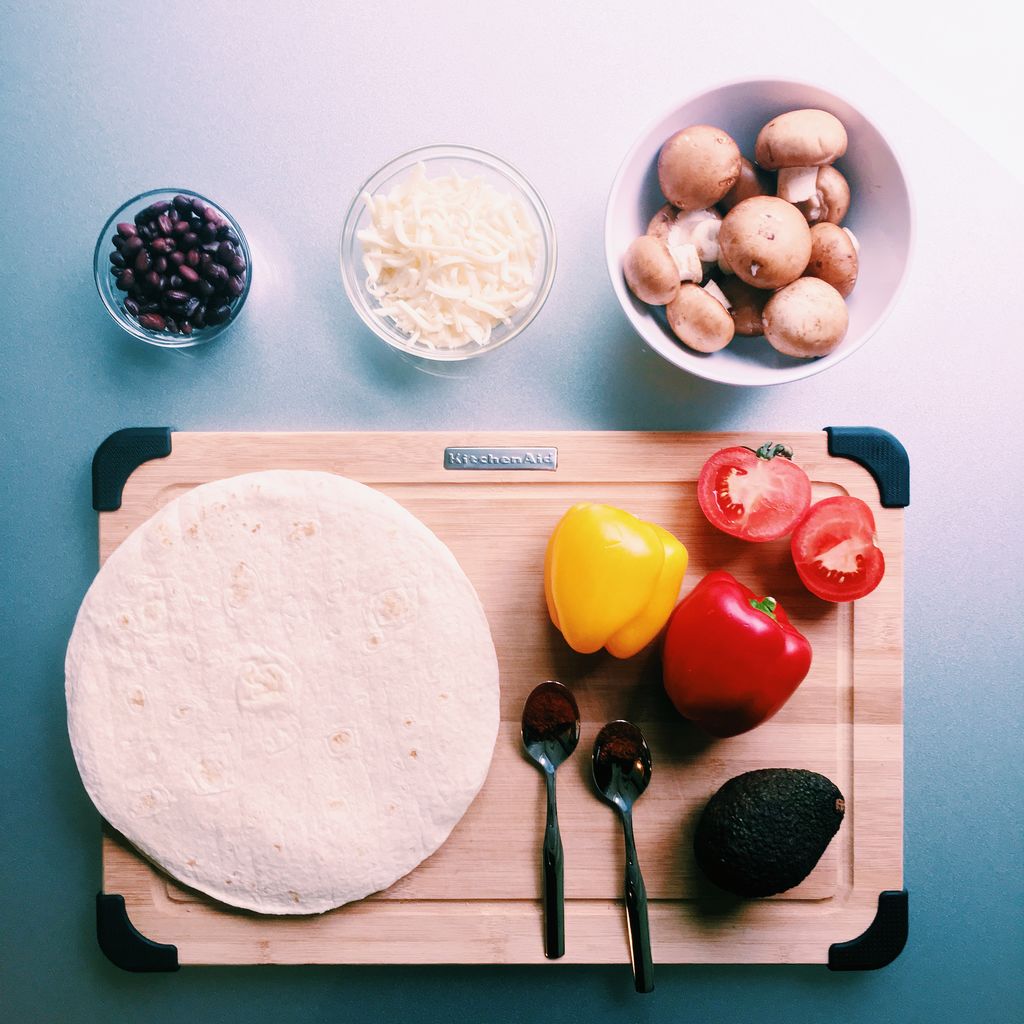 Prepare your ingredients as listed above.
In a large round frying pan set on medium heat, pour 1 tbsp of extra virgin olive oil. Begin frying your sliced mushrooms until golden brown then add in the black beans. Toss gently for a couple minutes.
Next add in the diced peppers and fry until soft, approximately 5 minutes. Then throw in your diced tomatoes. Season all your vegetables with the paprika, chili powder and salt and pepper to taste. Mix until vegetables are evenly seasoned. Transfer them aside on a separate plate.
Clean off the frying pan and set it back on the stove top on low - medium heat. Pour 1 tbsp of olive oil and lay the tortilla wrap on top to absorb the oil using your spatula to spin it around a few times - this allows the tortilla to brown up evenly.
Next evenly sprinkle about 1/2 cup of shredded mozzarella cheese onto the middle of the tortilla leaving a 1-inch thick border to allow for spill over. Pour half of the vegetable mixture and spread it evenly across the cheese. Layer with some diced avocados and evenly sprinkle with 1/2 cup of cheese. Top off the quesadilla with the other tortilla wrap. Press down with the spatula.
Now time to flip the quesadilla. Using a plate, cover the frying pan or quesadilla. Using your other hand, hold the plate down and with your dominant hand, flip the pan completely over. The quesadilla will drop onto the plate and now you can slide it back onto the hot pan to fry the other side. It may be helpful to use oven mitts to protect your hands from the heat.
Repeat these steps with the remaining ingredients.
Serve with salsa and enjoy!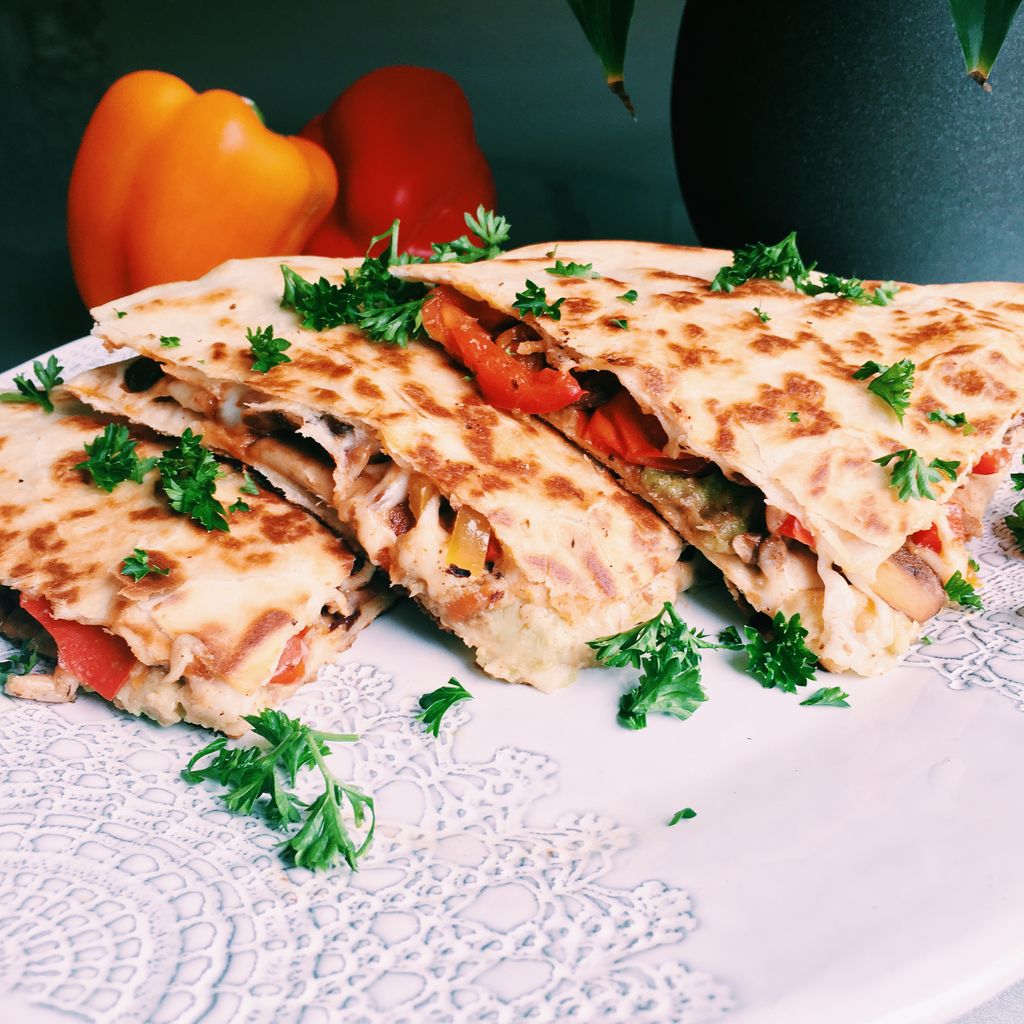 ---