A few days in an already a lot has happened; a guerrilla art campaign, ray of the day has been awarded, Australian targets too weak, major solar announcements, and a potential move for residents of Kiribati.
If you need to catch up, you can read our first wrap up here.
Fossil of the day takes a back seat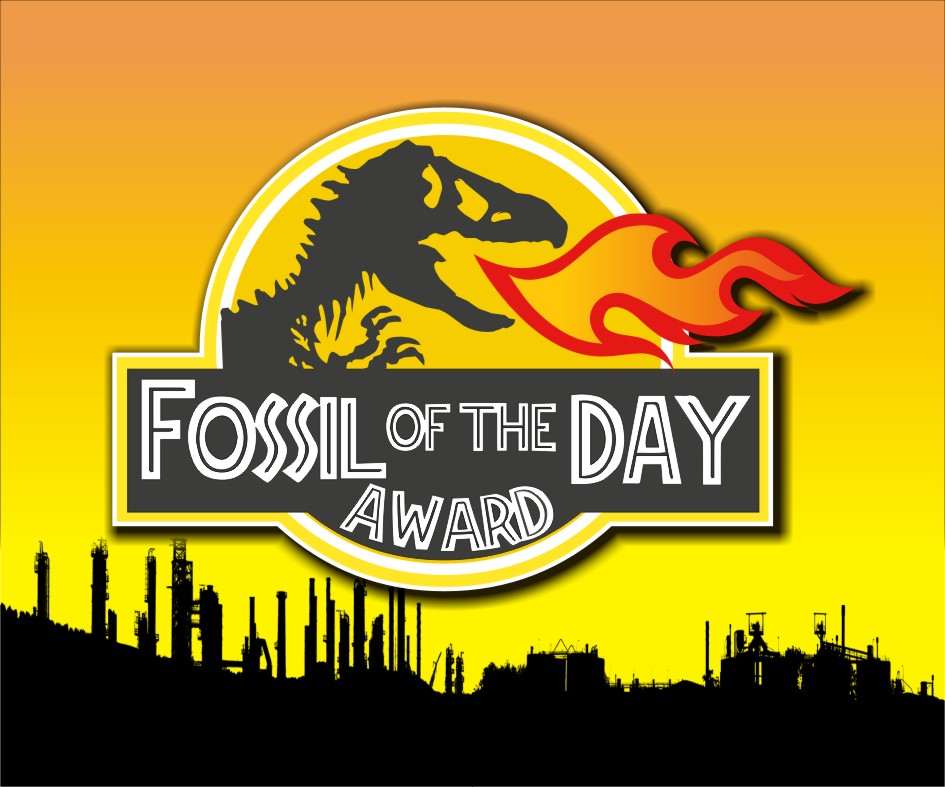 [Image: CAN]
Instead of a 'Fossil of The Day' the Climate Action Network (CAN) opted to hand out a 'Ray of The Day', although contrary to the title it's not a daily award. The Ray of The Day is handed out for good news!
A statement released by CAN states, "The Ray is a rare thing it's only given out when extra-ordinary things happen. Last night at 6pm, there was a high level meeting of 43 nations from the Climate Vulnerable Forum and where they made a bold, ambitious declaration to do something amazing. These countries that are the most vulnerable have decided to not play the victim, but instead show the kind of leadership that the rest of the world can learn from.
The Climate Vulnerable Forum have declared that they support a Paris agreement that aims to achieve full decarbonisation of our economies, so they can run their countries on 100% renewable energy, by mid century 2050! They are leading the way in setting course for a safer world, with only 1.5 degrees of global warming. As well as demanding proper support for communities hit hardest by climate impacts.
This declaration is so big, so bold, that it makes lots of the other countries...look like fossils."
Turnbull is accused of repackaging existing spend for climate change assistance package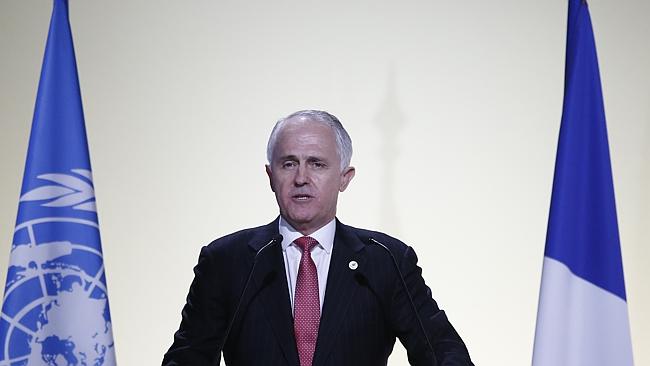 [Image: UNFCCC]
Prime Minister Turnbull announced $1billion over five years to help poor countries deal with the impacts of climate change, but it's been said that the plan lacks ambition.
The Australian Council for International Development's (ACFID) Chief Executive Officer, Mr Marc Purcell argues that this is not new money. And that a great deal more funding will be necessary if Australia is to champion the cause of the Asia-Pacific on climate change.
"While we welcome the Government acknowledging the climate change challenges faced by our Asia-Pacific neighbours, this announcement lacks any ambition."
- .
"We also need the Government to develop a comprehensive climate change strategy for the Australian aid program. Measures to mitigate climate change, such as investment in renewable energy, can help lift people out of poverty and help boost economic development in some of the poorest communities in our region," said Mr. Purcell.
Major solar announcements between India and France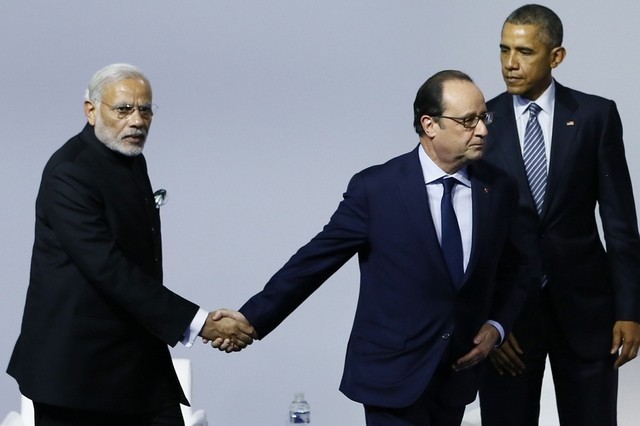 [Image: The National]
Indian prime minister Narendra Modi, together with French president Francois Hollande, have launched a global alliance of 120 countries to harness investments that will develop solar power around the world. "The dream of universal access to clean energy is becoming more real," said Prime Minister Modi.
The alliance will focus on issues such as solar power research, regulation, and setting world standards and will be delivered first to tropical countries that have an abundance of sun and a small amount of money.
Bill Gates, Mark Zuckerberg and other tech giants commit to funding clean energy startups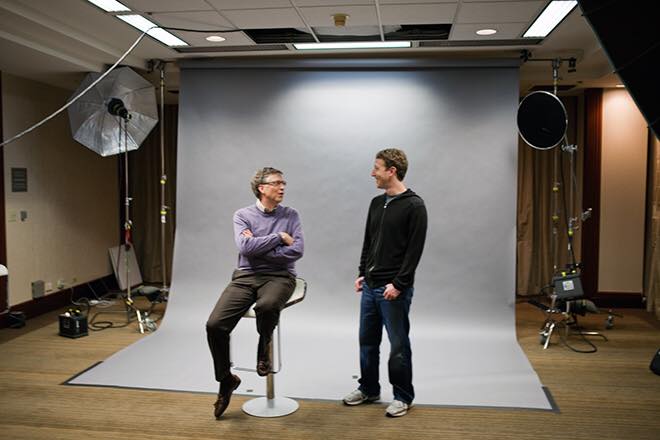 [Image: Wired]
The Breakthrough Energy Coalition is an allegiance between 19 countries and tech millionaires including Gates and Zuckerberg, that have pledged to double funding for clean energy
"Solving the clean energy problem is an essential part of building a better world. We won't be able to make meaningful progress on other challenges -- like educating or connecting the world -- without secure energy and a stable climate. Yet progress towards a sustainable energy system is too slow, and the current system doesn't encourage the kind of innovation that will get us there faster," said Zuckerberg on his Facebook page earlier this week.

According to a statement on their website, The Breakthrough Energy Coalition "will focus on early stage companies that have the potential of an energy future that produces near zero carbon emissions and provides everyone with affordable, reliable energy."
Too late for Kiribati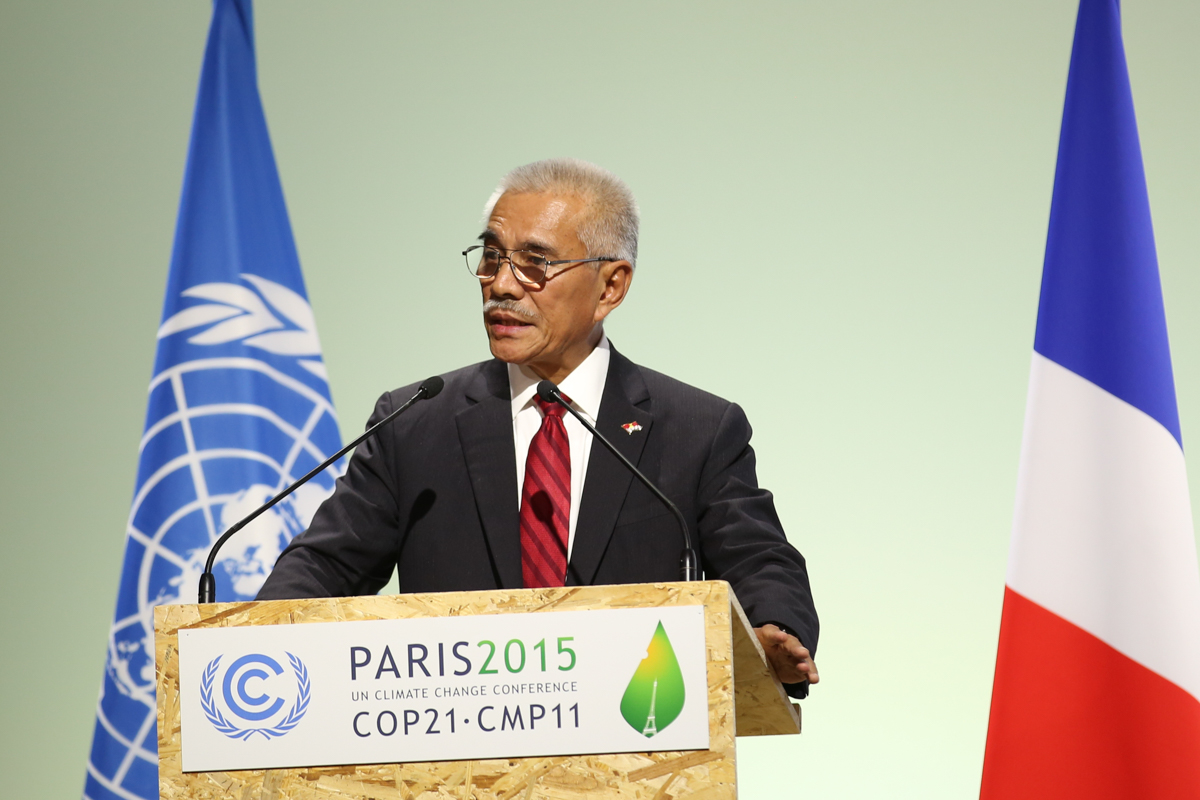 [Image: UNFCCC]
President of Kiribati, Anote Tong told the BBC's environment correspondent that any possible deal was already too late for his country whose residents are facing the reality that they may have to relocate to hand that has been purchased on Fiji.
Read more: Is Kiribati to be the first country forced into climate migration?
Tong said, "We have to acknowledge the real possibility that some of our people will have to be relocated, I think within my lifetime… We don't want to leave it to the last minute where there will be a long queue of people trying to get out…We are advocating 'migration with dignity'". The government of Kiribati has been up-skilling it's civilians with international accreditations, "so that if and when they decide…to migrate, they can do so today, rather than wait into the future when there will be a long queue".
Artist collective has launched a guerrilla campaign targeting the corporate sponsorship of climate talks.
Guerrilla art group Brandalism have plastered the city with over 600 works of art calling out corporate sponsorship of COP21.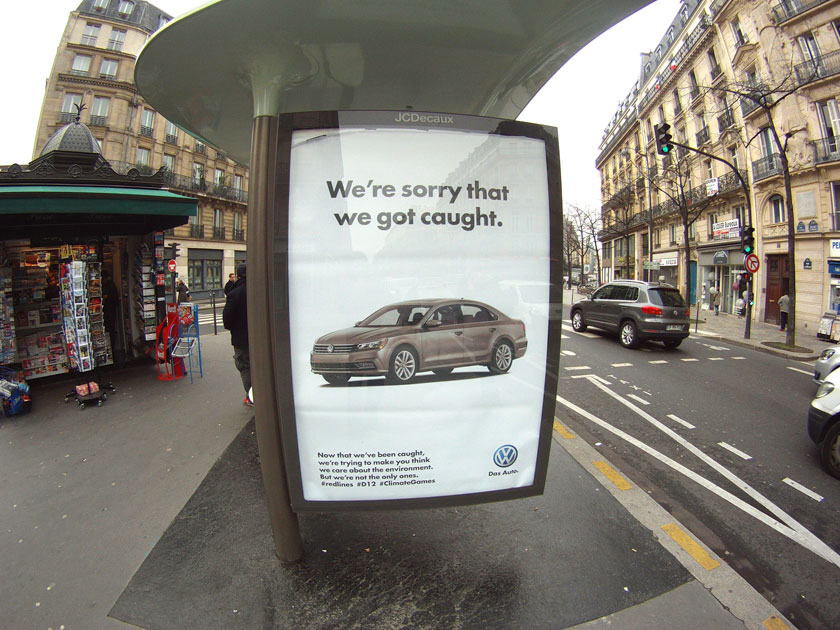 YOU'RE THE VOICE - Our anthem from women for climate action and hope
With a vibe of hope building that the nations of the world will agree on a breakthrough climate change treaty in Paris this December at the UN Climate Conference (COP21), we have an opportunity to influence world leaders in making decisions that will safeguard the world for future generations.
To do this, 1 Million Women transformed John Farnham's much-loved song, 'You're the Voice' into a powerful anthem from women for climate action and hope. Using the power of music, we want to inspire every woman, man or child to ADD THEIR VOICE - #IMTHEVOICE - to our anthem and form a united call to world leaders for strong action on climate change.
Will you watch the powerful video and add your name?
With your help, we can capture the attention of governments and stand as a clear call for climate action and hope.
---