The daily Instagram scroll - with its abundance of travel snaps and #OOTD posts - can grow tedious. So why not brighten up your feed with creatives dedicated to conservation and fighting for the planet!
Here are some of our favourite artists to follow on Instagram to fuel your fight for the planet, challenge you and inspire you.
Carla Drawz
In her Instagram bio Carla Scotto says she's a 'drawer of sad truths' who makes 'eco-sassy art', and we couldn't have put it better ourselves! Her colourful pictures also manage to articulate exactly what we're thinking and feeling (see post below). Almost every time they appear in my feed I have an "oh my god yes exactly!" moment and can't wait to share them.
Eco with Em
Eco with Em is the ultimate destination for inspiring, practical sketches. With a Bachelor of Science in sustainability under her belt, Emily Ehlers draws up the most aesthetically pleasing "how to" guides, tips and tricks we've ever seen!
Beach Don't Krill My Vibe
The soft pastels of Jo Woolley aka Beach Don't Krill My Vibe's work carry strong messages. With a focus on our oceans, these pretty artworks encourage us to clean up after ourselves and ditch the plastic in our lives.
Ohdeer.art
Emily Cork's art has a delicate, earthy feel to it - making us feel close to nature at any moment! With a planet-loving feeling running throughout her work, Ohdeer.art's feed will inspire you to protect mother earth.
Grumpy Turtle
Part reef photography, part inspiring quotes and part strawkling snaps, Grumpy Turtle Design is here to fill you with hope and motivate you to protect our oceans. Grumpy Turtle Design aka Harriet Spark is all about "conservation through creative communication". And she succeeds in this mission - her work urges the conservationist within in all of us to act.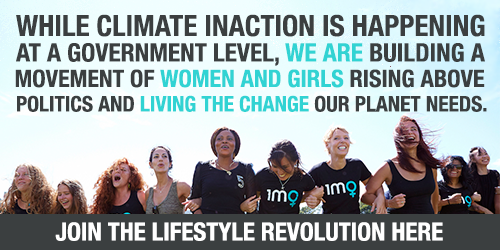 ---