The week before lockdown in Sydney, I was lucky to be able to travel to Port Macquarie to have a hugely important conversation, about food waste's impact on climate change, with 100 wonderful women. I was the guest speaker at an event put on by the Hasting Women's Network & our 1 Million Women partners, MidWaste Council. It had been a while since I was at an event due to the unpredictability of Covid and I forgot how energising it feels to be with people and to feel their enthusiasm. It reminded me how big of an appetite there is for change.
Port Macquarie is a seaside town, with a population of over 47 000, located on Australia's breathtaking east coast. I was really excited to get there and had spent some time preparing for the event and the drive there. Road trips can be stressful, but my EV was all charged up and ready to go. I was driving my Nissan LEAF e+ 100% Electric Vehicle and with a 385km driving range* I only needed one fast charging stop along the way.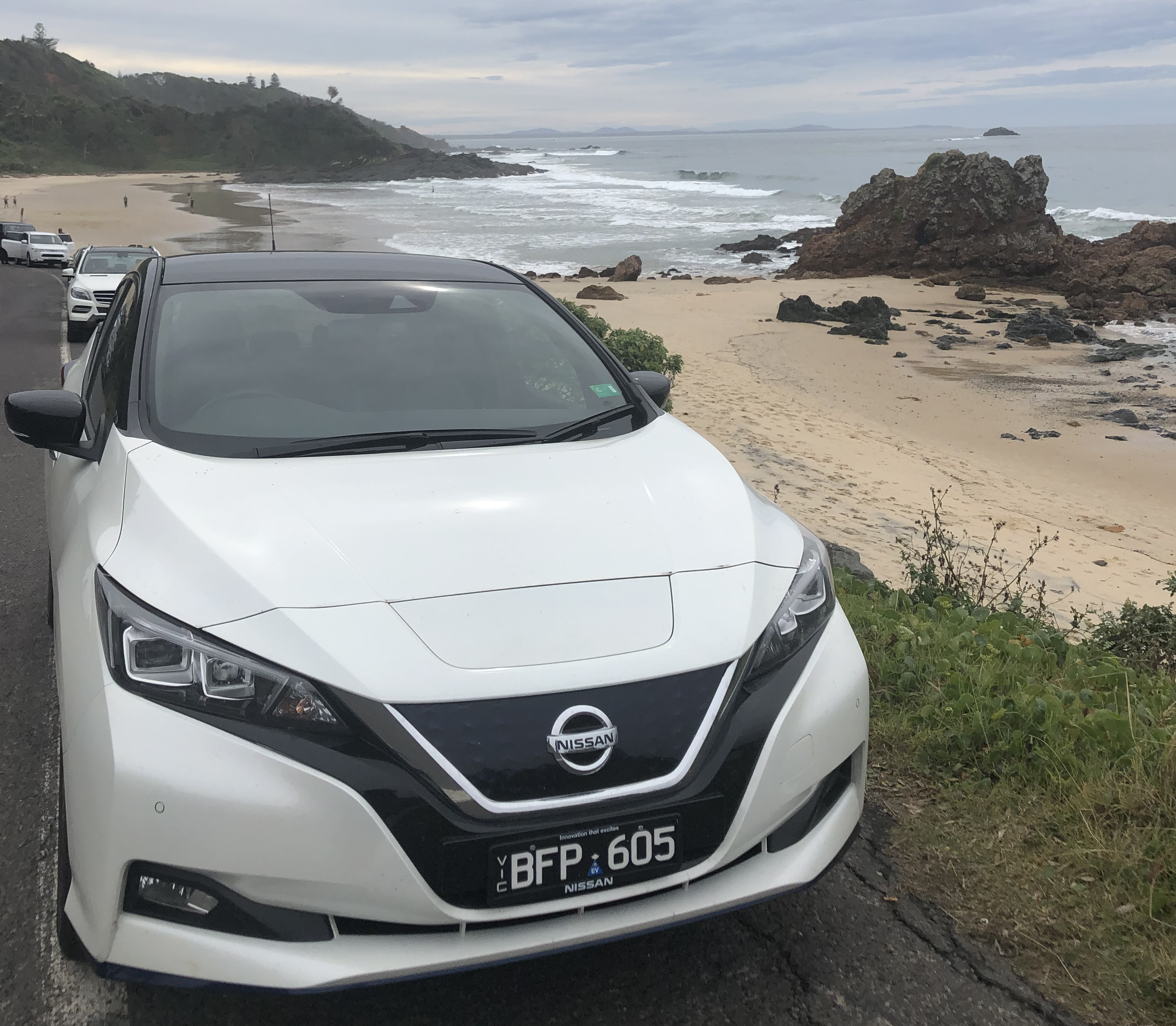 Food waste is a global issue for it is a driver of climate change because of what happens after you've thrown it in the bin and it goes to landfill. The problem isn't just the food you've wasted and the money you've wasted. In landfill, as food breaks down, it releases methane which is far more potent than carbon dioxide in affecting climate change. If food waste were a country, it would be the third-largest emitter of greenhouse gasses. In this way, food waste has a direct impact on what's happening to our planet. In Australia alone, we throw out 1 in 5 shopping bags of food. That's around 7.3 million tonnes!
By 2050, it's expected that the world will need to produce twice as much food in a climate that may be very different to today. As our food needs increase and the climate changes, it is more important than ever that we stop wasting food and the resources that go into its production.
Beyond needing food to fuel us, I think we can all agree that cooking and eating food can bring us a lot of happiness. And because of that, more is always better than not enough, right? Before I got the point on climate change, I didn't think about the bigger picture of food waste. The joy of bringing loved ones together over a big meal and full table of food seemed priceless. I didn't realise that wasting food also meant wasting resources like water, land, labour, packaging and transport. I didn't realise that the food I threw out would be on top of the 20-40% of fruit and vegetables that never made it to the shelves of the supermarket because they get rejected for purely cosmetic reasons. The reasoning behind this is even though the fruit and vegetables are fine to eat, their blemishes will make customers think they aren't fresh or good quality and won't buy them anyway. These all seem like daunting facts but the most important fact is that as citizens of the planet and as consumers, we actually have a lot of control over reducing food waste! For example, we can use our consumer power to ask our supermarkets to stock imperfect fruit and vegetables!








View this post on Instagram
A post shared by 1 Million Women (@1millionwomen)
When I started 1 Million Women, and the more I was learning, I was able to truly identify and address the reasons behind why I was wasting so much food. One of the main points to addressing food waste is understanding that we don't intentionally waste it. So, there are habits we can learn and build on to reduce our waste and a lot of that starts by just noticing. For one week, or even just a day, fill a container with the food that's going to be thrown out, to visualise what it looks like and get a feel of how much we're not using.
My journey in reducing my food waste always starts before I go to the shops. Spending some time doing a meal plan is a wonderful first step. Making meal plans means we're going to set out writing a list of the things you need, and within this process we'll instinctively check what we've already got in the cupboard and fridge! If we know what we already have, we're less likely to end up buying too much. I also NEVER go shopping hungry because food looks so much more appealing and my stomach makes the decisions instead of my brain! Avoiding takeaway and choosing to eat leftovers or make something out of what's already in the house is another simple way to reduce your waste!
If we take it step by step we will see less going into our bins, we'll have more money in our pockets and we'll come home from our grocery shop with only what we need. That's the beautiful process of behaviour change.
Thank you so much to Hastings Business Women's Network for hosting this great conversation with a such a wonderful bunch of women.
A big thankyou to Mid Waste Council for being our partner - If you live in the MidWaste Council area we would love to support the council by signing up to their Food Smart program. It's part of the NSW Government's Love Food Hate Waste program. The Food Smart program steps people through six simple steps that really make a big difference when it comes to reducing food waste. .
And a huge shout out to our financial partners Nissan Australia - Being able to drive to my events and projects around the state of NSW and beyond in a 100% Electric Nissan LEAF e+ is one of the most empowering feelings, knowing that I do all my travel with no tailpipe emissions and that the battery is powered by the solar panels from my rooftop.
*450km range tested to Australian NEDC ADR81/02 standard. 385km indicative driving range using the new WLTP test procedure for the European spec model. Note Australian model has not been tested using WLTP test procedure. Figures obtained after the battery was fully charged. Figures stated for the purposes of comparison amongst vehicles tested to the same technical procedures only. Actual real world driving range may vary depending on factors such as battery age and condition, driving style, use of heating/cooling, traffic conditions, weather conditions, any accessories fitted and vehicle load.
---