When natural disasters hit, women often get the raw end of the deal. Because women tend to stay inside to protect their home, they are most at risk of death and injury. And that's only one aspect. Women are also more vulnerable to sexual abuse in disaster zones, as well as being susceptible to all kinds of urinary infections because of the decrease in basic sanitation.
And yet in disasters, women are also the most resilient.
In February this year, Cyclone Winston devastated Fiji in ways we can't imagine. It spurred Fijian women to tie capes around their necks without hesitation. The superheroes of the islands, women were among the first to take initiative in reconstructing their homes and maintaining emotional stability within their families and community.
Even now, in the aftermath of Cyclone Pam, women continue to contribute to the relief efforts with complete humility. Despite losing almost everything, their stories come back to the same meek comment: "we are the lucky ones."
To say that Cyclone Winston was a seasonally bad storm for Fiji is a gross understatement. The country has never seen anything like it. The only storm to rival it was Cyclone Pam, which devastated Vanuatu in March last year – but even Pam was no match for this one. In fact, no cyclone has been. Cyclone Winston is now the strongest cyclone to make landfall in recorded history. It killed 44 people, displaced 45,000 and totalled $650 million dollars worth of damage (source).
Salome Pareti is one of Fiji's female climate warriors. Salome was heavily expecting a child at the time Winston hit. She was anxious that she might give birth during the storm. Her husband had to guide her around their shaking house in wet and darkness before she finally went into a 16-hour labour as the storm was nearing its end. She was fortunate she could make it to a hospital to deliver.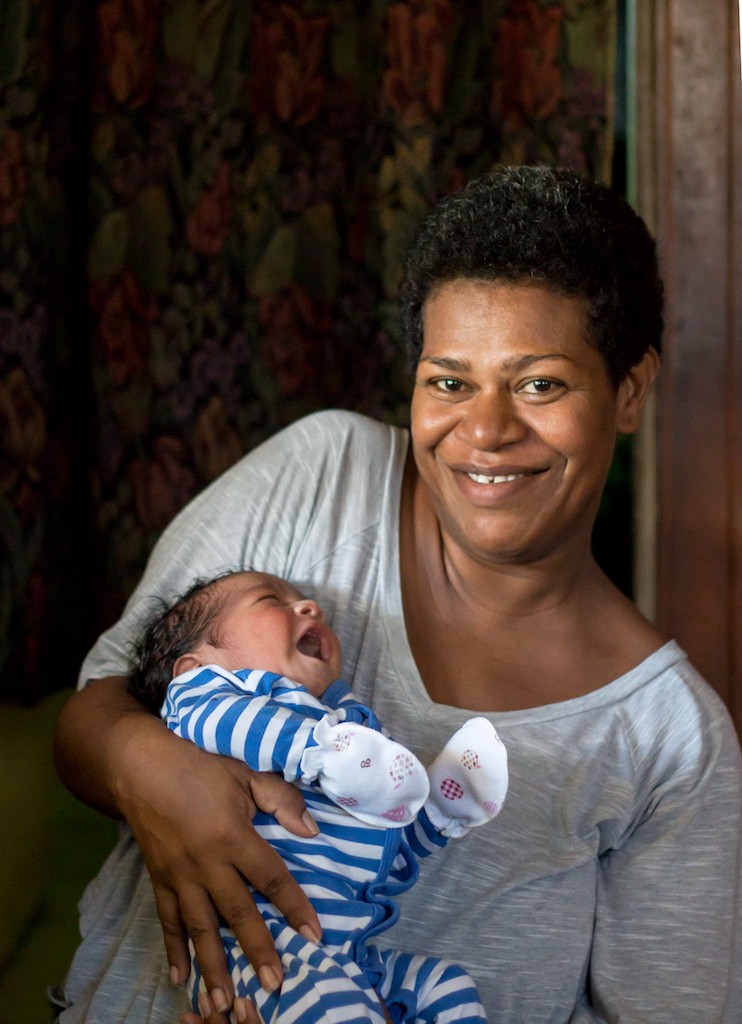 "I was unable to nurse my son however, the nurse explained to me that because of the trauma brought on by Winston, I couldn't give milk to the baby, so she advised me to go home, calm down, rest and relax and head back in later for another check. Even though I couldn't nurse my son because of the trauma, I consider myself lucky. The Indo- Fijian lady in the bed next to me had a miscarriage because of stress brought on by Tropical Cyclone Winston."
- Salome Pareti
How Winston has made Women Warriors
Women are usually not listened to in the aftermath of a disaster. This is often because there are long-standing cultural roles in place that restrict the duties women are given.
But now, Fijian women are changing that.
Femlink is a perfect example of this initiative. Femlink is a local female media group in Fiji working with NGO's such as ActionAid to ensure that women's voices are heard in natural disasters. In 2009, Femlink started Women's Weather Watch, which gives women a voice in all aspects of disaster preparation. They emphasise gender inclusion in evacuation strategies and monitor approaching storms. They are also extremely good at prioritising the needs of women and families in poorer villages and communicating how they prepare for a tropical cyclone.
Fiji Women's Rights Movement is yet another female group to launch an appeal for women after Cyclone Winston, focusing on female sanitation.
Distributing pads and tampons in a disaster zone might seem like the obvious thing to do, but it is something that is often overlooked. Menstruating women in disaster zones can be left with a whole range of problems far worse than bad hygiene. In some cultures there are restrictions placed on menstruating women. In Nepal, 'Chhaupadi' is when a menstruating woman cannot participate in household activities and sometimes women need to stay in a separate part of the house. In the aftermath of a disaster, traditions like this are almost impossible to follow, leaving women further outcaste from their family or society. Fiji Women's Rights Movement have bridged this gap by distributing basic hygiene supplies for women including pads and tampons. They aim to prevent segregation of women in disasters and have used social media to remind the community that we cannot gender discriminate in the face of adversity.
Hope for the future
Climate change is impacting Pacific nations in ways that are difficult for us to imagine. Sea level rise, coastal inundation and ocean acidification have a long-term impact on local peoples health and lifestyle. Because the effects of climate change are accelerating so quickly, Fijian communities must develop strategies to cope now. Adi Pareti is one woman hopeful for Fiji's future.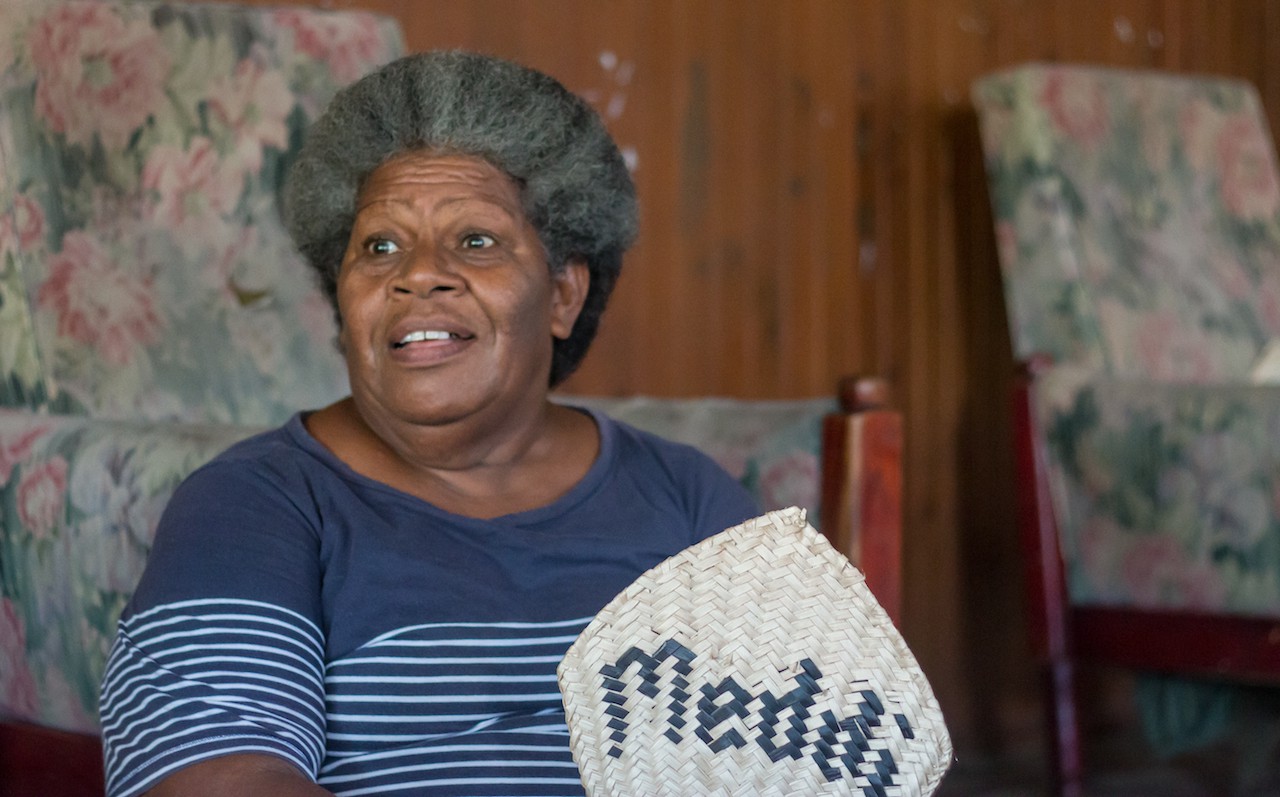 "You know when I was a child, we hardly had these [Tropical Cyclones], but now it's more and more frequent and it's devastating, but what can we do? We cannot stand out there and stop the cyclone, but we can rebuild, we can start again."
- Adi Pareti
Fiji has begun the long journey to start again. They have begun to mend their rooftops and continued to pray for their families, and perhaps most importantly, they have begun to empower women, and each other. It is only through this empowerment that we can collectively stand up to the threat of climate change; eliminate the barriers between gender inequality and move towards a fairer and safer future. The women of Fiji are the perfect role models for us. They teach us that we can effectively take action on climate change – in Fiji, and all over the world.
Cyclone Winston has shown us that Fijian women are climate warriors. But it has also shown us that all women can be.
To read more on Femlink and be inspired by the profiles of Fijian women click here
Portraits Copyright: Jeff Tan Photography.
Banner image: Facebook
---