I'll speak for myself, but I'm a big fan of working from home. I've gained more hours in the day, rarely wear shoes (I'm a Birkenstocks and socks kind of gal now and I won't apologise!), and find that I can focus a lot better. I've got a pretty view of the garden which helps. Oh, and global greenhouse gas emissions are down 8%.
A lot of businesses have been forced into crash-testing working from home options, from Zoom calls to online meeting spaces and we've made it work. Hopefully, a lot of businesses going forward will try and keep this workplace perk on offer for all staff. And Twitter just announced that employees can work from home 'forever.' It's perhaps unrealistic to think we'll never have to go into the office again, but if people are happier and getting the work done, why not?
While going into the office might still be a few months (years?) away, a lot of people want to know how we can keep WFH as an option. We received a message from someone who was worried that all the environmental benefits of working from home would be lost and we would just go back to business as usual. There's been a noticeable reduction in greenhouse gas emissions as people have used their cars less to commute. And with fewer cars in the cities, there's room to make cities more people-friendly and less car-orientated. But that's for another blog.
So what happens if you want to keep working from home?
Ok, so the thought of your office re-opening has left you in a cold sweat, lying crumpled naked on the floor? Maybe not that bad, we'll see. Look, the first step is to see what policy your workplace has put in place. If you've got the capabilities to work from home, your boss might have realised the same thing. Wait and see what they say, but keep in mind lockdown restrictions will take months to ease, so it's likely your workplace might not have a plan in place yet.
Now is a good time to start speaking with colleagues about wanting to continue WFH. We recommend doing a survey of your colleagues, and gathering your collective responses. When the time comes to have the conversation with your manager, you'll be able to show you've got widespread support for increased working options, that's it's productive for mental health and the environment.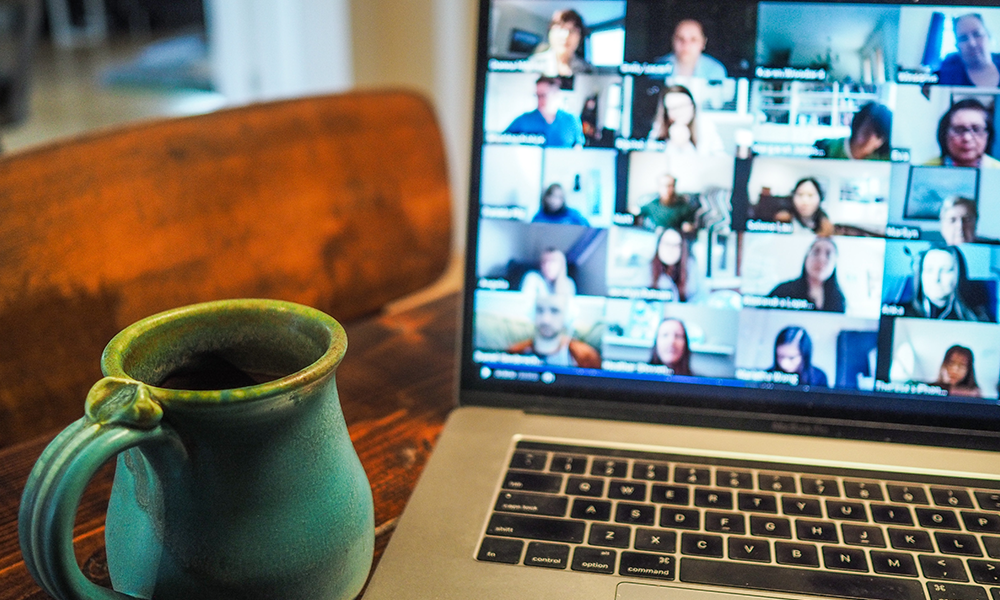 Time to Organise!
Before the actual conversation with your manager, and before they announce when the office is opening, it's time to put on your activism hat! What we're looking at is a little bit of community organising in your workplace. The idea being that maybe your voice alone isn't all that loud, but if you gather everyone else's voices, the execs of your company will find themselves faced with a cacophony that they won't be able to ignore. And something tells us you won't have much trouble finding people who agree with you on this one!
So how do you organise your workplace:
Start speaking to colleagues. Ask them if they want to work from home. Collect their answers in a survey. If they agree, they'll have to come into a meeting with you, or be included in an email to your boss about implementing more WFH options. The more people you have from your workplace in agreement, the more power you'll have to negotiate.
Have a clear strategy. When talking with your colleagues tell them that you're going to speak to your boss, you'd like the support and have a plan for how working from home will work. It's likely not everyone can be out of the office every day, so figure out how many days you can work from home.
When you've spoken to enough people, it's time to have the conversation with your boss. Stay calm, focus on the positives, have a plan for how many days you'd like to work from home and explain how well you felt it worked during the lockdown. We've mentioned before that having hard conversations requires level-headedness and also creativity.
If your boss seems like they could be harder to convince, ask them for something smaller, like a survey of staff - especially if you're at a larger company - to see what everyone wants to do. If they suggest that that could be too hard, you could nicely offer to run the survey for them! 😉
Hopefully, at the end of your conversation, you come out of this with some solid WFH options, or at least a promise from your boss to update you with a plan for WFH and how it could look in the long term (sometimes there are a few wrinkles and issues they need to smooth out first, and we should be understanding about that). If it wasn't productive (even if it was), it's probably time to join your union. In Australia? You can find out which Union you belong to here.
We've had an incredible opportunity over the past few months to realise that we can change our behaviour on a mass scale. This has shaped the way we can re-imagine our natural environment, our relationships and how we consume.
And one way we can do this? Let's change the way we work.
Photo by Chris Montgomery on Unsplash.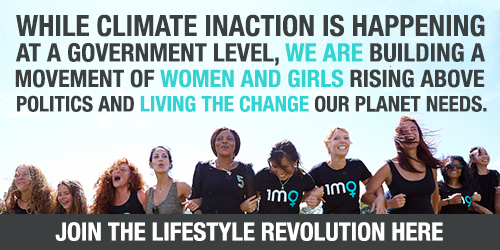 ---