We all know electric vehicles are good for the planet. At 1 Million Women, we're always going on about our founder Natalie Isaacs and her new NissanLEAF because we know that zero emissions vehicles have to be part of the renewable revolution!
But we also know our audience probably has a million questions and comments about electric vehicles which is why we asked our friends (and partners) at Nissan Australia to answer some of your questions!
Here are their answers so that next time you're having a conversation at the pub with EV sceptics, you can whip out the facts.
Question 1:
What about the embedded energy cost of producing electric vehicles and the social costs of everyone in first world countries wanting a car with a lithium battery? Please have a look at how lithium is mined and the impact of mining on communities in China and South America.
If people chose to drive a smaller car, reduce the amount of driving they do (maybe walk a bit more), drive at 90kph on the open road, the environment would benefit even more.
Answer:
Electric vehicles are a critical element to decarbonising our transport sector and have been shown to offer significant environmental benefits throughout their operation when compared to their internal combustion engine counterparts. Whilst it is true, the energy required to manufacture an electric vehicle is greater, it is more than offset during the operational life of the vehicle.
With respect to the battery specifically, the environmental and social impacts of battery production (including raw materials) is not a unique question for EV's, rather it is increasingly prevalent in many facets of modern life due to the rapid evolution of battery technology and the growth of battery powered devices (phones, laptops, power tools, garden equipment, home batteries etc. etc.). Nissan has a very clear policy in place with respect to the sourcing of minerals in line with our goal of conducting ethical, social and environmentally conscious business practices at every level of our global supply chain. This is a key part of Nissan's recently announced commitment to carbon neutrality by 2050 – which importantly includes our vehicles across their entire lifecycle, from raw materials, manufacturing, usage and end of life.
Nissan's Global Minerals Sourcing Policy Statement can be viewed here.
Check out here for more on Nissan's 2050 carbon neutrality goal.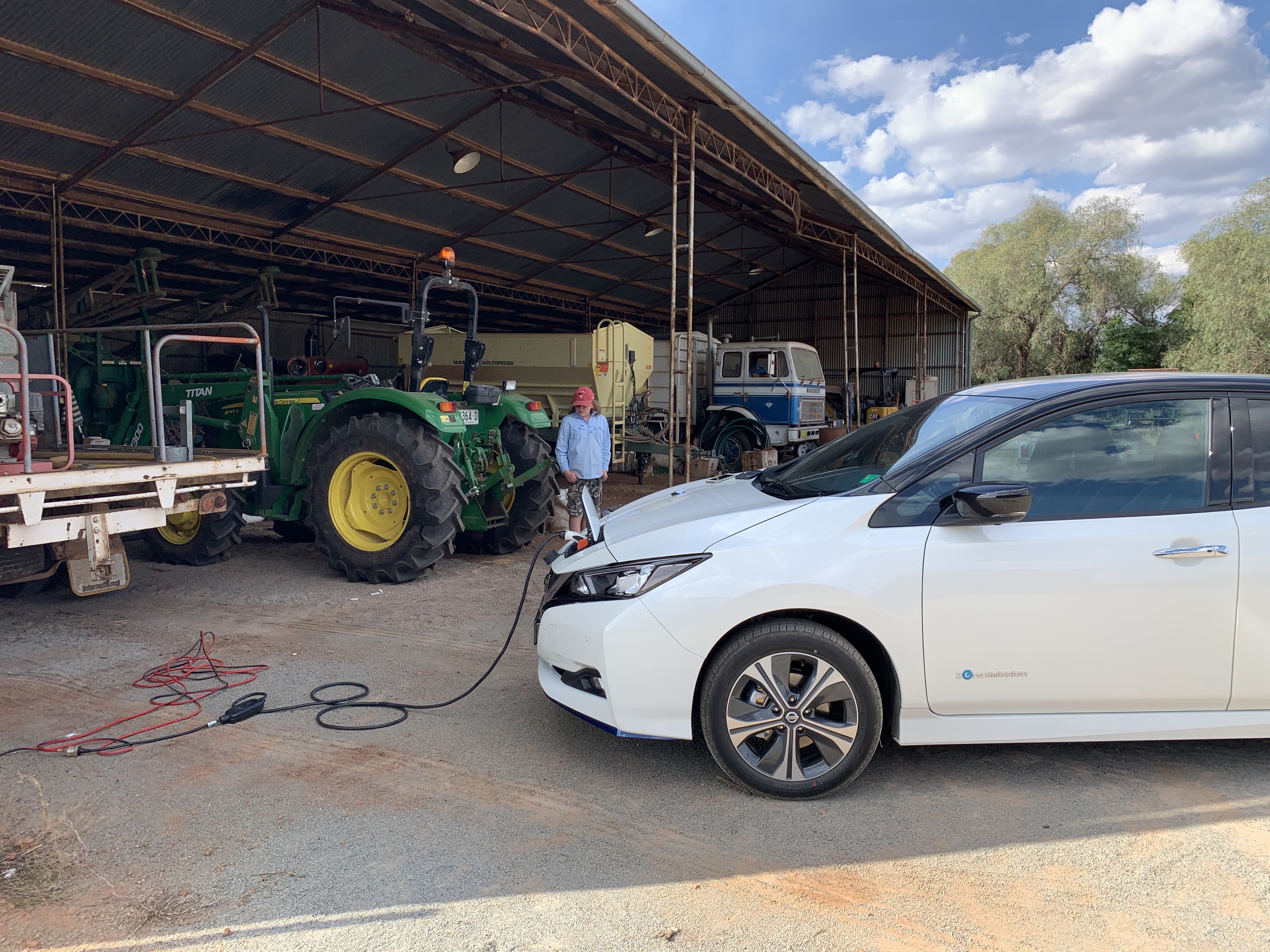 Question 2:
Where do the batteries go for recycling? What happens to the batteries? Who does this work? Then what? How much would a battery cost and does Nissan recycle the old battery?
My mechanic says, for example, very few Prius batteries get recycled because the recycle shop for them is o/s and there is no system for ensuring recycling happens or is even attempted.
Answer:
Batteries are arguably the most important and valuable component of any EV. Yet at some point in their lifetime, they simply stop working with the desired efficiency. It's an effect some of us will have experienced with smaller batteries, for example in our smartphones. EV batteries like those in the LEAF, of course, are built differently. They are much more resilient, more powerful and – when done by Nissan – also recyclable. That said, our engineers quickly realized that we could push the edges of what our EV battery could offer, delivering much more value than the raw materials inside. For true sustainability, they decided to give our batteries a second life. We have several programs operating around the world, with the longest running program in Nissan's homeland of Japan. Several months before the very first LEAF came to market in December 2010 – we partnered with Sumitomo Corp. to set up 4R Energy Corp. Its purpose: develop the technology and infrastructure to re-fabricate, recycle, resell and reuse the batteries in Nissan EVs – not for their scrap value, but to power other things not just for our customers, but society as a whole. Locally here in Australia, Nissan are working with several local technology and science organisations to ensure any batteries that have come back through the Nissan network are utilised in different second life and research projects to extract all remaining usable life out of the battery modules before ultimately being recycled, at which point the majority of raw materials are able to be recovered and redeployed into the production of new battery packs.
Question 3:
The best thing about the new Nissan Leaf is that the battery can be used as an energy source to power your home. This is a really new feature and apparently only two or three EVs coming to Australia have large enough batteries to do this.
Please investigate this and provide more information because it is a way around the issues that power providers keep raising about the need for new poles and wires.
Answer:
Vehicle-to-Grid (V2G) programs are a really exciting and unique technology that Nissan are deploying into various markets around the world. Nissan sees an exciting future for mobility, one which will see changes to the way our cars are powered, driving and integrated into wider society – with the Nissan LEAF its V2G capability an integral part of this evolution. We are actively working through all the necessary preparation, testing and ground work required to introduce V2G programs into the Australian market.
This is a particularly complicated technology to bring to market. Whilst the vehicle is ready to go, this has not been the case for the required charging hardware. The certification pathway for V2G chargers is reasonably complex and takes time as every market has its own unique requirements and regulations in terms of grid certification, electrical safety & standards etc. As such, charger manufacturers must make hardware and/or software changes market to market in order to satisfy local requirements. We expect to see V2G programs to be deployed later in 2021.
In the meantime, we have announced the first Australian V2G trial (the REVS project) which will greatly assist in bringing this technology to market. If you have missed it, please see the press release here.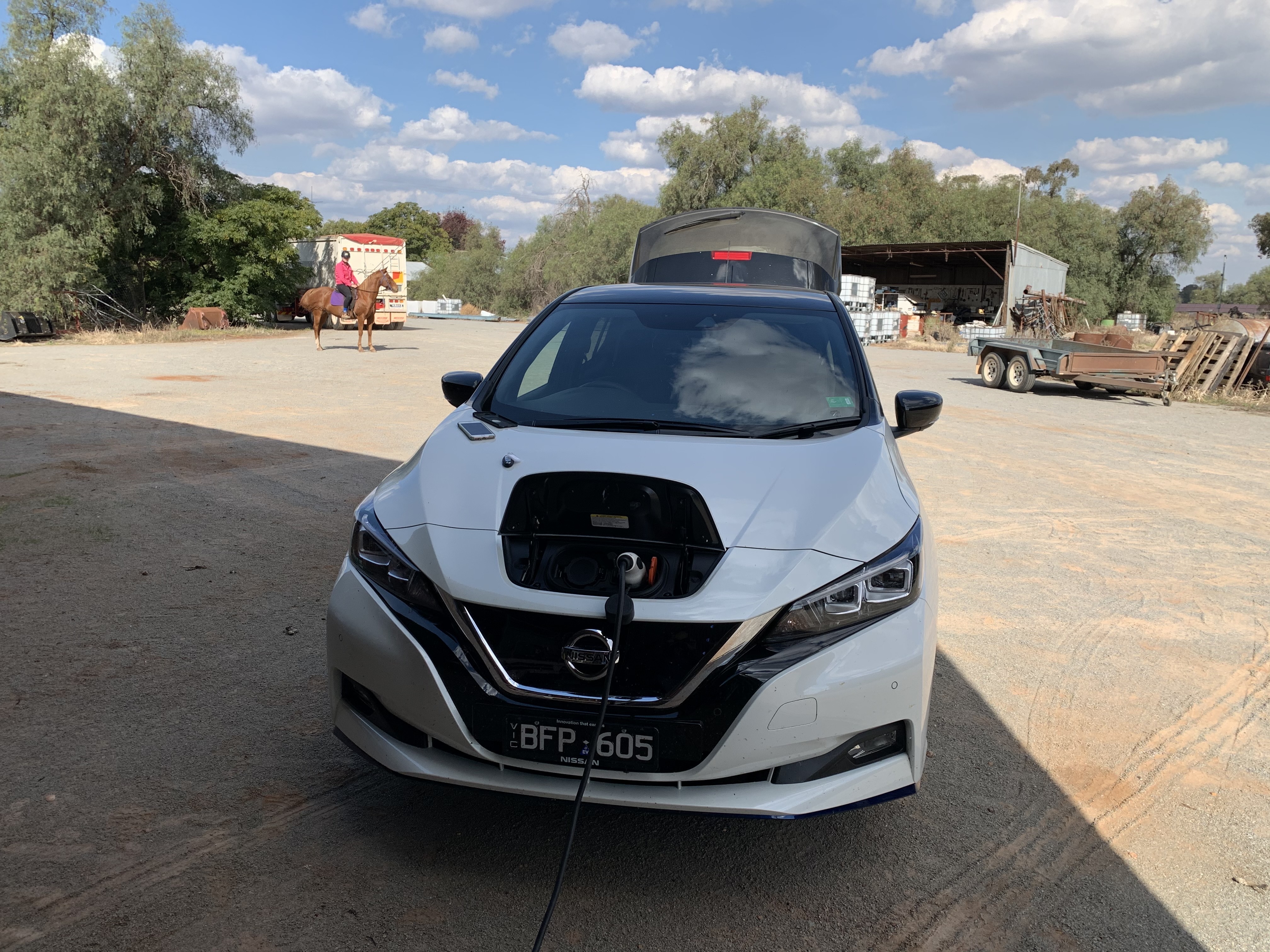 Question 4:
I own a LEAF and I'm trading it in for a hybrid due to low range and lack of charging infrastructure.
Answer:
Unfortunately charging infrastructure has traditionally been sparse, however in recent years the number has grown and continues to do so with even more announced funding and actions from various state and territory governments as well as at a federal level via the Australian Renewable Energy Agency (ARENA).
Whilst the LEAF is designed to meet the daily driving requirements of most drivers, there are circumstances where it may not work for everyone. With the introduction of the LEAF e+ in 2021, we were pleased to offer an indicative driving range of up to 385km*. Between both LEAF and LEAF e+, plus the continued increase in public charging infrastructure, it is our hope that the Nissan LEAF will satisfy the driving requirements of more and more Australians and we hope to see you back in a Nissan EV one day soon.
*450km range tested to Australian NEDC ADR81/02 standard. 385km indicative driving range using the new WLTP test procedure for the European spec model. Note Australian model has not been tested using WLTP test procedure. Figures obtained after the battery was fully charged. Figures stated for the purposes of comparison amongst vehicles tested to the same technical procedures only. Actual real world driving range may vary depending on factors such as battery age and condition, driving style, use of heating/cooling, traffic conditions, weather conditions, any accessories fitted and vehicle load.
Question 5:
I had a Nissan Leaf and when I bought it in 2012 I was told that I would be able to buy a new battery. When I tried to replace the battery, I was told Nissan did not stock the new batteries in NSW and I was forced to sell it in 2019. If this is still the case it would be good for people to know this, as it was a big investment on which I lost money. I now drive a hybrid.
Answer:
Nissan always endeavours to stock both replacement batteries as well as individual modules. Due to exceptionally low incident rates, traditionally a low level of inventory is maintained locally to avoid batteries sitting in storage for prolonged periods of time as that can have an impact on the health of the replacement battery/modules. Even in the event that a new battery may not be in stock at the time, Nissan EV dealers will be able to order the part via Nissan Australia to secure from the relevant supplier - due to fluctuating global demand, there can be delays in securing parts from time to time.
As the volume of EV's continues to grow, Nissan continually monitors demand and feedback from Dealers and Customers, in order to increase parts inventory accordingly.
Question 6:
Can we convince big businesses and Governments to buy fleets of electrical vehicles to make this whole thing more mainstream?
Answer:
Government policy and support is an important signal to both consumers and the electric vehicle industry - which leads to increased private/business investment and improved consumer choice. Based on international examples, the countries that are leading the way with EV adoption have very strong policies, targets and supportive measures in place to support the increased adoption of electric vehicles. This is something we would love to see here in Australia too. If this is something you also believe is important, then we encourage you to contact your local state and federal member of parliament - quite simply, the more they hear it from their constituents, the more likely we will see action and support here.
A million thanks to Nissan Australia for assisting us with this article. Disclaimer - Nissan Australia is a financial partner of 1 Million Women through their 100% electric Vehicle Nissan LEAF.
---