Recently I moved house and in the process of doing so took the liberty of throwing out, giving away and repurposing things.
There are some things you need to dispose of safely to ensure minimal impact to the environment. It struck me that when I am driving around I often see things dumped on the side of the road illegally or outside people's places. Have we as a society become that complacent to not dispose of items correctly? Or is it a case of people don't know where to dispose of certain things?
So let's have a look at a few common items people may throw out at some point whether moving house or not.
Mattresses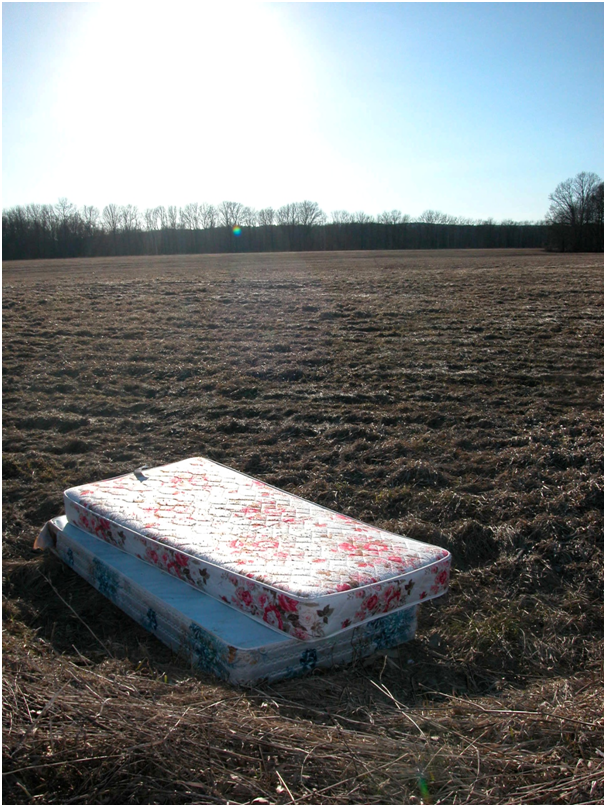 [Image: Morgue file]
One of the most dumped items on the side of the road, mattresses take up a significant amount of landfill. 1.25 million are dumped every year and they can take years to break down. But there are some great initiatives out there for when your faithful freind is no longer giving you that good night's sleep.
Mission Australia's Soft Landing mattress program provides a recycling and refurbishment service which in turn provides jobs for people in the Illawarra region. IKEA has now also partnered with Soft Landing and for a small fee, your old mattress can be taken away and recycled when a new mattress is purchased.
Mattress parts such as springs are recycled as scrap metal and the fabric becomes stuffing for boxing bags. Mattresses which are still in good condition are refurbished and sold at charity stores.
Whitegoods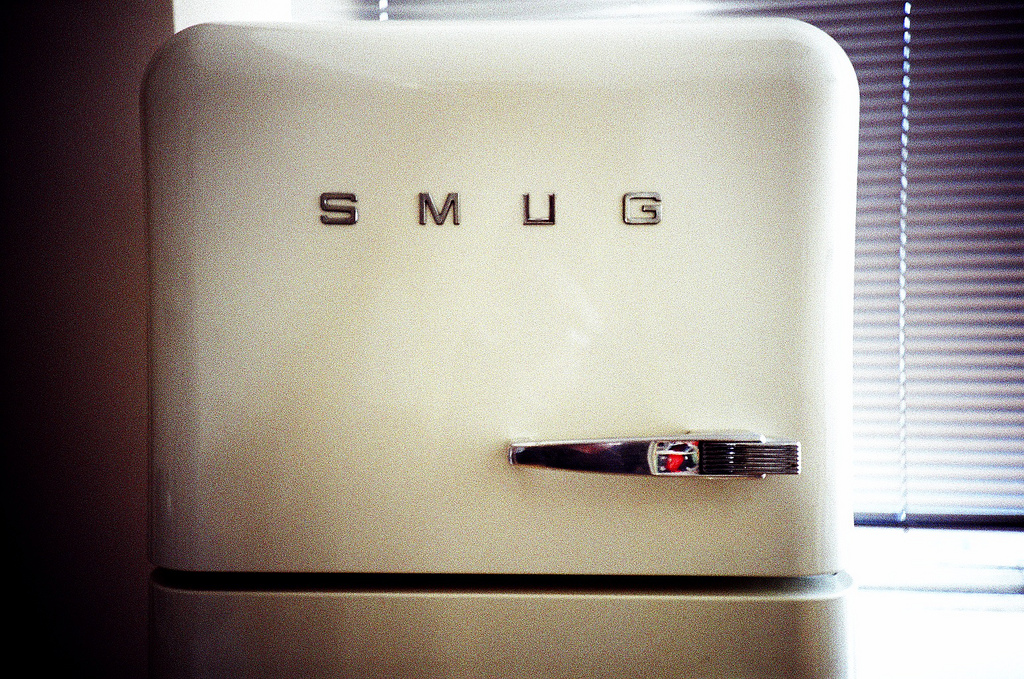 [Image: Johnny Hughes]
Fridge died? Washing machine wiped out? Never fear, there are several ways you can repurpose or dispose of these items.
If you are a bit handy with the tools, repurpose that old fridge or bar fridge into...
An outdoor ice chest for bbq's, entertaining etc:

Outdoor Ice Chest

Planter box (need a hole saw to drill drainage holes)
Worm Farm:

Gardening Australia

Storage for gardening stuff
If you are into brewing, turn the old fridge into a

kegerator

.
To dispose of old white goods for recycling, most home appliance stores now have a removal service when you purchase a new appliance. Your local council also has recycling drop-off points.
The NSW Government has a fridge buy back scheme for those who have an old but functional fridge. The program is designed to reduce greenhouse gas emissions by removing approximately 1 tonne of carbon per fridge and in the process saving the owner money on their energy bill as most old fridges draw a considerable amount of power.
Batteries and globes
Batteries contain heavy metals and chemicals. It is believed it can take several centuries for a battery to decompose and even then some of the materials may not. But there are many places now which accept batteries for recycling including Aldi supermarkets, BatteryWorld, IKEA stores and council drop off points.
Car batteries however, need some extra care when disposing of due to the acid and other chemicals within. Many councils around Australia offer Chemical Clean Out days where you can dispose of car batteries. Contact your local council for further information.
There are so many types of light globes on the market from fluorescents to incandescents.
However many globes can contain mercury which can leach into the environment. But if globes are recycled, materials such as aluminium, phosphor and more which can go into making other products.
You can dispose of blown globes and tubes at IKEA stores, council recycling points and Bunnings stores.
Old linen
Got some old towels or blankets which still have some life left in them? Give them to your local animal rescue or homeless shelter.
Old sheets make for great drop sheets and protecting furniture while moving house, or give one to the kids to make a fort with!
Cut them up and turn them into cleaning cloths or rags.
E-Waste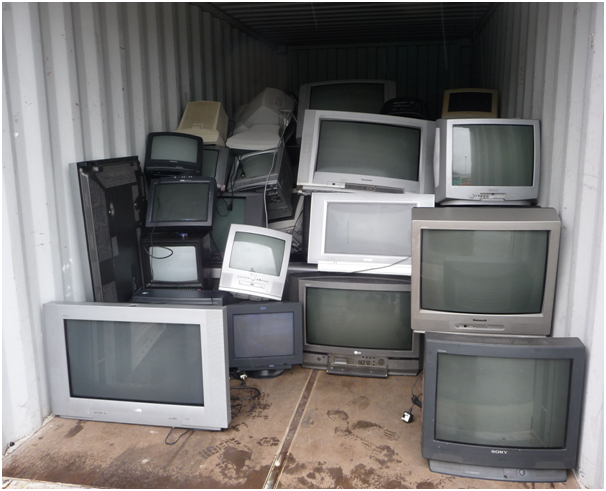 [Image: Morgue file]
A problem worldwide, however in Australia millions of computers, tv's, printers and more are dumped each year into landfill. E-waste is also responsible for a large amount of heavy metal and chemicals being dumped into landfill, eventually leaching into the environment and into the food chain. Many e-waste items also contain precious metals and other parts which can be recycled into new products.
But we can do something to divert e-waste from landfill into recycling. Many councils around Australia have drop off points for e-waste and collection days. Plus you can drop items at Officeworks stores and resource recovery centres.
Mobile Phones
Did you know around 95% of the materials it takes to make a mobile phone can be recycled?
Mobile phones often contain precious metals such as gold, silver, copper and more which can be salvaged and turned into new products. However, it is important to recycle mobile phones as their batteries can contain heavy metals like cadmium which can leach into the environment.
Plus by recycling more phones, it means mining for minerals like coltan can be reduced. Coltan is a rare but essential mineral found in most mobile phones, sadly 80% of this comes from Mountain Gorilla habitat in Africa.
So where can you recycle your old phones? Mobile Muster has drop off points Australia wide where you can dump your old phones to be recycled. Plus several zoos around Australia also have drop bins near their gorilla exhibits.
Vitamins and medicines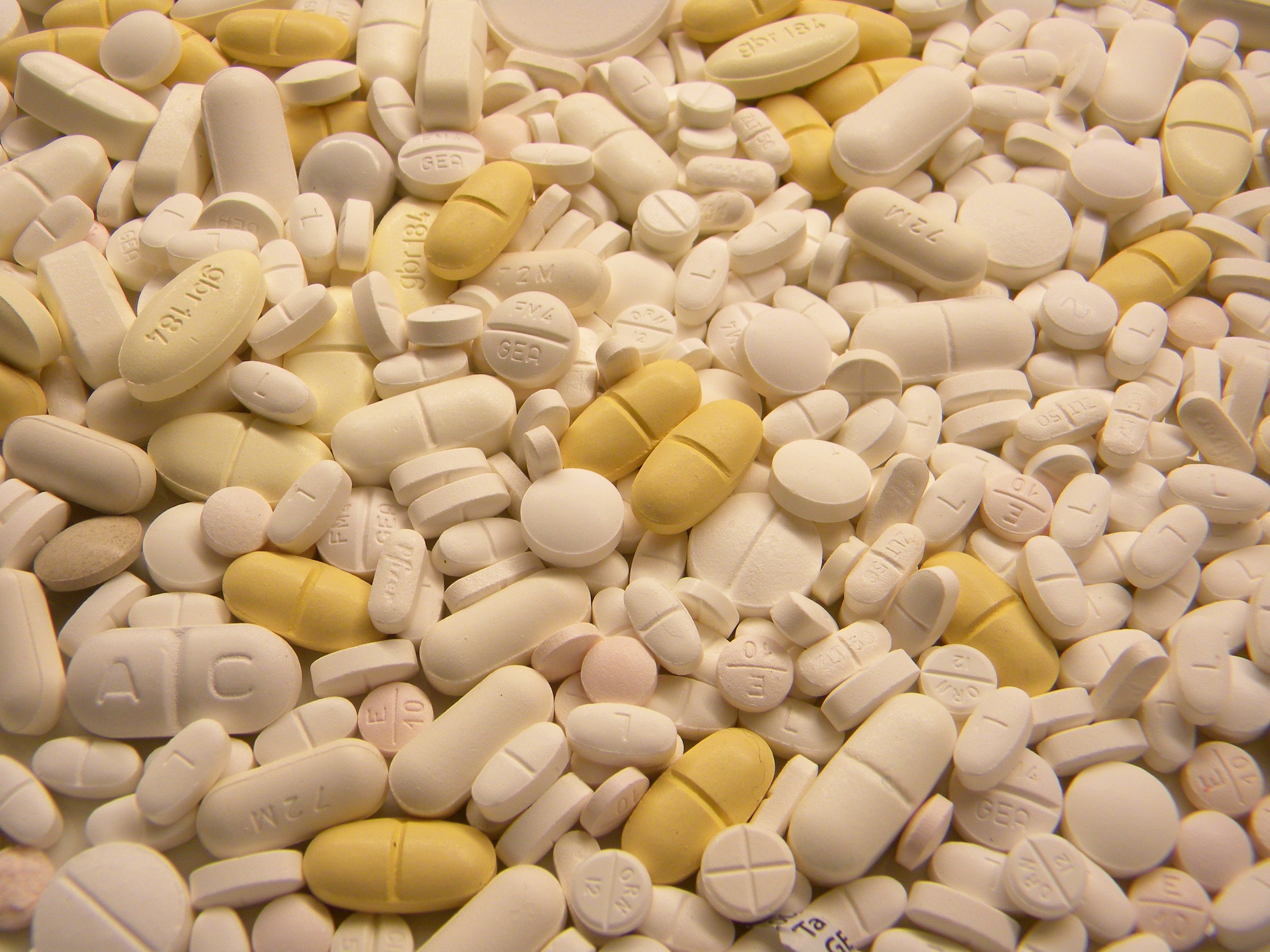 [Image: Wikipedia]
A familiar sight in many drawers and cupboards across Australia are bottles of partially used vitamins or significantly out of date medicines. But don't flush them or put them in the bin to contaminate the environment. The National Prescribing Service recommends we dispose of unwanted vitamins and medicines at your local chemist. This is a free service Australia wide and the chemist will arrange for the disposal of collected items safely.
Chemicals, paint etc.
Household chemicals and paint have the potential to contaminate soil and pollute waterways, destroying life within and endangering human health. Nitrates in gardening fertilisers and pesticides can cause algal blooms in waterways, resulting in death of fish and excessive growth of aquatic plants.
There are plenty of places to safely dispose of these hazardous substances. In NSW, the Environmental Protection Authority has established a CleanOut service where people can take their household chemicals, motor oils and even gas bottles to be disposed of. In NSW, many local councils also host events throughout the year in conjunction with the EPA, where residents can drop off their chemicals to be disposed of safely. Check with your local council or EPA for when you can dispose of chemicals. Alternatively, go natural where possible and ditch the heavy cleaners.
Ultimately though before purchasing any of these items think about whether you need any of them and if what you currently have is still functional vs buying the newest and shiniest, what's trendy etc. Sometimes it is also worth investing the money into good quality appliances with high energy ratings vs what is cheap and disposable.
READ THIS NEXT: Don't throw away your old clothes, repair them!
We're building a movement of women fighting climate change through the way we live.
Join us and be counted.
---