The world has been following the protests at Standing Rock for the last few months, watching as a social media trend has been kicked-up by our keyboard-grazing era offering solidarity with protestors on the ground. Whilst some might say this demonstrates a modern-day delusion that clicking a button makes a difference, I believe that displaying solidarity through a tool readily available to us, at least, starts the conversation that leads to action.
Over the past months, hundreds of indigenous persons and their allies have gathered near the crossing of the Missouri and Cannon Ball River in the ancestral territories of the Standing Rock Sioux tribe. Their goal is to stop the building of the Dakota Access Pipeline (DAPL), which would connect production fields in North Dakota to refineries in Illinois. The main concern is that an oil leak would threaten water quality for many members of the tribal community.
Oil pipes burst, a lot. Since 1995 there have been more than 2,000 significant accidents involving oil and petroleum, and between 2013-2015 an average of 121 accidents happened every year.
But what some of us might not realise is, this is happening in Australia too…
In November 2015, Jemena (A gas, electricity and water provider) was selected by the Northern Territory Government to construct and operate the Northern Gas Pipeline (NGP).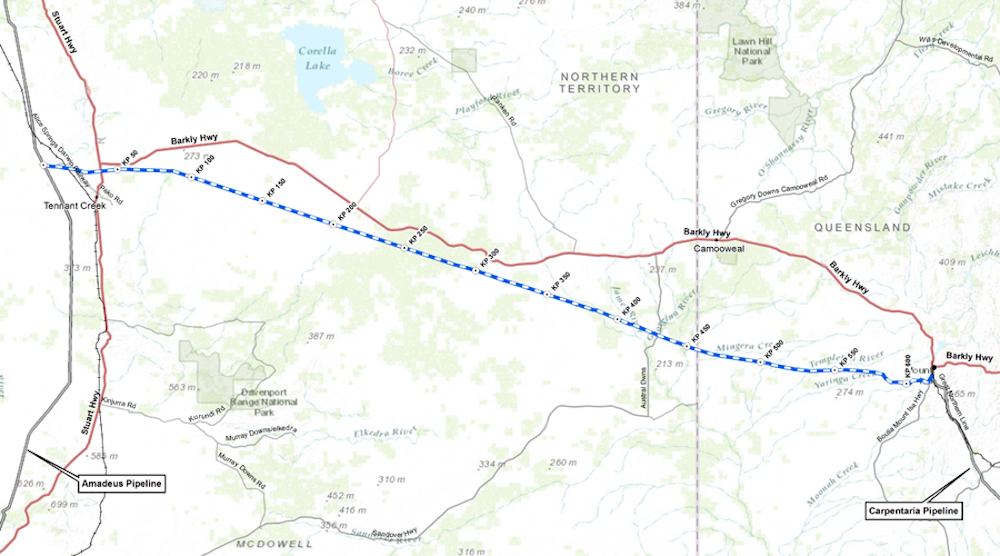 This is a 622km high-pressure underground pipeline that will connect gas fields in the Northern Territory with customers in the Eastern Gas Market. The NGP will run between Tennant Creek in the Northern Territory and Mt Isa in Queensland. The construction of the NGP is expected to commence in early 2017 and be completed by 2018.
Back in July of this year Northern Territory Traditional Owners, whose land is being targeted for the proposed gas pipeline, walked out of a joint Central and Northern Land Council meeting. The Wakaya Traditional Aboriginal Owners say that authorities are unconcerned about the potential damage to the environment and sacred sites. They are anxious about the impacts of fracking gas fields and disdainful about the threats this has on their land, water and livelihoods. The Wakaya Traditional Owners are unanimous in their decision to oppose the NGP.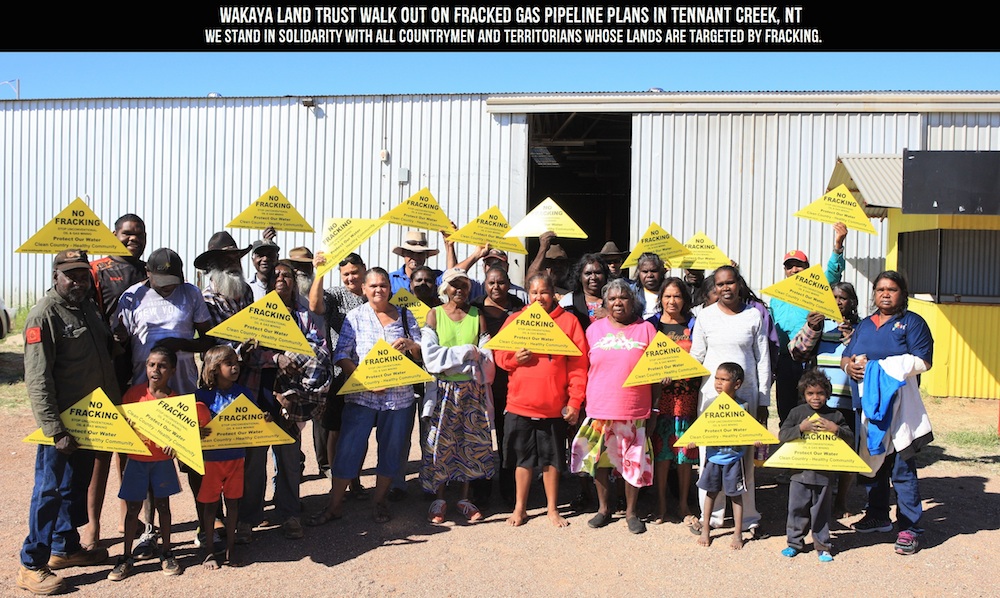 A Traditional Owner named Max Priest explains,
" If we say yes to the pipeline we would be helping the fracking industry to expand across the whole Territory and damage not just our own but other mob's country. We are standing up and saying no to this pipeline not just for our sake but on behalf of a lot of station owners and Native Title mob who don't have any rights to stop the gas companies walking on and damaging their land"
According to an open letter to Chief Minister Michael Gunner and NT Labor, over 380 Traditional Owners and members of the Alawa and Mangarrayi Aboriginal Land Trusts contest the fracking agreement and believe they were not officially consulted or explained the scale and risks of an operational shale gas field.
The NT Gunner government have implemented a moratorium on fracking, however this is to be reviewed in the future and it is uncertain what will happen or how long it will remain. Victoria is introducing legislation to permanently ban exploration and development of unconventional gas in the state, including coal seam gas and fracking. This it the outcome one could hope for through protesting and what will hopefully become of this moratorium in the Northern Territory.
Climate justice
In Dakota, the pipeline's construction has already destroyed some of the Sioux Tribe's sacred burial grounds. According to Associate Professor of Philosophy and Community Sustainability, Michigan State University Kyle Powys Whyte, standing up for water quality and heritage are intrinsically tied to climate justice and decolonization for indigenous peoples.
Whyte explains how climate justice means that it is ethically wrong for some groups of people to suffer the detrimental effects of climate change more than others. We know that indigenous communities are already being affected by climate change impacts and are the first climate refugees.
For the Wakaya tribe, not being consulted about the environmental impacts of the Northern Gas Pipeline (NGP) is a discredit to their sacred ownership of the land and a danger to the livelihood it provides. Wakaya Traditional Owners are calling for support too.
Read this next: http://www.1millionwomen.com.au/blog/why-i-checked-standing-rock-facebook/
[ Header Image: Seed.org.au]
[ Body Images: Jemena.com.au & Lockthegate.org.au]
We're in a climate emergency and it's going to take all of us to get out of it. That's why 1 Million Women is building a global community of women committed to fighting climate change with our daily actions. To join the (free) movement just click the button below!
---