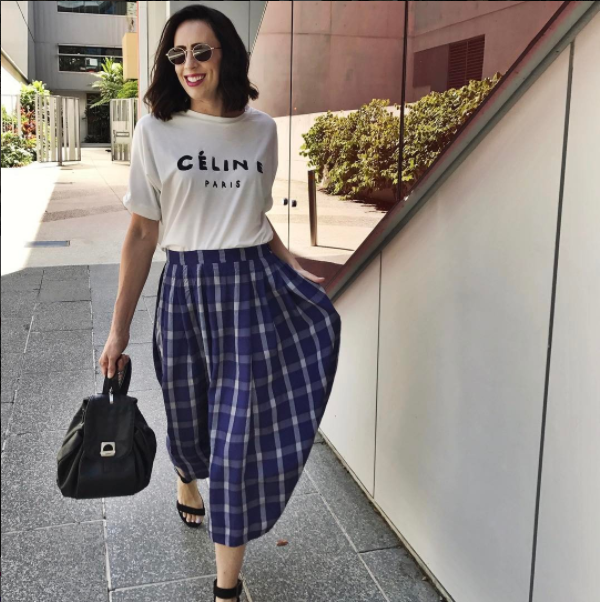 Name: Hannah Klose
Handle: @nevereverpayretail
Follow for: Secondhand style inspiration and a guilt-free reason to shop
The Brisbane blogger hasn't bought a single piece of new clothing since 2014 – but you wouldn't be able to guess that from the sleek style shots that litter her Instagram account. With the washed-out denim, chic monochrome prints and structured accents of in-season styling, Klose's @nevereverpayretail looks, at first glance, like every other Australian style blogger hitting post right now. And that's a compliment – because where other bloggers gaze up in moody shoots from under $400 fedoras, Klose's likely cost a gold coin from Vinnies Toowoombah. A dedicated op shopper, Klose shops secondhand for moral, ethical and sustainability reasons – as well as for the fact that a unique look is guarantee.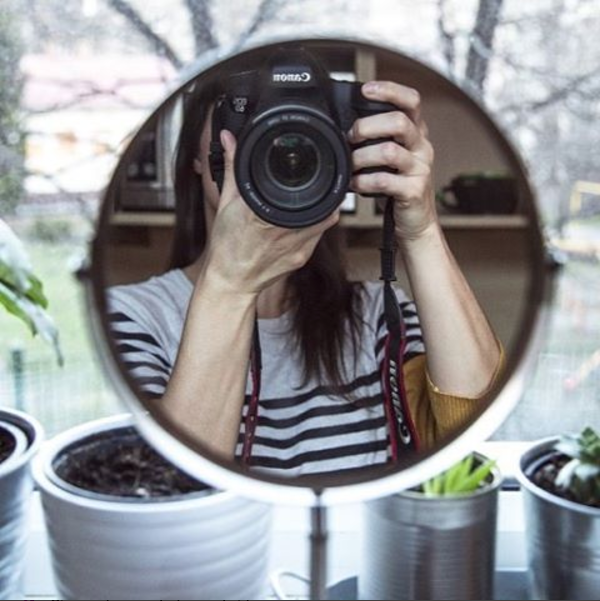 Name: Jennifer Nini
Handle: @ecowarriorprincess
Follow for: A useful starting point for everyday ethical living
In 2010, Nini was slugging 60-hour weeks in a corporate job, caring about sustainability at a time when it wasn't cool, and wondering what she could do about it. Enter Eco Warrior Princess – a now-behemoth blog dedicated to sustainable living and eco-conscious fashion that Nini founded nearly a decade ago as a self-described "lone ranter" publishing on topics like ethical style, environmentally friendly beauty products, and managing a waste-free home. She's since founded a copywriting agency for socially responsible businesses – The Social Copywriter – and become a leading voice in ethical fashion and women in social enterprise – and her Instagram account, jointly managed by her and her Eco Warrior Princess team, remains full of practical tips for sustainable living, delivered in a gentle, personable way that educates without accusing.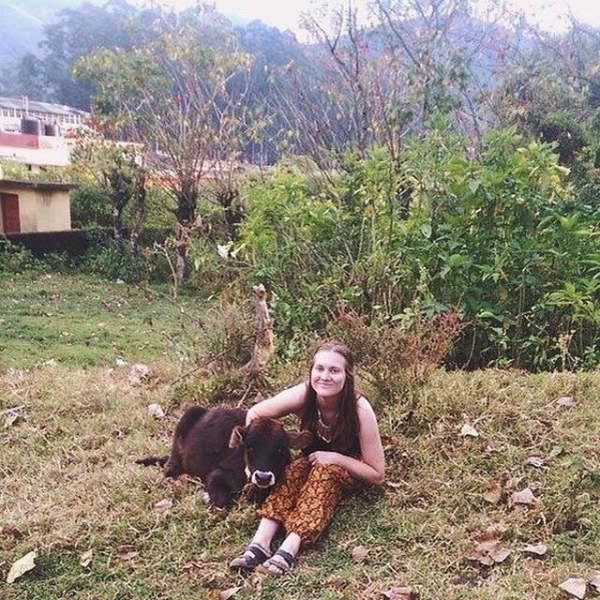 Name: Jaclyn McCosker
Handle: @jaclynmccosker
Follow for: A roadmap for conscious, intersectional city living
With an online beat spanning everything from morality and non-violence to DIY household cleaners, blogger and writer Jaclyn McCosker offers all the information you could need in living a conscious life – but somehow manages to deliver it in an intimate, engaging way that's always informative and never overwhelming. A minimalist, vegan, feminist and activist, McCosker frequently posts practical tips, DIYs and philosophical arguments for leading a sustainable lifestyle that intersects zero-waste, eco-conscious and cruelty-free ideas, and documents closely her efforts to practically live her values every day, in a way that'll inspire you to follow along.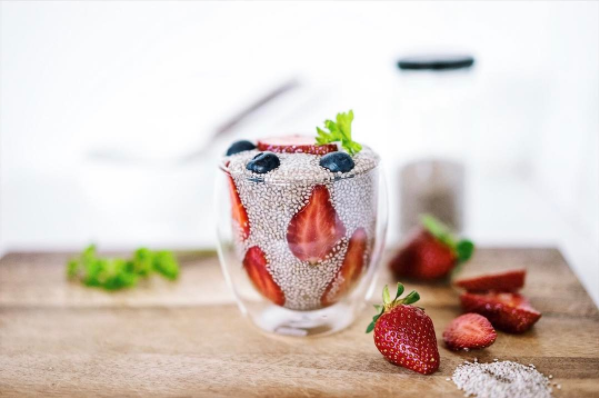 Name: Keren Natalia
Handle: @passionatelykeren
Follow for: Easy vegan recipes and a glimpse into a plant-based lifestyle
You'll last just a few minutes scrolling @passionatelykeren's feed before you fall in love with her – the Sydney vegan's account is chock-full of light-hearted chatter, questions and jokes, underscored with a more serious message. A former omnivore, Keren shares recipes, DIYs and practical tips for transitioning to a plant-based lifestyle – just like she did in 2013. With a warm approach and a heap of video content, Keren skilfully shares her message in an engaging, friendly way, and you'll surface from her feed forgetting for a moment she's actually not your best friend.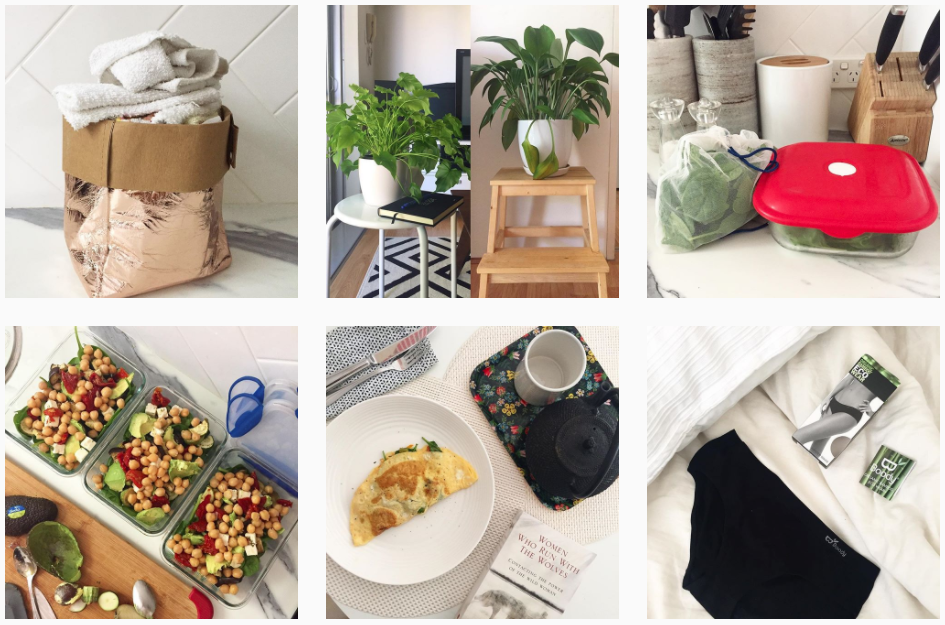 Name: Anita Vandyke
Handle: @rocket_science
Follow for: Motivational zero-waste boot camp
It's easy to be overwhelmed by the size and severity of the world's environmental challenges – but for Anita Vandyke, learning about it was just the kick she needed to start living a waste-free lifestyle. A qualified rocket scientist-turned medicine student, she started her eco Instagram account, @rocket_science, after hearing how our small actions can make a real difference in the grand scheme of things – things as simple as carrying a water bottle instead of buying plastic ones, for example. Now, she posts frequent tips and ideas for sustainable living – everything from recycling tips to op-shopped style shoots – as she hashtags her way to a totally zero-waste life (she's a fan of monthly challenges, like #PlasticFreeJuly and #NoSpendtember, and this month's #FrugalFebruary series offers practical tips on conscious consumption and saving money). Hit follow now and you'll thank yourself next time your idle scrolling delivers an easy, do-right-now tip for eco-conscious living.
Sophie Raynor lives, writes, cycles and composts in Melbourne, works in not-for-profit communications, and blogs about most of it.

Read this next: Sustainable Fashion 101: The Beginner's Guide to Dressing Ethically
We're in a climate emergency and it's going to take all of us to get out of it. That's why 1 Million Women is building a global community of women committed to fighting climate change with our daily actions. To join the (free) movement just click the button below!
---