T-shirts may be inexpensive to buy, but the environmental cost can be great. Your t-shirt has an impact on the environmental from time the cotton is grown and harvested to when it is woven and manufactured, dyed with toxic chemicals, and shipped long distances.
It can take an incredible 2700 liters of water to produce the cotton for just one single t-shirt. With only one percent of the world's water supplies being clean and accessible, this is highly significant. Cotton farming also takes up agricultural land that could be used to produce food for local communities and it uses an extremely high number of chemicals during production.
Human-made fibres such as polyester and nylon also come at a high cost because they are manufactured using petrochemicals, pollute wastewater and are non-biodegradable.
Waste
According to the Council of Textile and Fashion Industries of Australia, clothing is the fastest growing household waste in Australia. Australian's sent $500 million of clothing to the tip in 2013.
Recycling
Only around 18 per cent of clothing is recycling and this is primarily done by charity shops who re-sell the high quality clothing and send lower quality clothing overseas to developing nations. Although on one level this does help communities, some people view this as a way we are shifting our waste.
What can you do to reduce clothing waste?
Avoid impulse buying by focusing on what you need, not what you want in the moment.
Buy fewer clothes, but choose quality well-made items that will last many wears.
Choose classic styles that won't go out of fashion and that you won't tire of.
Care for your clothing by treating stains straight away.
Extend the life of clothing by sharing and swapping with friends and purchasing second-hand clothes.
Learn to repair and re-fashion clothes to give them a whole new life.
Upcycling
T-shirts are made from jersery fabric which is a woven material that frays very little so is perfect for repurposing. Upcycling is another fun and creative way of extending the life of textiles by delaying their trip to landfill. Check out these ideas for upcycling t-shirts, then gather a bunch of friends for eco-crafternoon!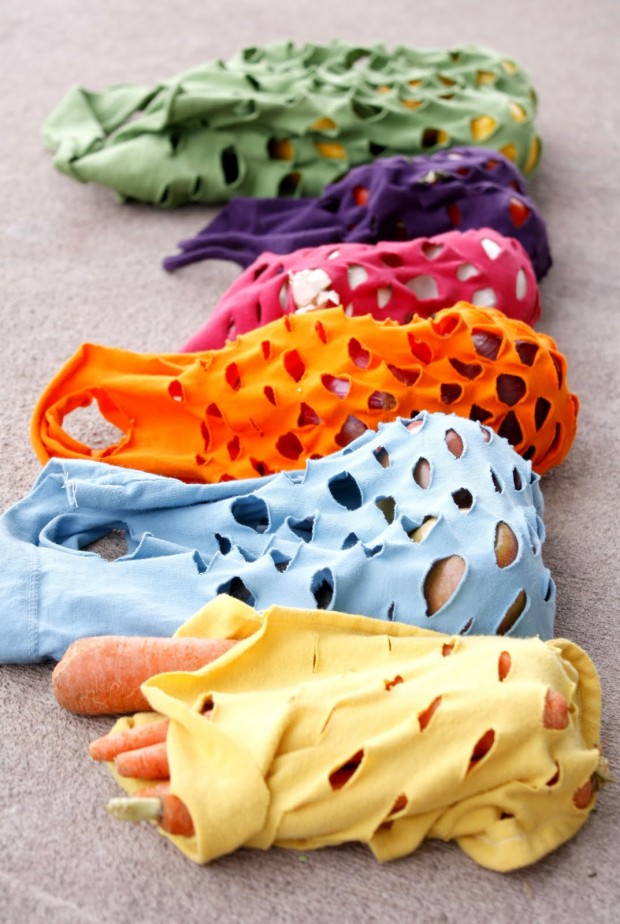 1. Shopping bag
Old t-shirts make great shopping bags and there is a no-sew version so it's not a problem if you don't have access to a sewing machine.
image: Delia creates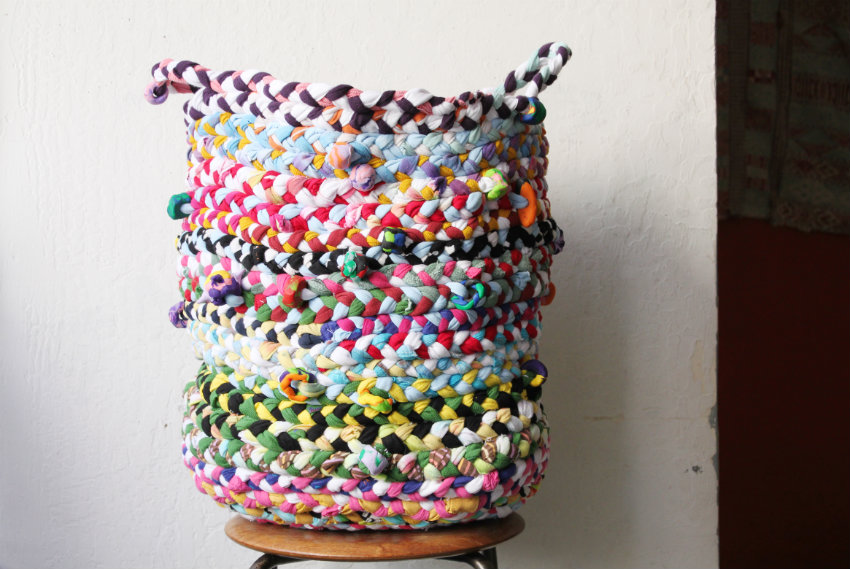 2. Braided basket
These would make great gifts. I'm going to start off with the braided basket then I'm keen to brush up my skills so that I can give the crochet basket a go too.
image: Corner Blog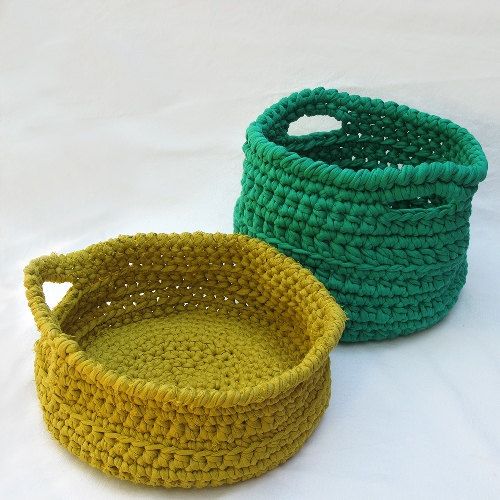 3. Crocheted basket
image: craftnoire blog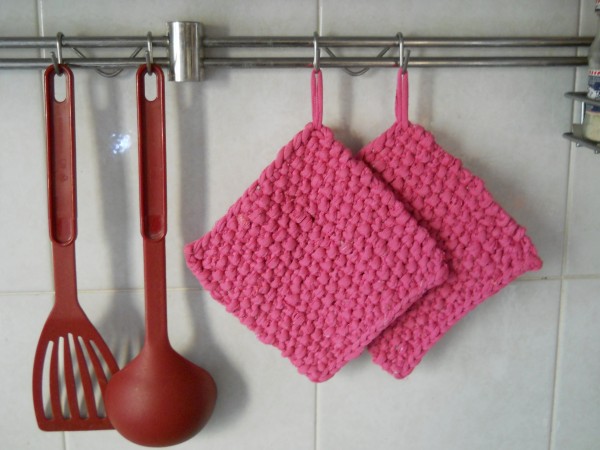 4. Pot holder
This is a great idea – cotton t-shirts repurposed into knitted potholders. Remember to avoid synthetic fibre blends for this one because they won't be heat resistant.
image: Recyclart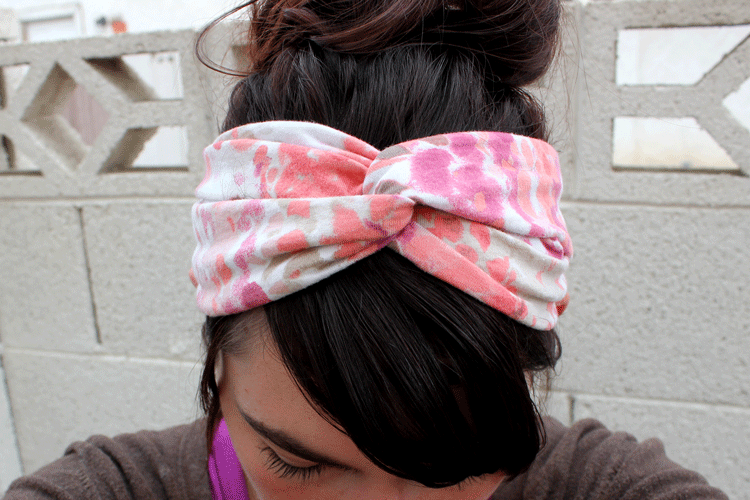 5. Head-band
Here's a quick project to make for babies, kids or adults. No-sew patterns include a simple band, knotted headband, woven headband, and a braided headband. Add your own personal touch with some decoration from t-shirt scraps.
image: Honeybee vintage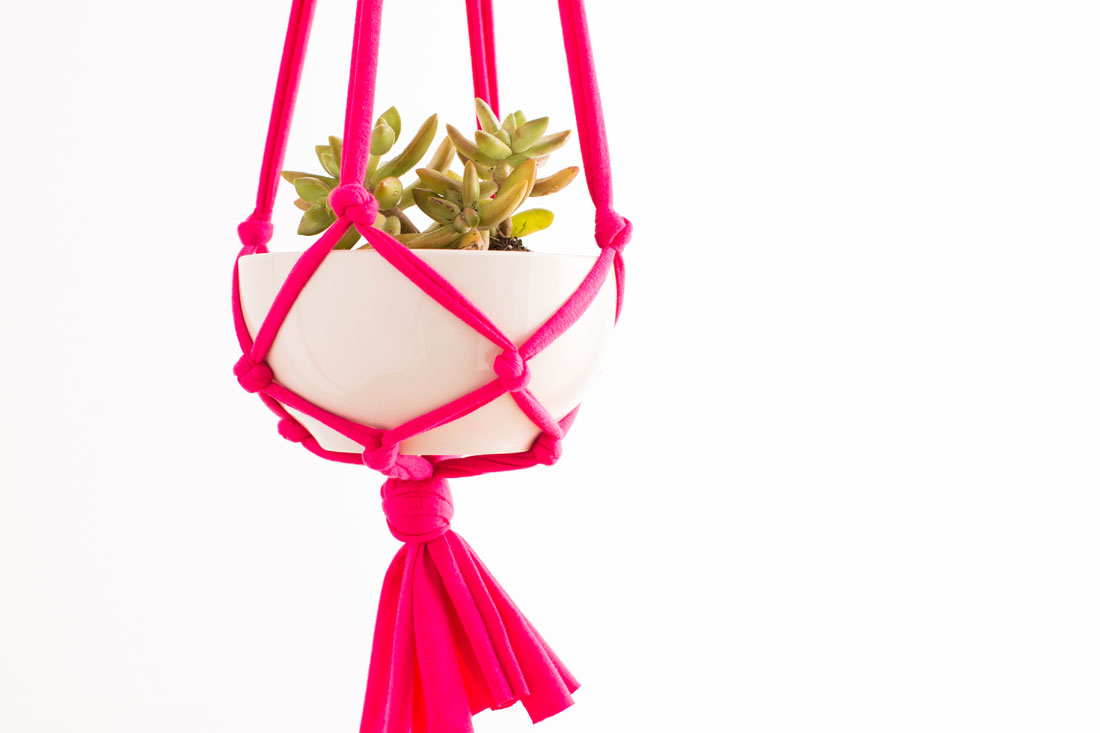 6. Plant hanger
Macrame is back! Use this project to add some colour to your outdoor entertaining area.
Image: Brit and Co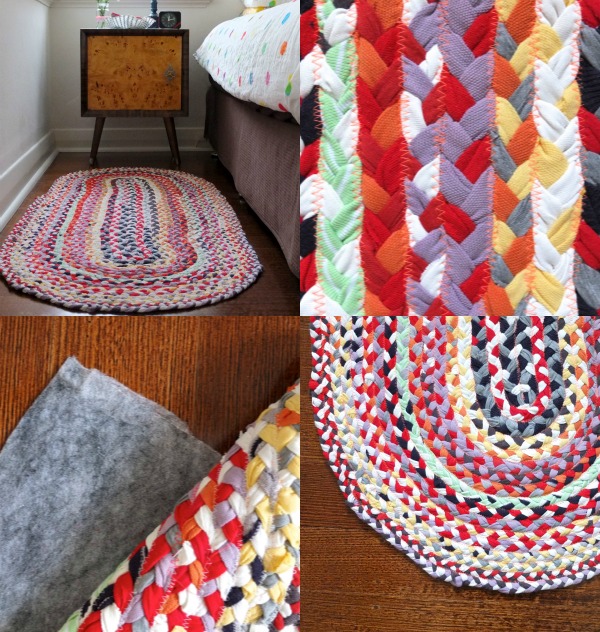 7. Rag-rug
Rag-rugs have been around for years and there are lots of instructions on how to make different sorts of rugs. Limit your colour palette by grouping t-shirts into colours for a more stylish look.
image: My Poppet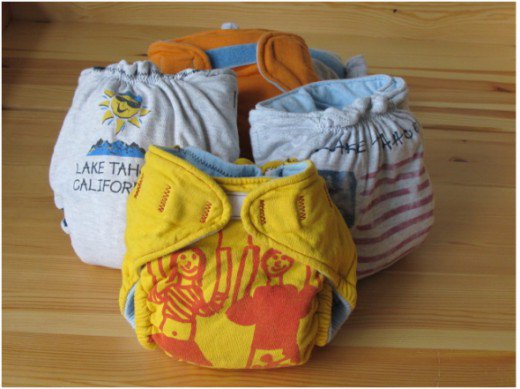 8. Cloth nappies, burp cloths, and bibs
Repurpose your t-shirts for the new little person in your life. The soft cotton fabric makes great cloth nappies, burp clothes and bibs.
image: Hubpages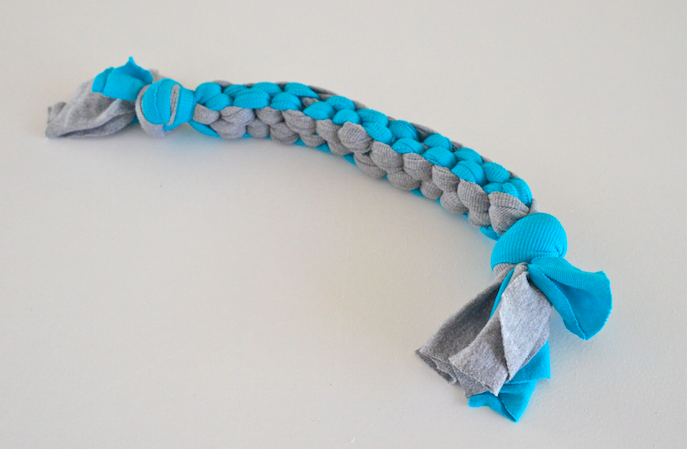 9. Dog toy
My dog Maya loves the dog toy I made her using this pattern. I also used old leggings and tracksuit fleece material for some.
image: Anna Gregory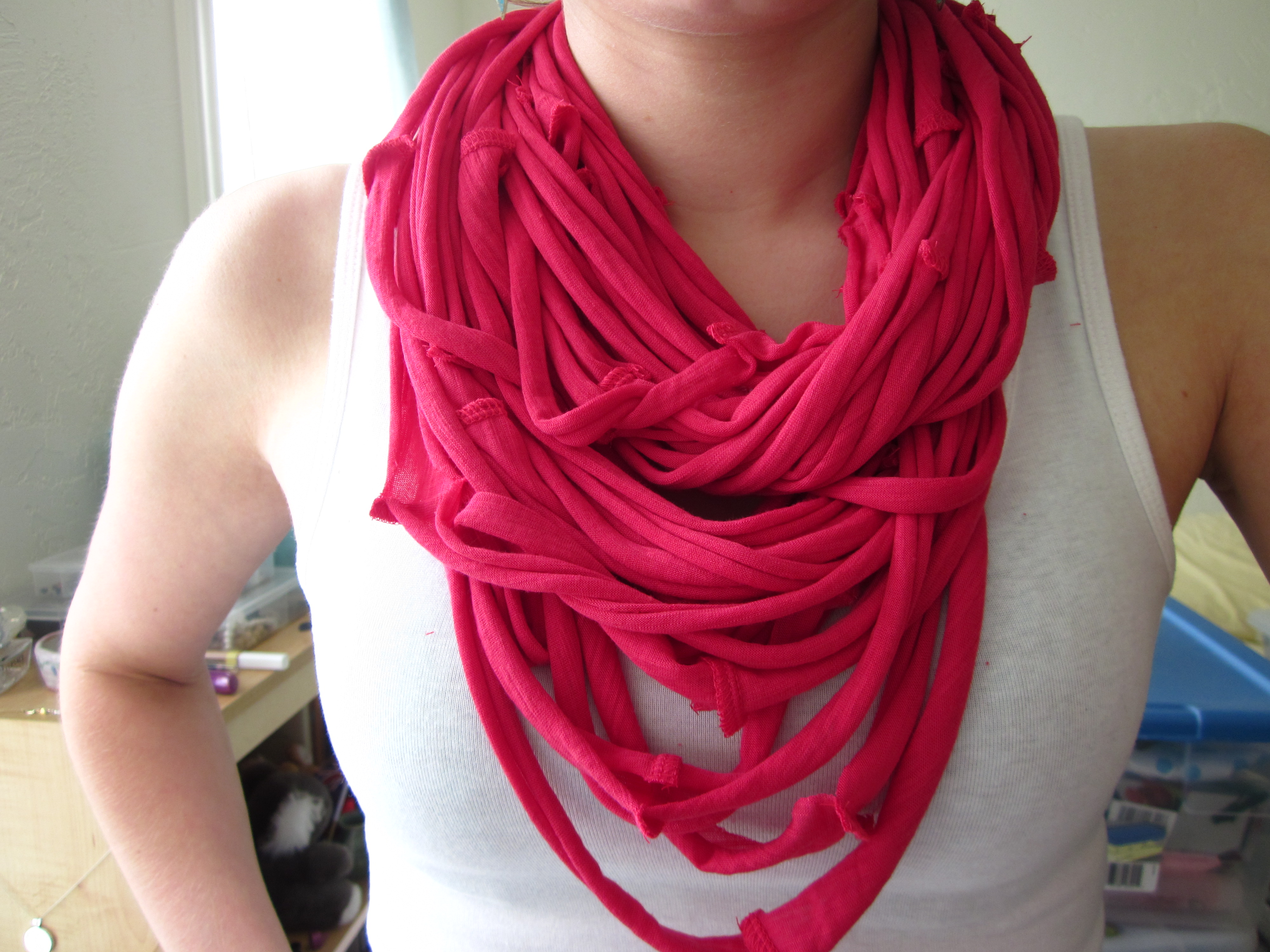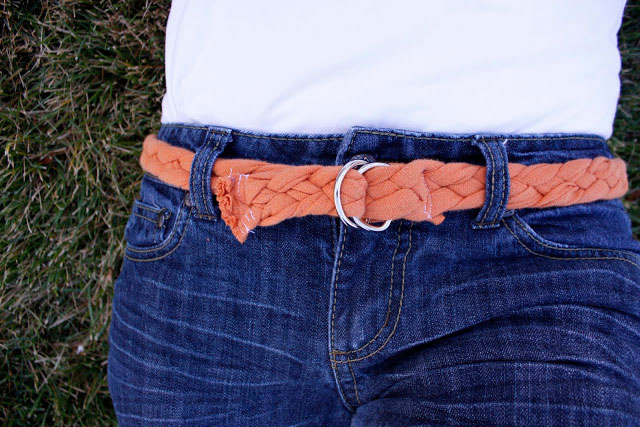 11. Belt
This could be the perfect solution for that dress you want to wear the next day but can't find accessories for.
image: Delia Creates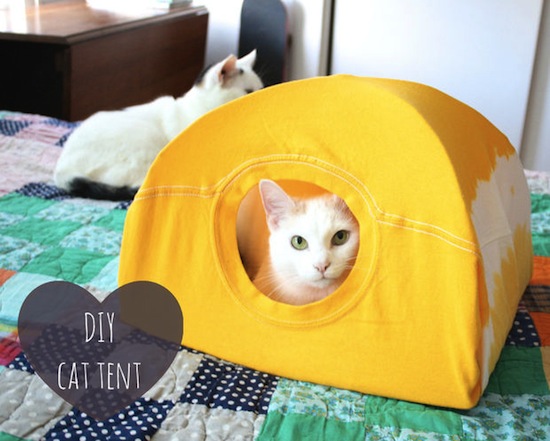 12. Cat Tent
And for a bit of fun, you could even make this tent for your cat!
image: Instructables
There are so many projects I wanted to include but couldn't fit in this post. I love that there are things to make that are big and small so that all of your t-shirt can potentially be re-used.
Header image: Brit + Co
read this next: How to: make your own t-shirt yarn

1 Million Women is more than our name, it's our goal! We're building a movement of strong, inspirational women acting on climate change by leading low-carbon lives. To make sure that our message has an impact, we need more women adding their voice. We need to be louder. Joining us online means your voice and actions can be counted. We need you.
---