If you're not already on the cauliflower bandwagon - you should be!
This humble veg is the perfect best friend to any planet-conscious eater. It's texture is dense enough to make it a filling "hero" of a meal - easily substituting meat. This makes it ideal for those making the transition to a plant based diet.
As the internet has discovered, the relatively mild flavour of cauliflower ensures it's incredibly versatile. This quality is great when you're trying to make a 'pot-luck' meal from food that's lying around - rescuing it from going to waste. Whatever flavour combo you're into - it's a perfect blank canvas!
The loveable veg is also seasonal all year round in Australia. This means that it's possible to eat cauliflower throughout the year whilst also keeping food miles low - just make sure you shop local.
You can earn extra sustainability brownie points by using the whole cauliflower - yep even the leaves! This will prevent any food going to landfill - where it will emit the toxic, potent greenhouse gas, methane.
For crispy, garlic-y roasted cauli leaves, simply separate the green leafy part from the stalk, place on an oven tray with your choice of oil (just a little), sea salt and garlic. Roast at 200 degrees celsius until crispy. I know it sounds a little "interesting" - but i promise it's yummy! Eat the roasted leaves on their own as a snack, as a side, or add to a salad or veg dish for some texture. Be sure to compost the leftover stalks for a zero waste meal.
Below: Home-made cauliflower soup with cauli leaves on the side!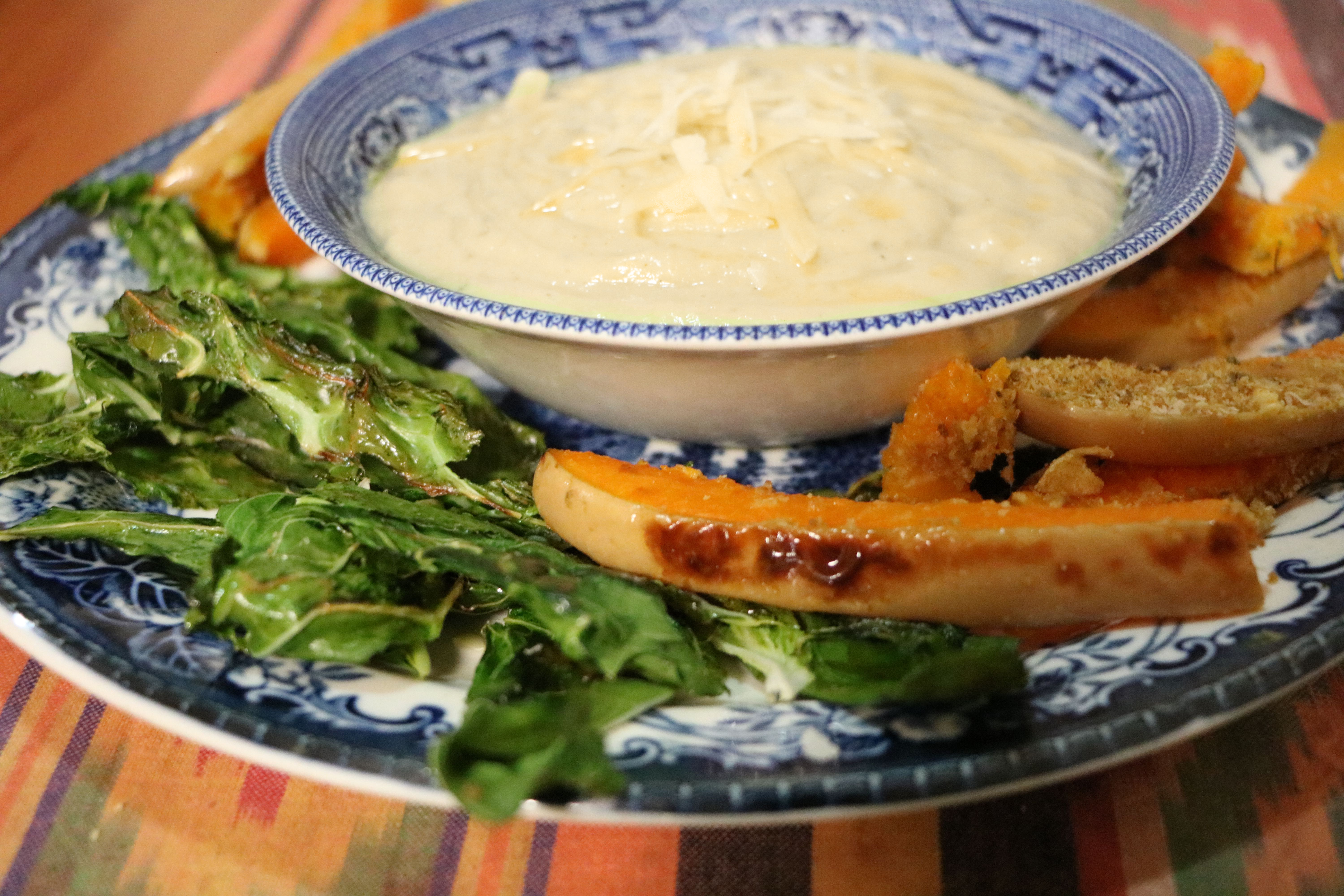 Check out these 10 best cauliflower recipes, perfect for any occasion and taste. Who said a plant-based diet limits your options?!
1. Indian-Style Whole Roasted Cauliflower (V+GF)

If you like Indian spices - think turmeric, chilli, mustard seeds and coriander - you'll love this one! It's big enough to feed a few people - so invite your friends around or feed the family.
Recipe source: Vegan Richa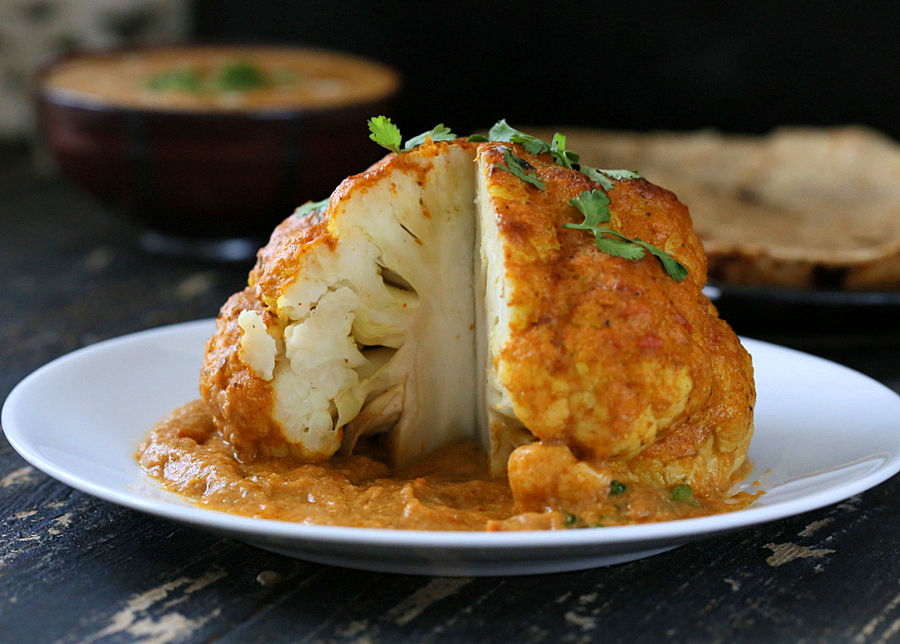 2. Cauliflower Pizza Crust (GF)
Who knew you could make a pizza crust from cauliflower? This pizza is made using pepperoni - but of course, you could make it vegetarian!
Recipe source: Our Best Bites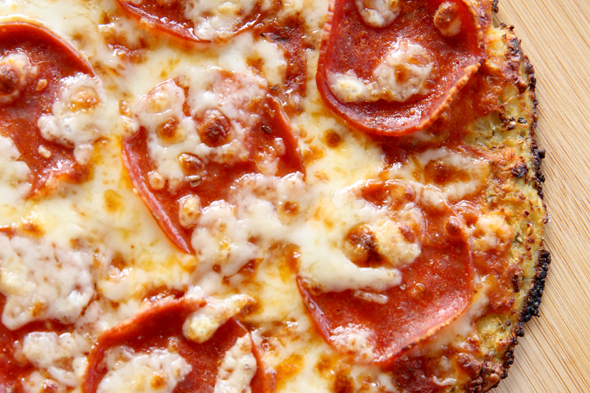 3. Sushi W. Cauliflower Rice (V + GF)
Cauliflower rice is a thing! This cauli rice sushi is densely nutritious, planet-strong and ideal for a packed lunch.
Recipe source: Rachel Brathen - Yoga Lifestyle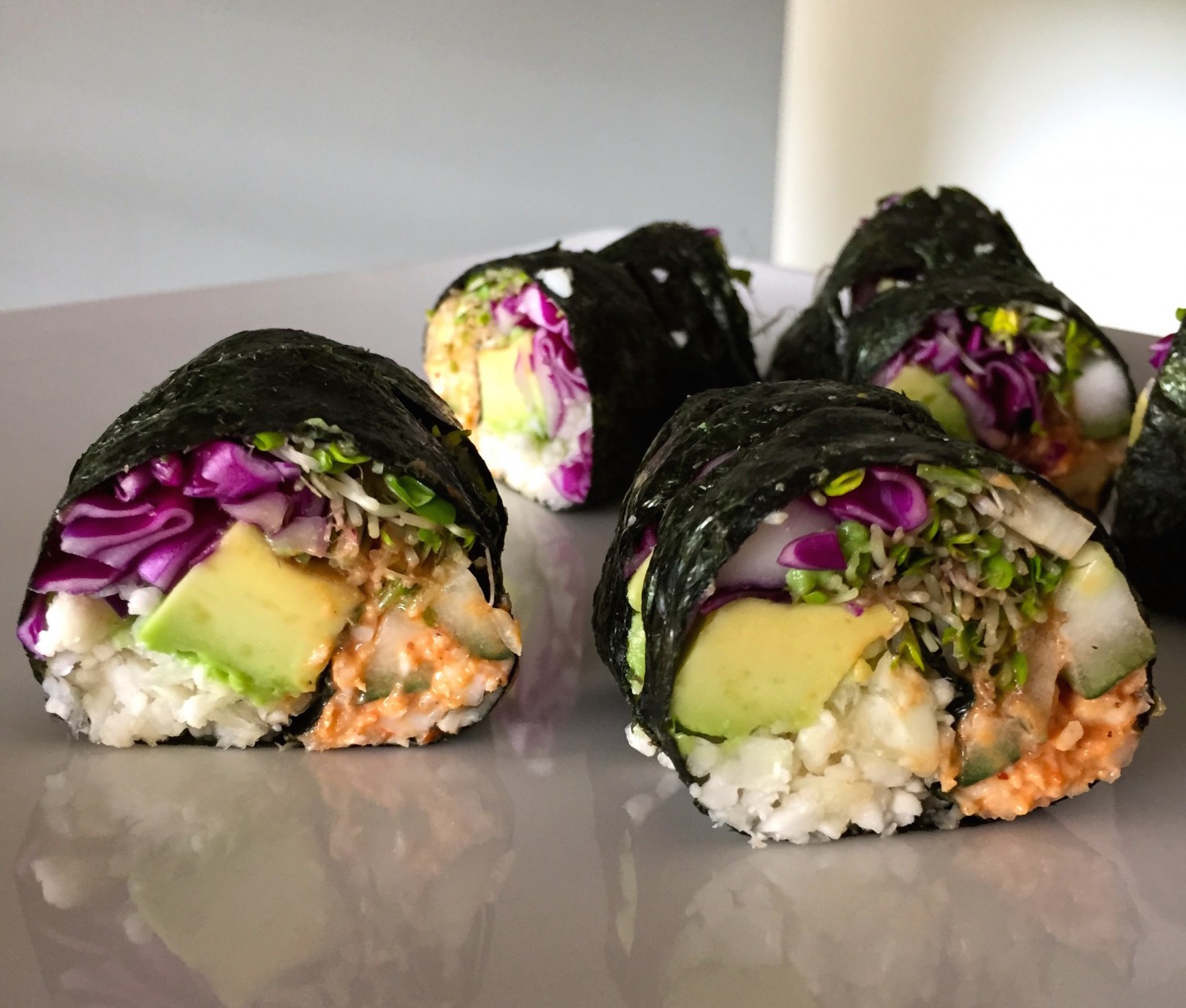 4. Sticky Spicy Sesame Cauli 'Wings' (V + GF)
Feed this to your friends who "could never go vegetarian or vegan." There's a high chance they'll change their mind.
Recipe source: Jessica in the kitchen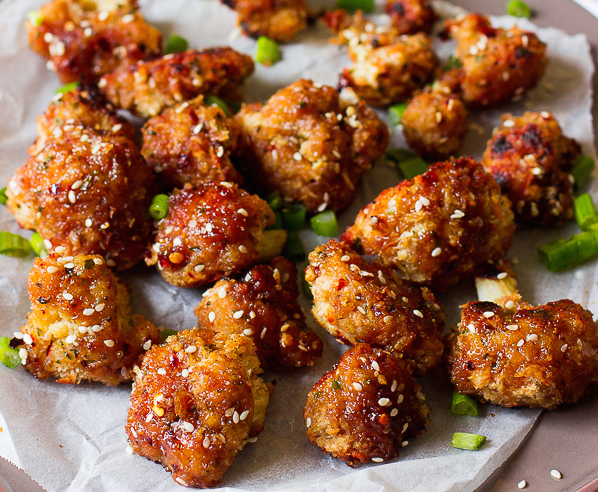 5. Za'atar Roasted Cauliflower Steaks (V + GF)
Sure, these are nothing like regular 'steaks' - but they're tasty and satisfying in their own right. Plus, you'll be using significantly less of the planet's resources by choosing this kind of 'steak'!
Recipe source: Jessica in the kitchen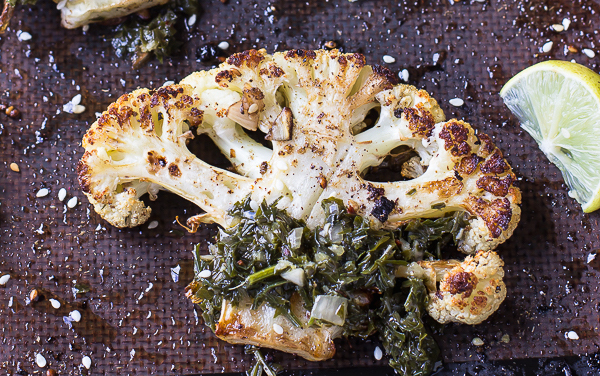 6. Thai Coconut Cauliflower Soup (V + GF)
This dish is easy to make and super creamy - without using any animal products!
Recipe source: The Endless Meal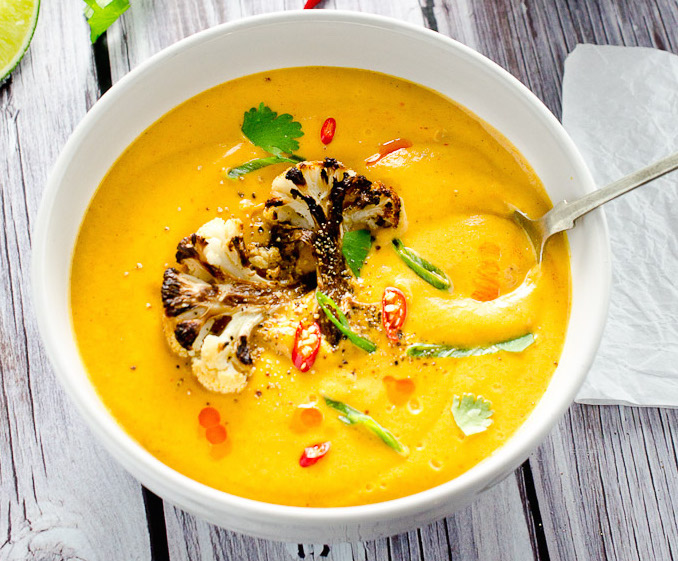 7. Raw Cauliflower Tabouli (V + GF)
If you follow health trends - you'll notice that this one ticks all the boxes. But for good reason! This light zesty meal is a winner for you body and the earth.
Recipe source: Be Good Organics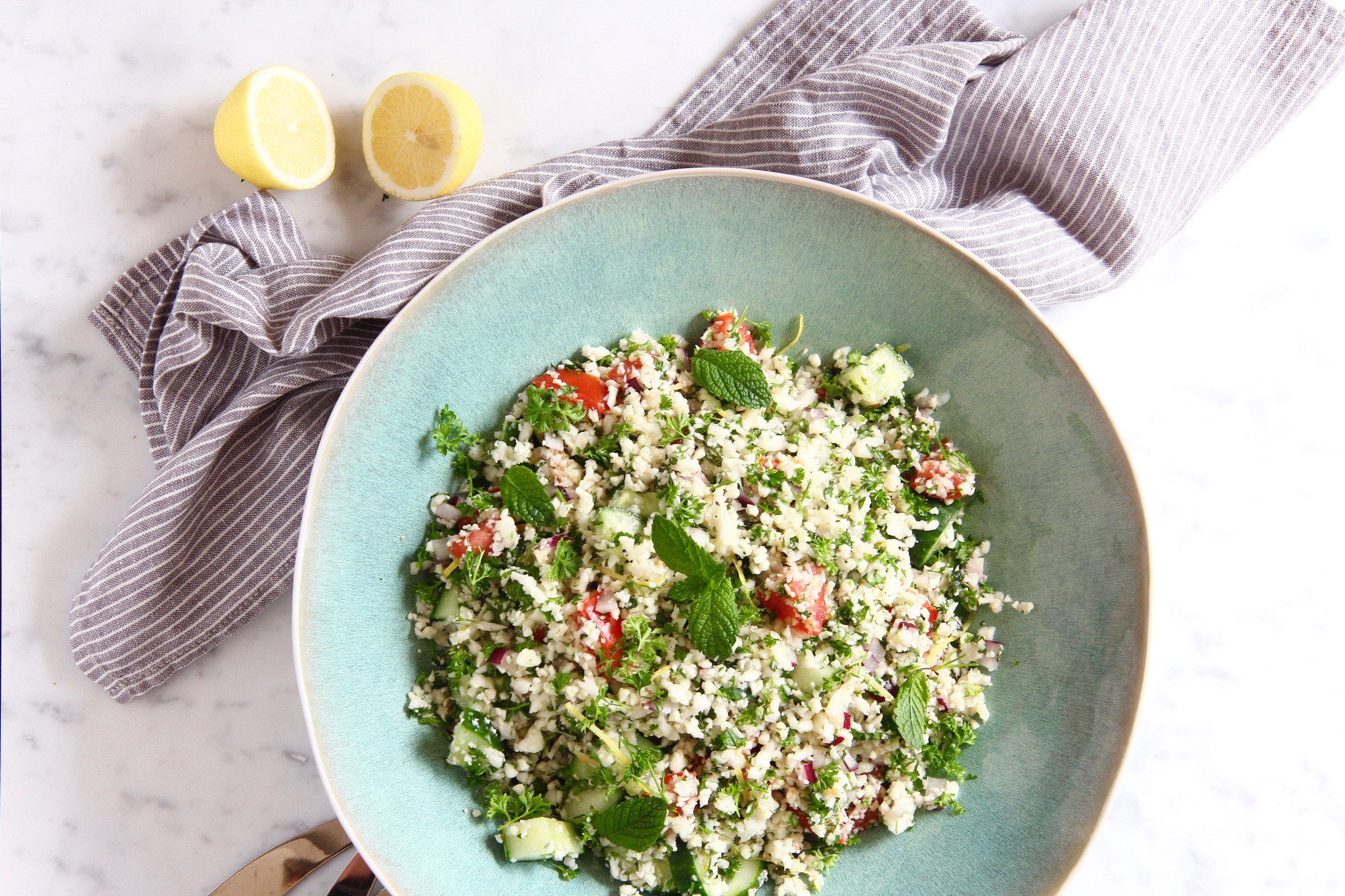 8. Spicy Cauliflower Quinoa Burgers (GF Option)
This tasty alternative to a traditional meat patty burger will make transitioning to a plant-based diet super easy.
Recipe source: Pinch of Yum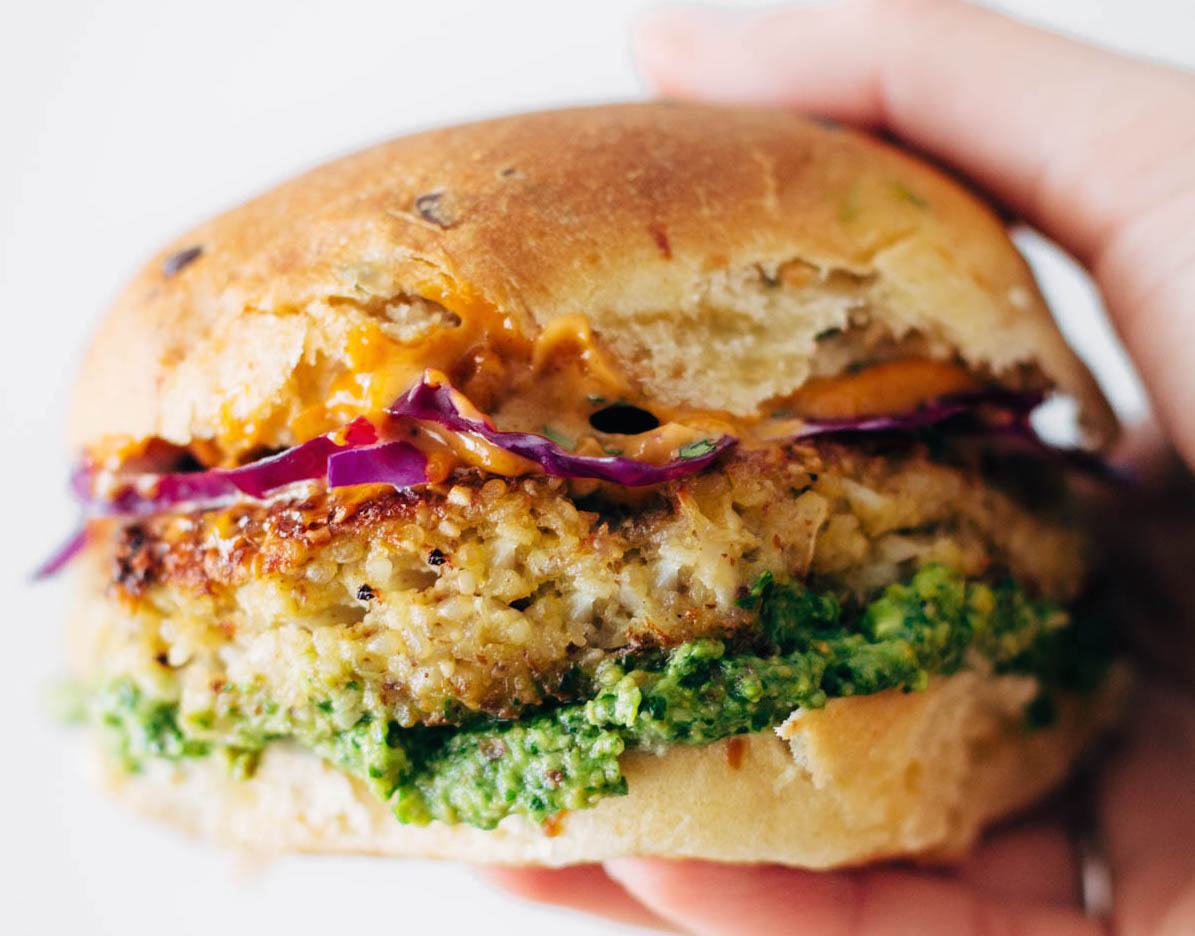 9. Cauliflower Vege Fried Rice (GF + V Options)
Skip the seafood and bump up nutrition with this yummy dish!
Recipe source: Pinch of Yum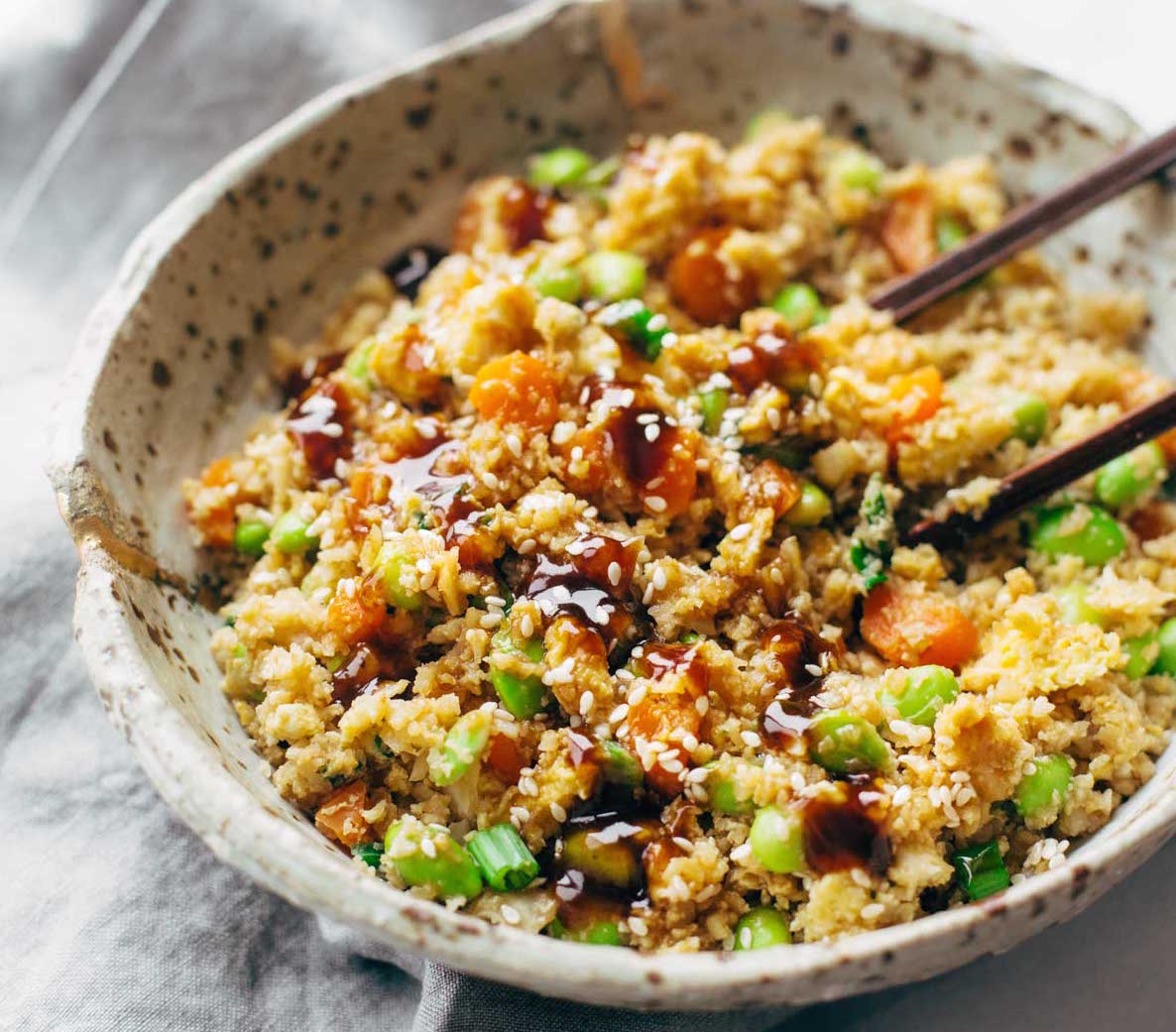 10. Roasted Cauliflower and Chickpea Soup (GF)
You have to try cauliflower in a soup! The texture of cauliflower makes soup extra creamy. This recipe is perfect for a chilly winter night.
Recipe source: Floating Kitchen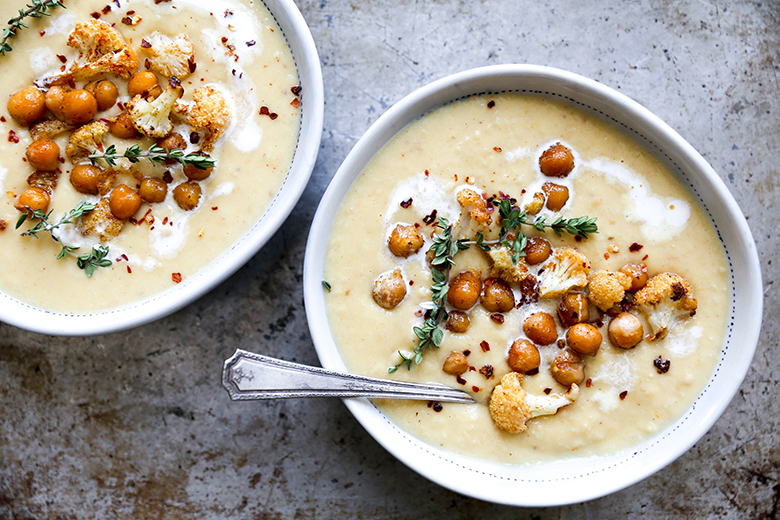 With these recipes in your arsenal you'll be well equipped to eat better for your body and the planet. The time to make the transition to plant-based has never been more critical - with animal agriculture causing widespread deforestation, resource waste and huge amounts of toxic emissions. Get cooking and reduce your impact...Every bit counts!
1 Million Women is more than our name, it's our goal! We're building a movement of strong, inspirational women acting on climate change by leading low-carbon lives. To make sure that our message has an impact, we need more women adding their voice. We need to be louder. Joining us online means your voice and actions can be counted. We need you. We're building a movement of women fighting climate change through the way we live.

---