Small-scale sustainability in style
Pascal and Catherine, a couple from Kamouraska, Canada, designed and built their first tiny house in just 40 days.
Pascal designed the tiny house to withstand extreme Canadian winters by using triple pane windows and installing a tiny wood stove.
It's got everything you need! A great sized kitchen, bathroom with a shower and compost toilet, storage, main bedroom, lounge room, and even a guest bedroom!
They installed an air exchange vent in the bathroom to keep fresh air flowing in and used natural, non-toxic paint and oil finishes to ensure good air quality indoors.

They've started a tiny house building company called "Ma Maison Logique," which in English means "my logical house."
Catherine is an interior designer and has added simple touches throughout the tiny house to make it seem more spacious while at the same time keeping it cozy and comfortable. It has all the makings for a perfect long-term off-grid living situation.
What is the tiny house movement?
Simply put, it is a social movement where people are choosing to downsize the space they live in. Tiny houses come in all shapes, sizes, and forms, but they enable simpler living in a smaller, more efficient space. The movement originated in the United States in the late 1990's.

In Australia, we have the second most unaffordable housing market among member nations of the Organisation for Economic Co-operation and Development (OECD). Australian houses are also among the largest in the OECD.
According to The Conversation, in 2008, the average new Australian home was 214 square metres, double that of an average 1950's house.
Large homes are more expensive, and often more environmentally unsustainable. The bigger and more isolated the house, the larger it's greenhouse gas emissions. Due to such expensive housing options, and a growing environmental consciousness, the tiny house trend has emerged in Australia too!
Tiny houses are overall extremely sustainable, they have reduced energy and water use, are often "off the grid" and more affordable. They use significantly less resources in the building process, and can be constructed from salvaged materials.

Read more: Tiny eco-houses have never been easier to build

There are some issues with building tiny homes, such as government planning schemes or building codes. However, they can be overcome by ensuring the tiny house complies with building standards.

1 Million Women is empowering women and girls around the world to lower their impact on the planet. If you love what we do, please support our work by donating a couple of dollars. For the price of a cuppa, you can help us inspire millions more! (click to donate)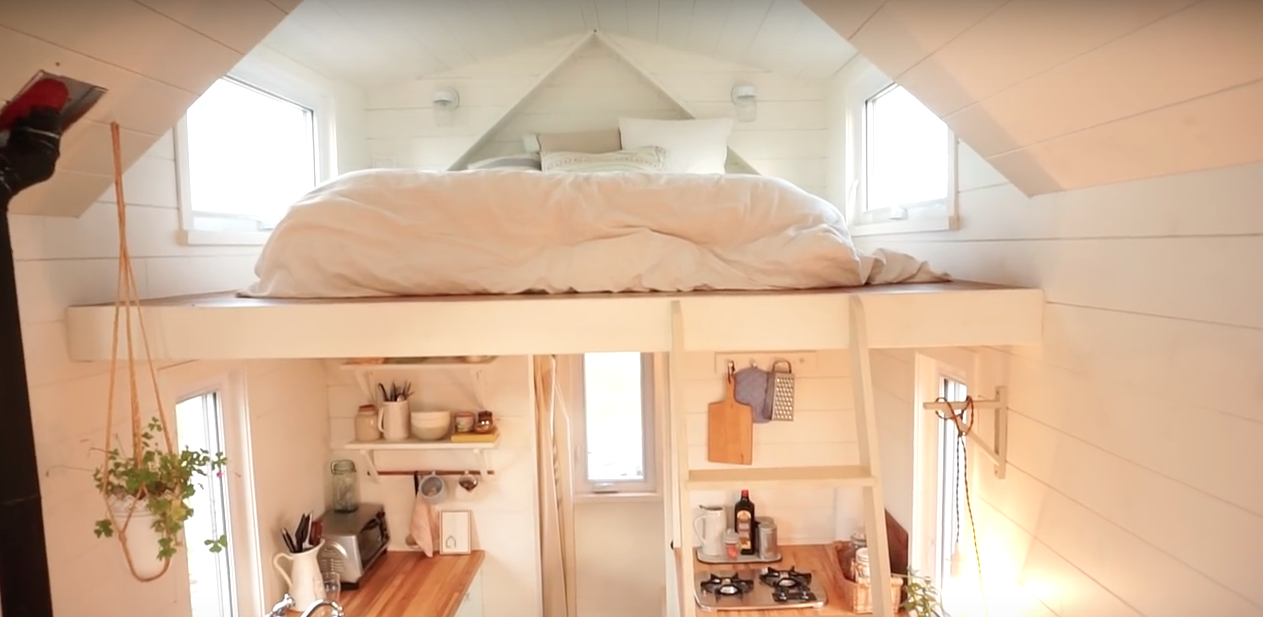 What do you think? Could tiny homes help cities and suburbs become more sustainable? and even help solve unaffordable housing situations? Let us know in the comments below.
1 Million Women is more than our name, it's our goal! We're building a movement of strong, inspirational women acting on climate change by leading low-carbon lives. To make sure that our message has an impact, we need more women adding their voice. We need to be louder. Joining us online means your voice and actions can be counted. We need you.
---