The bees have nowhere to hive…
The UK government has temporarily lifted the EU ban on blacklisted pesticides that are notorious for causing the disappearance of bees, after silencing pesticides advisers.
After an extensive and robust application from the National Farmers Union (NFU) to renew the use of bee-killing chemicals, two types of these pesticides – known as neonicotinoid pesticides – can now be used for 120 days on 5% of England's oil seed rape crop. The government's pesticide advisers refused to back the NFU's application, but were instead gagged by the government to prevent campaigners from lobbying ministers, according to the Guardian.
The move, backed by Prime Minister David Cameron, has been met with outrage as bees are often considered to be the world's most economically valuable animal, pollinating approximately one-third of what we eat. Without bees, the yield of certain crops will decrease by 90%.
Learn how you can help the declining bee population at home!
So if bees are so important, and almost 600,000 people have signed an online petition on 38 degrees to keep the ban in place, why are harmful pesticides being re-introduced?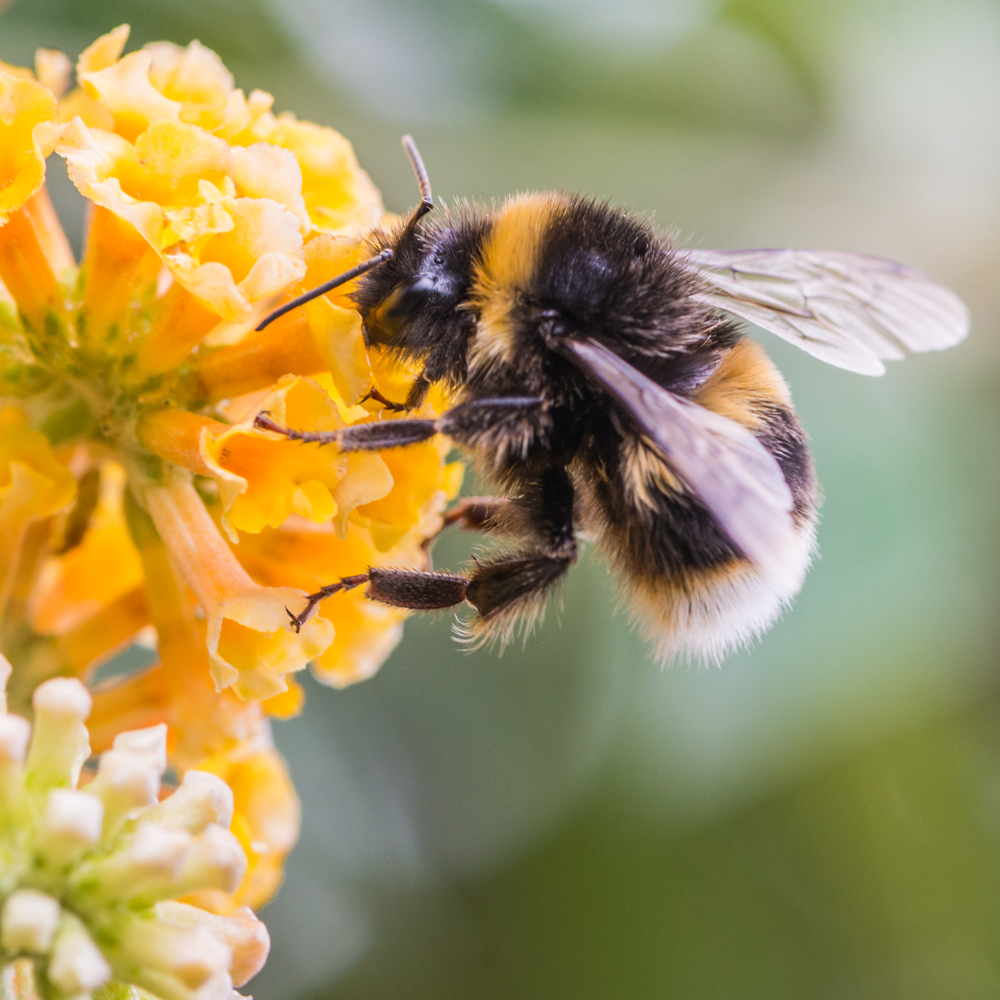 Image: Shutterstock

An earlier, "emergency" application for a nationwide lift on the ban was submitted by the NFU to protect their harvests from a flea beetle threat, but it had been rejected. Vice president of the NFU, Guy Smith, told the Guardian that the suspension on the pesticide ban is now too little and too late for farmers to take full advantage. "We know that this isn't enough – flea beetle threat is a widespread problem on a national scale and the extremely limited nature of this authorisation is unfortunately not going to help the vast majority of farmers in need of the protection."
However, Friends of Earth bees campaigner, Paul de Zylva, told the Guardian: "The NFU's campaign to undermine the pesticides ban has given an impression of large crop losses nationwide, but this is not supported either by the scientific evidence or harvest figures.
"It's scandalous that the government has caved in to NFU pressure. Ever more scientific evidence shows just how dangerous these chemicals are to bees and other pollinators."
Header Photo: Miki Simankevicius

Read more: How fitting bees with tracking tags can help scientists solve the mystery of their disappearance
1 Million Women is more than our name, it's our goal! We're building a movement of strong, inspirational women acting on climate change by leading low-carbon lives. To make sure that our message has an impact, we need more women adding their voice. We need to be louder. Joining us online means your voice and actions can be counted. We need you.
---