Women are leading the way when it comes to fighting climate change, and these three women are changemakers working to make the world greener and calling others to action. Whether it's through business, a social enterprise or an expedition to Antarctica, they are challenging everyone to find ways to engage with the environment and have a positive impact.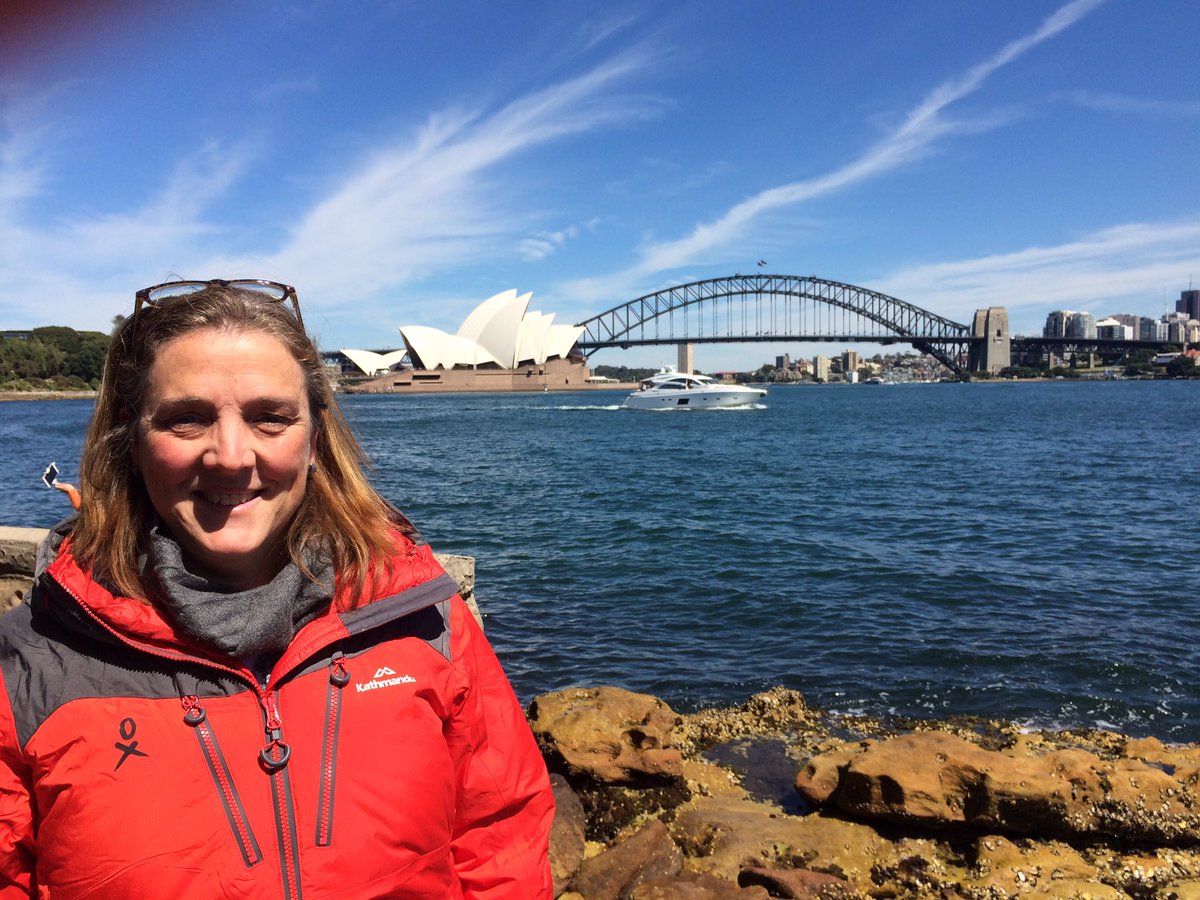 Renate Egan: Co-founder, Director and Chair at Solar Analytics
"In the future you and I are going to be trading energy," says Renate Egan, co founder of Australia's largest independent solar monitoring company.
The company aims to connect home-owners with information they need about their solar installation, letting them understand how they can use the energy and get value from it.
Renate has a doctorate in physics and has been working in solar for more than 20 years. In that time, she's seen the price of solar technology dramatically decrease and believes that in a few years we will be less reliant on the existing industry which offers limited options for residential solar energy generators.
At the moment, if you're generating excess energy from solar, the only option is to sell it back to the grid or to retailers but ideally, she says, you'd like to be able to sell that to your neighbour. At the moment, our hardware and software allows us to do this, but it's not available in the open market yet.
"People are making a big investment in solar so we're making sure they get the best outcomes and in doing so we're using more making sure that the solar is working at it's best and it's every bit of solar energy that's generated is displacing coal fire generation."
In addition to being the co-founder, director and chair of Solar Analytics, Renate represents Australia on the International Energy and Solar Program and is chair of the Australian PV Institute, an industry advocacy body that participates in energy reviews around Australia.
She says we need to put women forward to hear more female voices on the environment, "There are actually an amazing number of women, particularly in the energy space with deep expertise and confidence and capacity. We just have to make sure they're on the agenda when the decisions are being made."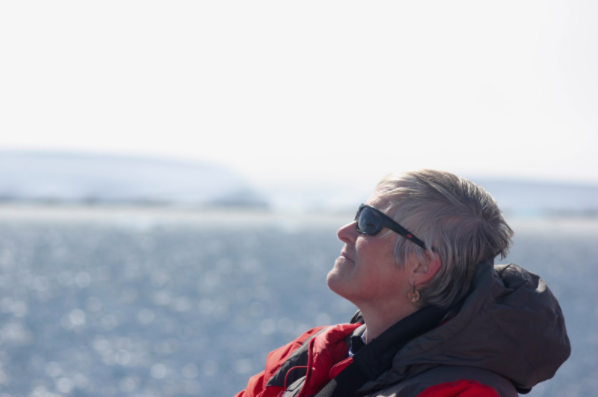 Shelley Ball - Photographer, Educator, Storyteller, Biologist and founder of Biosphere Environmental Education
Shelley Ball has been a biology lover since she was four years old. It's what led her to have amazing experiences when she was studying as an undergraduate where she had the opportunity to travel to Antarctica and Costa Rica. Trips she says changed her life and something she has since dreamed of doing for others.
A couple of years ago she got to realise that dream when she started Biosphere Environmental Education. The project has different programs, one of the most important is the Youth Environmental Ambassadors Program (YEAP). Every year, Biosphere Environmental Education take a group of young people aged between 14 and 20 on an environmental expedition. The trip, aimed at connecting students to nature, teaches them about environmental issues and also has a cultural component.
Shelley wants students to know that "earning a living and conserving the land don't have to compete. Biodiversity and people making a living don't have to be mutually exclusive, a lot of the time they are."
A unique part of the expeditions is a large focus on storytelling. By teaching young people how to photograph and shoot, edit and produce their own stories, they're also creating environmental storytellers.
"Not only does it empower them it gives them a way to have a voice through the photos and video."
Biosphere Ed does two things close to Shelley's heart. It connects people to nature and gives young people the tools to make a difference about it.
"Nature and biology are so important to me... people are more disconnected from nature and if they're not connected they're not going to care or conserve it.
"[We need to] make people care, especially young people, because I see them as the future generation who are really going to change things."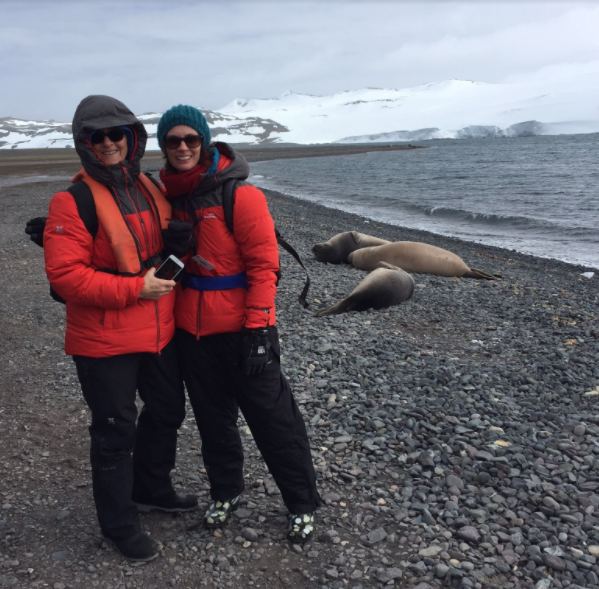 [Image: Sara Conelly]
Fabian Dattner- Leadership Activist with Homeward Bound
Fabian challenges the world to think what it would look like if more women were sitting at the leadership table. She is a leadership activist who dreamt of a voyage to Antarctica that would change the lives of countless women, then made it happen.
"If you don't stand for something, you stand for nothing, and no matter how much you learn and engage in life and have fun you will bring yourself undone because you're not living a life of value."
Homeward Bound is an initiative turned global movement that takes women with a science background through a year long program to develop their leadership and strategic capabilities.
80 women have just been selected by 17 people over five days to participate in the next round of Homeward Bound, concluding with an expedition to Antarctica. Fabian says the project increases leadership ability and presence affecting decision making and policy.
The women are from all over the world, with the next cohort hailing from 13 different countries.
For Fabian, there are four reasons why it's important to have women in leadership roles. She thinks women are generally more collaborative, more inclusive, have a legacy mindset and can be trusted with assets, money and people.
"Who do you want in leadership roles in the science sector helping us think of how to solve some of the most complex problems we could possibly have? Women, of course. But they will not, and are not, being selected."
Taylor Denny is a writer and storyteller with a passion for the environment and an admiration for the people who are positively impacting it. She has seen first hand the devastating effects of plastic waste and pollution while living in Indonesia. Taylor feels we each have a responsibility to take action and care for the environment.
[Header Image: Dyan DeNapoli]
READ THIS NEXT: Empowering Future Climate Heroes Through Female Education and Family Planning
We're in a climate emergency and it's going to take all of us to get out of it. That's why 1 Million Women is building a global community of women committed to fighting climate change with our daily actions. To join the (free) movement just click the button below!
---