Sustainable practices to create positive outcomes in fashion...
I've always grappled with the concept of sustainable fashion.
Don't get me wrong, it's something I'm extremely passionate about, and write about often. It's more to do with the dichotomy between the ideals of sustainability and fashion (fashion in its current state, that is).

Fast-fashion and the need to run successful fashion businesses in our competitive globalised world has lead to a variety of problems with the current fashion system including pollution of our environment, abuse of human and animal rights, overconsumption and even dangers to our own health.
Perhaps it would have continued this way for a lot longer if significant events such as Rana Plaza had not occurred. That's not to say people weren't working in the field of sustainable and ethical fashion long before then, but Rana Plaza exposed the true costs of the fashion industry to the world like never before, inpsiring people and brands to start making a difference.
So, can there be such a thing as sustainable fashion, with such seemingly opposing ideals between the two?
After attending yesterday's Clean Cut 'Future Talks' at Mercedes Benz Fashion Week Australia, I am very hopeful there can.
The panel discussion about the future of sustainability in fashion between Nobody Denim, Cue Clothing Co. and Kowtow, followed on from last years successful Clean Cut Sustainable Designer Showcase, which projected sustainable designers into the mainstream Australian sphere.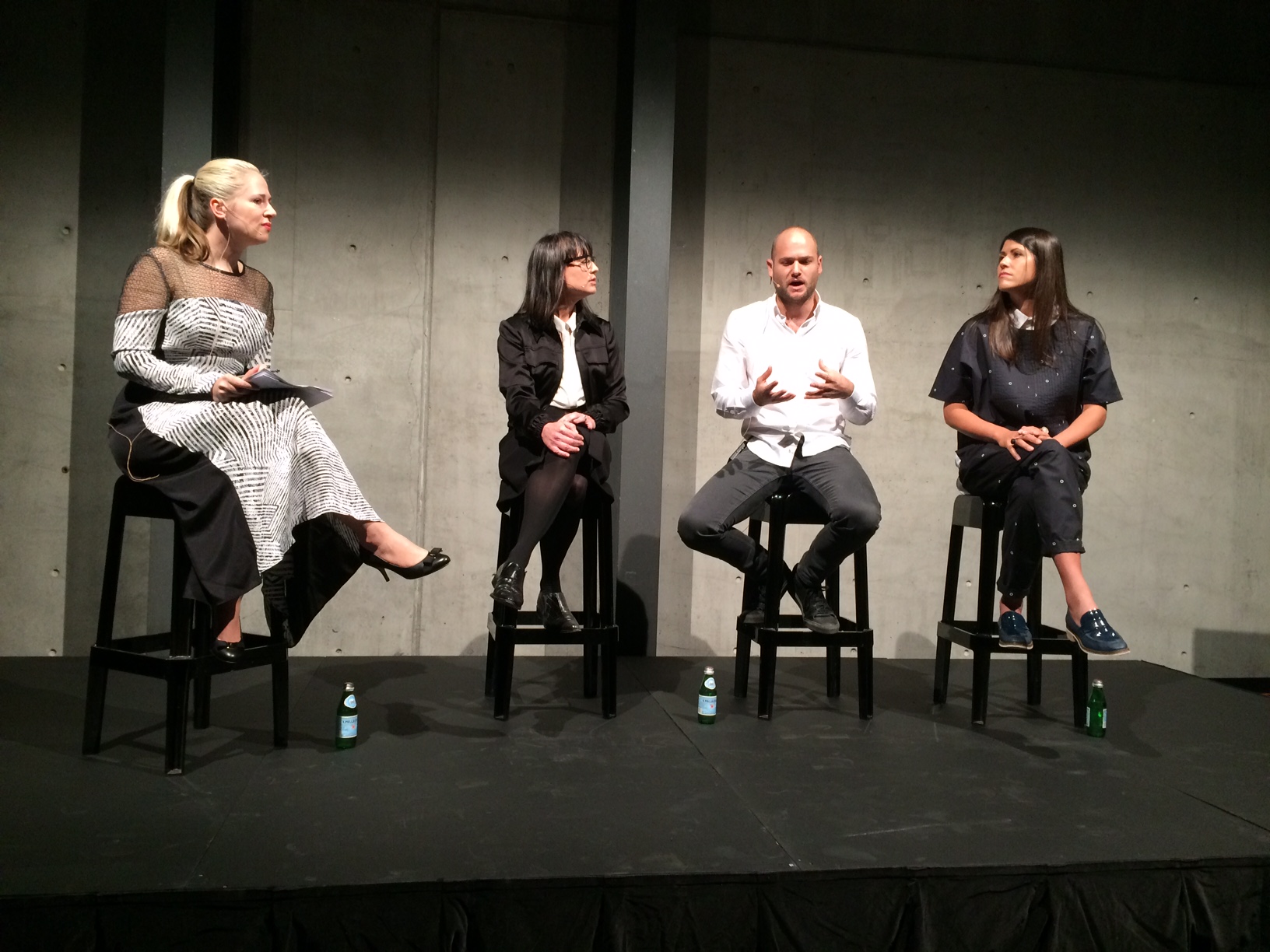 The future talks were an incredibly interesting morning, with a lot of discussion about the above mentioned issue I've always struggled with; how can there be a balance between being a sustainable and ethical brand and also a successful business.
Carlie Ballard, the Co-founder and Managing Director of Clean Cut thought the event started a conversation, and a refreshing one, about brands speaking up about what they're doing to start positive changes in their business as a point of difference in such a competitive market.
"There were so many good points that came out of today. I think it inspired many to consider - stop - and think about their garments."
- Carlie Ballard
All brands can be making positive changes, even if small ones to begin with. This was a really important point to come from the panel discussion hosted by Clare Press.
"Brands shouldn't be afraid to celebrate that they make locally, or have an organic t-shirt line for example. These are good steps to build on. And I think media and consumers should be aware of these steps and encourage further positive movements," said Ballard.
In a way, younger and emerging brands have an advantage as they have the opportunity to begin their brand from a sustainable standpoint. As is the case with panel member Gosia and her brand KowTow which has transparency in its supply chain starting from the cotton seed to the organic farmer up. This means she can sleep at night knowing no child made her clothes and that the brand doesn't contribute to the further trashing of our environment.
Kate, a representative from Cue Clothing, addressed how a larger and more established fashion brand can start making small changes leading to bigger ones. Cue, to my surprise, are actually made in Australia, and they also have a strong dedication to ethical manufacture with their Ethical Clothing Australia Accreditation. In the next 10 years they will continue to improve their ethical and sustainable practices.
All the panelists talked about how awareness is growing on sustainable fashion, and likened it to what happened with organic food and the greater awareness of health which has been taking place for some years now.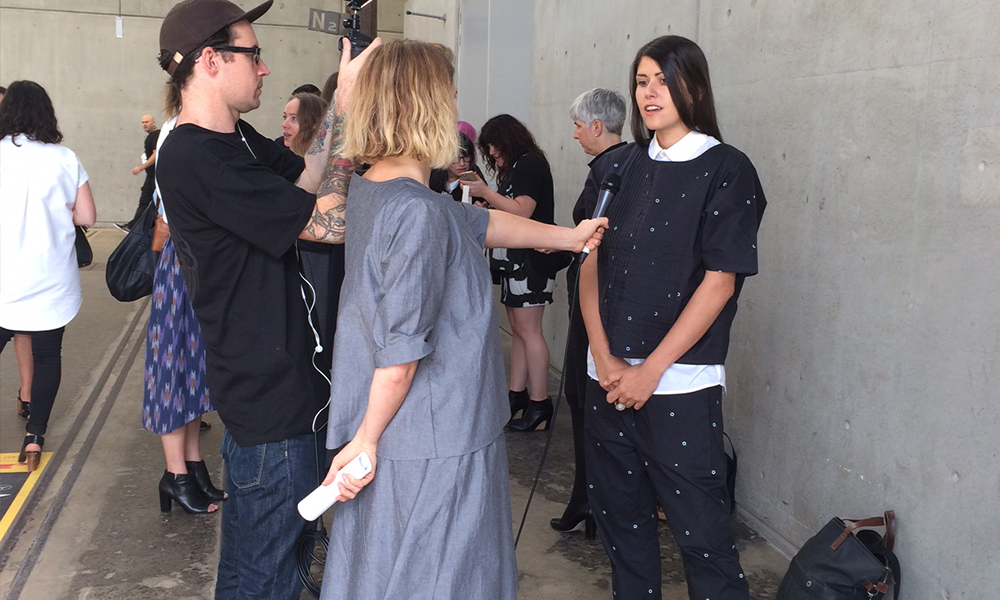 "It's a simple concept, and something that many consumers are starting to really make connection with at the checkout," said Ballard. "Continued awareness will make this connection more wide spread."
It became clear to me, that the more people who are aware and connected to this idea that every time you choose to spend (or not spend) your money, you are making a vote for the kind of world you want to live in. This is empowering for consumers, and I believe sustainable fashion labels will be the successful fashion businesses in the future because of this.
It doesn't mean that people need to be buying more and more things all the time, but that more and more people who can (obviously not everyone is in such a position) will invest in brands who are taking positive actions for people and the planet, instead of ones who are continuing business as usual.
Congratulations to Clean Cut for such an inspiring event.
Clean Cut was formed by a group of ethical and sustainable fashion advocates with deep industry experience and knowledge to provide information and resources to industry and consumers, designer and brands on how to make informed fashion choices.
READ MORE: 5 reasons to buy Australian made fashion
What you can do
Choosing the right low-impact fabrics, buying for quality and durability, and reusing and swapping clothes are all ways to cut CO2 pollution.
Think green when you buy fabrics, fashion and accessories
945
Tonnes of CO2
savings pledged
---