We are at a pivotal time in history. These moments leading up to, during, and after COP21 will define the lives of generations to come. For this reason it's also a time to reflect on why 1 Million Women exists.
Climate change is a women's issue.
AT OUR CORE, WE BELIEVE THAT HUMANITY WILL REACH THE VISION FOR A NET ZERO CARBON ECONOMY FASTER, AND HAVE A REAL OPPORTUNITY TO STAVE OFF DANGEROUS CLIMATE CHANGE, BY GIVING WOMEN AN EQUAL SAY.
- .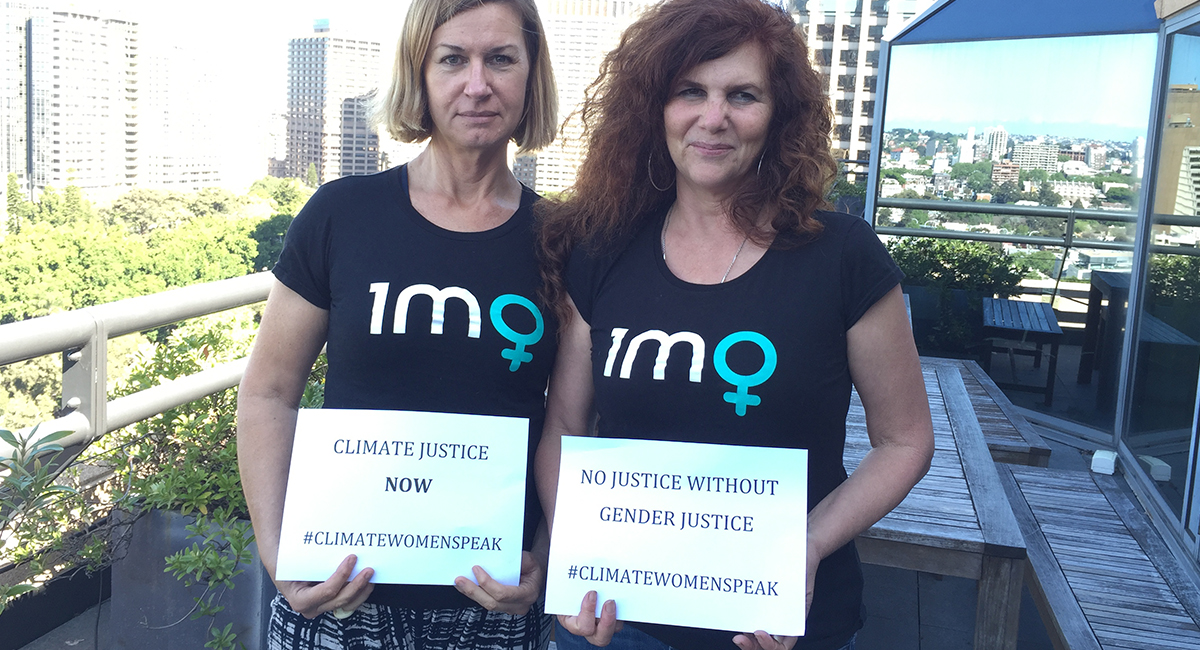 That's an equal say in our parliaments. An equal say in the Cabinet line-ups where the big decisions get made in democratic governments. An equal say in the boardrooms of business and our major public institutions. Equal, 50-50 participation for women with men in the formulation and implementation of climate policy is absolutely essential, but it's not everything.
Our starting point as 1 Million Women has always been to inspire and support individual action at the basic building block level of our economies, the household.
Of course, we're not saying that the role of women is or should be confined to household, quite the opposite, but we are saying women have power and influence beyond equality here. Women make the vast majority of consumer purchasing decisions that impact on household carbon footprint.
WOMEN ARE AN ESTIMATED 51% OF THE OVERALL POPULATION, SO WE HAVE VOTING POWER TOO; AND WHEN WE STAND TOGETHER AND ASSERT OUR COLLECTIVE VOICE WE JUST CAN'T BE IGNORED.
- .
For me, human rights, gender equality and climate justice all go together – inextricably joined, and all equally vital to a secure a better world for our future generations.
Those of us who enjoy the opportunities that living in a country like Australia gifts to us have to act in our own lives because that's an expression of climate justice and concern for our sisters everywhere. That we recognise that our good fortune doesn't excuse us from taking responsibility for our own waste and pollution, which shows respect as well as commitment.
It follows that what's right for us as individuals is also the way that Australia should act as a nation, leading by example on climate change and not lagging unconscionably while we wait for others to act first.
READ THIS NEXT: Why climate change is a woman's fight
Banner Image: Shutterstock
1 Million Women's campaign for Paris is 'You're The Voice'
Will you support our anthem launch via Thunderclap? It's as easy as clicking a button.
With your help, our anthem will capture the attention of governments and stand as a clear call for climate action and hope.
---