Whether you want to build a more sustainable future or cut down on living costs, eco-friendly homes have become a beneficial solution for many homeowners.
Designed to save money and energy and support the environment, green building has evolved from a trend to a way of life. Now, more than ever before, eco-friendly homes and city developments should be built with a long-term view of sustainability in mind.
In fact, green building has doubled over the years with Australia a leading country in the movement. But everyday homeowners can contribute on a smaller scale by making everyday changes to achieve a more eco-friendly home. Here's how you can start cutting down costs.
Invest in Passive Design
Passive design is a sustainable building standard for eco-friendly homes that uses various factors, such as site conditions and local climate, to maintain a comfortable temperature inside the house. It's highly beneficial to reduce your energy usage, improve indoor air quality and minimise temperature fluctuations.
Typically, about 40% of household energy is used for heating and cooling. But this can be cut down significantly through responsive passive design.
Building layout, orientation and the use of renewable sources, such as the sun, wind and shade all impact energy usage. Although most passive design is best done during the design and building stages, investing in energy efficient windows is smart way to implement passive design at any time. Because windows are usually a major source of heat loss, installing energy efficient windows with high star ratings can also help to decrease expenses.
Use Recycled and Renewable Materials
Sustainable home design includes using building materials that are lightweight and renewable.
Generally, the more local or raw the materials, the less energy and fossil fuel are required to manufacture it, reducing environmental impact. Recycled wood/plastic composite materials, precast concrete, recycled steel and bamboo are all eco-friendly building materials to use.
You can also buy recycled furniture or make household items out of old materials. Recycled furniture is made from materials that might otherwise have gone to landfill or been thrown away. Older, pre-loved items may only need a little maintenance or DIY creativity to give it new life.
Make Recycling Schemes a Priority
In 2018 the waste industry reached a crisis point. Smarter recycling initiatives were put into place to reduce the amount of waste being sent to landfill and benefit the environment.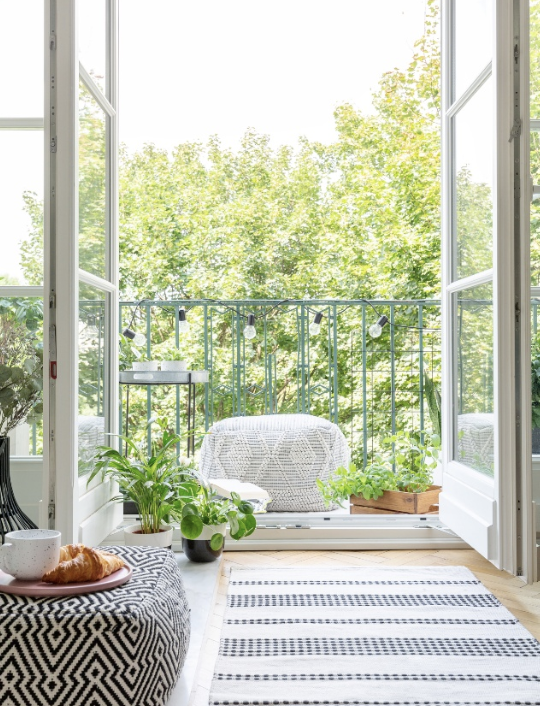 To reduce the amount of waste your household produces and look for better ways to reuse and recycle, there's more to consider than simply using your green and yellow bins. Consider:
Using a reusable water bottle: Now plastic bags are banned, get into the habit of switching plastic water bottles to refillables instead
Food storage: Disposable food containers were the third-largest source of litter found during the 2017 Clean Up Australia Day and represents nearly 15% of all rubbish. Instead, recycled lunchboxes, biodegradable sandwich bags or reusable food storage are best
Meal prep: A little pre-planning goes a long way for reducing household wastage. Freeze meals and develop a compost system to make use of food scraps
Food packaging: Choose products with minimal or sustainable packaging and opt for refillable coffee pods over disposable one
Choose Energy Efficient Appliances
Swap old appliances with ones that have a good energy rating – the more stars, the better for energy consumption.
However, it's important to think about size too. Larger models may have more stars than a smaller one, but since it's a bigger item the overall energy consumption is usually higher. Fridges, washing machines and other essential household items can use a lot of power. But by choosing energy-efficient models, money can be saved over time and utility bills will decrease.
Create Edible Gardens and Composting Systems
Eco-friendly homes should support sustainable gardens for maximum impact.
To make your backyard more eco-friendly, grow edible gardens and create your own compost system. Edible gardens promote sustainability, whilst serving as a relaxing green garden retreat. Fill with herbs and veggies or if space is limited, try edible vertical gardens.
Incorporating sustainability and living in an eco-friendly home doesn't have to be hard. Through everyday changes and planning, you can help pave the way to a greener future and save on money and energy usage.Author Bio
This article is written by Jayde Walker (Ferguson), who recommends Complete Film Solutions – Providers of energy efficient windows to help create an eco-friendly home. You can catch her on LinkedIn.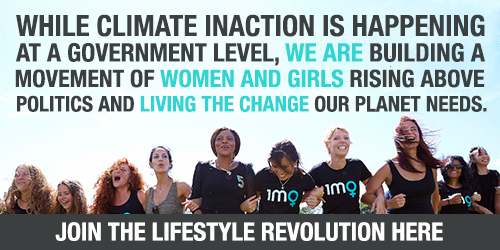 ---