Try crocheting plastic bags into sleeping mats for those sleeping rough.
Plastic bags are one of the worst offenders of the wasteful products that are polluting the Earth's oceans and occupying the limited space of landfills. This isn't new information, yet Australians still dispose of approximately four billion recyclable plastic bags annually. Equivalently, 429,000 plastic bags are dumped into landfills each hour; or 7,150 are thrown away each minute.

So what can we do about it?
Opting to use green canvas bags for your grocery shopping is an effective option, but many people still have excess plastic bags lying about the place. Rather than throwing them out, you can reuse them by crocheting them into multi-purpose mats (known as 'plarn' – plastic yarn).

In particular plarn can be used as sleeping mats for people without access to shelter. As sleeping mats, they're more hygienic, water proof, easily transportable, and provide protection from the cold concrete. They're a welcome comfort to those living rough, while also keeping more plastic out of landfill and our marine systems!
Several charities across Australia have taken this initiative on board and have enthusiastically agreed to accept donations of plastic mats to be redistributed to the homeless. So get crochet crazy and improve the quality of life for those who need it most.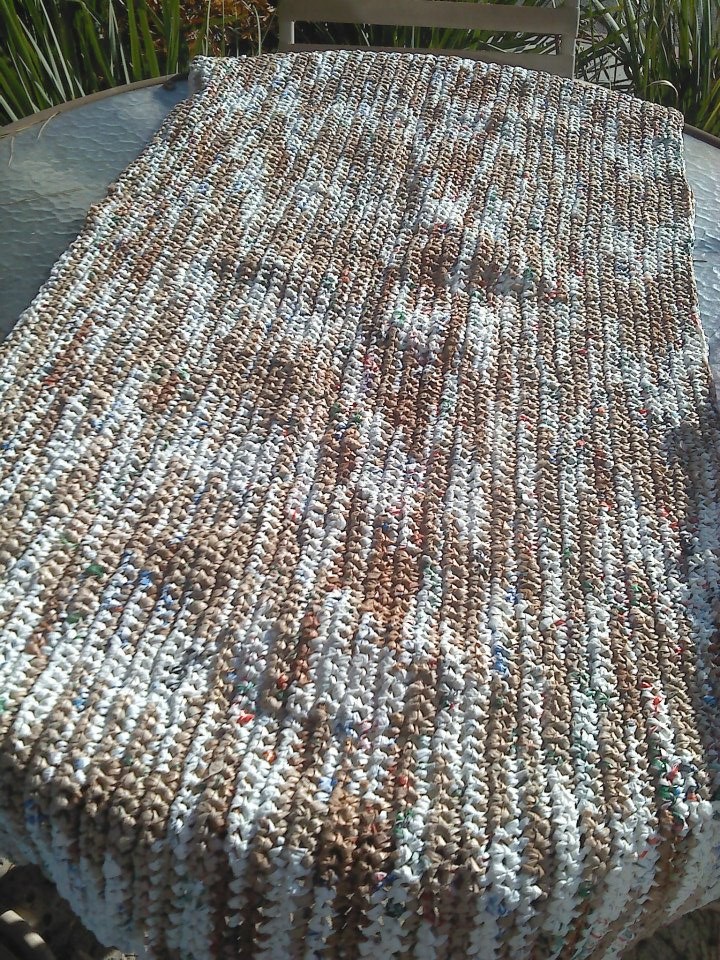 Charities Accepting Plastic Mats
The Movement Crew is a volunteer-run initiative that distributes necessities to less fortunate people and have drop-off stations in Melbourne, Sydney, Brisbane, Wollongong, Sunshine Coast, and Perth. They also have stations in New Zealand located in Auckland, Wellington, Bay of Plenty, Nelson, and Whangarei.
Blanket Melbourne is a relatively new project that distributes warm and clean blankets to people living on the streets and have already reached their goal of providing each person with a blanket for winter.
The Melbourne Period Project in Melbourne and Essentials for Women in Perth have also agreed to take on plastic mats, but predominately deal with providing sanitary items and other necessities for women living rough.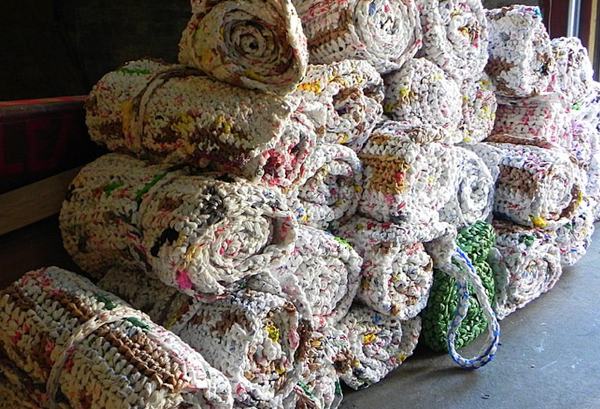 How to Make Plarn:
What you'll need:
500-700 plastic shopping bags (for a person-sized mat, but can vary depending on what you're using the mat for)
10mm or larger Crochet hook
Scissors
Instructions:
Flatten the plastic bag to best you can and straighten any of the bags creases
Cut off the handles and the bottom seam so that you're left with a rectangle. This can then be cut into four strips that become loops when opened up.
After you have lots of loops, hook them together with a basic larks head knot. This is done by overlapping two of the loops end-to-end, then pulling the top of one end through the middle intersection of the two loops. Repeat this step.
From here you can start to crochet! You'll need approximately 42 chain stitches, and then continue to crochet until you arrive at your desired length.
Recycle the scrap plastic at your local grocery store to ensure that nothing is wasted.
Here is a great video tutorial to help you with these steps: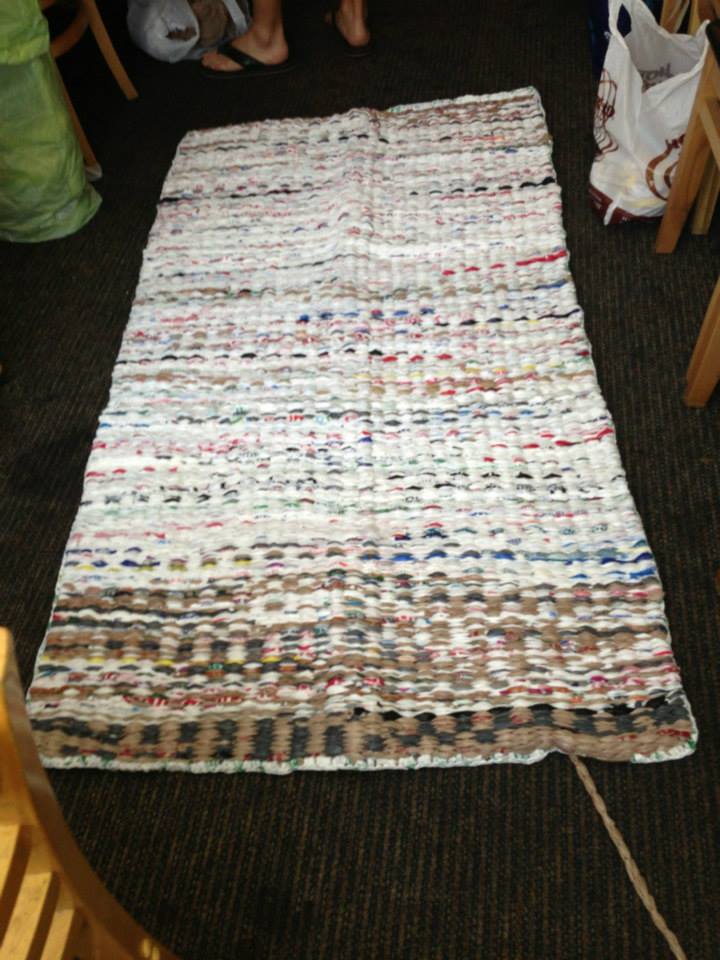 Some tips:
Don't make your chains and knots too tight or they'll break!
If you have different sized bags, make the size of the strips consistent with each bag, and cut narrower strips for thicker bags.

---