76 female scientists from around the world have set sail to Antarctica. This valiant voyage is raising the profile of climate science and empowering women to lead sustainable futures.
The Homeward Bound project departed from Ushuaia, Argentina on the 2nd of December for Antarctica, with a crew of globally recognised women of influence, including astronomers, engineers, physicists, science communicators, Antarctic and Arctic specialists, doctors and social scientists. The project is the brainchild of Australian leadership expert Fabian Dattner, and marine ecologist of the Australian Antarctic Division, Dr Jess Melbourne-Thomas. Their dream of uniting powerful women in science and engineering was inspired by the ability of women to have huge influence within their communities.
The vision of Homeward Bound is to build a collaboration of 1,000 women who have a scientific background; to support them into leadership roles, encourage them to stay, to help shape policy and decision making, and to fight climate change using their individual skillsets.
News from the voyage
We have been following news from the voyage closely, constantly inspired by these women who are uniting in the fight against climate change.
Setting off onto the high and rough seas, scattered by icebergs and endless horizons, these women made it to Antarctica aboard the MV Ushuaia. On the ship, the women combined brainpower and communication skills to talk openly about the serious issues in the face of climate change.
Co-founder of Homeward Bound, Fabian Dattner, highlights the immense privilege she feels watching these women on the MV Ushuaia. Dattner explains,
"They drink, they play, they are already collaborating on a multitude of ideas to bring us together, as women have done for aeons."
- Fabian Dattner
On day 5 they met 40-year Antarctic veterans who explained that the snow around the base should have been at least a meter high. Dattner describes their first impressions,
"Antarctic desert surrounded by sweeping arcs of ice." Not exactly how you imagine it.
From the Homeward Bound blog, we can see that this all-women scientific expedition to Antarctica explores not only the harrowing landscape and vastly degrading ice, but the networking and collaboration of women and ideas.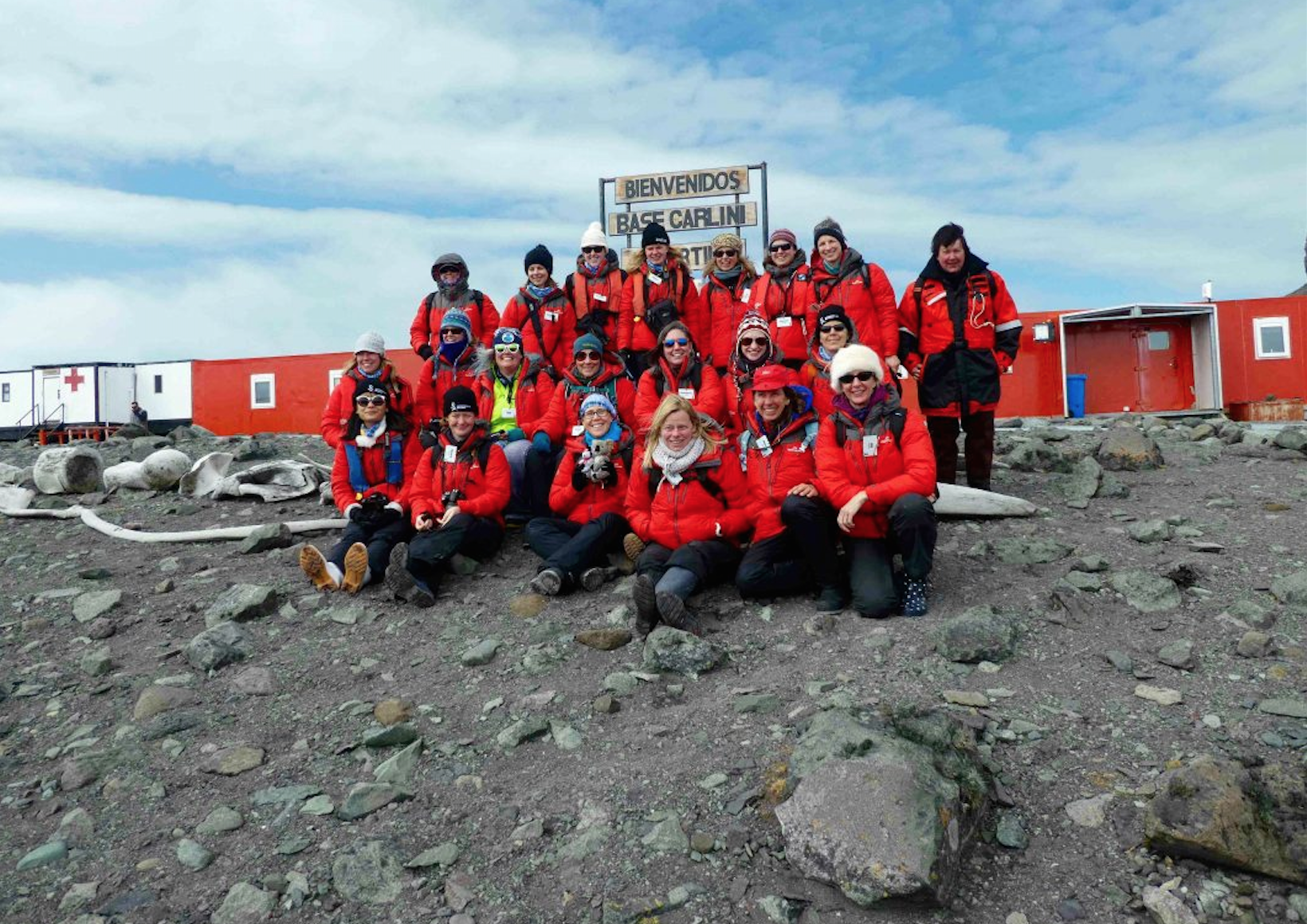 [Homeward Bounders at Carlini Base Image by Kit Jackson]
Why women, and why Antarctica?
Antarctica is one of the fastest warming regions on earth. Studying Antarctica gives insight into the drastic effects human activity has on the natural environment. A snow-laden, naturally untamed and practically untouched part of our earth is suffering.
These women are witnessing something extraordinary, they are on the frontlines of climate change. Combining forces to witness how polar science can tell us what happens to the planet and also explore how women leadership at the table will help us lead more sustainable futures.
A blog written by co-founder Dr Jess Melbourne-Thomas, who is not aboard the ship but invested all her energy to make it happen, explains why it is only women making the journey to Antarctica on the ship.
"The complex and intertwined problems of population growth, overconsumption, climate change, pollution, ecosystem destruction, disease and extinction that our world currently faces require more than novel scientific solutions. They require collaborative leadership, diverse thinking, and creative approaches. Lack of diversity in leadership is a handicap we can't afford."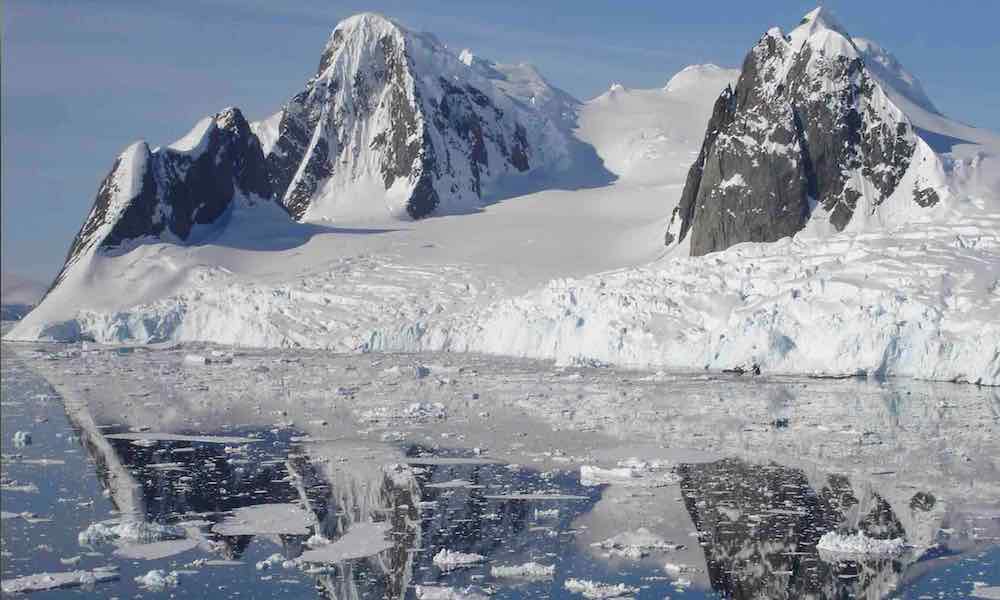 [Image by Mary-Anne Lea on homewardboundprojects.com.au ]

Women are underrepresented in leadership positions. And this needs to change.

There are endless myths about women's aptitude and interest in science, technology, engineering and mathematics (STEM). But these are myths. A recent paper from office of Australia's Chief Scientist 'Busting Myths about Women in STEM' explores this. Girls are not bad at mathematics, women are not disinterested in engineering and physics and other careers of the like, the gender pay gap in STEM careers is a very real thing and we still have a long way to go to win the battle of sexism in science.
This is why 76 women courageously boarded the MV Ushuaia to the circumpolar south. This is why the absence of women's voices in science and government is a key focus around the world. This is why we need more women in leadership positions. Women's voices need to be heard.
1 Million Women applauds this brave journey and we are cheering for all these women from home.
[Header Image: By Songqiao Yao on homewardboundprojects.com.au]
We're in a climate emergency and it's going to take all of us to get out of it. That's why 1 Million Women is building a global community of women committed to fighting climate change with our daily actions. To join the (free) movement just click the button below!

---