2020 has been a strange year. The coronavirus has made us all realise a lot about the world we live in, both negative and positive. It has also made us realise that we need to build a better world as we emerge from the pandemic. We need a green recovery, and when it comes to the climate crisis, we are in a different position now than we were even just last year. Before 2020, we thought we had twelve years to keep global temperatures rising above 1.5 degrees this century. But now, many are saying we only have 6 months to change the course of climate change.
In order to keep the planet from warming to catastrophic levels, we need to stop investing in non-renewable fuels and stop the burning of fossil fuels, which accounts to 44% of the world total emissions of carbon dioxide. And one of the most powerful ways we can push for this change as individuals, is to switch to an ethical bank that doesn't invest in fossil fuels.
According to this fossil fuel finance report, 33 global banks financed fossil fuels with $1.9 trillion since the Paris Agreement. Which is more than all the currency in circulation in the US.
It's important we all do our part to ensure we are not supporting this harmful industry. This means we need to divest our money from unethical banks to send a message to large corporations and banks that we will not support investment in fossil fuels!
But where do I start?
Well, we've put together a list below to help you understand which banks are contributing to the problem and which banks are ethical, striving for a "green" way forward.

USA
According to The Good Trade, these banks are B-Corp Certified green banks:
You can also search here to find a better bank close to you.
A study found that JPMorgan Chase (or Chase Bank) leads the charge in financing fossil fuels globally. Worst banks funding fossil fuels:
Chase Bank
Wells Fargo
CITI
Bank of America
Morgan Stanley
Goldman Sachs
Australia
If you're in Australia, you can see what banks in Australia have no record of funding fossil fuels and what banks have a history of funding fossil fuels at the Market Forces website. It can tell you exactly how much all banks in Australia are currently investing in fossil fuels, and has a complete list of all the banks that avoid fossil fuels all together.
At 1 Million Women, we are partnered with (and love) Bank Australia. They are customer owned, with much of the profits going to causes that customers care about. Check them out and see why (we think) they're the best.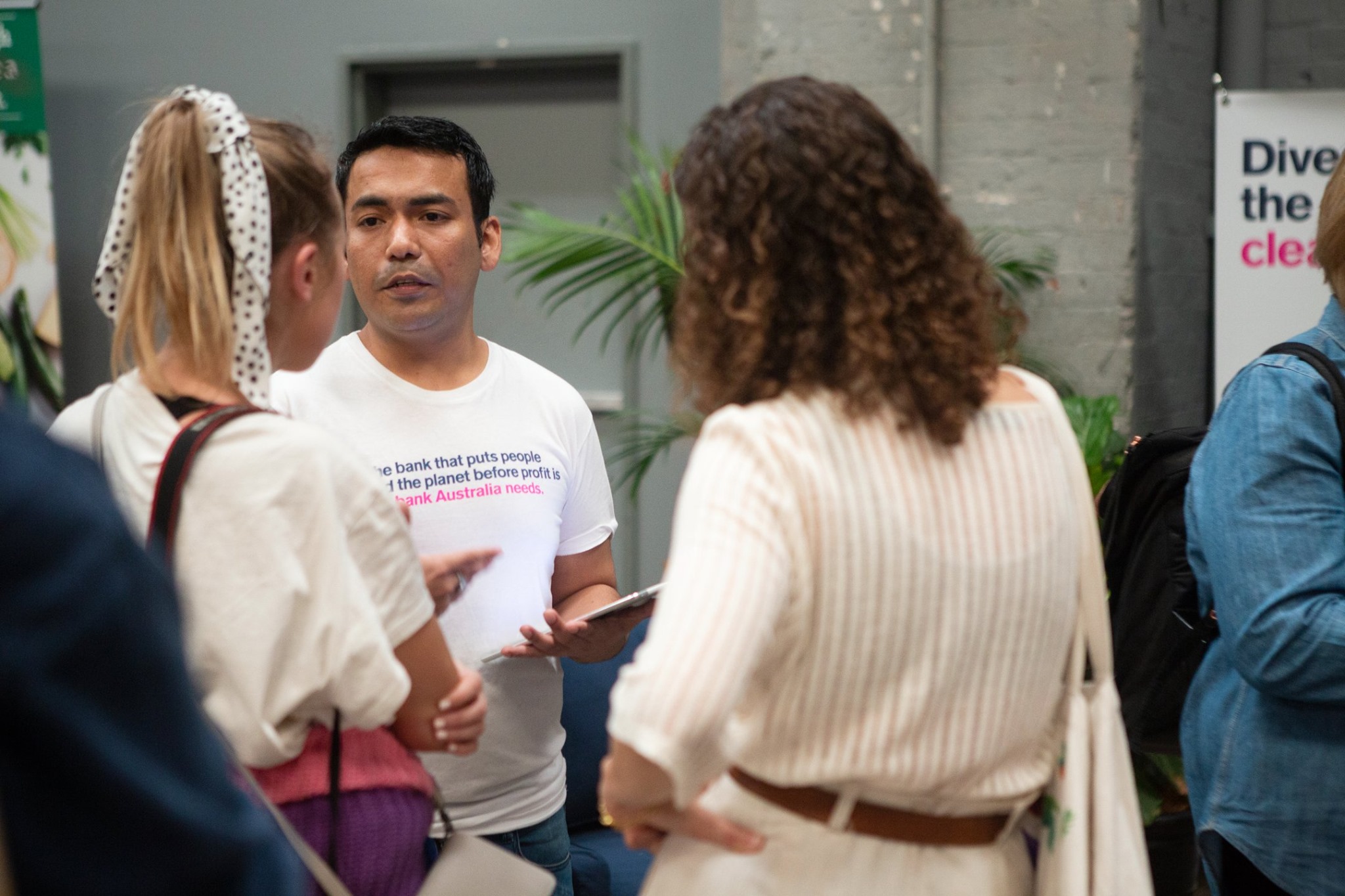 [Image: Bank Australia at our 1MW LoveEarth Festival 2019]
United Kingdom
If you're in the United Kingdom, you can check out this website to see where your bank falls on the ethical scale. Click "more ethical info" to see how your bank fairs in terms of fossil fuels and then search for a bank in the greener sphere.
According to Culturally Conscious, check out these banks when you're going to make the switch:
According to EthicalNet the UK's big 5 have a history of supporting fossil fuels. This report by GoFossilFree.org asked these banks about their relation to fossil fuels and they either did not disclose the information, refused to show their policies or openly support fracking. These banks are:
Barclays
HSBC
RBS/Natwest
Lloyds
Santander
Worldwide

Our community suggested these banks below which they have found to be ethical and don't fund fossil fuels!
This great website has an interactive map where you can find ethical banks all over the world who are members of the Global Alliance for Banking Values, a network of banking leaders from around the world committed to advancing positive change in the banking sector.
Since the Paris Agreement, the world banks globally that will lead to climate chaos are listed below.
Stay away from:
JPMorgan & Chase Co
Wells Fargo
Barclays
HSBC
RBC Royal Bank
MUFG
Bank of China
Remember!
When you switch banks, make sure you tell your current bank WHY you're leaving them. Check out our blogs here and here on how to switch your bank.
Are you making the switch? Take our pledge to switch your bank, super or pension fund to an ethical! When you take the pledge, we'll send you resources to help you make the switch to ethical, climate-strong alternatives AND you'll help us send a strong message to financial institutions that investing in fossil fuels is not okay! Pledge here.
---