Written by Tony Wood
Prime Minister Malcolm Turnbull has announced the creation of a A$1 billion Clean Energy Innovation Fund, to be jointly managed by the Clean EnergyFinance Corporation (CEFC) and the Australian Renewable Energy Agency (ARENA).
ARENA is designed to research and develop new clean energy technologies, while the CEFC is meant to finance projects and earn a return on investment. Both were created under the previous Labor government.
ARENA has enjoyed consistent bipartisan support (although it had some future funding cancelled under the previous budget), while the current coalition government has always previously vowed to axe the CEFC.
So what could the new fund mean for the renewables sector?
What will the new fund do?
This announcement does three things:
It saves money by scrapping any extra funding originally allocated to ARENA. There will be screams of protest, but it just confirms actions that the government had already taken. It also means a move away from high risk areas where there was no requirement to get a direct return on funds.
It preserves the CEFC, not just the A$1 billion allocated to this new fund, but the remainder of the CEFC's original A$10 billion.
It creates a fund to do research and development that sits between the existing roles of the CEFC and ARENA. It is not yet clear how investment decisions will be made, nor how exactly the projects will be financed.
The fund will accept lower returns on investment, which implies higher risk than the government currently expects of the CEFC.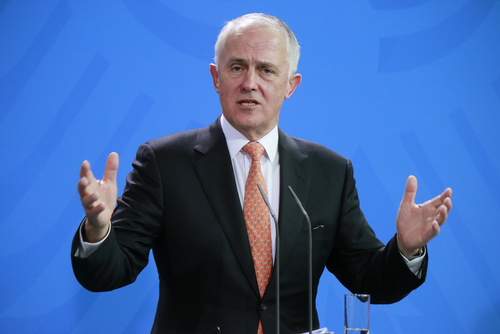 Carbon pricing should drive clean energy
ARENA's mandate was to provide grants to clean energy projects at the research and early development stage of new technologies. These are high-risk decisions, but if effective, should drive down the costs of low-emission technologies.
There are barriers to early movers, and so far the carbon market has failed to provide a clear, long-term signal for investors. Therefore, government funding is justified here.
The CEFC was born out of a political compromise to secure the previous Labor government's climate change legislation, and the model was Britain's Green Investment Bank. There was no obvious consideration of the countries' different circumstances, and whether Australia needed such a body.
There was always the risk that the CEFC would be intervening in the market without adequate assessment of whether the benefits outweighed the costs. It was effectively a solution looking for a problem.
The CEFC might have a role but only if we first define the problem it seeks to solve. It is not the reduction of carbon emissions: this is the territory for climate policy.
It is not a lack of R&D funding for new clean energy technologies: ARENA was designed for that.
It is not a shortage of capital: clean energy projects are being financed in Australia by the private sector.
The problem is a shortage of projects that offer investors the necessary financial return.
The financial returns for low-emission and renewable energy investments should be driven by the emissions price that comes directly or indirectly from credible climate change policy. We had a poor version of this between 2012 and 2014 and the government's current Emissions Reduction Fund has yet to fill the void.
Political uncertainty and poor design have led to real challenges to the Renewable Energy Target delivering its intended investment in renewable energy. Policy instruments such as state-based feed-in tariffs for household rooftop solar have provided very expensive, lesser supports.
The CEFC has a mixed record. On the one hand just deploying more of the same, such as refinancing an existing wind farm, is a poor use of public funds. However, underwriting green investment bonds such as that issued by NAB did successfully address a clear market failure.
We need low-cost technologies
The creation of the Clean Energy Innovation Fund seems intended to provide a new mandate that will target higher-risk, more innovative investments than currently supported by the CEFC. The fund will also be encouraged to look at storage and non-renewables, outside ARENA's current remit, and that is a good thing.
However, it will be a great pity if higher risk technologies, currently funded by ARENA, are lost due to the requirement to earn a return on investment. It would be ironic if the new fund retains the mandate of the CEFC that the government had targeted for termination, while weakening ARENA which enjoyed consistent bipartisan support.
The government has indicated that the new fund will target technologies such as large-scale solar with storage, off-shore energy, biofuels and smart grids.
Despite the emphasis on large-scale solar with storage, the technology was unsuccessful under the Labor government's Solar Flagship Program. It is making slow progress around the world and the new fund will be seeking a return on its investments.
So, it remains to be seen whether today's announcement becomes a sound use of public funding to drive innovation in low-emission technologies through addressing real market failures, or whether the need to save money will lead to an ugly combination of lost opportunity and wasted money.
This article first appeared on The Conversation.
Tony Wood is the Program Director of Energy at Grattan Institute
Read this next: Where Do The Us Presidential Candidates Stand On Renewable Energy
Images: Shutterstock
1 Million Women is more than our name, it's our goal! We're building a movement of strong, inspirational women acting on climate change by leading low-carbon lives. To make sure that our message has an impact, we need more women adding their voice. We need to be louder. Joining us online means your voice and actions can be counted. We need you.
---