The term "tourism" might seem out of place amidst Covid-19 but I'm sure many of us are still dreaming of the next time we can pack our suitcases and jump on a train or plane to a different part of the world. This is not something that needs to disappear altogether in a just recovery, but we do need to be smarter about the way we engage in tourism and invest more in eco-tourism.
According to the United Nations World Tourism Organisation (UNWTO), the pre-pandemic number of tourists travelling across borders is expected to reach 1.8 billion a year by 2030 from 1.4 billion in 2018, alongside a further 15.6 billion domestic tourist arrivals. The latest UNWTO research shows that in 2016 transport-related emissions from tourism contributed to 5% of all man-made emissions and are to increase to 5.3 % by 2030 against a current ambition scenario.
It's no secret that tourism is important for the economy, however it is also inherently linked to industries that need reassessing and changing in the face of the climate emergency. Industries like infrastructure, transport, food, the list goes on...Tourism also encourages a waste culture, especially when tourist attractions lack basic waste and recycling systems. And the average luxury hotel room uses 1800 litres of water per day!
But what if we could combine tourism and sustainability, raise awareness about climate change when people travel and invest in more sustainable transportation?
A group in Spain called The Climate Journey are working to ensure travellers to their country are climate aware!
The Climate Journey works to create both physical and conceptual tours in different cities and towns of Spain (and hopefully one day globally) that highlight the impacts of the climate crisis already visible in the area, they explain the causes and connections and show the solutions that are either already being implemented or could be in the future.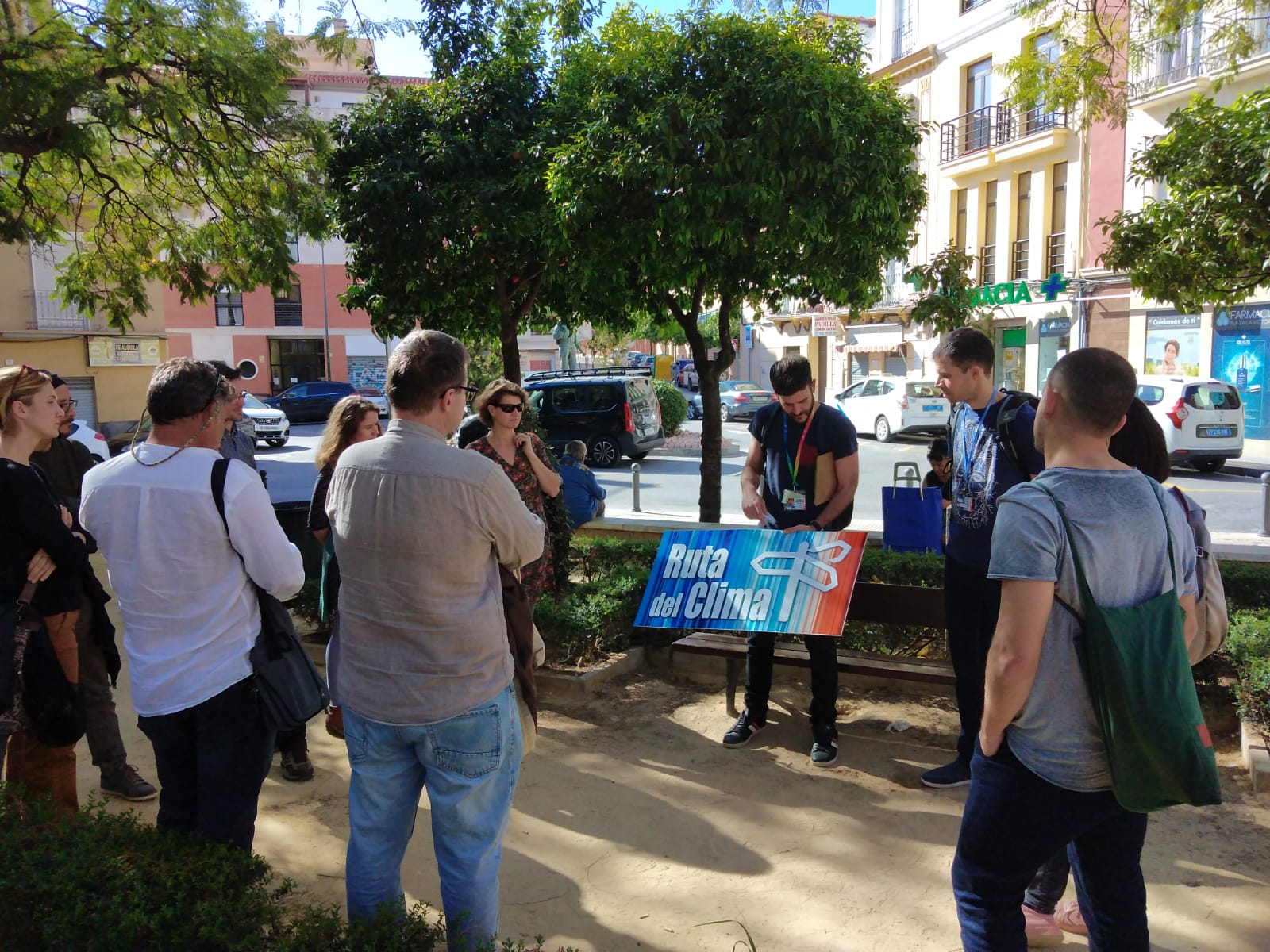 They run different experiences from climate tours for tourists, to excursions for students and customised tours. The impacts shown on the tour could be anything from sea level rise damage, social inequities that relate to climate change, lack of biodiversity and who has the "right to the city", which refers to the concept that there should be no exclusion of urban society from the benefits of urban life.
The solutions highlighted on the tour explore social and environmental movements for social and climate justice, localising the economy with urban gardens and coops or nature-based mitigation and adaptation technology like green roofs. And at the end of every tour, each participant comes up with their own climate action plan to be carried out when they return back home, whether that be their house or their country.
This is an immersive and inventive way of raising awareness within a city and building communities that strive to reinforce solutions that individuals can do within their own city or a city they may be visiting.
The Climate Journey leverages sustainable tourism and environmental education to catalyze climate action locally. - The Climate Journey
Their tours also inspire motivation in local communities who want to learn more, school students, businesses and tourists who are visiting the city. In this way, it's a mixture of eco-tourism and education that aims to raise awareness within communities and showcase solutions already at hand.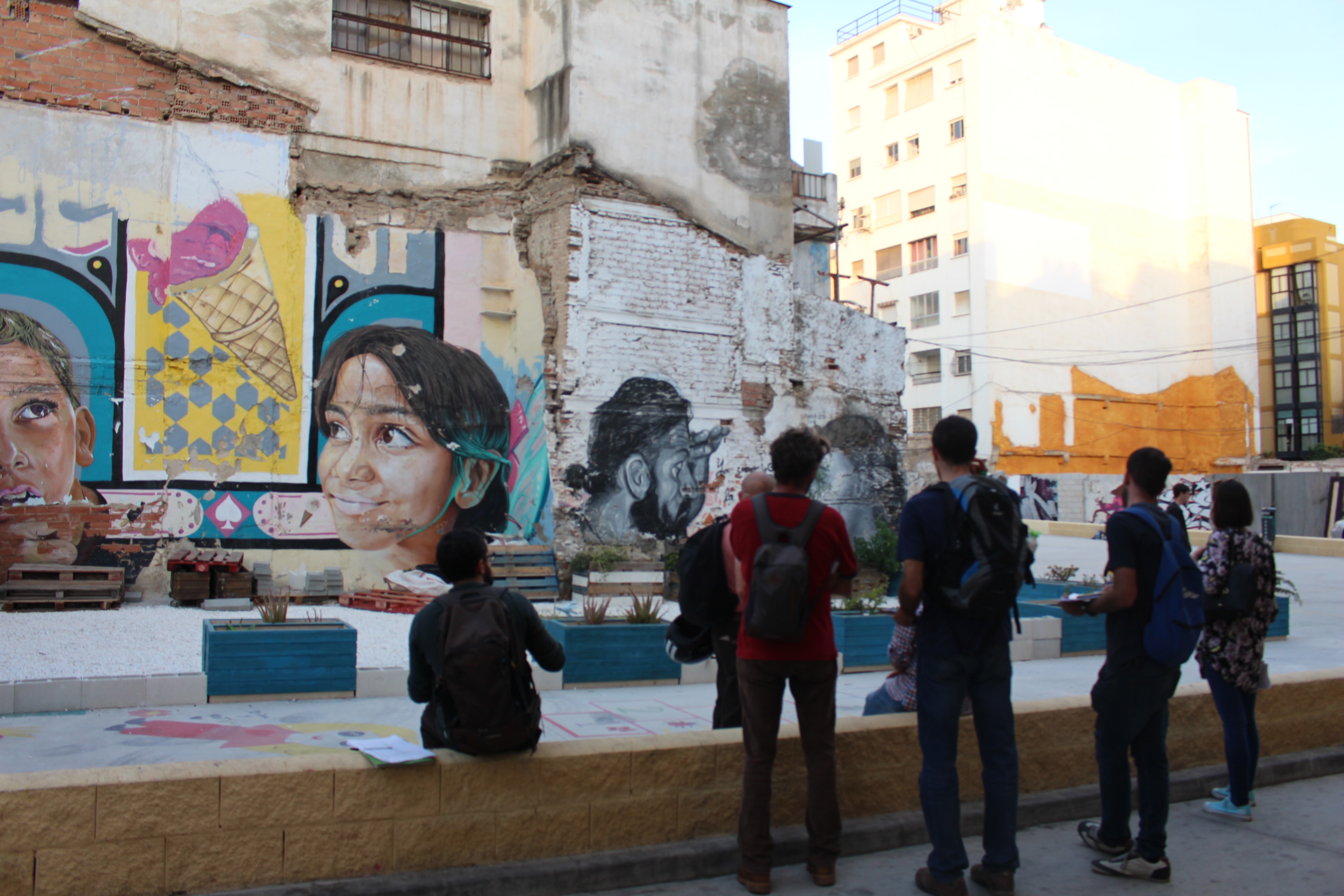 I've been living in Spain now for over 6 months and loved every second of it, even those spent locked indoors. But from my limited time out on the streets, I've noticed that structurally Spain has the ability to change a lot and work toward a greener future. Just this year they've closed down 7 coal-fired power plants and they plan to close them all down by 2021. They hosted the COP25 in Madrid when Chile wasn't able to. And they declared a state of climate emergency earlier this year.

But individual awareness on climate change or how individuals can help doesn't seem to be as widespread. As a foreigner, I can notice this just when I do the grocery shopping or go to any restaurant and see everything wrapped in plastic or the complete foreignness of KeepCups here.
That's why the work of groups like The Climate Journey can be so beneficial in countries like Spain, where tourism is such a big part of their livelihoods. However, at a government level, there are some structures in place, there's just a bigger call for more widespread environmental knowledge and accessible ways to help the situation.
Image credits: The Climate Journey
---