There's nothing quite like a nice creamy soup - and this one really hits the spot! Not only that, it's vegan-friendly!
Ingredients
Potato Soup:
1 Tbsp olive oil
1/2 brown onion (diced)
4 potatoes (or 330g)
1 cup celery (chopped)
1 cup zuchinni (chopped)
2 cups water
1/2 tsp veggie stock
1/2 cup coconut cream
Pinch of white pepper
Pinch of salt
Sautéed Mushrooms, Kale and Garlic:
1 Tbsp olive oil
1 cup kale (chopped)
2 cloves of garlic (chopped)
4 mushrooms (sliced)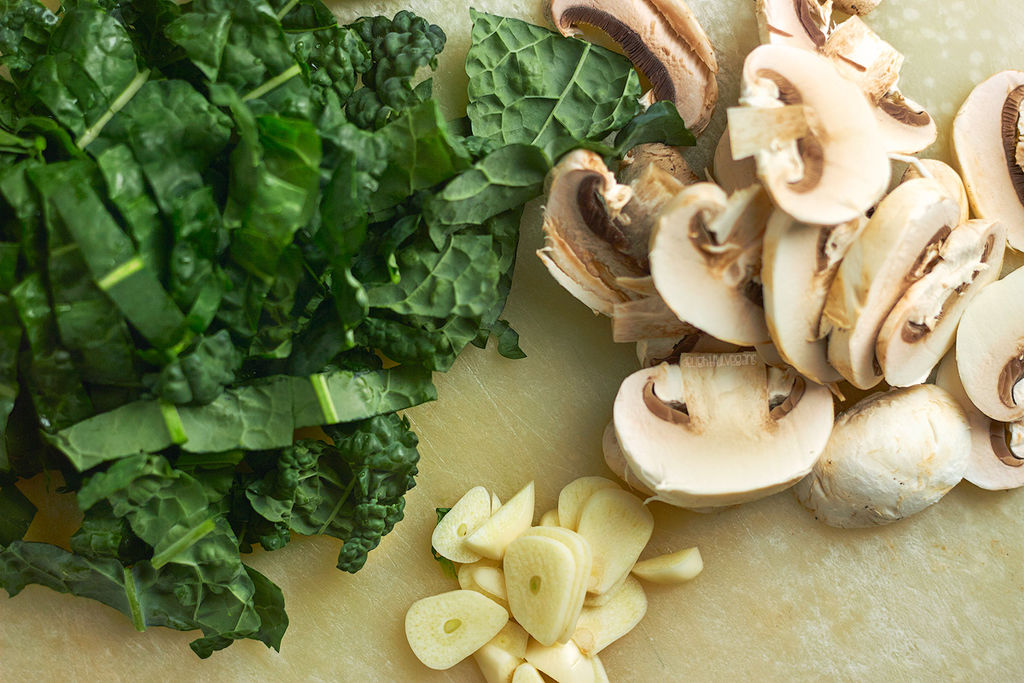 Method:
Heat the oil in a medium saucepan. Add the onion, potatoes, celery and zucchini and fry for around 5 minutes.
Then add 2 cups of water, veggie stock, and coconut cream. Simmer for about 20 minutes, or until potatoes are soft.
Let soup cool down a little and use a stick blender to get it to your desired consistency.
In a fry pan, sauté the mushrooms, kale and garlic for a few minutes until mushrooms are cooked.

Serve up the soup and then serve the sauteed mushrooms, kale and garlic on top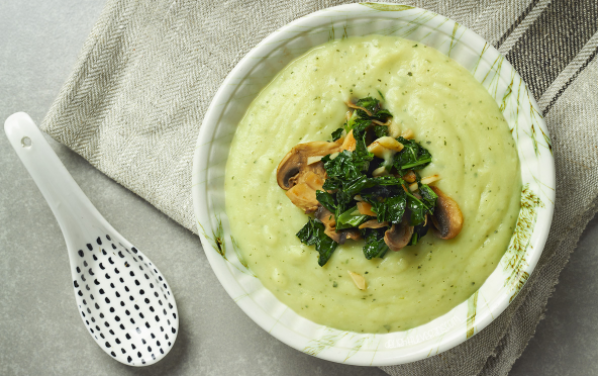 Looking for more plant-based recipes? Try these next:
Vegan chocolate and peanut butter banana bread
This recipe was originally featured as an Instructable by DelightfulVegans
We're in a climate emergency and it's going to take all of us to get out of it. That's why 1 Million Women is building a global community of women committed to fighting climate change with our daily actions. To join the (free) movement just click the button below!
---