Australia's very own bush spice, wattleseed, has a taste reminiscent of coffee and is a favourite of mine from childhood.
You can purchase roasted ground wattleseed at speciality spice stores, organic stores, some delicatessens, or online bushfoods stores. Any left over wattleseed can be used in cakes, biscuits, pancakes, or in freshly made pasta.
Only a select number of wattle species are edible so be cautious about grinding up your own seed from your garden unless you are confident you know what you are doing.
Prepare the wattleseed by measuring out a tablespoon into a cup and adding a tablespoon of near-boiling water then leave to soak for 5 minutes.
Ingredients
300ml thickened cream
300ml full-cream milk
6 egg yolks
¾ cup caster sugar
1 teaspoon vanilla extract
1 tablespoon ground roasted wattleseed (prepared as above)
Directions
If using an ice cream maker, ensure the bowl has been frozen before you begin.
Pour the cream and milk into a saucepan on medium heat and bring to a simmer but avoid boiling. Set aside to cool for ten minutes.
In a bowl whisk the egg yolks and sugar together until thick and creamy. Add the milk mixture, stirring constantly to prevent the eggs from curdling.
Pour the mixture back into the pot, return to medium heat and stir continuously with a wooden spoon for around 5 minutes until it forms a custard consistency and sticks to the back of the spoon. Allow to cool.
Strain through a sieve into a glass freezer-safe bowl and leave to stand for 5-10 minutes.
Add the prepared wattleseed and vanilla extract and stir to mix.
Pour into the pre-frozen bowl of an ice cream-maker and follow the instructions to churn and freeze the mixture into ice cream. This is by far the easiest method and most people who own one only use it occasionally and are happy to lend it to others. I borrowed one from a friend.
If you don't have an ice cream maker, cool over ice or in the fridge then place the mixture into the freezer for around 1½ hours until the edges have frozen. Take out and beat the mixture with a fork. Repeat this process once an hour for three hours.
If you are short of time, or just can't wait to enjoy some of this delectable dessert here is a short-cut method. Take 1 litre of your favourite brand of creamy vanilla ice-cream out of the freezer, allow it to soften slightly, then stir through the prepared wattleseed mixture as evenly as possible without melting the entire tub. Place back into the freezer and allow to harden.
Serve with some crushed macadamia nuts (Australian native nuts). Yum!
You'll have some egg-whites left over from this recipe. You can use them to whip up an egg-white omelette, or if you are feeling inspired, try making some meringues or macaroons.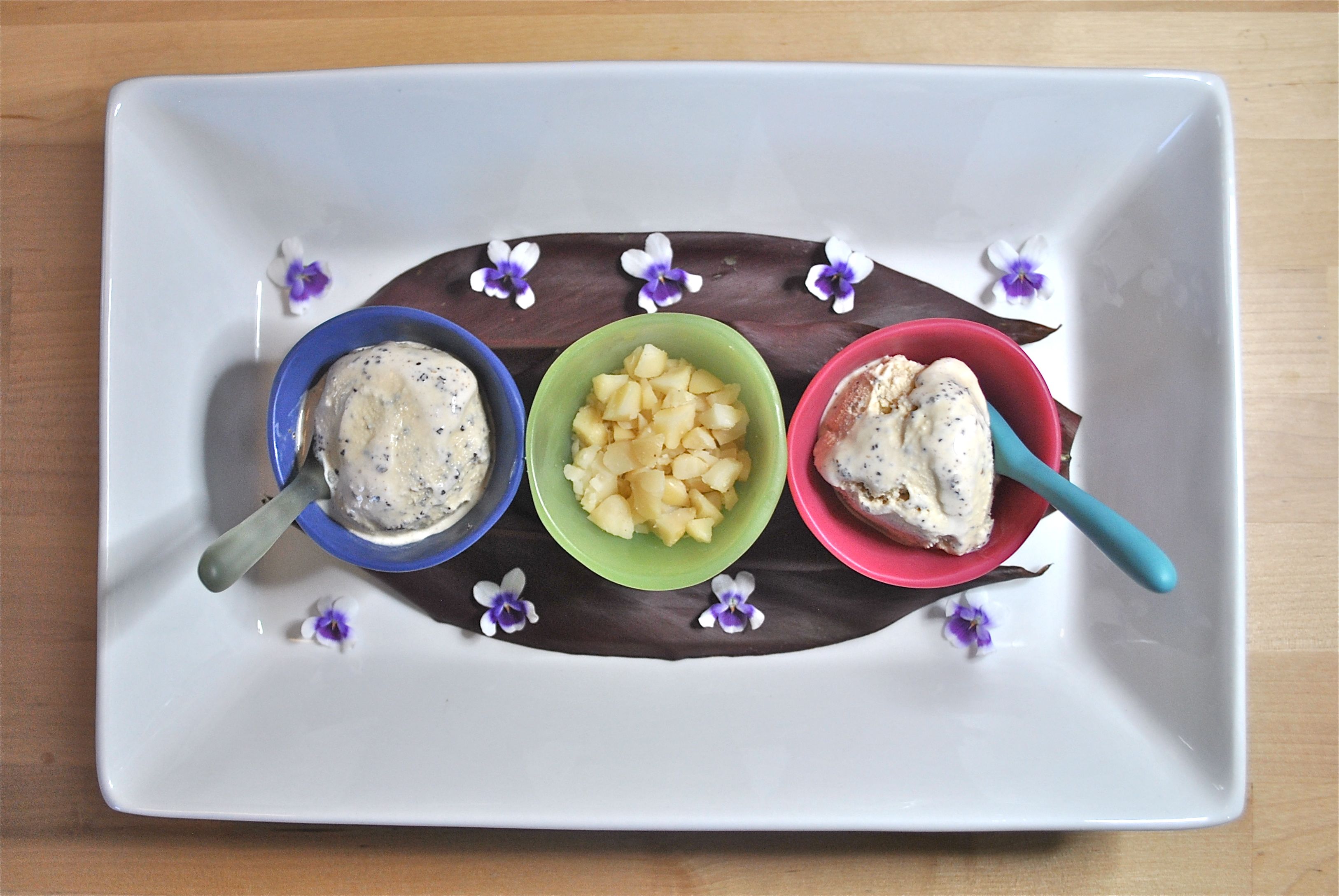 Try this next: Our Best Ever Breakfast Recipes
Read this next: Microbeads: Everything You Should Know
1 Million Women is more than our name, it's our goal! We're building a movement of strong, inspirational women acting on climate change by leading low-carbon lives. To make sure that our message has an impact, we need more women adding their voice. We need to be louder. Joining us online means your voice and actions can be counted. We need you.
---