The following is a guest post from recipe creator and food stylist Tracy Valentina Wood, of Visually Delicious. Her passion for all-things-food begins with fresh, seasonal ingredients and continues right through to the final plated dish and surrounding accoutrement. She believes how it looks is as important as how it tastes.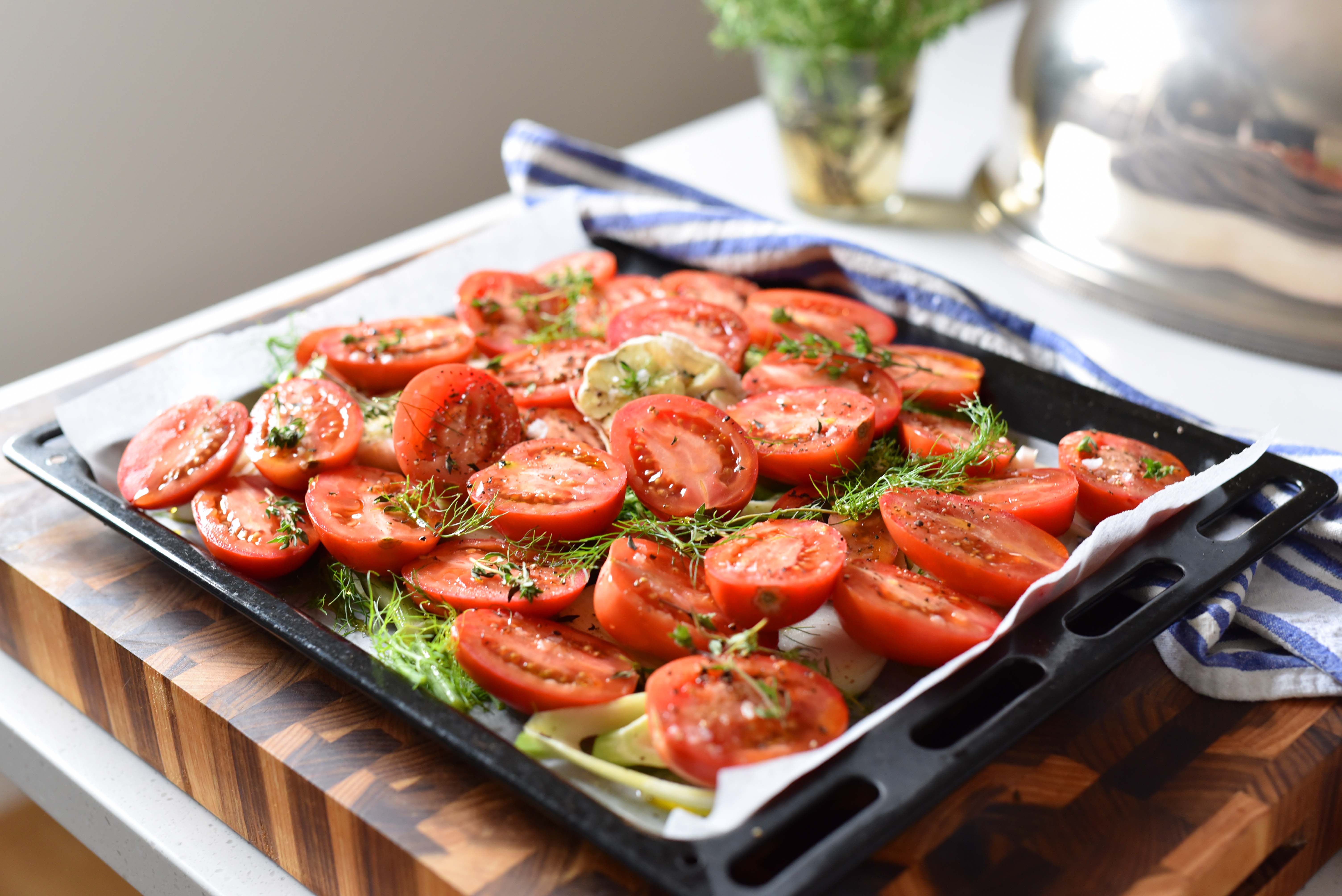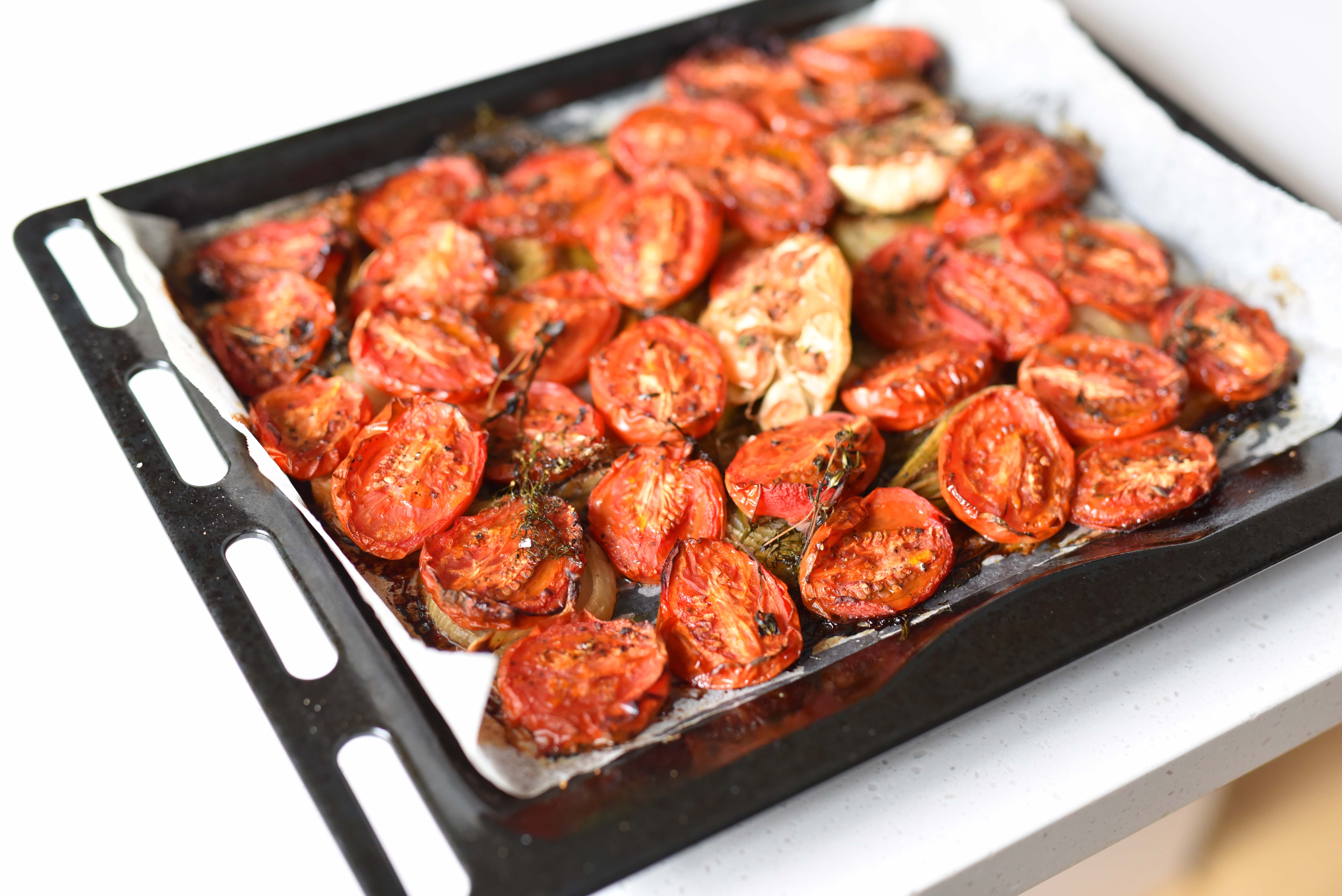 As I have a bowl of just-ripe tomatoes on my kitchen bench, I decided today was the day to make my roasted tomato sauce. This is the time of year to make it, tomatoes being plentiful and inexpensive, and this sauce takes no effort, just time; the result being fragrant and sweet with the ripeness of the fruit, with lots of depth from the slow roasting. This wonderful sauce has so many uses; including a base for savoury tarts, pasta sauces, rustic tomato soups, or even baked eggs. A couple of spoonfuls stirred into a stew are delightful, and although I love to eat it when freshly made, having a few containers tucked away in the freezer is like finding hidden treasure for those days when I want a burst of summer.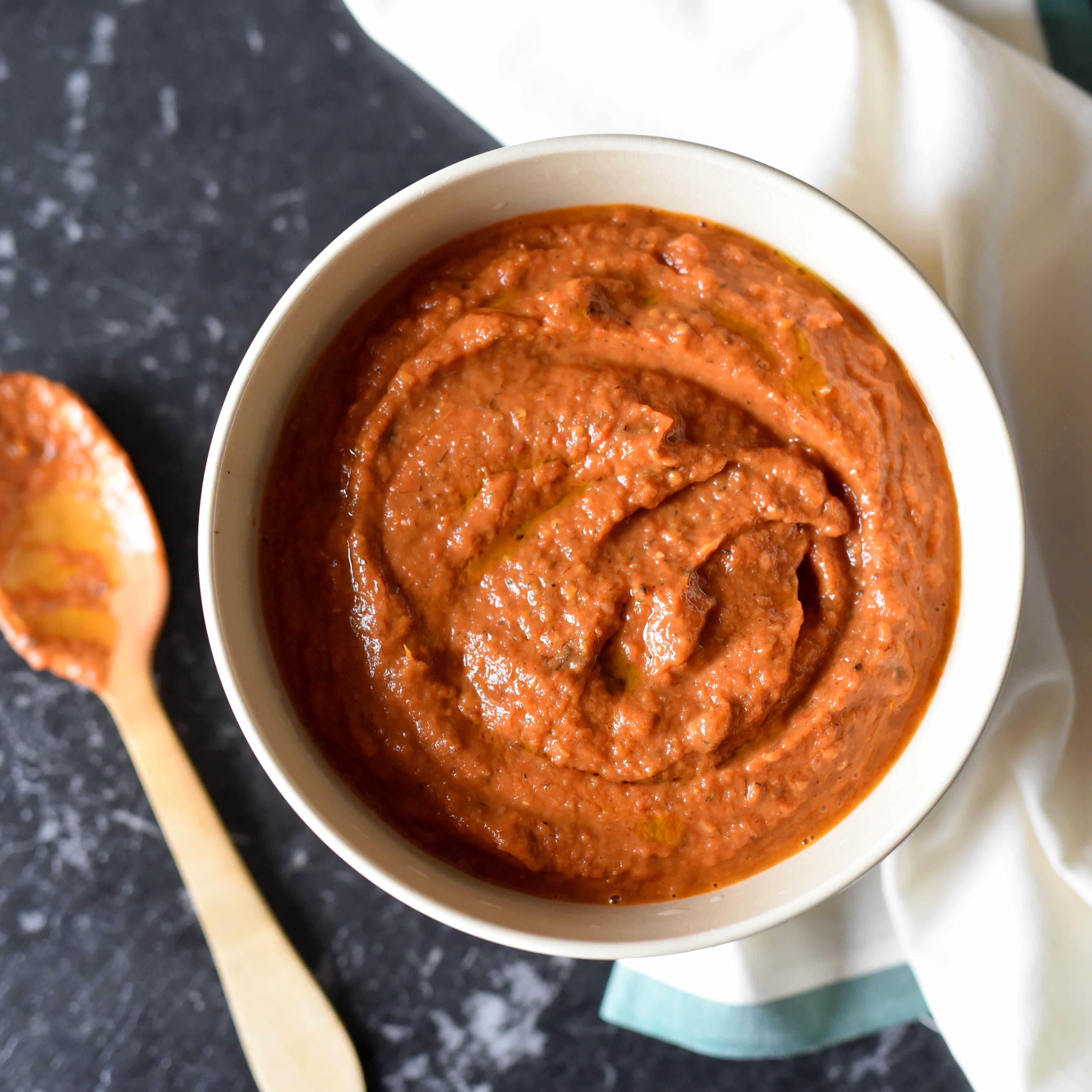 Roma tomatoes are my preference, as they have a firm flesh, good flavour, and when puréed make a lovely thick sauce. Also for me, fennel is a must as I love its aniseed flavour. I store this in several one-cup containers, a couple for immediate use, and some for the freezer. I've given you quantities below of what I like to use. I know you'll love this recipe as much as I do. Enjoy.
Roasted Tomato Sauce
Makes approximately 1.5 litres.
2 kilos ripe Roma tomatoes, cut in half lengthways
3 bulbs fennel, thickly sliced, reserve its fronds
2 large brown onions, peeled and thickly sliced
2 bulbs garlic, cut in half through the middle
A handful of fresh bay leaves, thyme and rosemary sprigs
Extra virgin olive oil
Sea salt flakes and freshly ground black pepper
Preheat oven to 170C and line a baking tray with baking paper. Lay the onion slices on the baking paper, followed by the fennel and its fronds, tuck the garlic and some of the herb sprigs, and lay the tomatoes on top. Season well with salt and pepper, scatter with the rest of the herb sprigs, and drizzle generously with olive oil. Place in the preheated oven for ½ hour, after this time, turn the oven down to 150C, and roast for another hour or two until caramelized and soft. Remove from oven, discard any twiggy herb branches, and slip the roasted garlic from its skin. Put everything in the food processor and blitz until it becomes a thick purée. Remove, taste for seasoning, and store in the fridge for five days, or in the freezer for up to three months.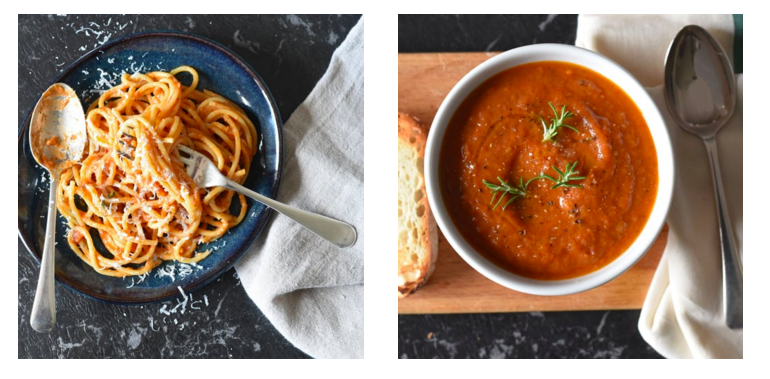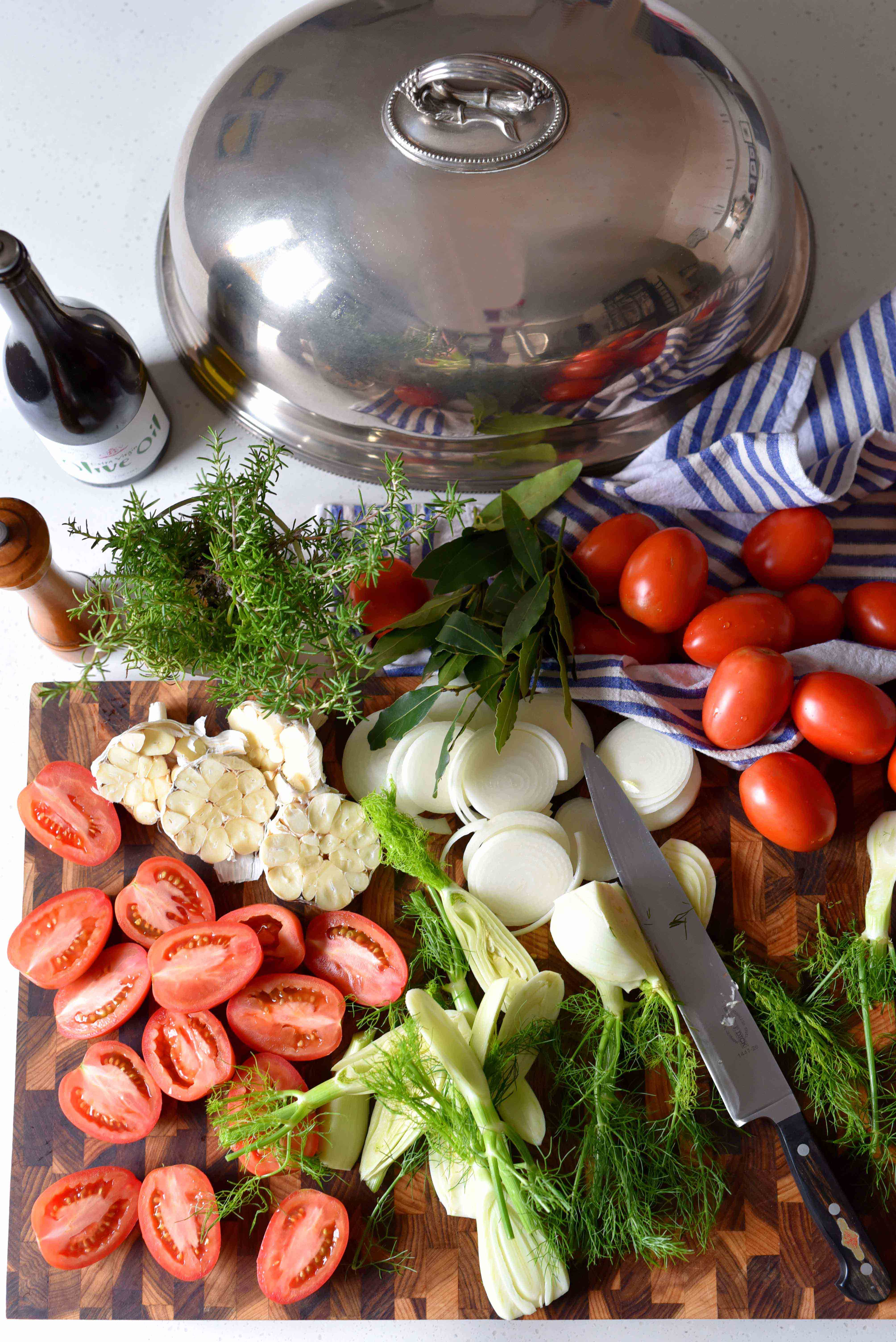 ---