We took the challenge of a plastic free morning tea (which became a brunch). Here's how it happened...
You may have been following that the 1 Million Women team is taking the Plastic Free July (PFJ) challenge, and avoiding plastic for a whole month (or trying very hard).
Plastic Free July aims to raise awareness of the amount of single-use disposable plastic items in our lives.

Why is it important?
Because unnecessary plastic is everywhere! Even in chewing gum if you can believe, something I found out the hard way last week. (Read the whole team's update from the first week of PFJ here. We talk about our shortcomings, failures and lessons learnt!)
Australians send 1 million tonnes of plastic waste to landfill each year. Not to mention the dire effects plastic has on our waterways, oceans and ocean life.

So, I decided to put the whole team to the plastic-free test this week, and organise our very own 1 Million Women plastic free morning tea (which became more of a brunch).
How did we do?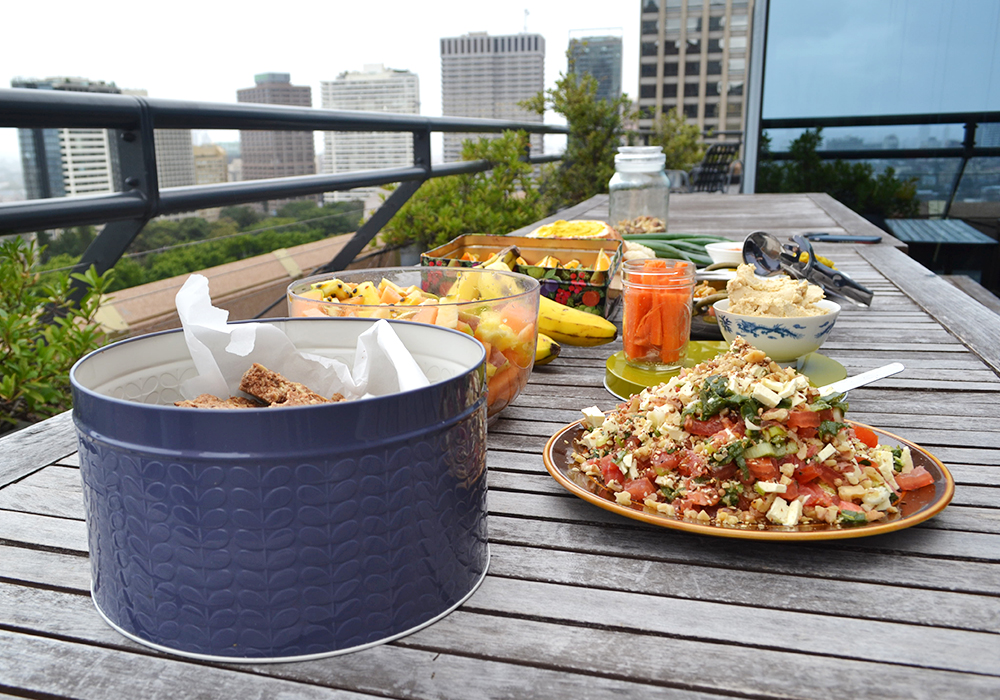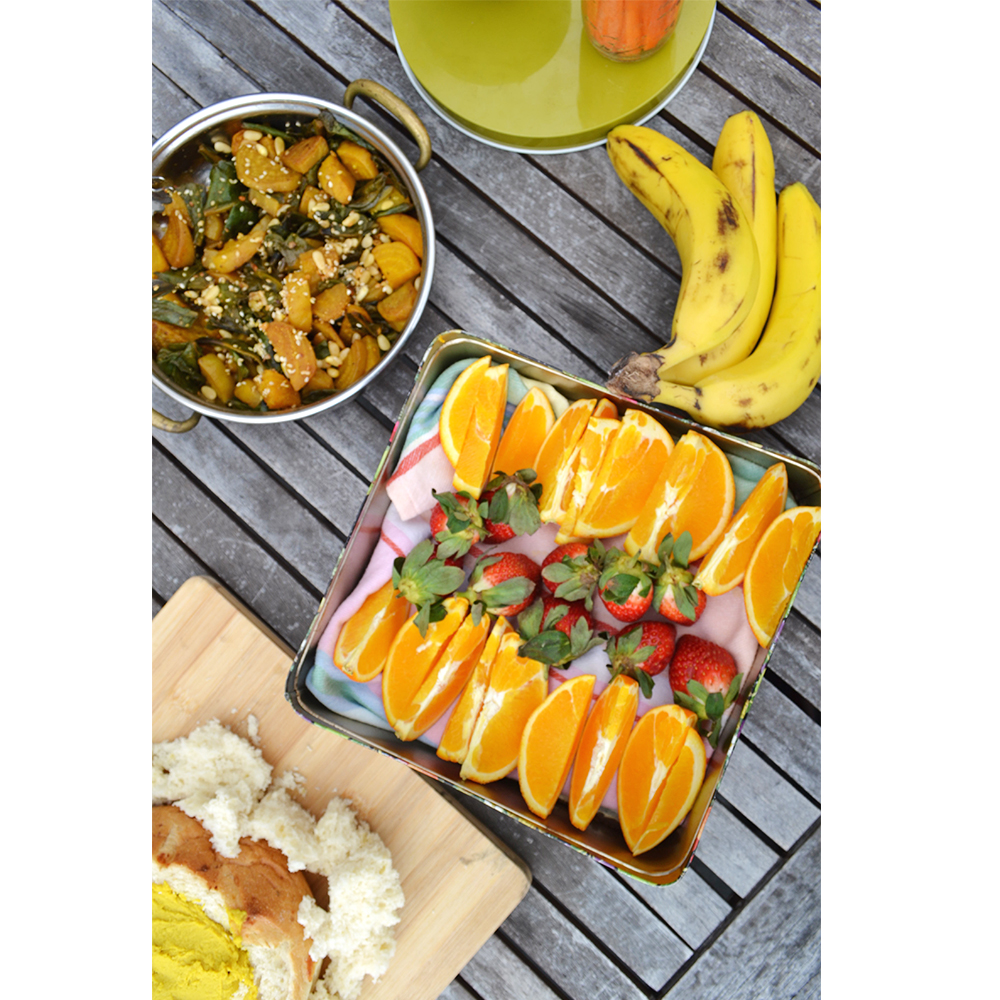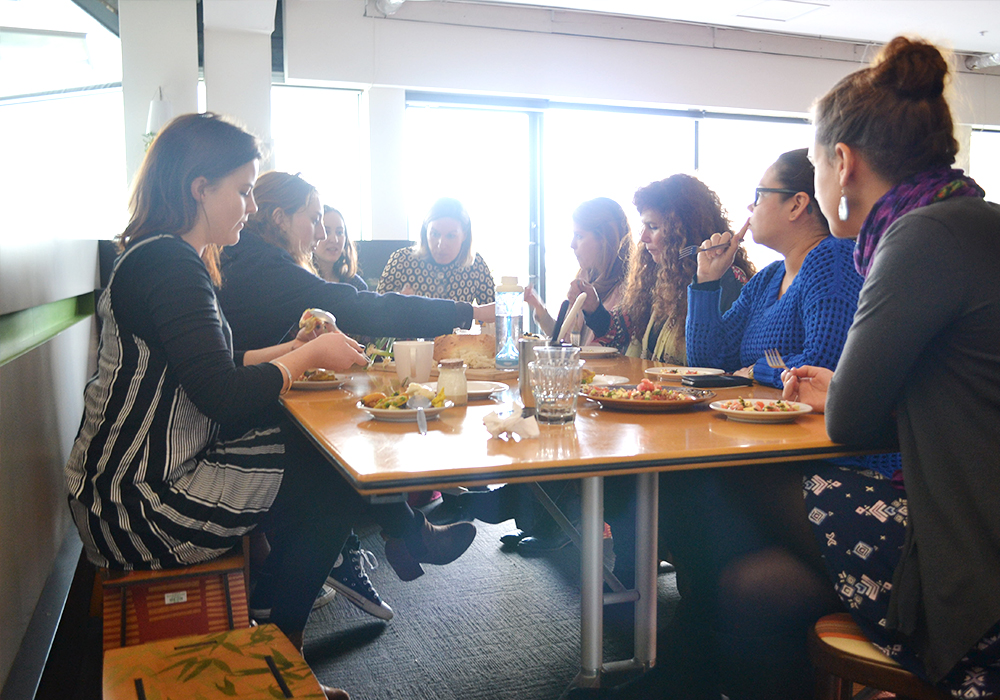 Pretty well actually! I can proudly say there was no plastic present at our brunch. Not even a fork!
It was really inspiring to see how everyone overcame challenges like not using cling wrap, and shopping for ingredients without any plastic packaging.
Everyone found alternatives to safely transport their dish to the office with no mess. I brought mine in a small cooking pot with its lid still on. Tara, Steph and Shannyn used good ol' tins and jars, and Liv brought a bunch of fruit in the best packaging there is - the fruits own peel.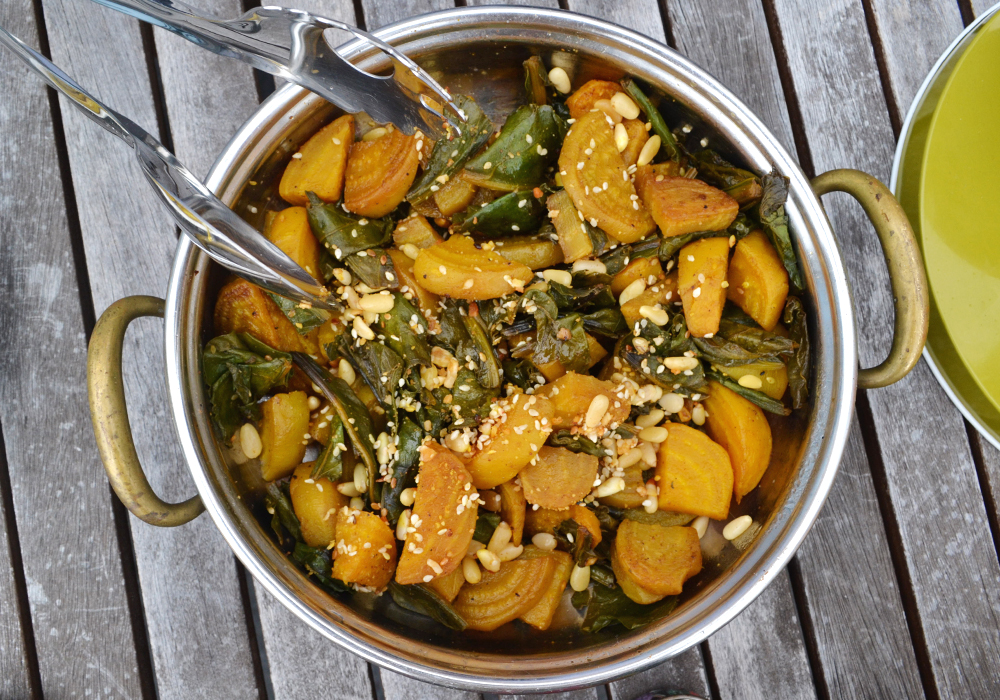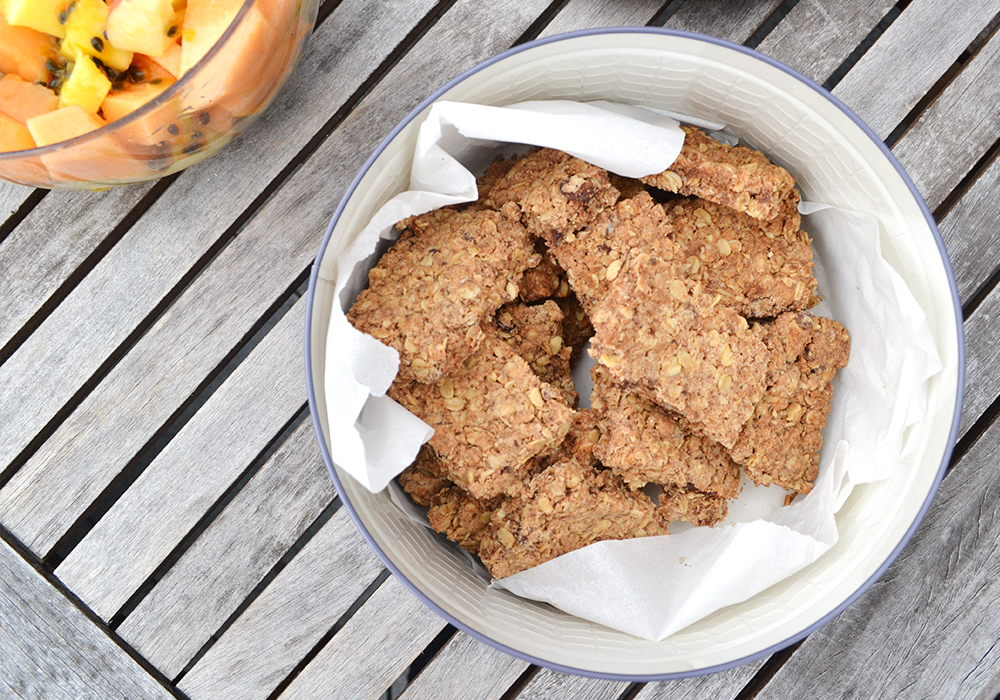 Ayla got really creative, and used a loaf of bread as a bowl for her dip.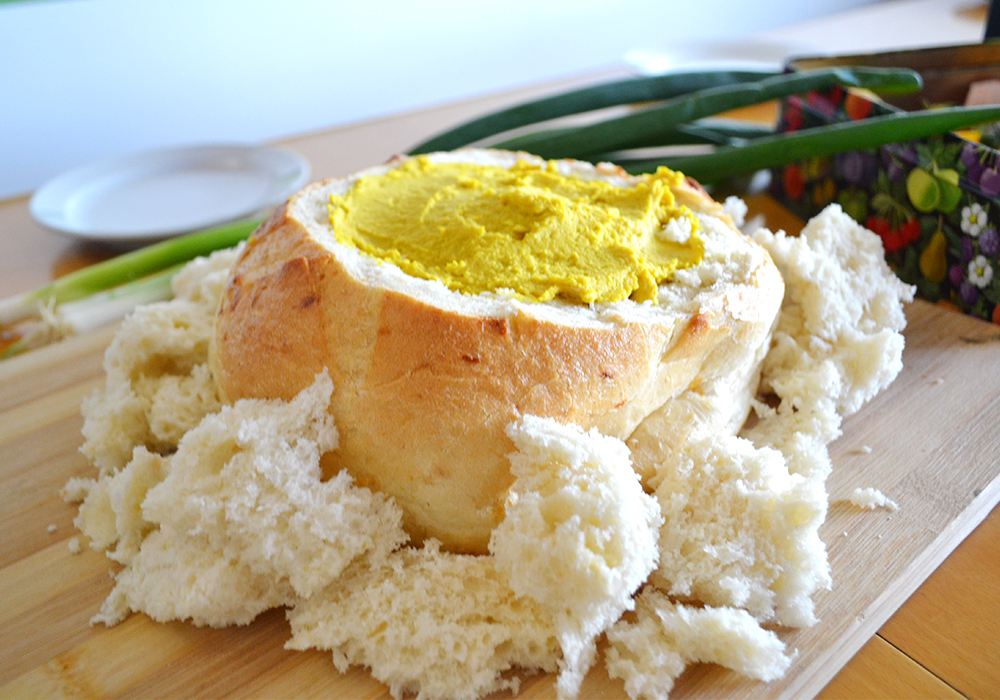 Of course the bowl didn't last long.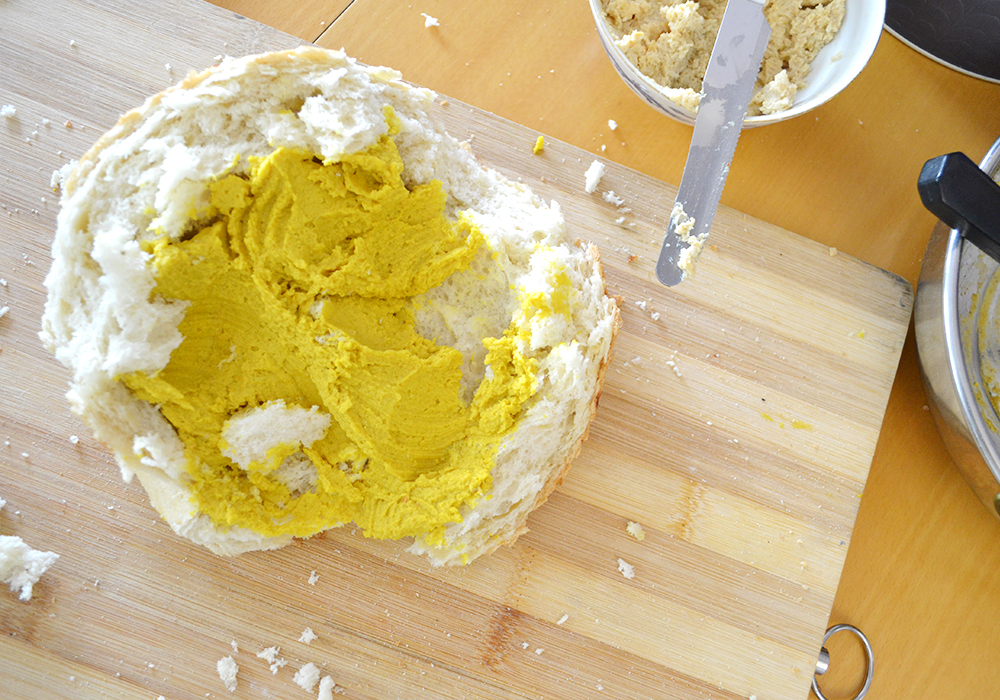 All the food was veggie-packed and delicious. The conversation naturally kept coming back to plastic, as we were all pretty happy with how easy it was in the end to do the whole thing plastic-free.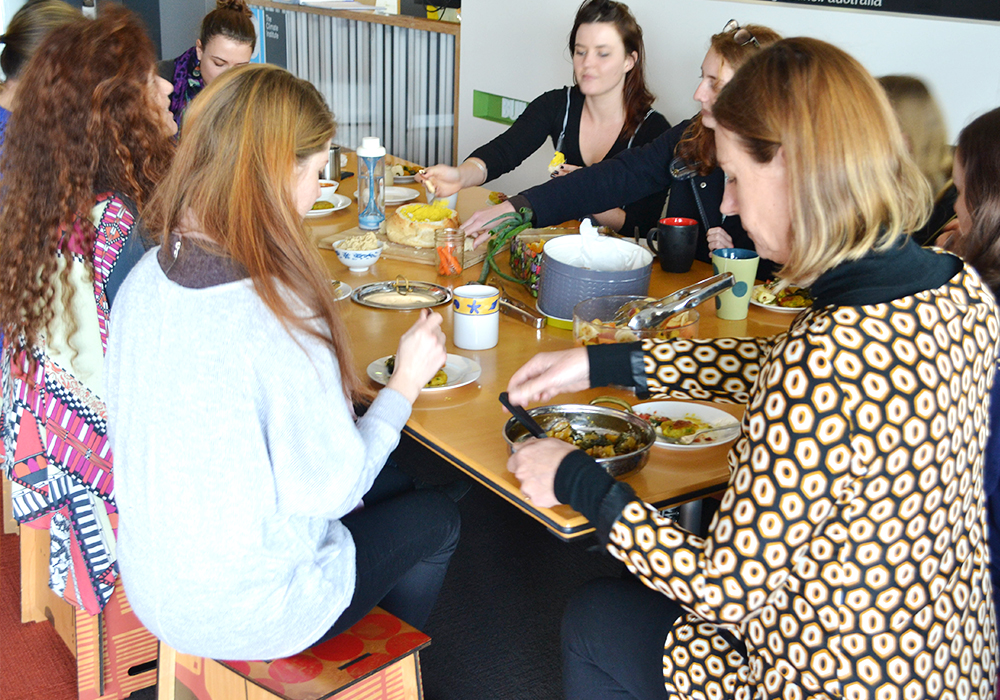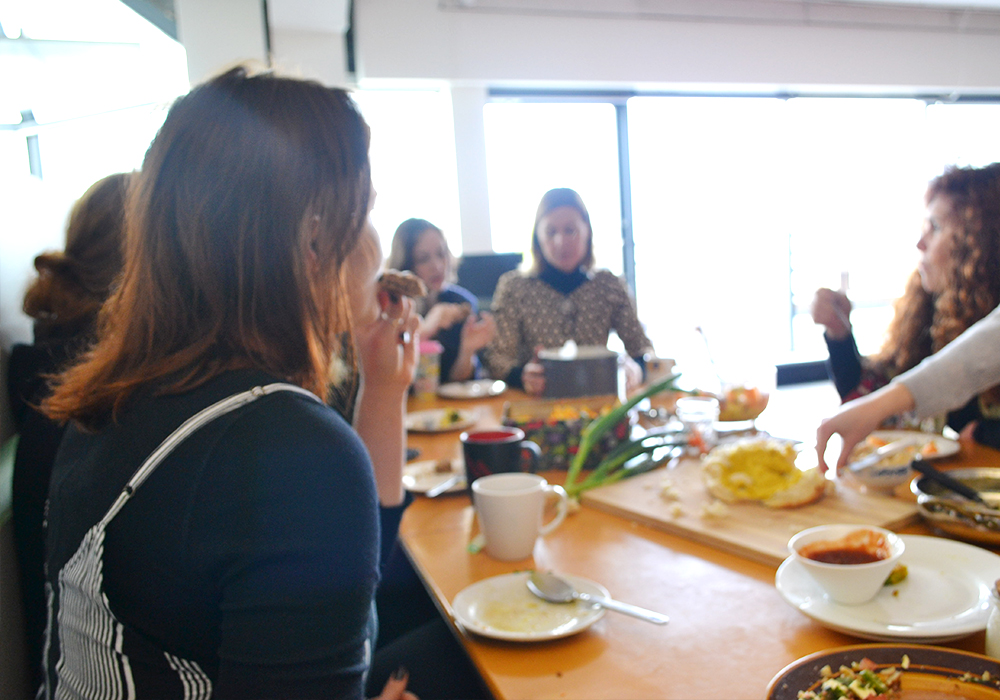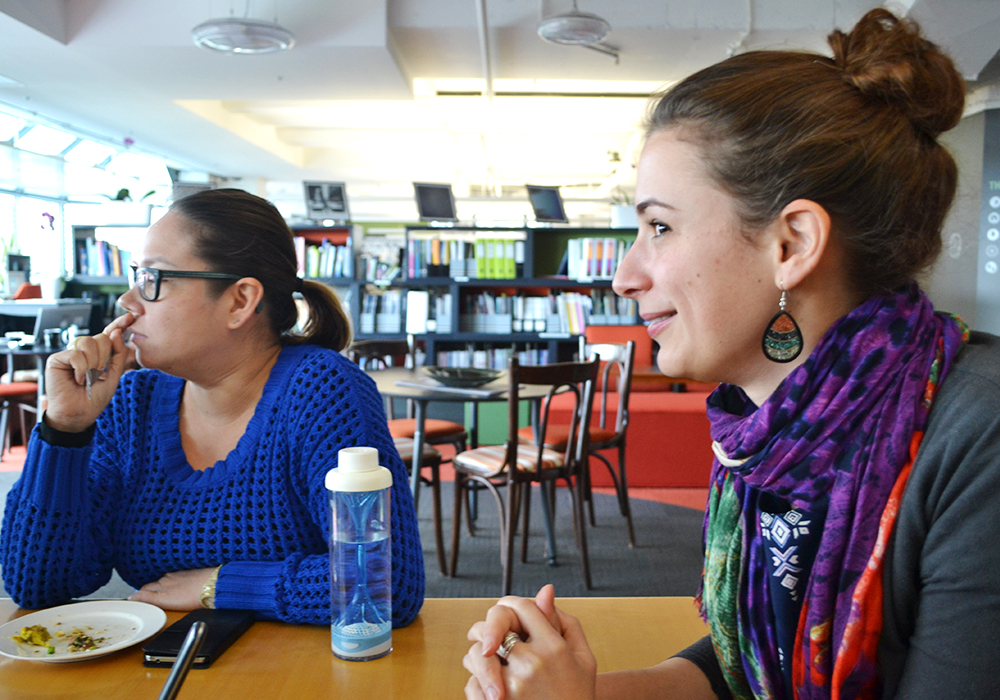 I think doing a plastic free morning tea is a great idea to inspire people in your workplace and talk about the problems of single-use plastic in an easy way.
If you want to do your own morning tea, you can register at the Plastic Free July site here.
Now here's a few more photos. Enjoy!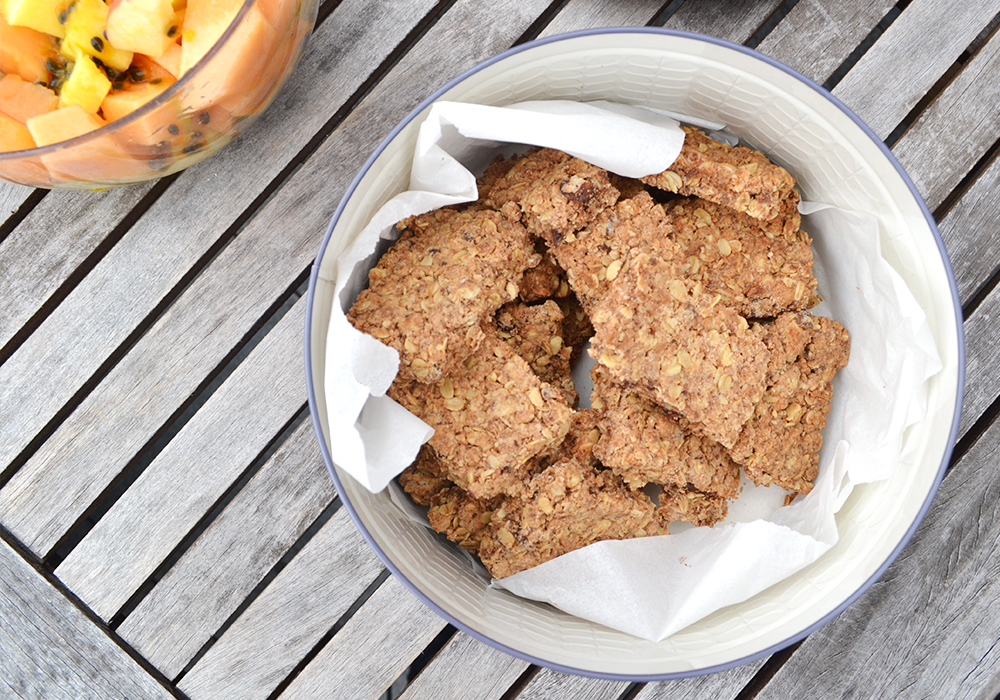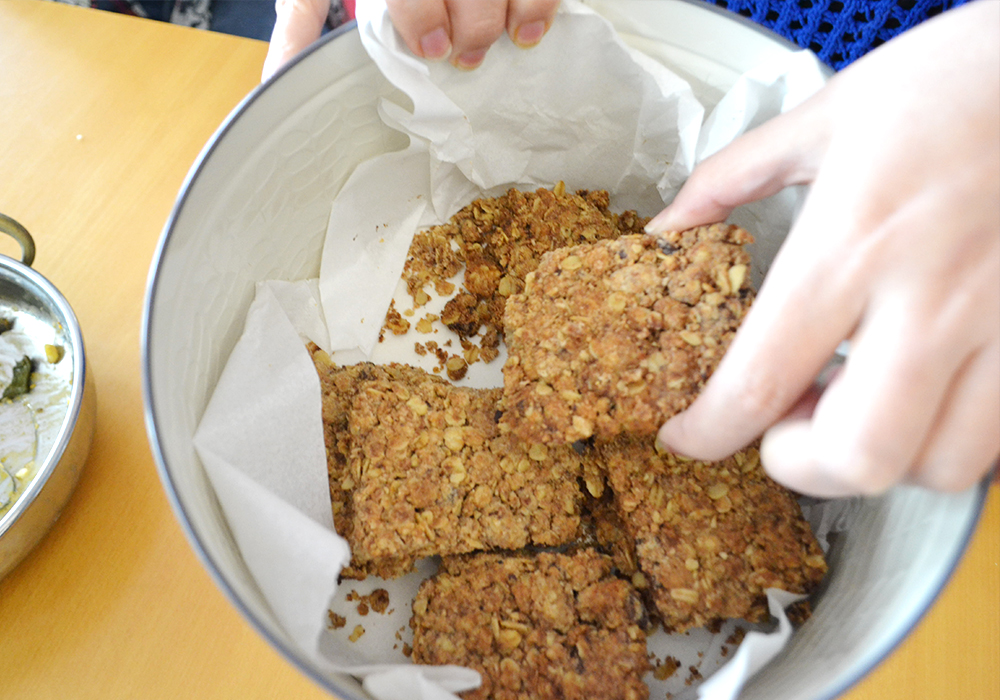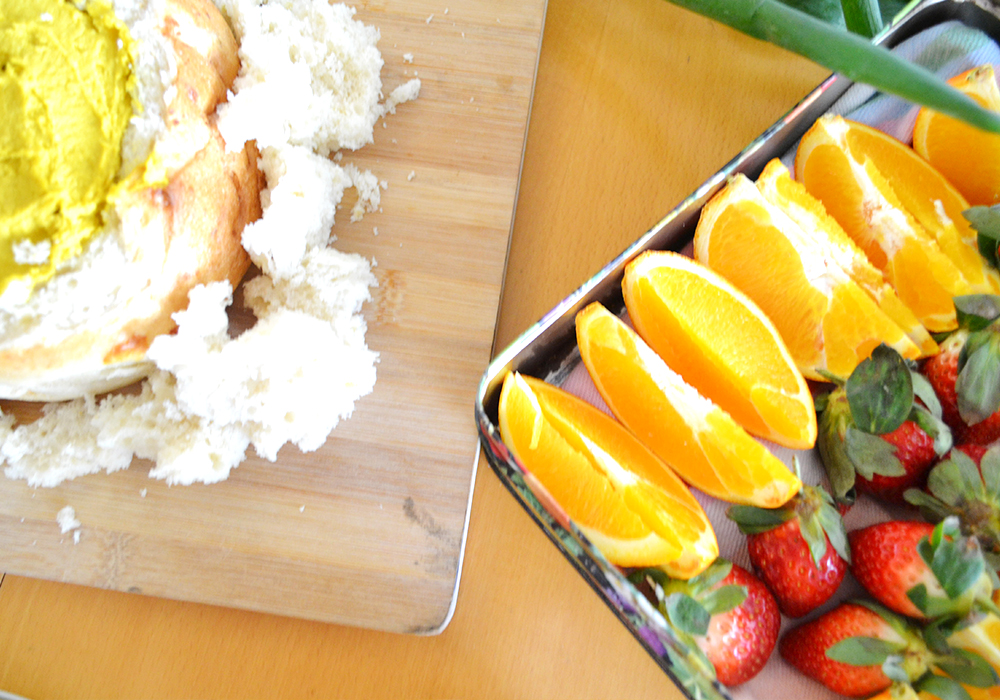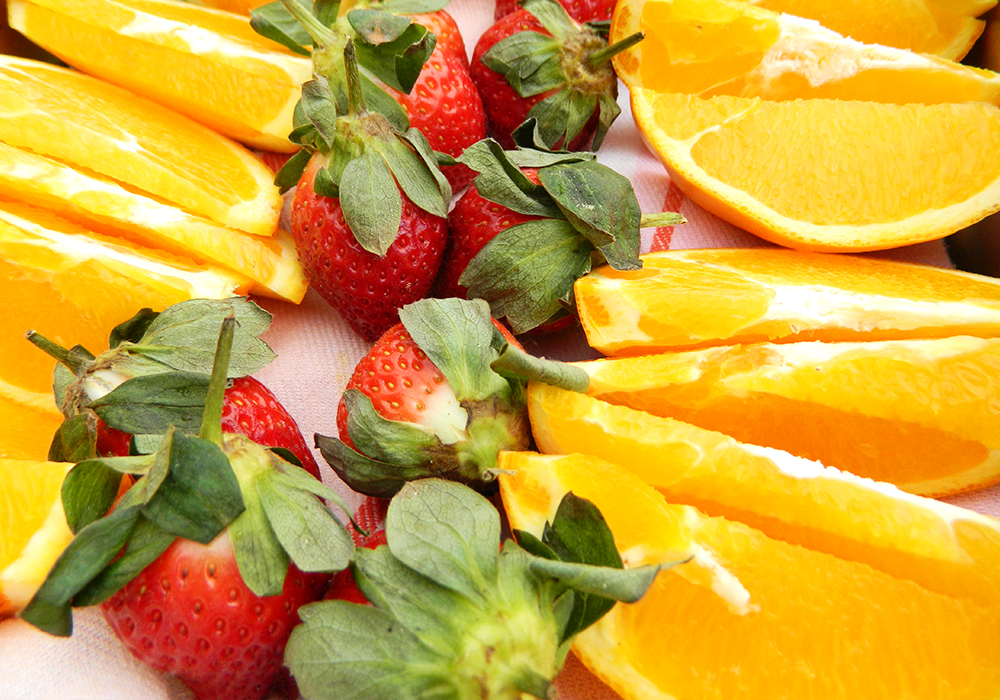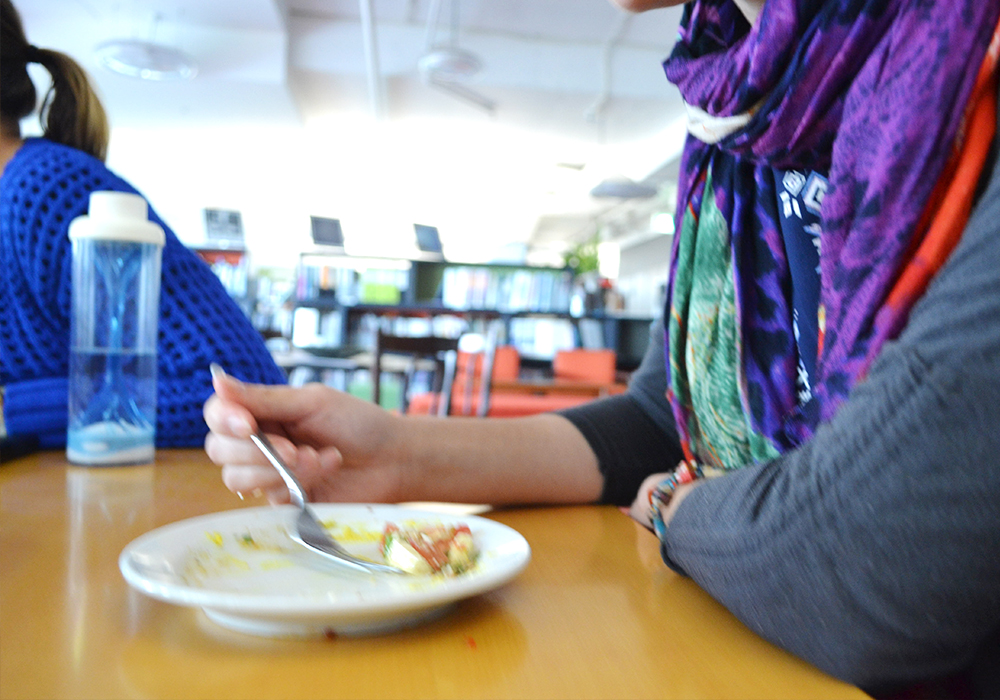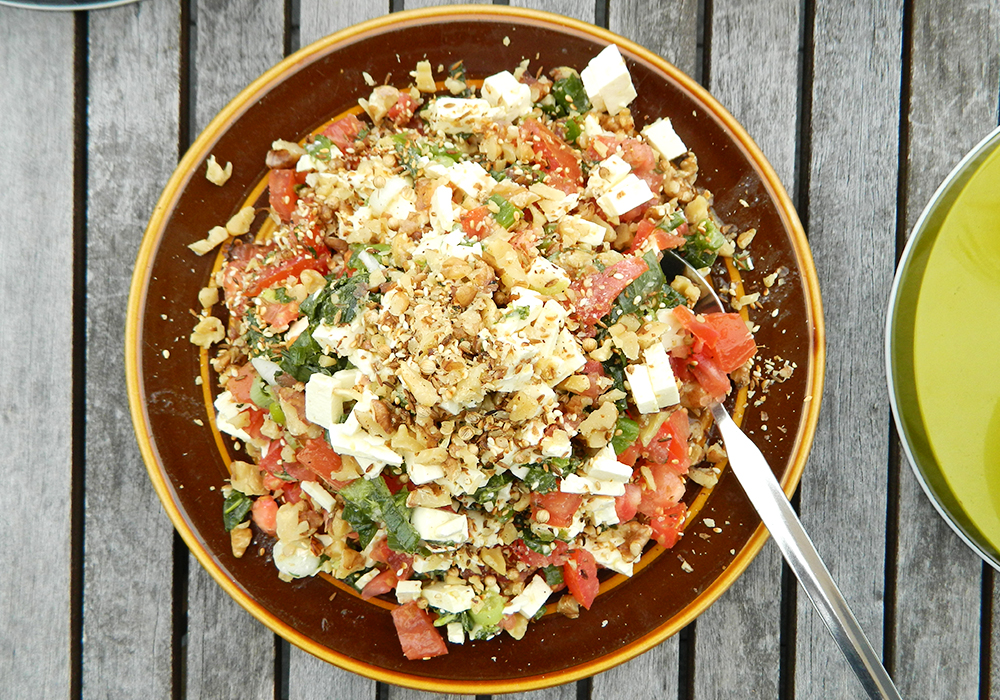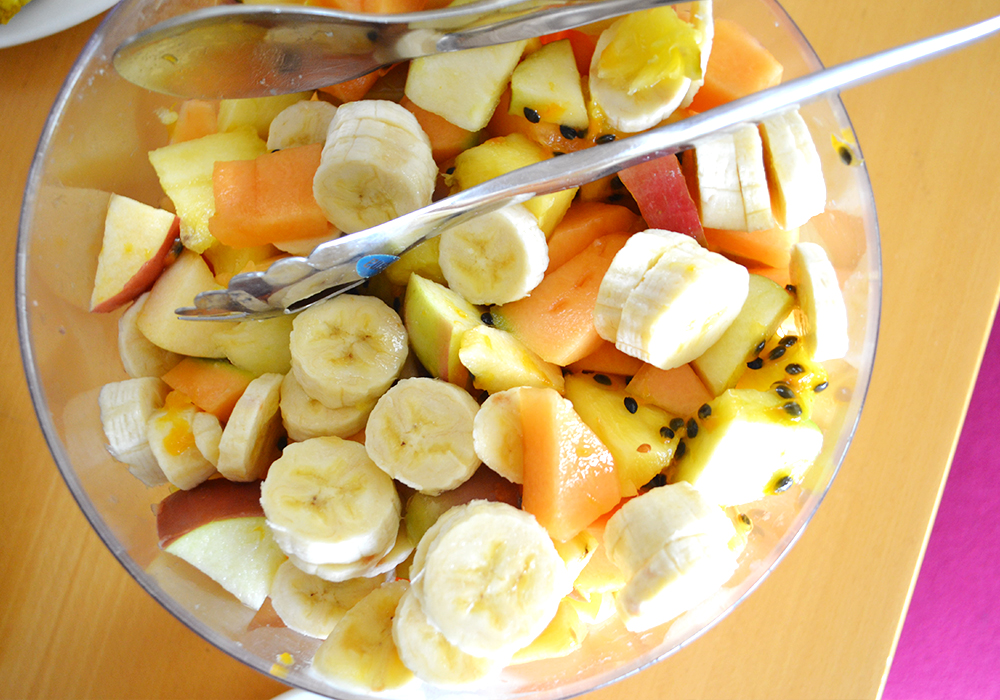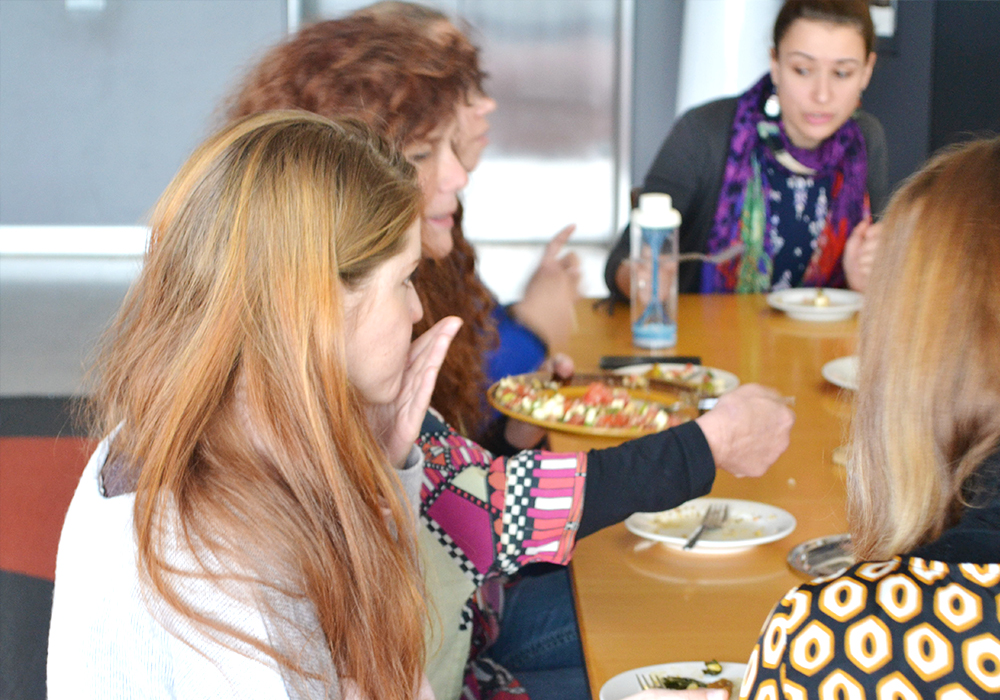 If you're interested to know what we all cooked see below. I will post some of the recipes up on our blog over the coming weeks:
Ayla: Bread bowl with turmeric hummus
Babs: Vegan samosa potato cakes
Bronte & Shea: Golden beetroots with pine nuts and tahini sauce
Liv: Fresh fruit salad
Nat: Mediterranean salad with feta
Steph: Fresh fruit
Shannyn: Hummus with crudités
Tara: Choc muesli slice (I think this could have been everyones favourite)
What you can do
Say 'NO' to wasteful packaging, plastic bags and bottled water
Reject or cut back on these bad-for-the-environment items: over-packaged products, non-recyclable packaging, plastic bags and bottled water when tap water is available. Make yourself a goal to be plastic-free as much as possible. Click below to add this task to your daily life...
2,230
Tonnes of CO2
savings pledged
We're building a movement of women fighting climate change through the way we live.
Join us and be counted.
---