According to the Council of Textile and Fashion Industries of Australia, clothing is the fastest growing stream of household waste in Australia. In 2013, we sent $500 million worth of clothing to the tip. This is problematic not only because there are people in need who would have benefitted from the used garments, but also because of the huge environmental impact. Did you know that it takes 2700 litres of water to produce the cotton for just one t-shirt?
We've reached the point where clothing can be purchased for as little as a few dollars per piece, so if it's that readily available we tend to just throw it out rather than rethinking how we can use or wear the item differently.
A while ago we looked at 10 ways to restyle the wardrobe you already have, It was such a success that we've decided to show you a few more of our favourite tricks.
The Instant Hem: How To Fix An Unflattering Dress
I don't have much going on for me in the height department but I do have a love for gorgeous vintage dresses and skirts, most of which reach all the way down to my ankles. This tip is great if you don't have sewing skills or time to hem your dress properly.
Teach An Old Shirt New Tricks
Nothing looks better than a crisp white shirt tucked into pants, plus you can often pick up amazing prints and colours at second-hand stalls. This tuck and roll technique is a new take on an old classic and I love it!
Keep Your Head On
Old fabric scraps or unwanted scarves are perfect to keep your hair in check (especially if it's been a while since you washed it). But keeping them in place can be a large-scale ongoing operation involving bobby pins and constant checks in any reflective surface you pass. This method is simple and requires nothing but your choice of fabric.
While We're On The Subject Of Cuffing....
There's more than one way to cuff a shirt. Often you just start from the bottom and roll your way up, which works fine, but sometimes it begins to slowly cut off your circulation or it just doesn't look that good. Try this alternative for a street style look.
Crop Me!
A simple knot on a button down shirt is super cute when worn with a high waisted skirt or jeans, but getting the look right is all in the details and how you tie your knot. All it takes is ten seconds!
Wrap Me Up
The weather is cooling down in the southern hemisphere which means scarves and multiple layers. There are so many ways to tie your scarf but I love this one because it stays in place and keeps you snug!
No Nip, Just Tuck
As with all of these tips they seem pretty simple, but it amazes me that just one twist or tie can change the whole look of an outfit, giving you that effortless chic vibe! Try this on a chilly day.
There you have it! A few tips to breathe new life into the wardrobe you already have,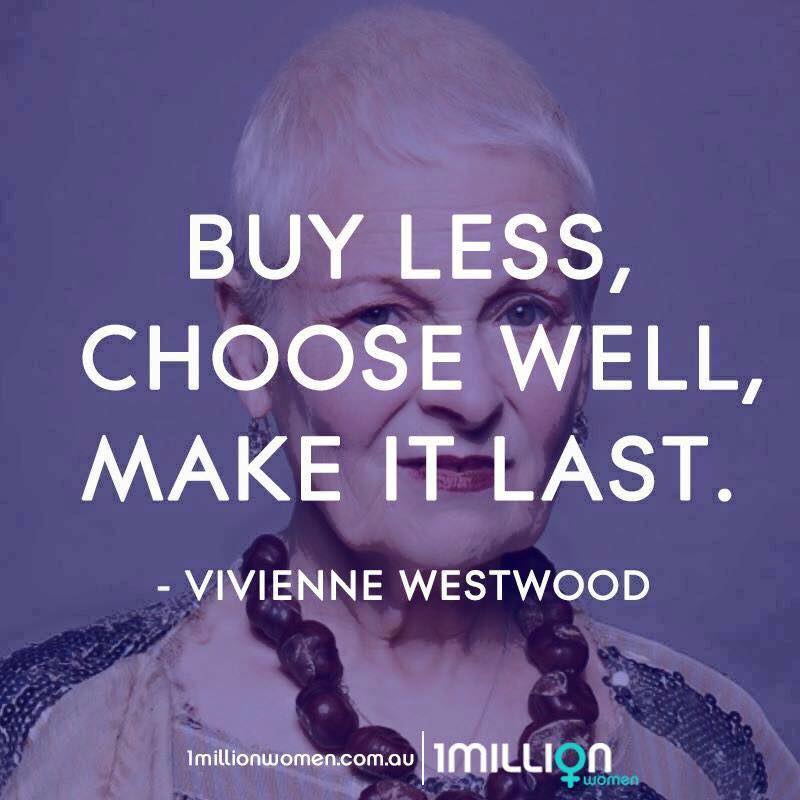 Read our first 10 tips here or try these upcycled t-shirt projects
Banner Image: Unsplash
h/t Refinery29
1 Million Women is more than our name, it's our goal! We're building a movement of strong, inspirational women acting on climate change by leading low-carbon lives. To make sure that our message has an impact, we need more women adding their voice. We need to be louder. Joining us online means your voice and actions can be counted. We need you.
---