These fathers want their daughters to live in a world without fear, danger and limitations. With climate change action increasing in urgency, now is the time for fathers everywhere to think about the future that they want to leave for the next generation.
1 Million Women teamed up with photographer Sebastian Reategui to ask a few Dads about the kind of future world they hope to see for their daughters.
These images of fathers and daughters tell an important message, one of urgency about action on global warming. Climate change is the biggest global challenge we face, one that exacerbates existing global issues that already affect women and daughters around the world. Each and everyone one of us needs to be doing everything we can, right now, to leave a better planet for the young women of today.
A big thank you to the families that participated in this photo series, and for sharing your dedication to a safe and sustainable future for us all.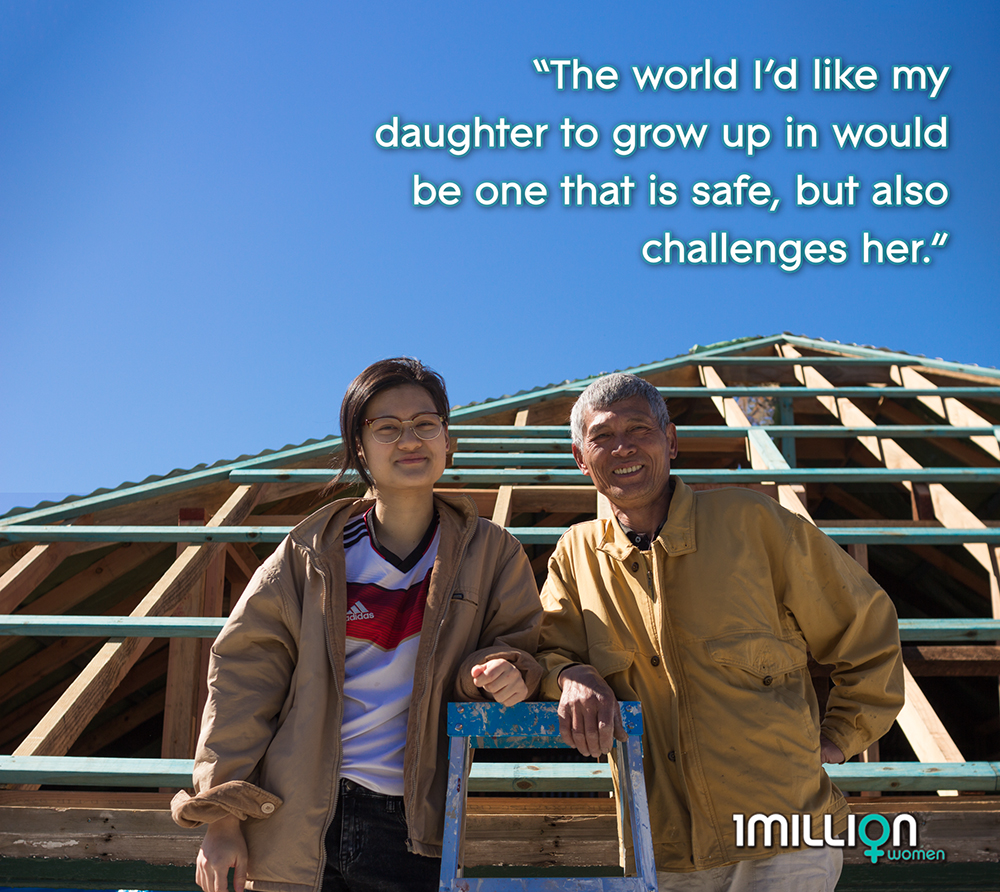 JACKSON AND MICHELLE
Jackson Meng
Michelle Meng

30 August 2015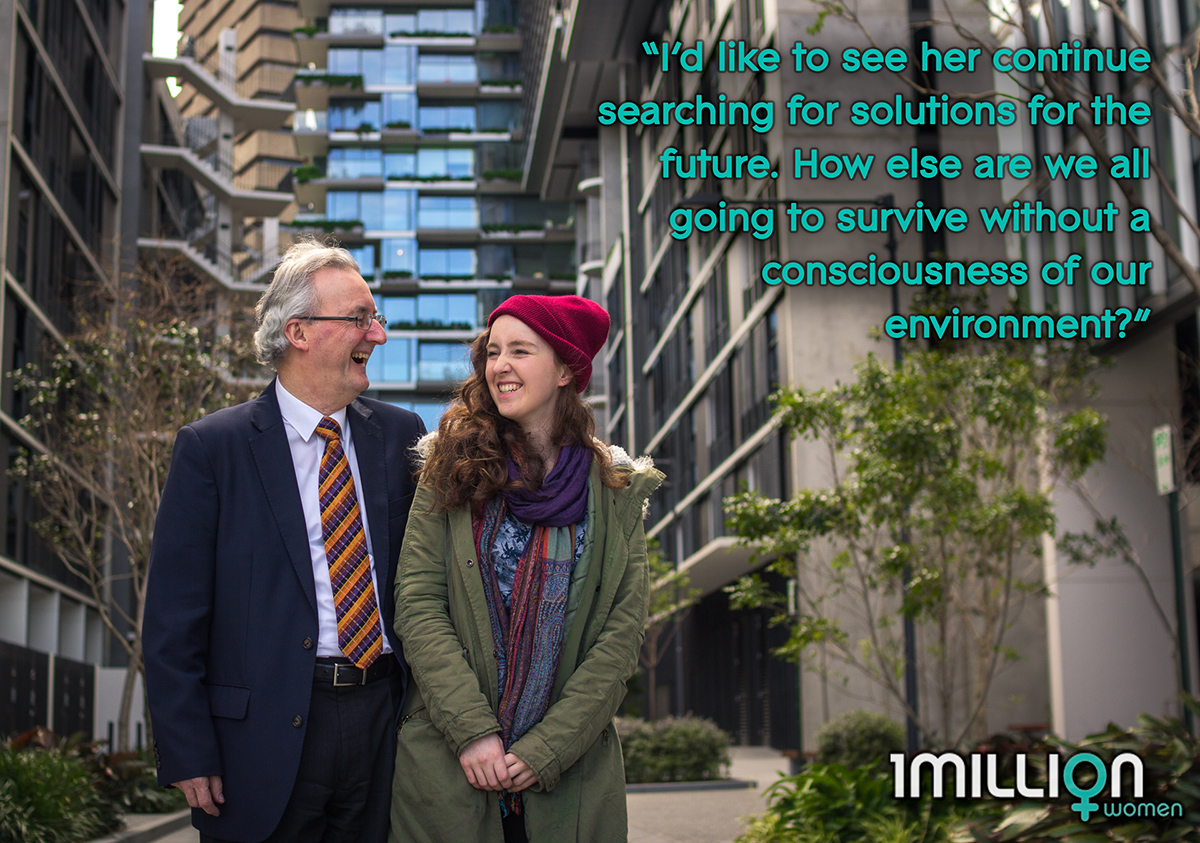 DAVID AND STEPH
David Newman

Stephanie Newman
27 August 2015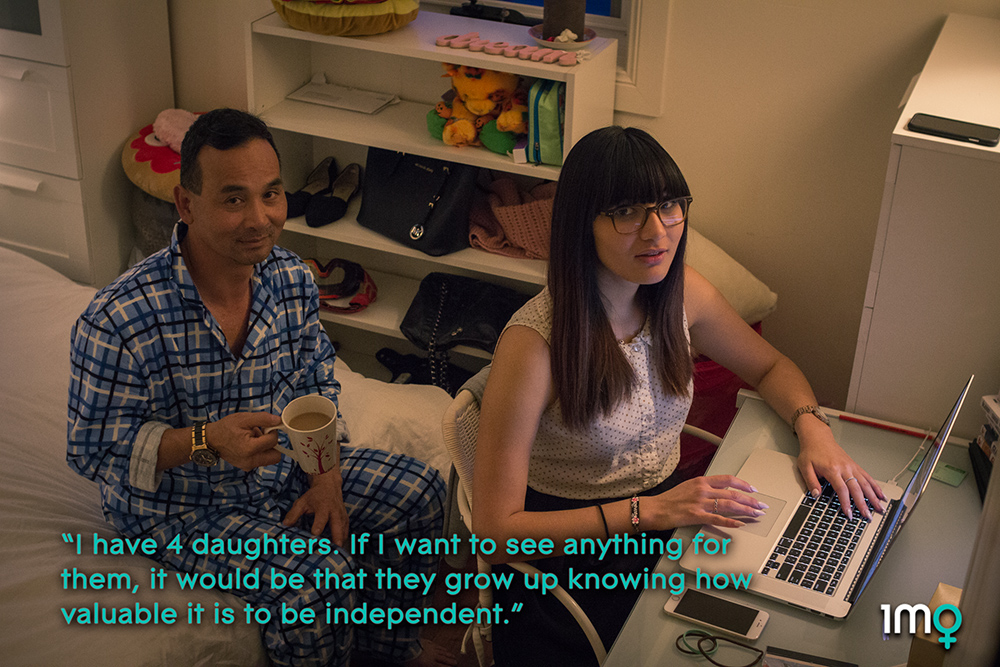 JOHN AND CAROLINE
Trong (John) Hoang
Caroline Galea
2 September 2015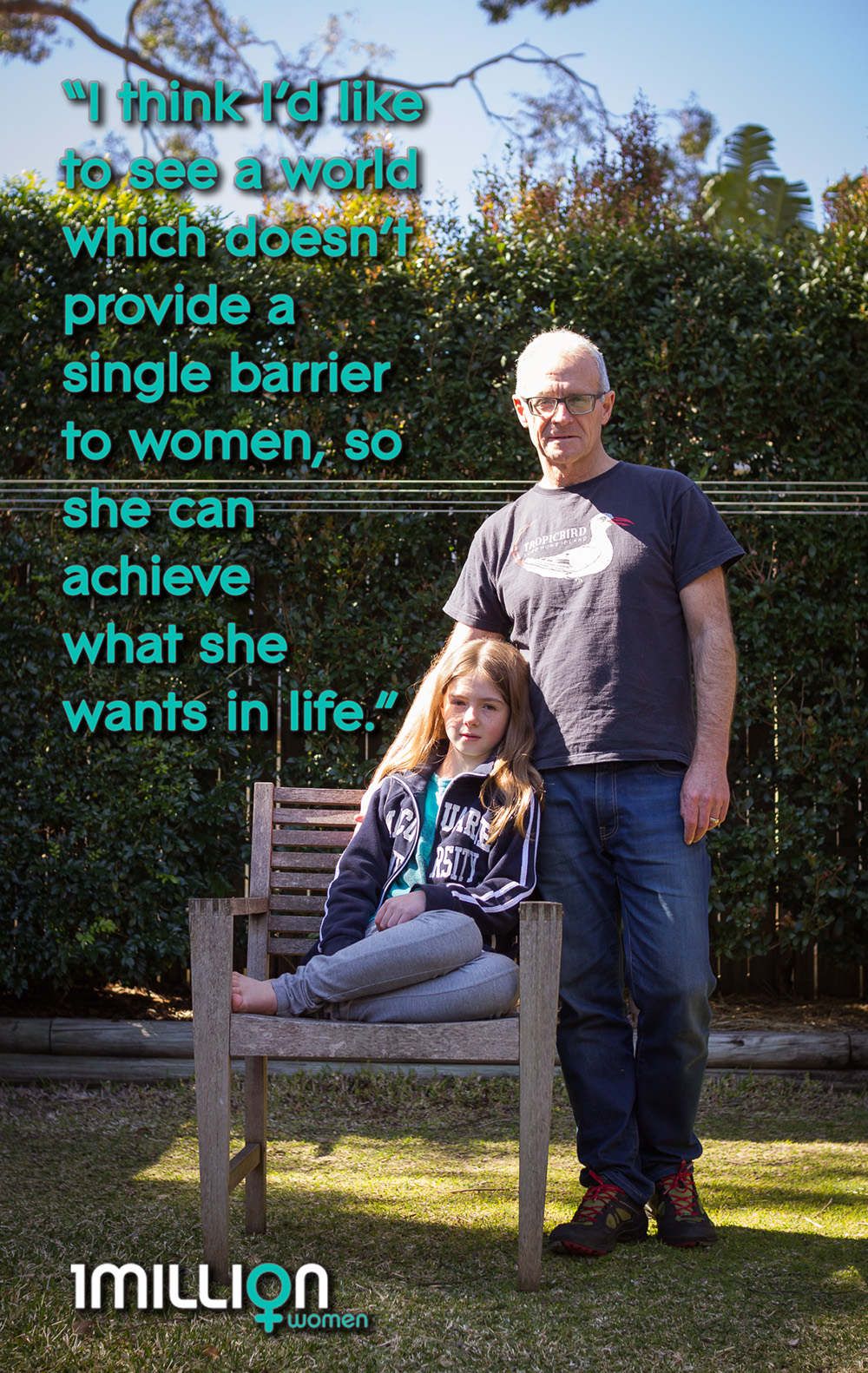 BILL AND ROSE
William (Bill) Gladstone
Rose Gladstone
30 August 2015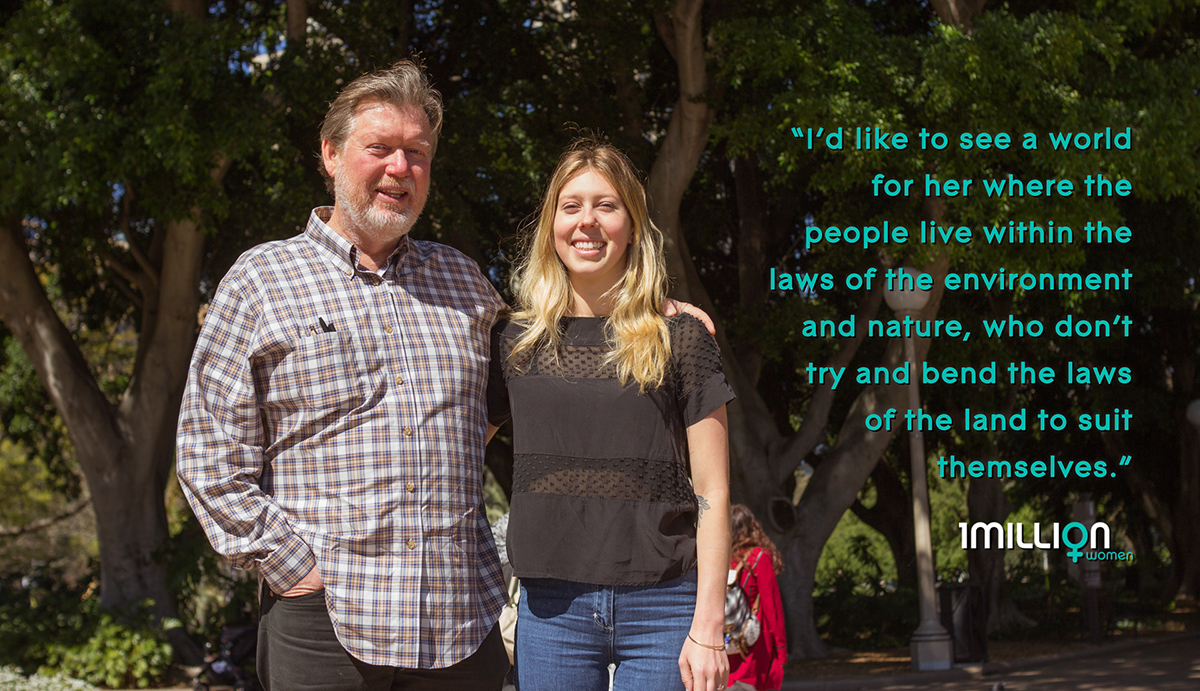 MURRAY AND BRONTE
Murray Hogarth
Bronte Hogarth
1 September 2015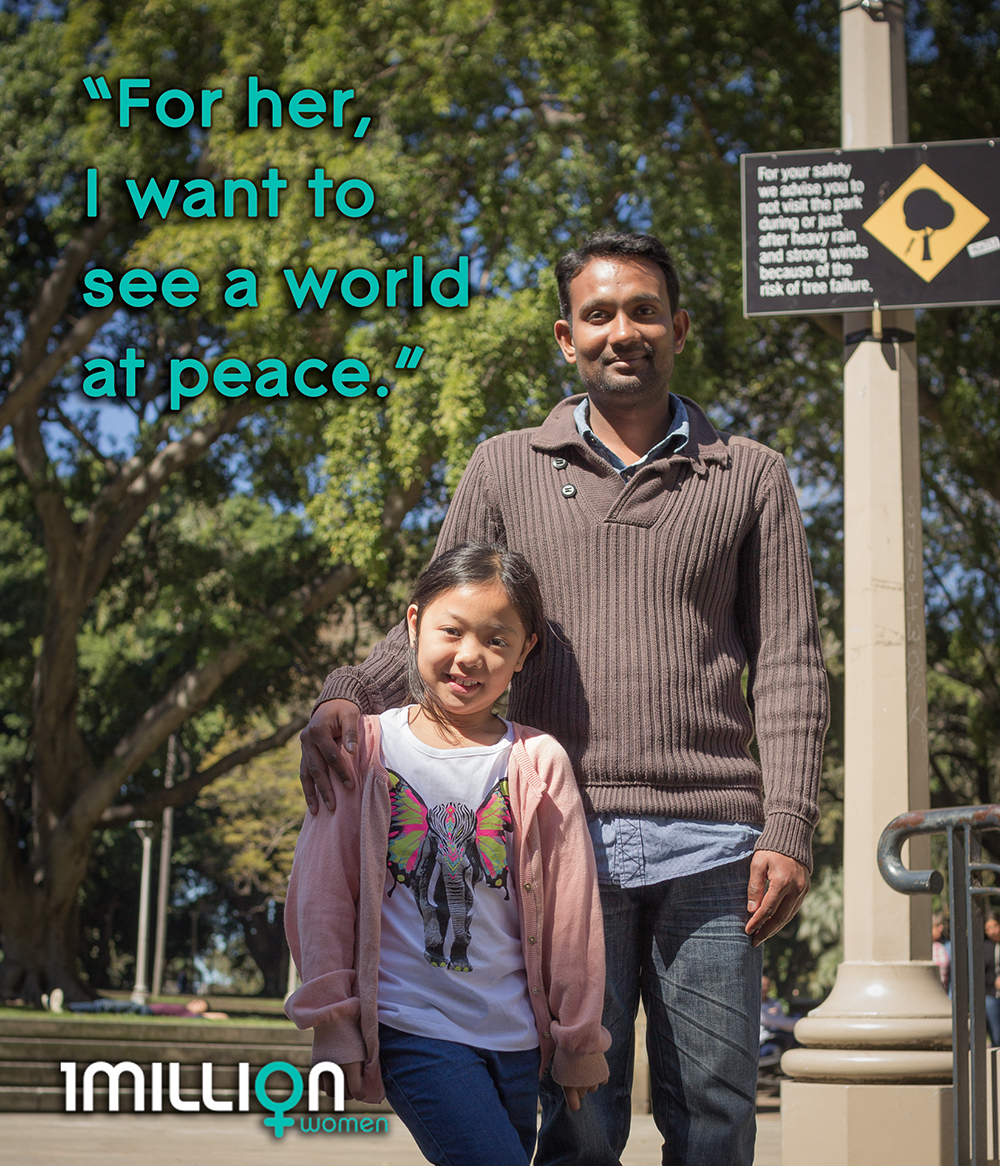 TJ AND PARIS
Travelling from Melbourne
1 September 2015
Take a photo with your dad or other significant man in your life
Dads, uncles, grandfathers, stepfathers, cousins and brothers: What kind of world do you hope to see in the future for the women in your life?
Take a photo together and send it to us!
You can email it to enquiries@1millionwomen.com.au, or share it on social media with the hashtag #1MillionDads
1 Million Women is more than our name, it's our goal! We're building a movement of strong, inspirational women acting on climate change by leading low-carbon lives. To make sure that our message has an impact, we need more women adding their voice. We need to be louder. Joining us online means your voice and actions can be counted. We need you.
---