What do you treasure?
A couple of weeks ago I wrote a blog posing the question,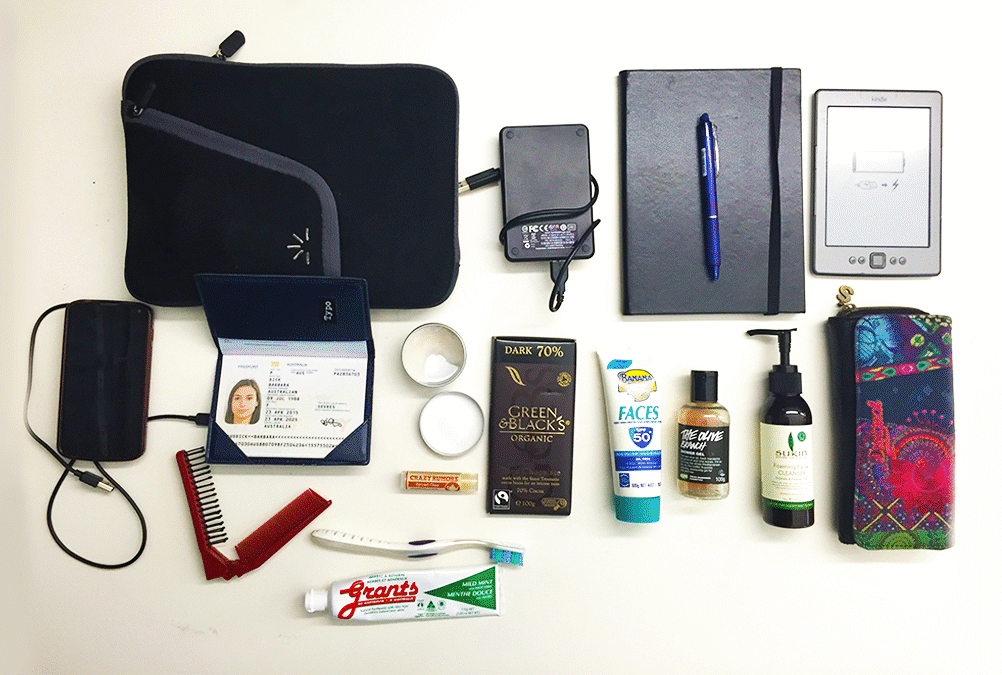 This encouraged many people to write what they would have in their bag, and the answers were very interesting!
There was much discussion of how a few of us in the 1 Million Women team did not treasure mementos and keep sakes as much as we did kindles and iPhones. This is most likely true, and most likely a generational thing (because photos are all digital these days).
Things are a moving to the digital sphere, and in a way that is more economical and efficient, yet loses some of the sentimentality in it all.
Some of our members answered the question too. Here's just a few of the interesting responses we received: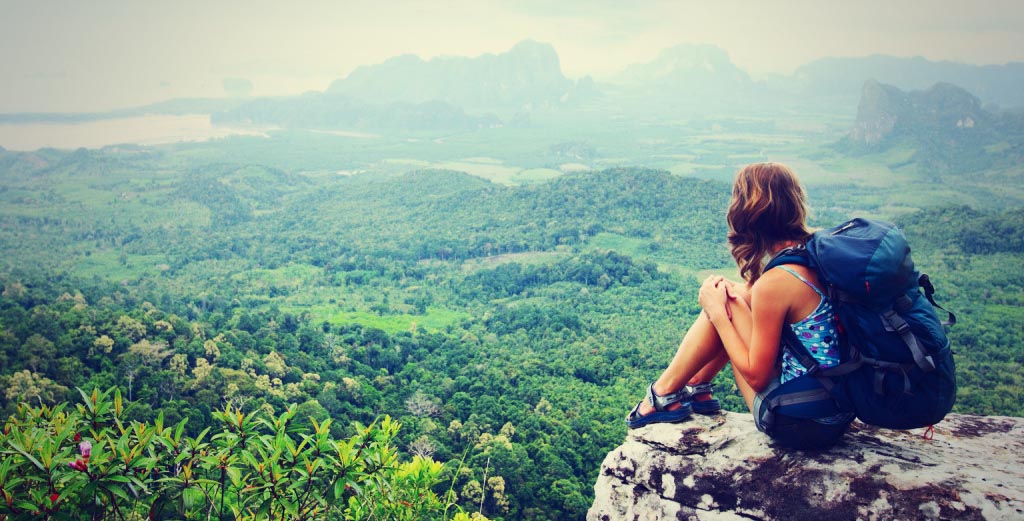 Mary

Sleeping bag, yoga mat, small towel, lighter, matches,billy can, 5 pairs of undies, 2 sports bra's, 4 pairs of socks, thongs, 3 t shirts, 1 pair of shorts, I'd wear my jeans, shirt, hiking boots, neck scarf & hat most days & have my jumper around my waist when I wasnt wearing it, a water proof jacket, 2 sarongs, toothbrush, bi carb, moisturize, hair brush, tail comb and cutting comb, scissors hair clips, Swiss army knife, razor, water bottle, t paper, phone, wind up torch, and most of my clothes would be black!
Tracy
Change of clothes, 3 pairs of socks, matches, dryer lint, 9 volt battery, 2 gallon size ziplock baggies, tarp, rope, fishing line, hooks, first aide kit, emergency blanket, sleeping bag, 3-1 can opener, knife, bottle, chloride tablets, steel wool, flash light, compass, camera, 5 pens and a journal.
Mel
ok, so I went through all of the options and this is what I came up with....the people I love will walk alongside me so I don't need to make room for them. My memories will stay with me as long as I exist so the photos don't need to fit either. Everything else was once derived from nature itself, so no need for toilet paper or tools. So ultimately someone else can take my bag and I will walk free, I'm sure there is someone who needs it more than me.
Lee
A while back I woke up early one monring and decided to walk around my house and put the things I felt I couldn't live without into a shoebox. So, apart from the obvious stuff that I'd need in a bag (undies, a pair of track pants, a pair of jeans, a pair of shorts, soft pyjamas, some sweatshirts, socks, a waterproof jacket with a removable inner lining, glycerine soap, a brush etc.) I'd take along the teddy bear my late Dad gave me on the day I was born, my late mother's eternity ring, a well-worn copy of The Tao of Pooh by Benjamin Hoff and a small porcelain ornament of an English cottage that belonged to my late grandmother - to remind me of my ancestral roots. Also a notepad and pen to record my journeying. And although I wouldn't put him into the bag smile emoticon, I'd definitely take along my dog.
Lynleigh
Telescopic snake hook, compression bandage, bottomless pot of tea, pen-knife, head-torch, chocolate, iPhone (it is a camera, photo album, book, wallet, torch and communication device all in one, after all!).
Rebecca
Journal, solar touch and radio, tooth brush and paste, tshirt, four undies, swiss army knife, matches, billy, swag, shorts, brush, hair tie, sun block, lip balm, battery recharger for phone to email, facebook and photograph all that is seen. Passport, you just never know where the journey may take you.
Nathalie
I love these kinds of though experiments! what could I really not do without? Definitely a few blank notebooks and a supply of pencils and erasers, glue and a few other small bits of drawing equipment, as well as a couple of books and a small instrument (a bamboo flute or thumb piano). My minimal clothes would need to include a cosy jumper, some comfy yoga pants, sturdy shoes, flip flops, a wrap skirt, bathers, a pashmina, undies and sports bras, raincoat, gloves, leg warmers, fluffy socks and a beanie. My swiss army knife, tiny teapot, solar powered light and radio, needle and thread, matches, some aspirin, a cup, bowl, water bottle and cutlery, a tote bag, toothbrush, toothpaste, passport, mascara, hairbrush, tweezers, sunhat, sunscreen, soap, moisturiser and a few of my favourite bits of jewellery. Assuming I had access to electricity I'd also pack a small camera, battery charger, ipod, headphones, notebook and spare external drive (if I didn't then maybe just a film camera, a few rolls of film and some old photos).
I assume I could fit all that in a carry on?! Most of the items are quite small at least...
Actually mostly this just got me to thinking about what kind of life I'd be leading if I only had one small suitcase worth of stuff…
Rose
Here is my survival list: a good quality tarp, a coil of rope, a bowie knife, a knife sharpening stone, matches, quartpot (like a billy only smaller) a good quality waterproof parka, insulated longjohns and long sleeved singlet, shorts, t;shirt, jeans, long sleeved shirt, seeds harvested from food, jumper and blanket.
Lee
Photos of my children and my grandmother, pen and paper, Estee lauder 'Beautiful that i worse on my wedding day, a book written in old English, my grandmothers cards to me before she died. a piece of sea glass. my dog leash because she would be with me White chocolate My camera and rechargeable batteries my precious jewelry, a facecloth and I would just have to be creative for all the practical stuff.
Kasandra
Mary
Solar powered radio, a phone to Skype my granddaughters a sketchpad and pencils and a toothbrush. My dogs by my side I don't want much else, or need it.
What would you bring?
Leave your answer in the comments!
READ THIS NEXT: If you had only 1 bag of possessions, what would be in it?
We're building a movement of women fighting climate change through the way we live.
Join us and be counted.
---