There's a lot of chatter about electric cars going around - from policy plans to whispers about them being the way of the future. We're going to try to clear the waters and let you know why electric cars are so important and share with you our favourite - the Nissan LEAF!
What is the Nissan LEAF?
It's a car that's kind to the planet! The Nissan LEAF is an electric car and the 2018 World Green Car of the Year winner. It has a lot of exciting and slick features, but best of all it requires zero petrol! And zero petrol means a lot less emissions - which we're pretty excited about. By 2030, an electric car will produce 50% less emissions than diesel cars throughout its lifetime! And if you charge up your car from renewable energy sources then you can cruise around with zero tailpipe emissions - the dream!
Why is it so good?
Electric vehicles are the future but right now they are unattainable for many. This is where the Nissan LEAF is different, it's more affordable, which is so exciting because it means more of us can be part of the electric car revolution!
The car itself has lots of nifty features too. It can charge in about an hour on a fast charger and has a super smart e-pedal. The e-pedal is a single pedal that controls both acceleration and braking, by accelerating as you press down, and automatically braking when you take your foot off the pedal.
The Nissan LEAF can also help us solve our solar storage troubles as it can store excess energy for us. Think of the car as acting like an extra battery. This cool skill of the LEAF is called bi-directional charging and means that the car can store surplus power from your home solar system, which can then be used to power your home or business. So you can drive around all day storing your energy, then power up your home at night when you return!
Why is everyone talking about electric cars and climate?
Cars are big polluters. In developed countries in particular we rely so heavily on our cars to get us from A to B that simply switching them for public transport and bikes is not a realistic solution for everyone. Something does have to change in the transport world if we are going to lower emissions and switching to electric cars is an important piece to this puzzle.
Electric cars have the potential to drastically lower emissions while still providing us with all the flexibility and movement that cars allow us. This is great because at the end of the day we can't all opt for pedal power or buses and trains.
Electric cars when powered by solar energy reduce emissions by 95% compared to gasoline vehicles. This number is smaller when electric vehicles are powered by a conventional grid but emissions still fall 50% according to Project Drawdown. The impact that a shift to electric vehicles could have towards solving the climate crisis is so great that it's ranked 26th out of 100 solutions to reverse global warming by Project Drawdown.
Norway is already fully embracing electric vehicles, showing us all that it can be done! In March this year sale of electric cars actually out did the sale of traditional cars - go Norway!
Before we get too ahead of ourselves, we should address a pretty big question - what if my electric car is just powered by coal?'. Those stats we spoke about above show that electric cars are still more efficient than cars powered by fossil fuels but we know that 50% doesn't go far enough. There is no doubt that work can be done here but it is possible to run electric cars off clean energy and it depends on how you source your energy and where you live. Here in Australia solar is becoming more and more popular. We're one of the sunniest countries in the world so running our cars off solar energy is a real possibility!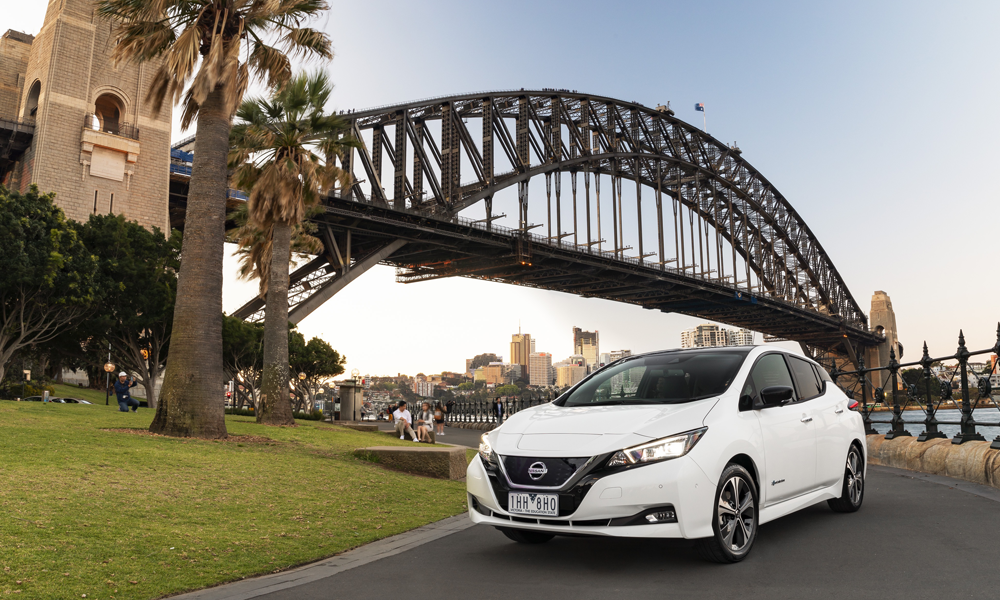 Are electric cars for me?
We weren't lying when we said the future was electric. In many countries around the world the sale of cars powered by fossil fuels is declining and legislation is ensuring this trend continues while electric cars will be on the rise. So chances are that if you are someone who owns a car and drives, in the future you'll be driving an electric car. As for right now, if you can afford it then investing in an electric car is a great way to reduce your carbon footprint. The Nissan LEAF opens up a more affordable option for many, and as electric cars become more and more popular something to suit everyone is sure to emerge. We know that in Australia in particular there are groups of people who are concerned they won't get the same power, speed and distance from electric cars as they do from their current cars. Well we've got good news for everyone here! We asked a former 1 Million Women volunteer and race car driver what she thought, and here's what she had to say:
'The Nissan LEAF has 110kW of power, which is around 150 horsepower. To put this into perspective my race car has 300 horsepower, so considering the Nissan LEAF is an everyday road car 150 horsepower is definitely enough for the average driver getting from point A to point B.

Electric cars will also be a lot cheaper to maintain as they don't use oil in the engine and you don't have to pay for fuel.'
So that's the LEAF summed up! Now what if we told you you could win one? For our 10th birthday, we are giving away a brand new Nissan Leaf, valued at $55,543!
Enter here to win! All proceeds go towards 1 Million Women's campaigns, content and research into building a lifestyle revolution to fight the climate crisis. Entry is open to residents of all states in Australia except residents of Western Australia and South Australia. Ticket sales close: Wednesday, 31 July 2019 at 11:59pm. Good luck, and thanks for your support!
---