NGOs, governments, and civil society are increasingly looking for to solutions to the plastic bag problem. But these solutions sometimes have unexpected consequences.
In August 2017, Kenya, which is one of the countries sharing the Nile, one of the most polluted rivers in the world, joined the 40 other countries around the world that have partial, whole or taxation policies on plastic bags. Kenya's ban is viewed as the strictest of any nation to date, with penalties ranging from $19,000 to $38,000USD or four years imprisonment. An extraordinary sum when the average monthly wage in Kenya is equivalent to $76USD.
Conservationists have been hailing this initiative as a success for conservation and a progressive initiative by the Kenyan government to creating the change that is needed. Air passengers arriving to Kenya now hear announcements to relinquish all plastic bags before going through customs and are warned of the heavy fines they will face.
The initial rollout targeted manufacturers and distributors before expanding to everyday citizens. However reports started to come in of people posing as state officials extorting money from residents, "who fear being taken to court for the hefty fines fall for the extortionists' threats and cash out to the con men," Mr Ng'ang'a, director of the National Environmental Management Authority (NEMA) said.
Small business owners immediately felt the impact of the ban. Local shopkeepers were quick to express concerns that alternatives to plastic bags paper and reusable bags severely cut into profit margins and there would be a loss of jobs. In cases such as buying produce and other items at markets paper bags are not ideal for displaying or transporting purchased goods.
Exemptions for the use of plastic bags have been made for trash bin liners, medical and chemical waste, and for industrial packaging of products. It's not just local shopkeepers and consumers that have had to make adjustments. Cameron Zeller who works for a local sanitation company called Sanivation, a company dedicated to delivering safe, clean and efficient sanitation services, recalls the operational changes from when the ban was first put in place.
Sanivation installs and manages latrines, made from plastic buckets and filled with a plastic liner. The waste from the latrines is collected, treated and used to make briquettes, which are made from human feces and charcoal dust that falls off during transportation of charcoal. Briquettes are used as a more fuel efficient source for stove fires. These briquettes are sold at market and Kakuma refugee camp. Prior to the ban they had used plastic bags to sell them, now they either use plastic bags or at Kakuma camp customers bring their own containers.
Although they were able to receive an exemption for the latrines for the toilet liners switching to paper bags has meant that their operational costs have gone up.
For small businesses the change in operational costs could be detrimental. Policies such as this are likely to be most challenging amongst the poor due to a loss of jobs for which the manufacturing sector employs nearly 60,000 people.
Over the course of ten years Kenya had three attempts at implementing a plastic bag ban. Prior to Kenya's ban Rwanda had a similar ban in place. Unlike its neighbouring states Rwanda's streets are free from the litter of plastic bags and its capital Kigali is the cleanest in all of Africa.
However despite these successes there have been drawbacks in the absence of plastic bags, a black market has emerged. At the border customs officers search for the possession of plastic bags, of which they note women are particularly challenging to search.
With the penalties in place in Kenya the incentive for habits to change is unavoidable but if accessible and affordable alternatives are absent the ban will make little progress. In 2017, are these types of enforcements really the way forward or is the need to use plastic so great that these are the types of policies needed to bring about change?
Since, Kenya's implementation four other countries, South Africa, Chile, Oman and Sri Lanka have made announcements to implement similar programs. While the results are still being weighed on the effectiveness of the bag ban, Kenya is contemplating expanding a similar ban to include plastic bottles.
Other solutions
The UN Environment Programme recently brought together over 200 countries to commit to preventing waste from entering the degrading oceans. With campaigns such as #Cleanseas, which nearly 40 states have pledged to "turn the tide on plastic" policies are being put in place to curb the damage.
A recent study led by Christian Schmidt, a researcher at the UFZ, identified ten rivers that account for 88-95% of the plastic that's channeled into the oceans. Two are in Africa, the Nile and Niger, and the remaining eight are in Asia: the Ganges, Indus, Yellow, Yangtze, Hai He, Pearl, Mekong, and Amur.
Researchers with the UFZ estimate that halving the plastic pollution in rivers would reduce the amount channeled into the ocean by as much as 45%. To achieve that reduction in waste, improvement needs to be made in waste management and public awareness.
There is no quick fix for a problem that has grown so extensively, however minimising the use of plastic bags is a step in the right direction, but if affordable alternatives are not established Kenya risks creating another set of problems writes Leah Oyake-Ombis. In Rwanda for instance a black market has emerged for plastic bags.
Other alternatives should also be focusing on affordable alternatives need to become available says. Countries should also focus on other alternatives such as implementing binding targets, increasing infrastructure or converting unrecyable plastic to fuel.
Our attempts to tackle climate change has shown that progress can be slow, but with policies such as Kenya's show that the ambition is there.
Bridget Otto studied international relations with an emphasis in environmental security focusing on transboundary water issues. She is interested in water security and policy practices.
Read this next: The Rubber Jellyfish Phenomenon

WE ARE WOMEN AND GIRLS FROM EVERY CORNER OF THE PLANET BUILDING A LIFESTYLE REVOLUTION TO FIGHT THE CLIMATE CRISIS, WILL YOU JOIN THE MOVEMENT?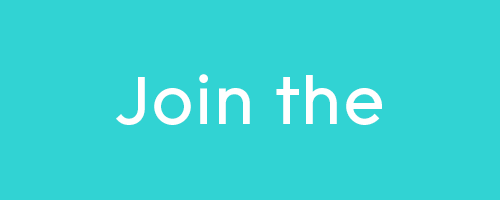 ---